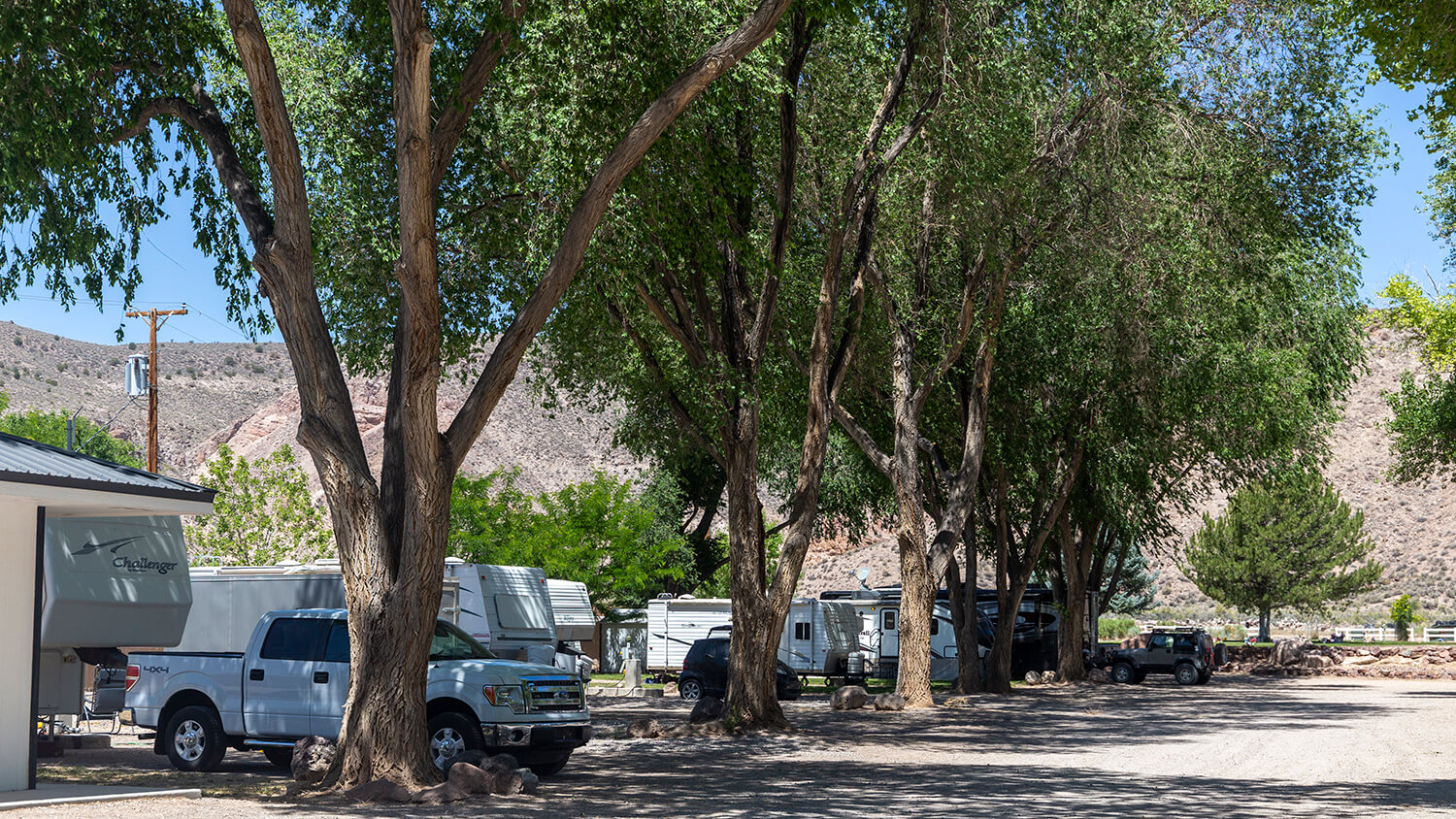 Family owned and operated for more than 40 years, settle in to Young's RV Park for all your Caliente discoveries. Equipped with 39 long, pull-through RV spaces, Young's RV Park is in walking distance to all of Caliente's many attractions, is pet friendly, and offers free WiFi to all guests.
Evidence of the historical roots of this railroad town can be seen in its mission-style Caliente Railroad station. City offices, an art gallery, library and a unique mural in the old Amtrak waiting room now occupy the railroad depot. A picturesque line of "company row" houses is located just northeast of downtown. Town services include restaurants, gas stations, motels, a small casino and a variety of stores. A new office building in town, the U.S. Department of the Interior-Bureau of Land Management offers visitor information for travelers.
For sports and recreation there are three city parks, a public swimming pool, tennis courts, rodeo grounds, shooting range, and motocross racetrack. The town also has natural hot springs and mineral baths that are available year-round. Hometown activities include barbecues, softball tournaments, homecoming reunions and the Fourth of July Celebration. An annual town event, the Fourth of July Celebration, draws visitors from several states with great food, dancing and games for the kids. A dazzling fireworks display makes for a spectacular finale.
Caliente is conveniently located within some of the most beautiful countryside in the state. To the south is magnificent Rainbow Canyon, with the oasis-like setting of Kershaw-Ryan State Park just 2 miles south of the city center. Within 50 miles of the town are four other state parks: Beaver Dam, Cathedral Gorge, Spring Valley, and Echo Canyon.
RV park has 39 spaces.
This Location: