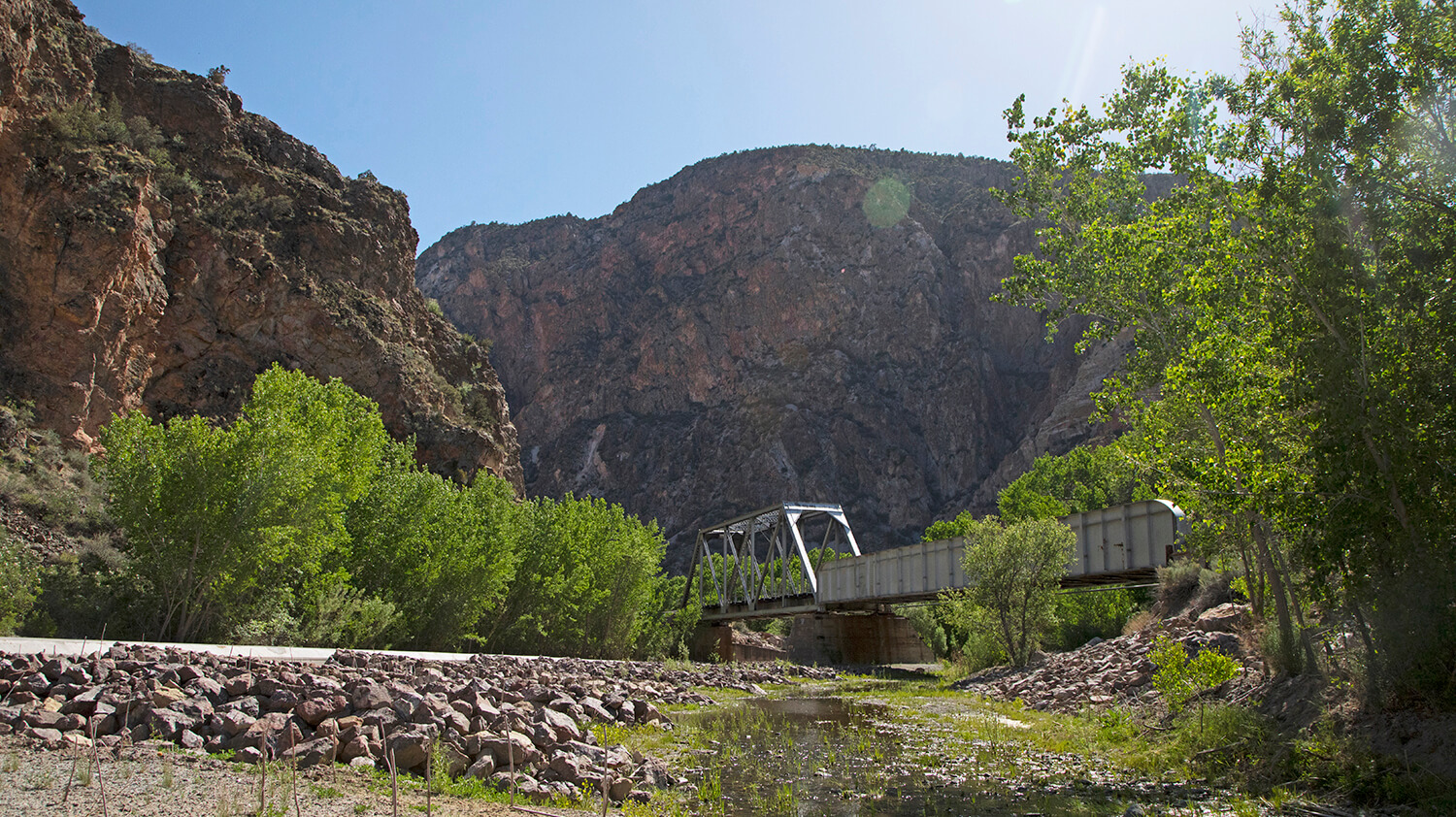 Welcome to Rainbow Canyon, Southern Nevada's Hidden Gem
Ready for a southeastern Nevada stunner? The type of place where you can dodge all the crowds (as in, not seeing more than a dozen or so people your entire trip) and still be rewarded with unspoiled beauty? Meet Lamoille's southern Nevada sister: Rainbow Canyon. Located directly south of the community of Caliente, this place has been one of Nevada's lesser-traveled spots because of its remoteness—and it's time to bump this "undiscovered" recreationalist's paradise to the top of your to-do.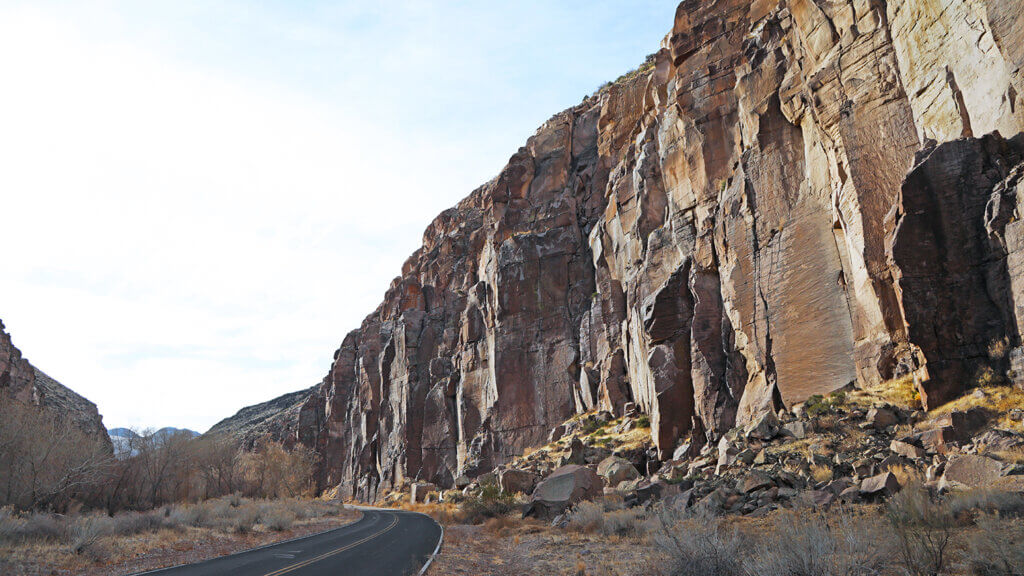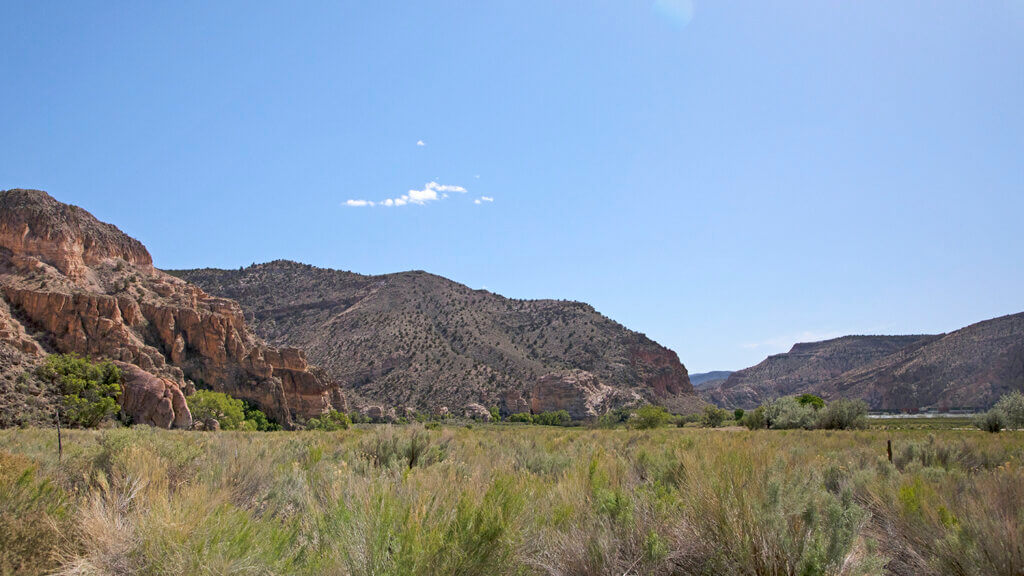 Not only is this section of the state home to the largest concentration of Nevada State Parks—Kershaw-Ryan and Elgin are located within Rainbow Canyon alone—but embarking on the drive is a way to drink in some seriously tasty Mojave Desert beauty, minus the crowds you'd find at places like Red Rock or Valley of Fire. This spectacularly scenic 21-mile trip most certainly lives up to its name, serving up landscapes with every spectrum of the rainbow. The steep canyon walls towering 3,000 feet above the valley floor display iron-rich red rock formations, limestone, natural caves, and even a handful of petroglyphs, complemented by huge groves of Cottonwood trees that line the entirety of the Meadow Valley Wash.
Rainbow Canyon Scenic Drive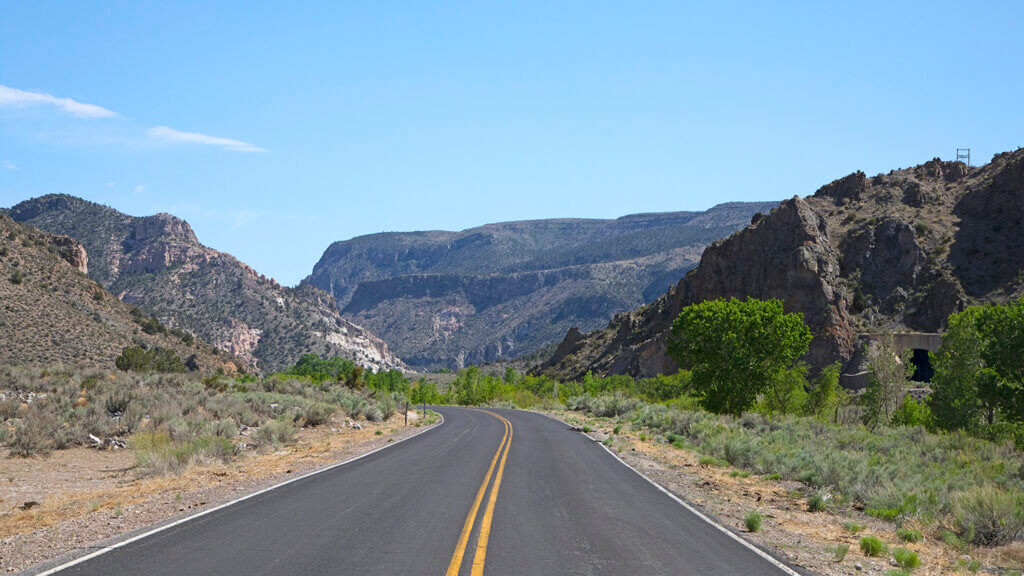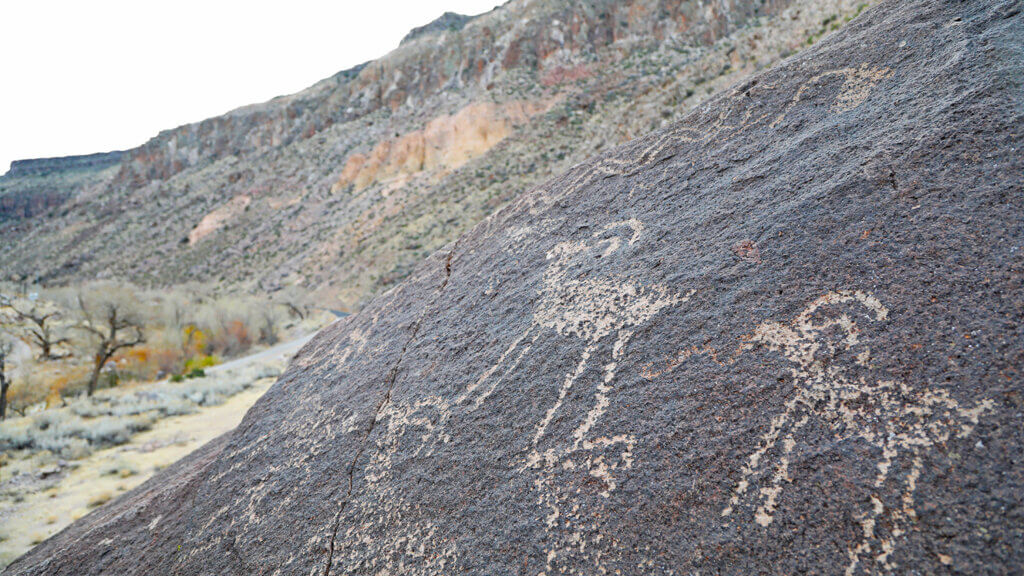 The Rainbow Canyon Scenic Drive follows Nevada State Highway 317 and the mainline of the United Pacific Railroad for its entire length, one of the reasons Caliente became a town, to begin with. To add to the natural beauty of the canyon, count on seeing Union Pacific locomotives running every 20 minutes or so. Whether you're a train aficionado, shutterbug, or looking for a relaxing drive, tossing some locomotives in the mix manages to make Rainbow Canyon that much more stunning.
Finlay Crack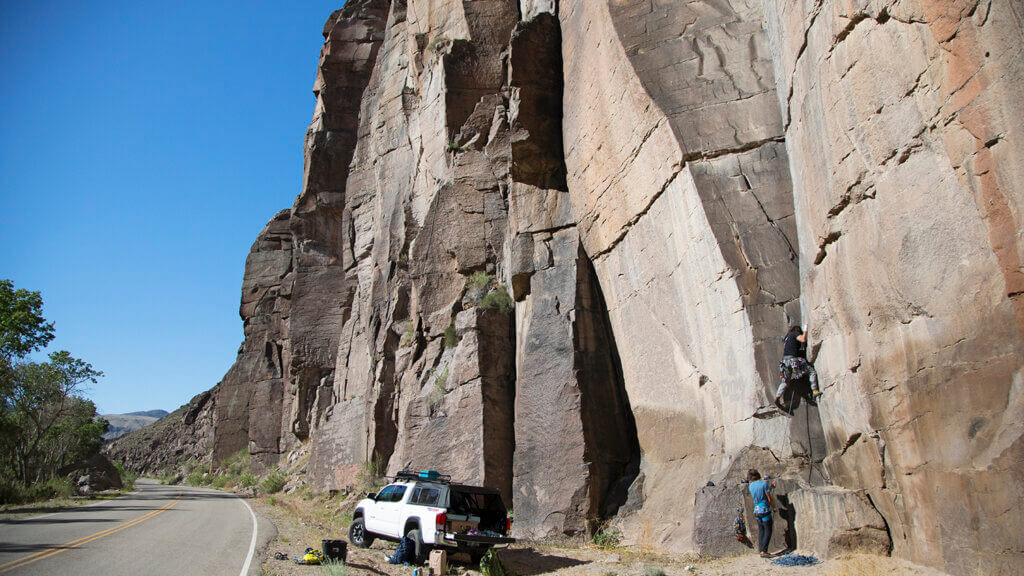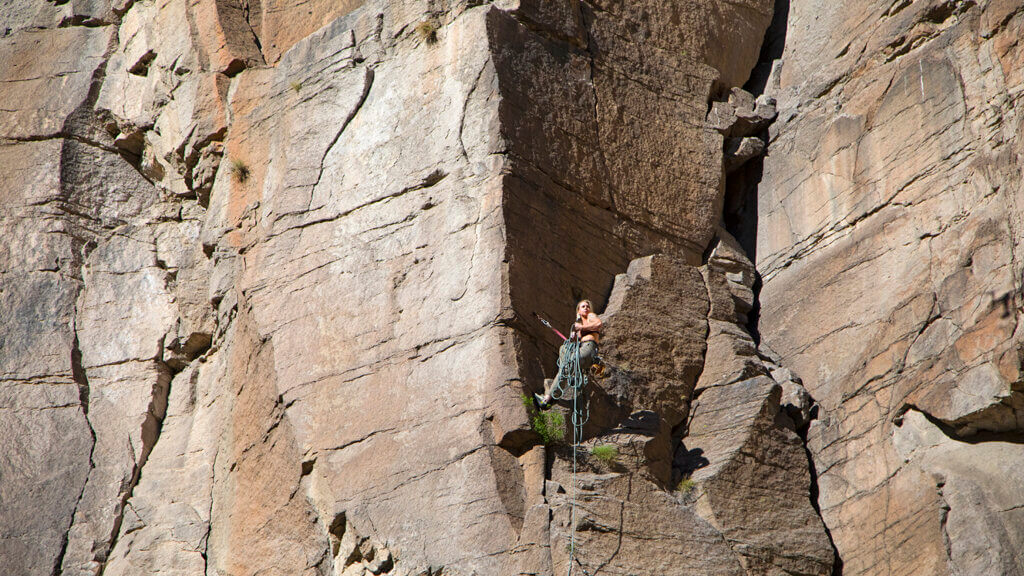 Aside from the untouched natural beauty the area provides, Rainbow Canyon is home to one of the best kept rock climbing secrets in Nevada: Finlay Crack. And trust us, this striking basalt wall will be tough to miss, so don't worry about keeping your eyes peeled for it. You'll know when you've arrived. Located at about mile 17, Finlay Crack is near the end of the 21-mile drive and closer to Elgin School House State Historic Site than the town of Caliente. On BLM land, the wall hugs the side of the road with just enough room for parking and features both sport and trade routes.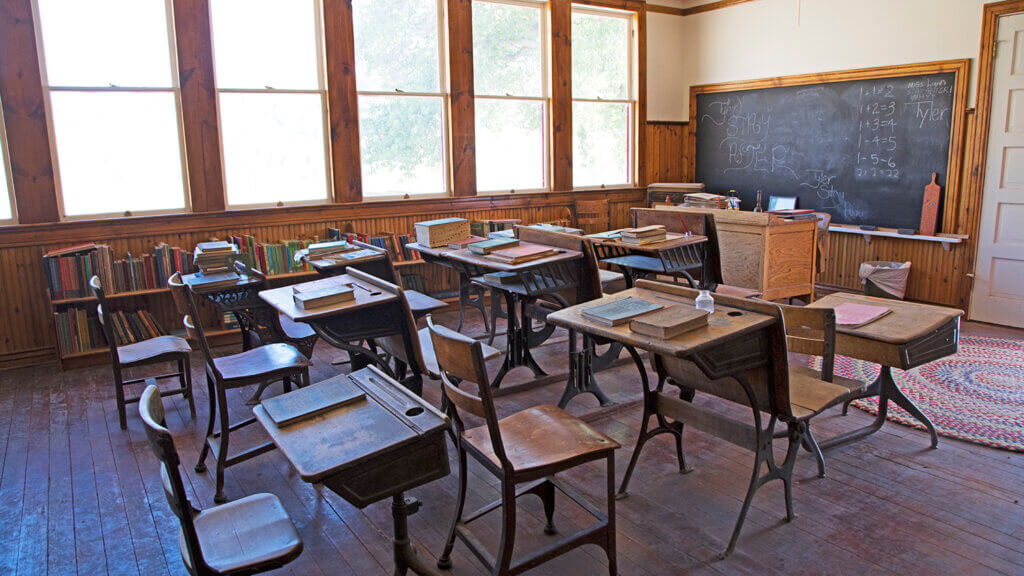 Looking to overnight in Rainbow Canyon? Land ownership in the area is a little tough to figure out; some of it's BLM, and some is privately owned by local ranchers. Primitive camping can be found in some places throughout the canyon, but your best bet is Kershaw-Ryan State Park, just up the road. Here, count on accessing modern bathrooms with flush toilets and showers, a natural spring-fed wading pool, volleyball courts, knowledgeable Park Rangers, and more panoramic beauty.
Getting There and Info to Know Before You Go
Rainbow Canyon is located directly south of the charmingly quiet Caliente. Forget what you heard about the road being washed out – this was true as of a few years ago, but has been repaired as your standard paved asphalt road and is drivable for any type of vehicle. From Caliente, watch for signs pointing south on NV-317 to both Kershaw-Ryan and Elgin, which are both located within Rainbow Canyon.
Explore the parks in the canyon, get off the road and search for ancient petroglyphs, or post up at one of the best climbing walls in southeastern Nevada. Note that in certain parts of the drive, the road will go deep down into the Meadow Valley Wash. During heavy rain, water may be too deep for low-clearance vehicles to continue on. Pay attention to local weather forecasts, but this is typically extremely rare. No matter how you spend your time there, or during what season, a visit to Rainbow Canyon is undoubtedly worth it.
Hours:
Rainbow Canyon is open 24 hours a day, 7 days a week. The only thing preventing you from accessing Rainbow Canyon would be a seasonal, weather-related road closure. For more info on Rainbow Canyon, and to check conditions before heading into this spectacular area, get in touch with the BLM's Caliente Field Office at (775) 726-8100.
Admission:
Rainbow Canyon is protected by the Nevada Bureau of Land Management (BLM), making free public access available to all.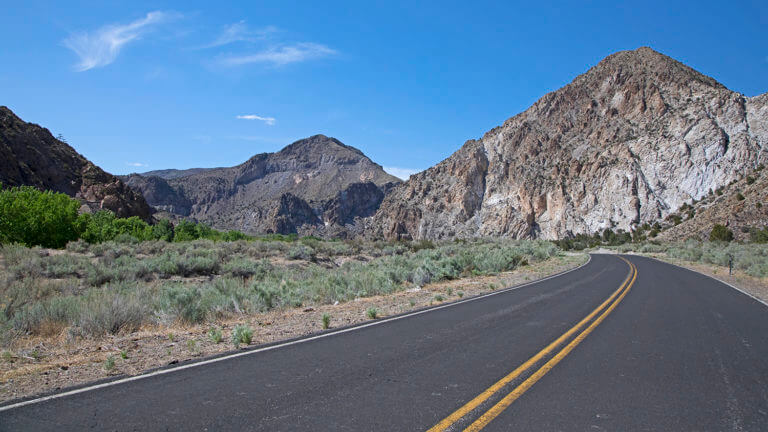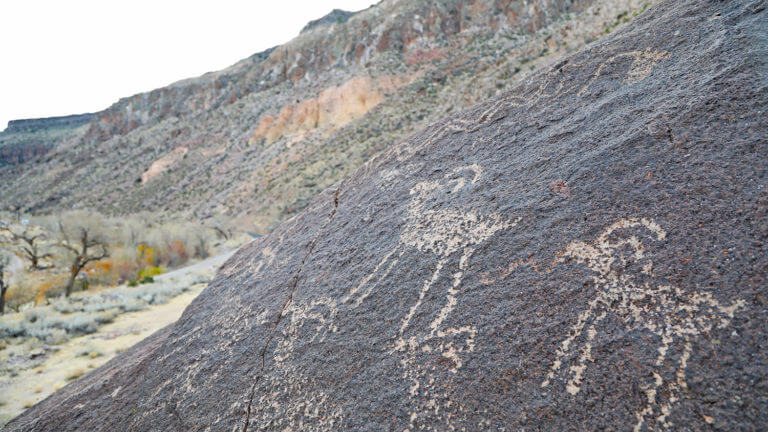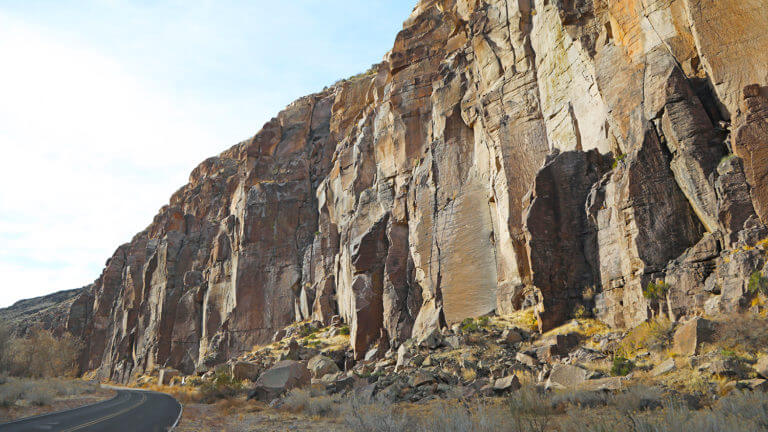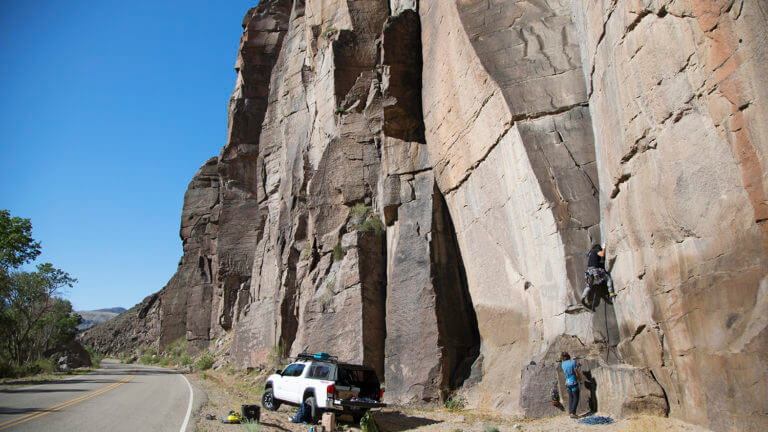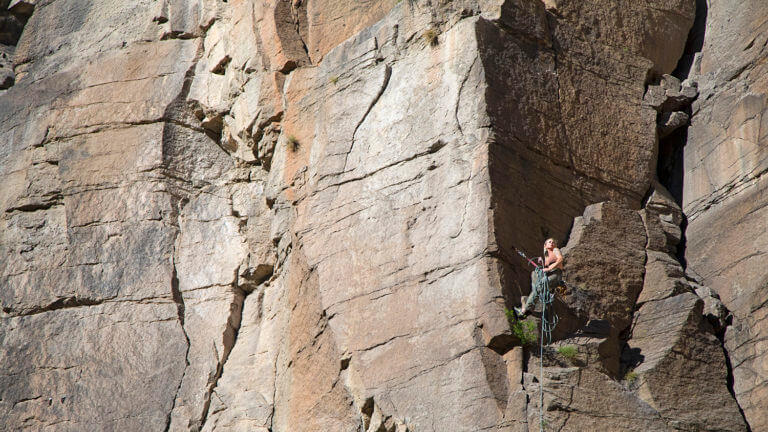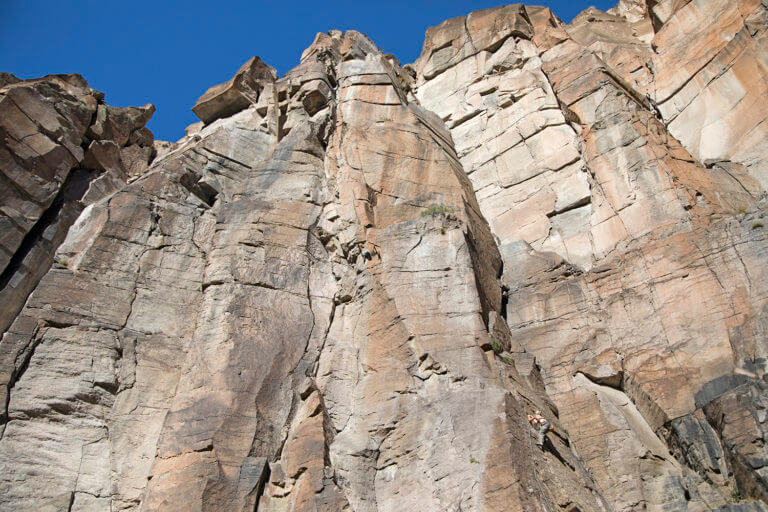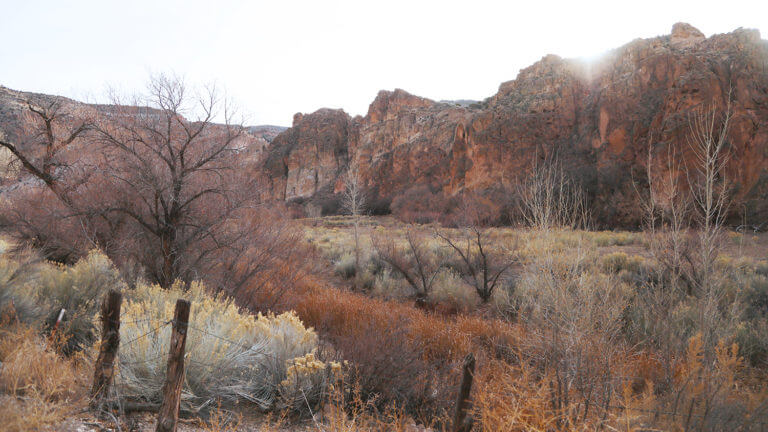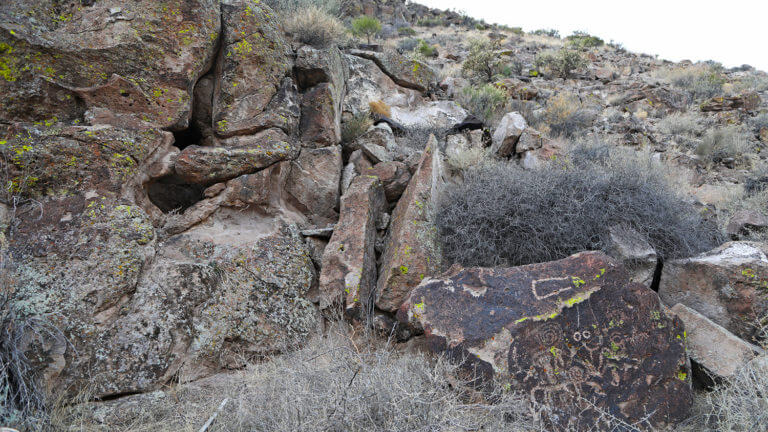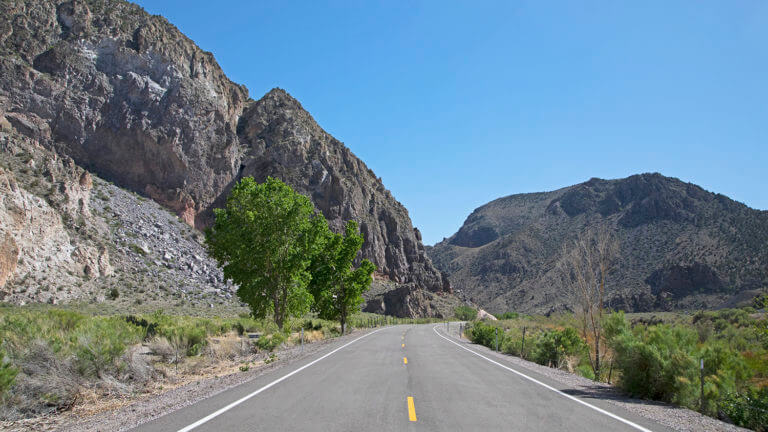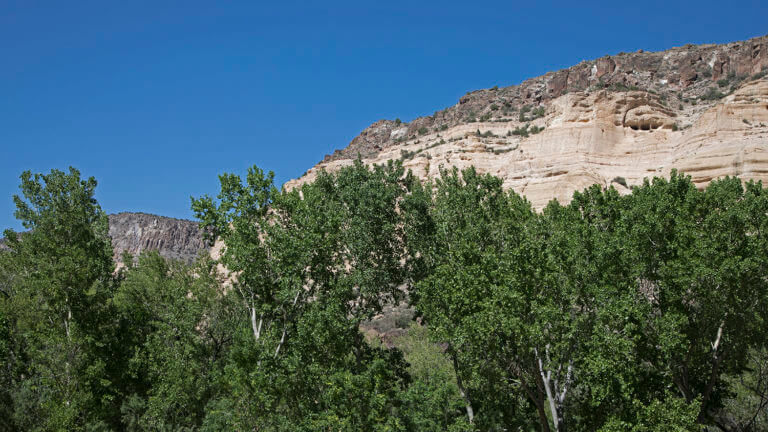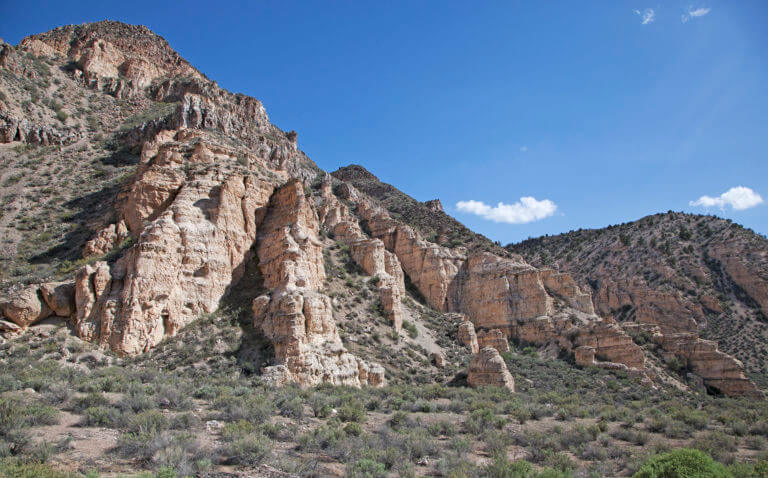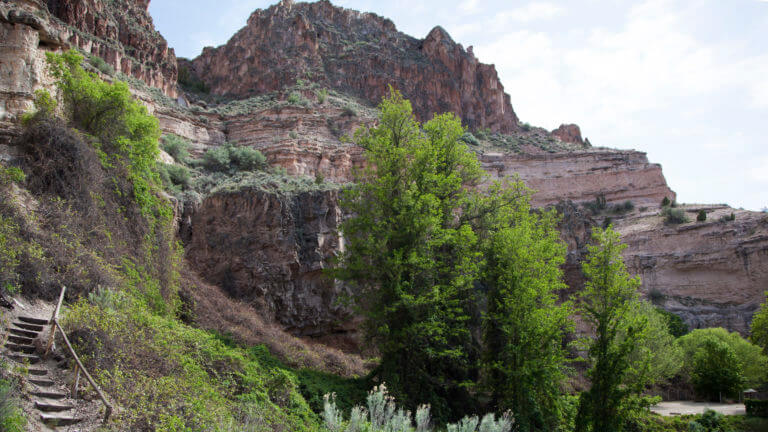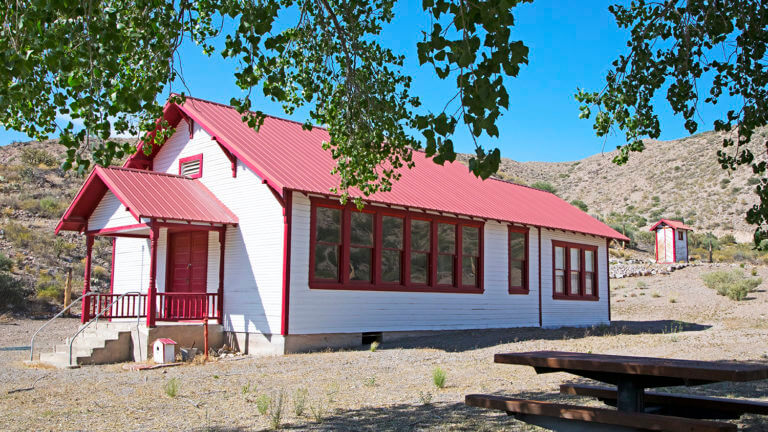 This Location: