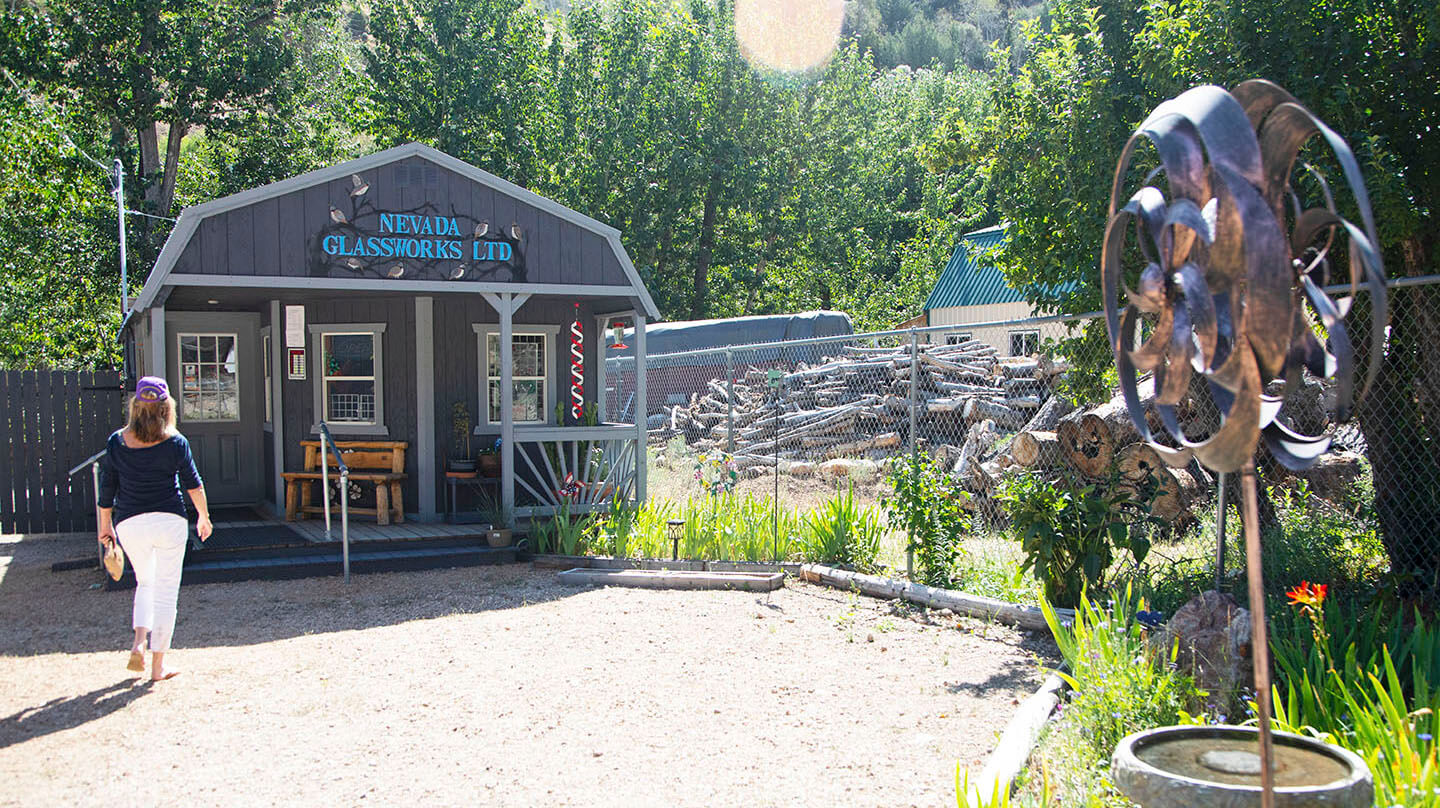 Made the trek all the way up to one of our fave living ghost towns set against one of the most remote places in the Lower 48? A road trip this legendary needs to be commemorated, and there's no better way to take home a piece of the Rubies Route than by snagging a custom fused glass piece from Nevada Glassworks LTD. Nestled in the heart of historic Jarbidge—a living ghost town with a year-round population right around 19 people—the grandeur of this spectacularly rugged wilderness has a way of inspiring. That's certainly the case for Danny Sullivan, the man behind the fusing torch at Nevada Glassworks LTD.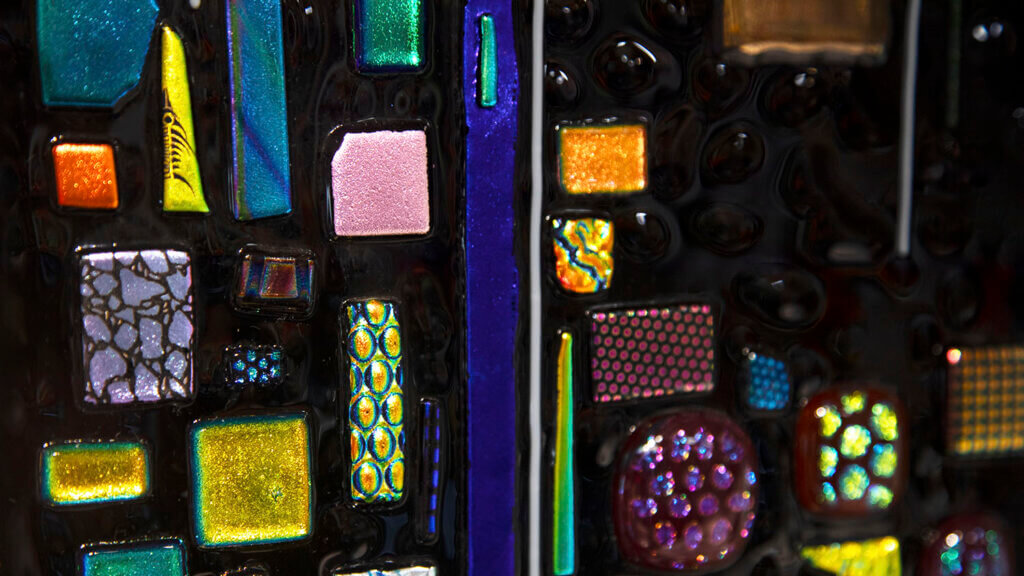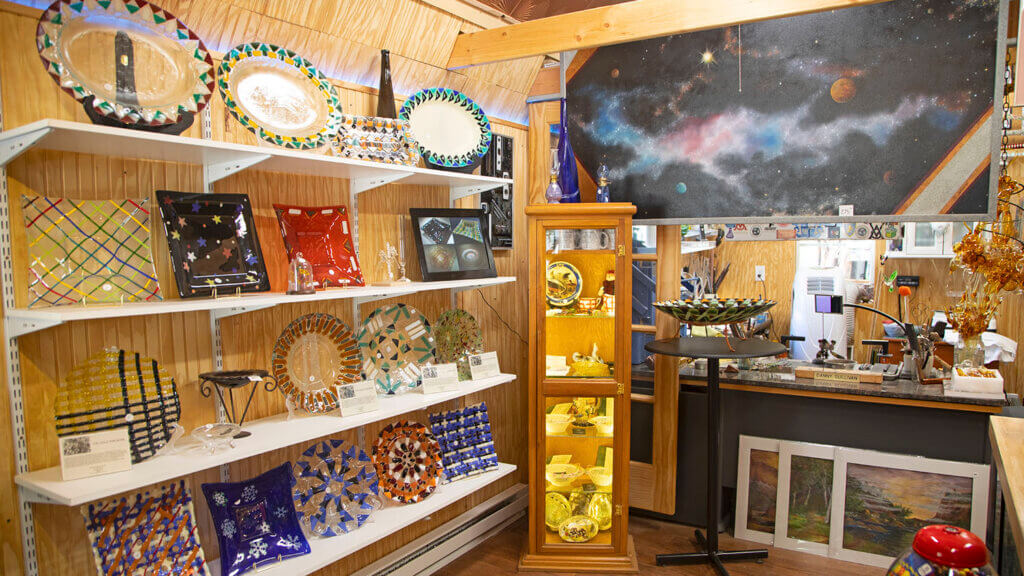 Sullivan first opened Nevada Glassworks LTD in 2003, first operating out of the Elko area. It wasn't until 2019 that he relocated to historic Jarbidge and when shop-hopping from one historic site, to Sagebrush Saloon, to the next, you'll be glad Nevada Glassworks LTD is part of the scene. Throughout the years, Sullivan has perfected his processes to create one-of-a-kind pieces, offering fused glass wall panels, to wine stoppers and everywhere in between. Snag a beautiful bowl or those custom earrings that have been calling your name, or commission other works like chandeliers and beyond.
Hours:
Nevada Glassworks LTD is open seasonally from Memorial Day weekend through Labor Day weekend, as well as November 15th through December 24th. Historic Jarbidge observes Mountain Standard Time and during seasonal hours of operation, is open Saturday and Sunday from 9:00 AM to 4:00 PM.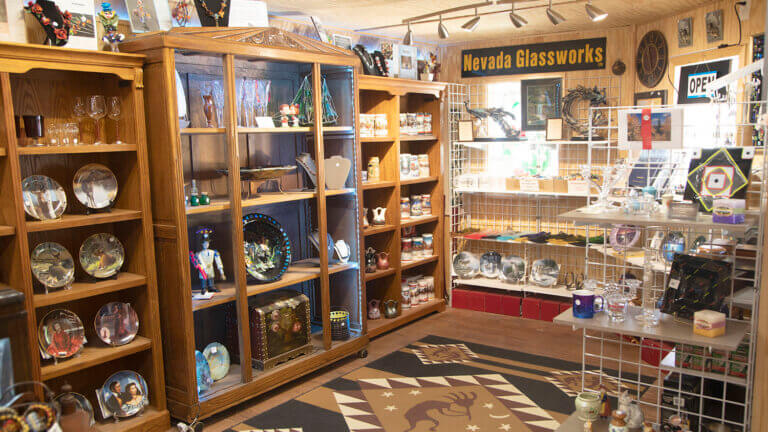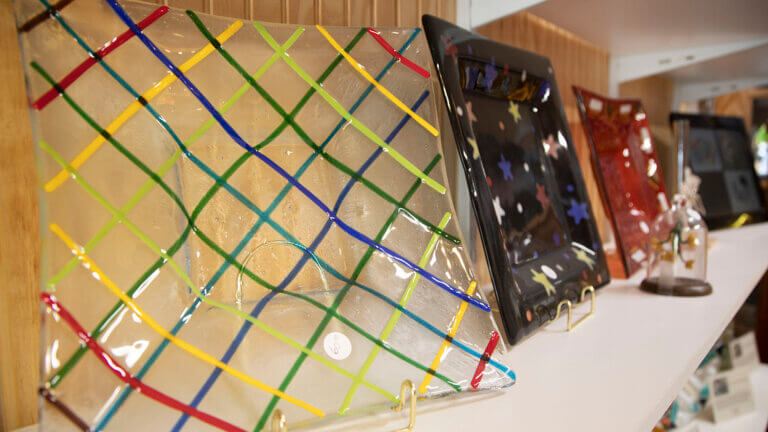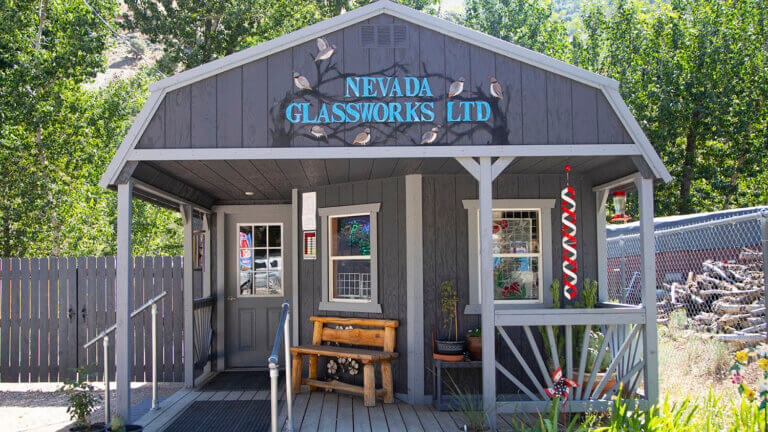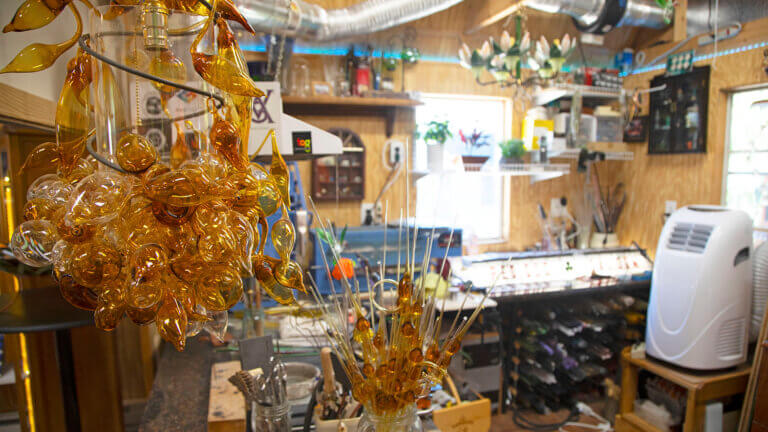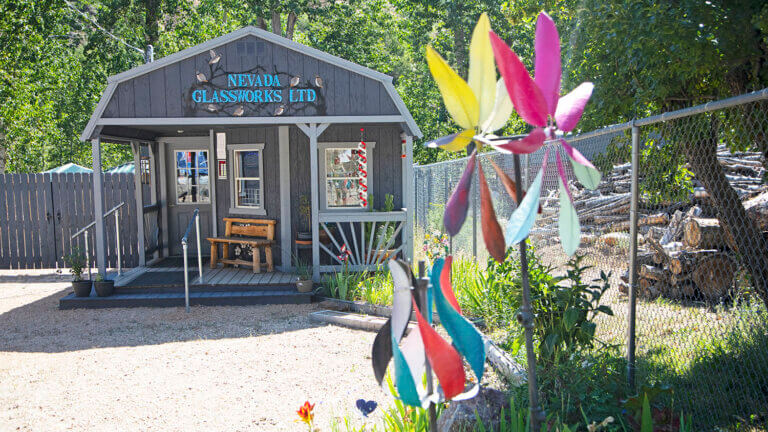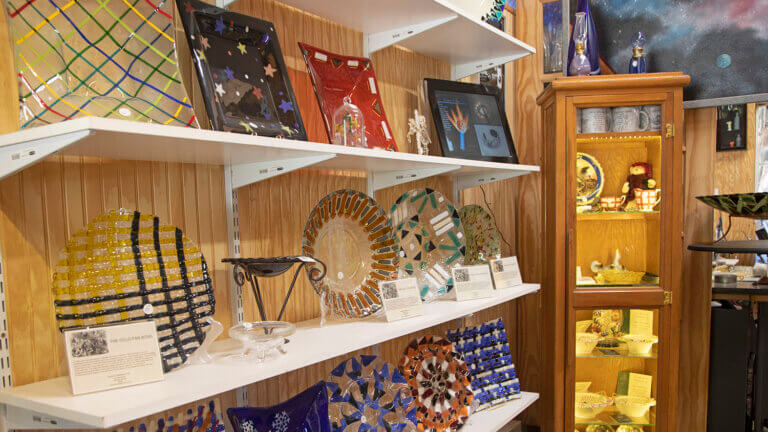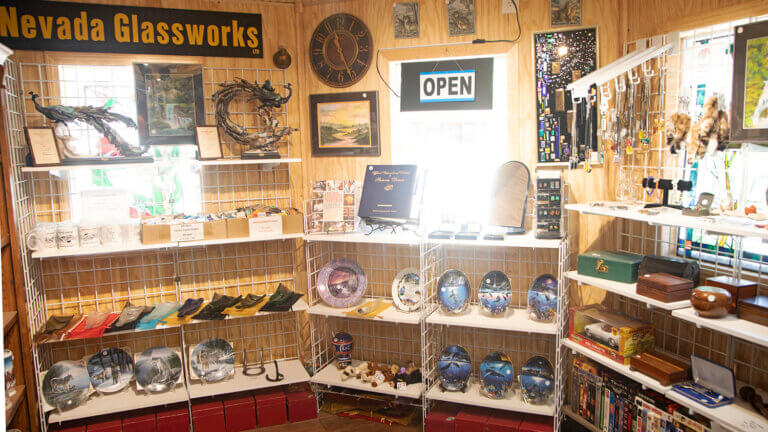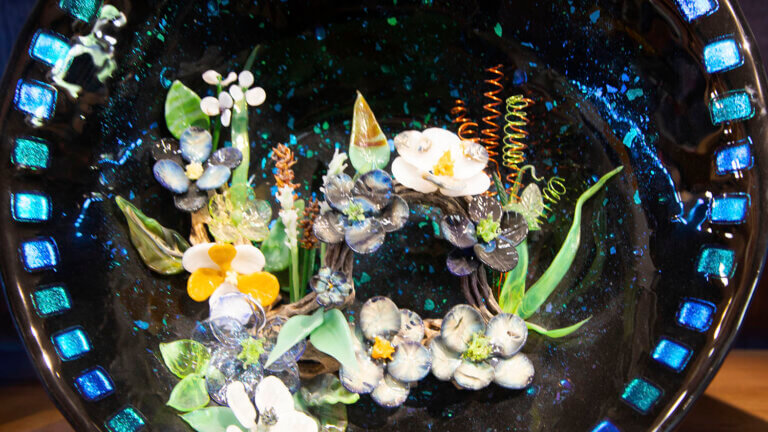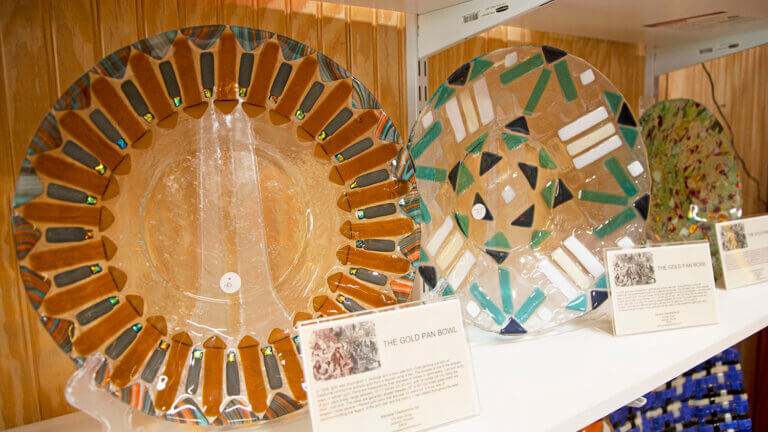 This Location: