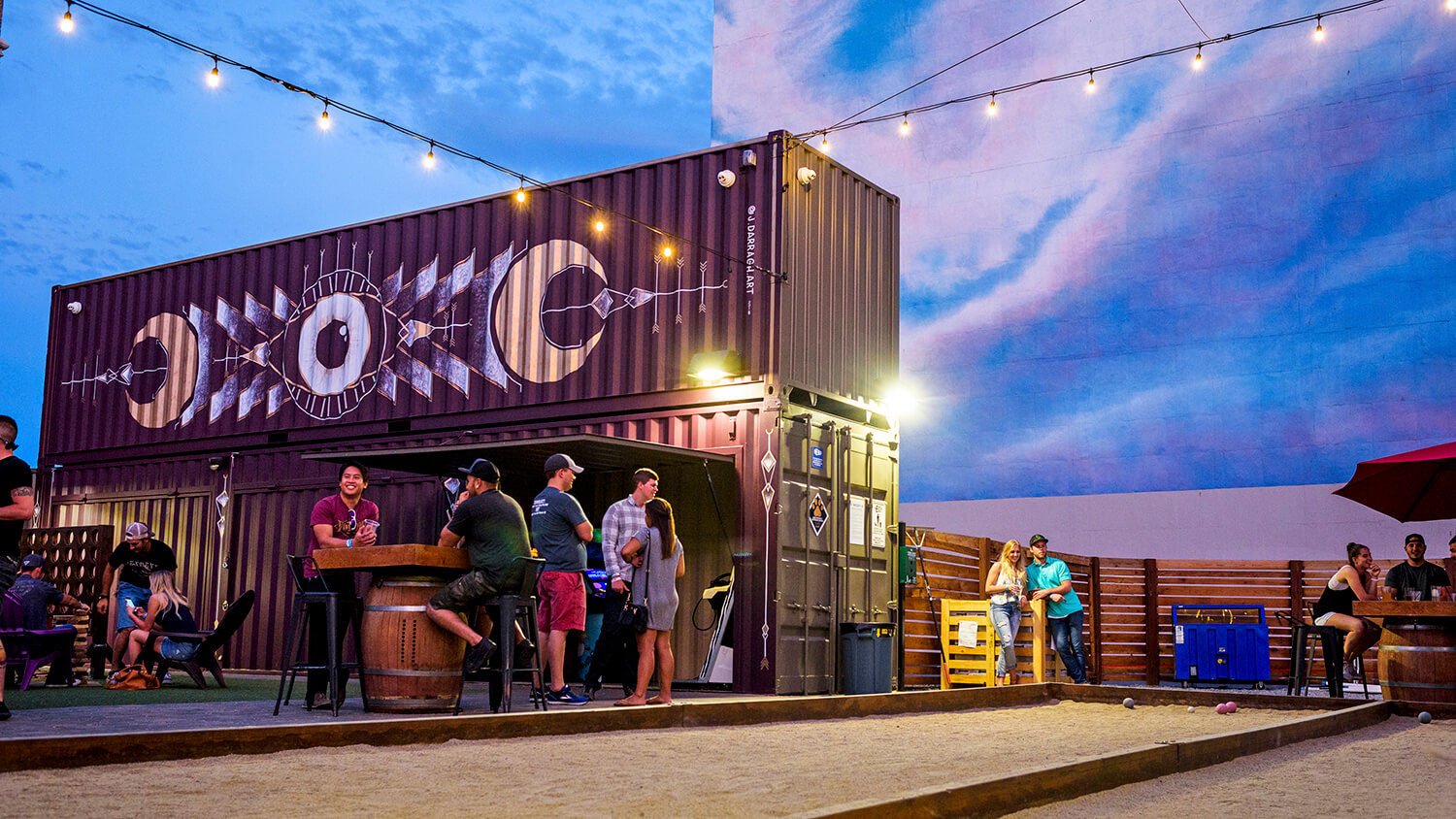 There's no better way to get to know a brand new Biggest Little City in the World than at The Eddy Reno. Set against the banks of the Truckee River in the heart of the Downtown Reno Riverwalk District, visiting The Eddy Reno promises up close and personal access to public art and sculptures that first debuted at Burning Man, free outdoor games—think giant Jenga, bocce, cornhole and more—access to outdoor tables with firepits, all set in and around reimagined cargo containers for an open-air experience you won't be forgetting about anytime soon.
Discover an enormous bar brimming with local beers, a great selection of cocktails and wine choices served by friendly bartenders, then settle into tons of open seating among outdoor tables lined with firepits in the winter, or grab a spot in the shade in hammock-style seating during summer months. Bike parking is available out front, and of course children and pets are welcome to join in on all the action, too.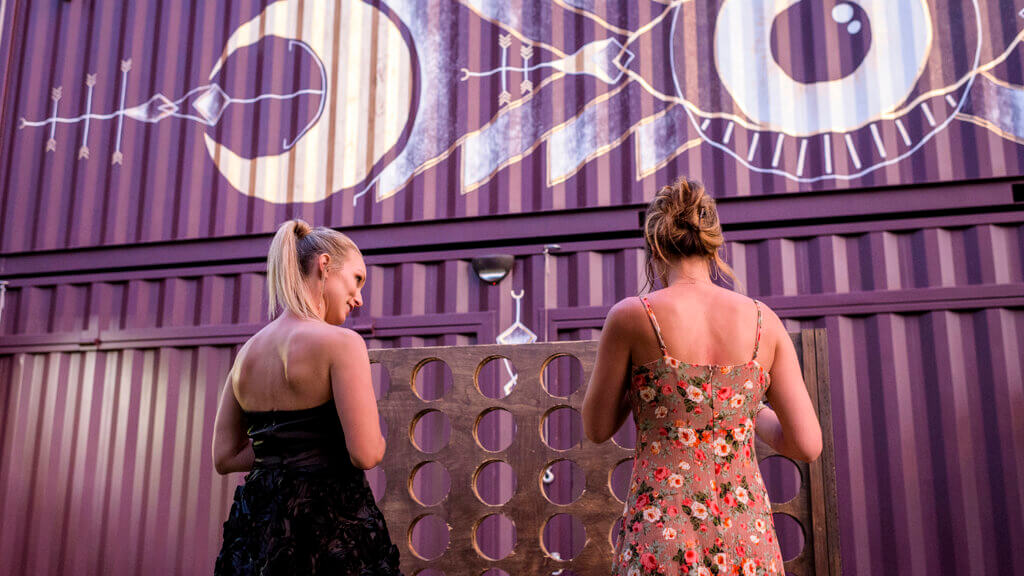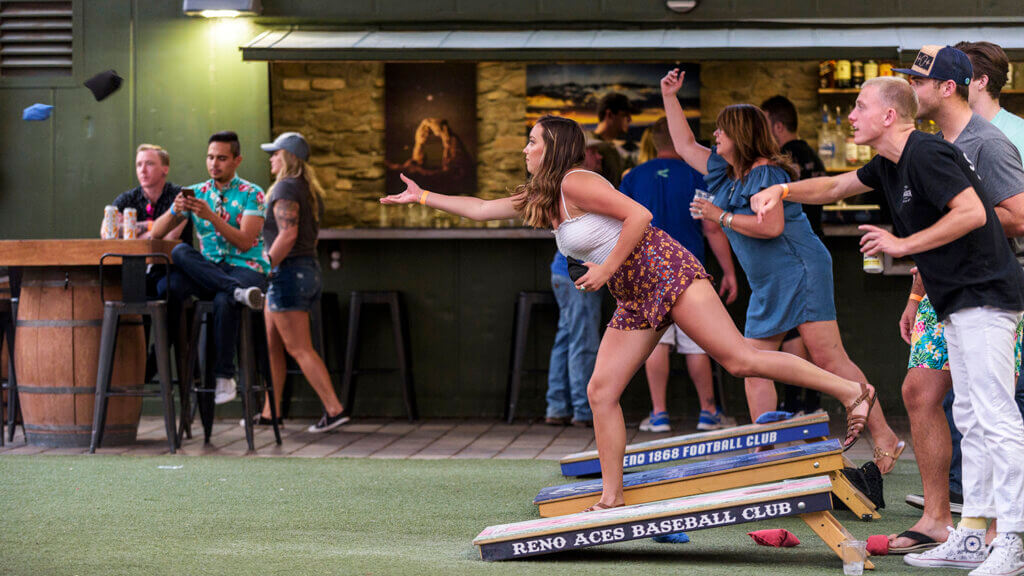 Hours:
The Eddy Downtown Reno is open seasonally, primarily open during the Spring, Summer and Fall. During the Spring, Summer and Fall, The Eddy is open Sunday through Thursday from 11:00 AM to 10:00 PM, and open Friday and Saturday from 11:00 AM to 11:30 PM. During the winter, the Eddy Reno is open based on winter weather conditions. For more specific information on seasonal hours and upcoming special events, please contact The Eddy Reno directly at (775) 276-6622.
Admission:
No entry admission is required at The Eddy Reno.
This Location: