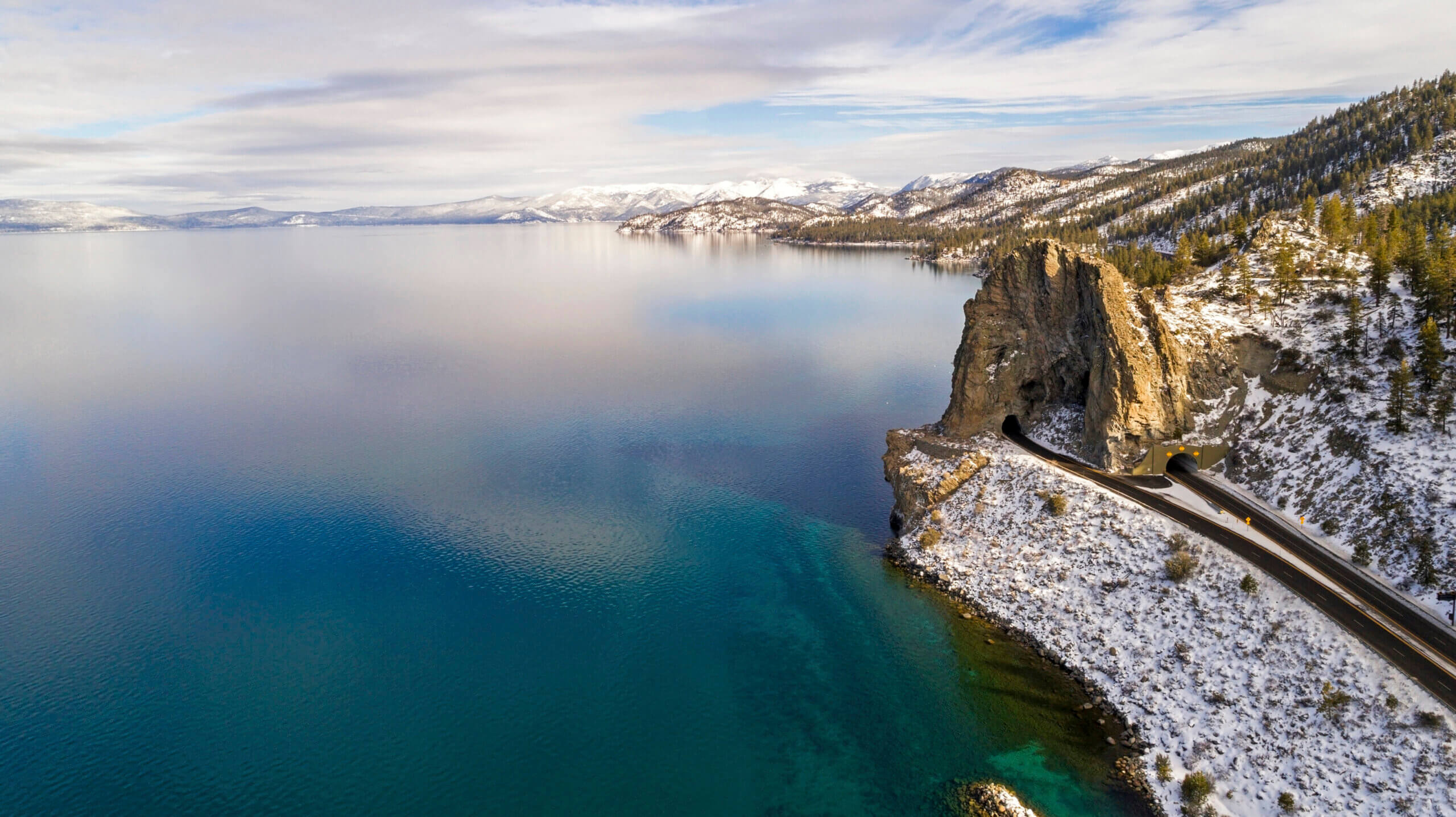 Cave Rock—Lake Tahoe Nevada State Park
What better way to kick back on Tahoe's Nevada side than from a sandy beach with stunning panoramic vistas, rich American Indian history, and some of the lake's best access to boating? A spectacular natural cave formation, make visiting Cave Rock—one of four parks that make up the combined Lake Tahoe Nevada State Park—part of your trip when visiting the South Lake Tahoe region.
Early Days at Lake Tahoe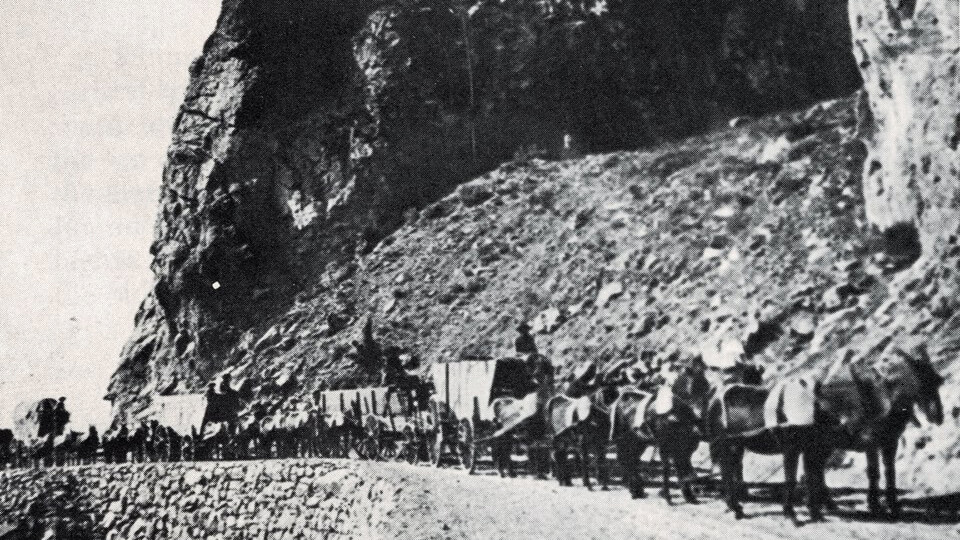 A natural fixture to Lake Tahoe for thousands of years, Cave Rock and the surrounding areas are sacred to the Washoe Tribe. Once the California gold fields and Comstock Lode called thousands of people west, the area surrounding Cave Rock became a lakeshore transportation obstacle. As a result, several routes were carved over, around and through this sacred formation, without the consultation of tribal members. By 1931 and then again in 1957, tunnels were constructed boring through Cave Rock itself, re-connecting the Lincoln Highway, or Loneliest Road in America to South Lake Tahoe. Interestingly enough, the same tunnels you find at Zion National Park were also created by the workers who built the tunnels you see today at Cave Rock.
Visiting Cave Rock Today
Like all Nevada State Parks, Cave Rock offers a variety of great amenities for day use, including picnicking, boating, fishing, hiking and swimming. From the water, Cave Rock can sometimes look like the outline of a woman's face, and is sometimes referred to by locals as "The Lady of the Lake". Three picnic areas are located within the park, each equipped with picnic tables and barbeque pits. One can be found by the beach at the south end of the park, another is located across from the restrooms, and the third is situated at the north end of the park next to the boat ramp.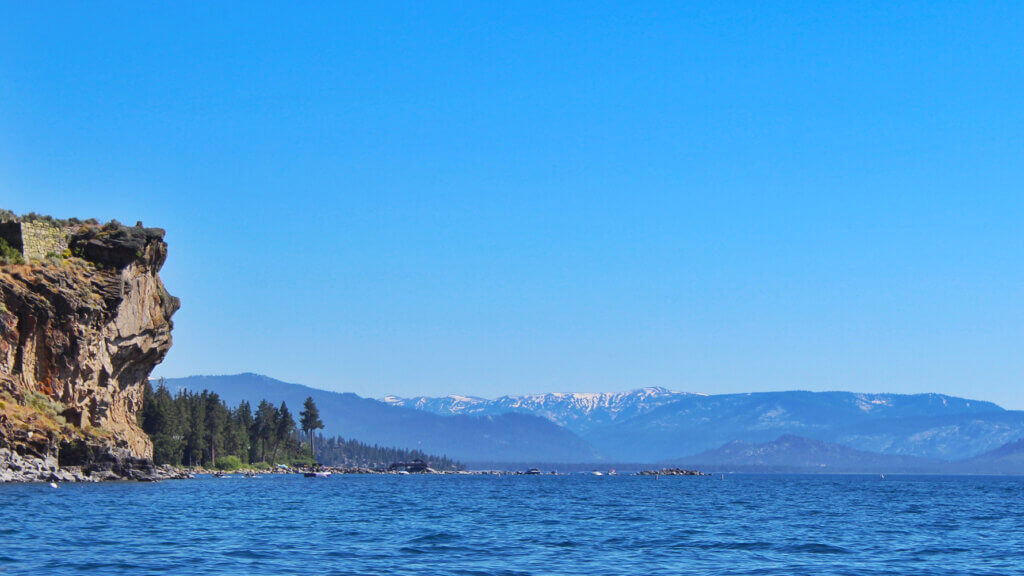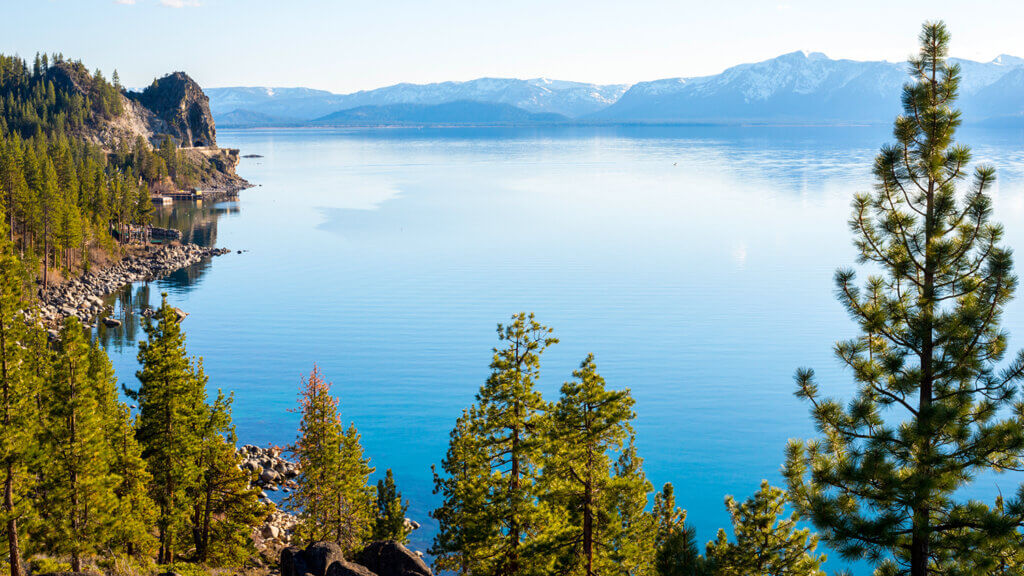 Cave Rock provides great access to fishing in Lake Tahoe, though there is no fishing allowed from the beach. Bring your boat, and launch it from one of South Lake Tahoe's best public boat launches, or kick back on the beach at the south end of the park for a relaxing afternoon of sunbathing, swimming, snorkeling, or stand up paddleboarding.
Though rock climbing was once a popular activity at Cave Rock, the Washoe Tribe has placed current restrictions on climbing and hiking in and around the formation.
Hours:
Cave Rock—Lake Tahoe Nevada State Park is open daily from sunrise to sunset. The boat launch operates under seasonal hours, and is open in the summer from May through September from 6:00 AM to 8:00 PM. Winter hours are October through April from 6:00 AM to 4:00 PM. Hours are subject to changes and/or closure.
Admission:
Admission to Cave Rock—Lake Tahoe Nevada State Park is $10 per vehicle and $20 per boat launch.
This Location: