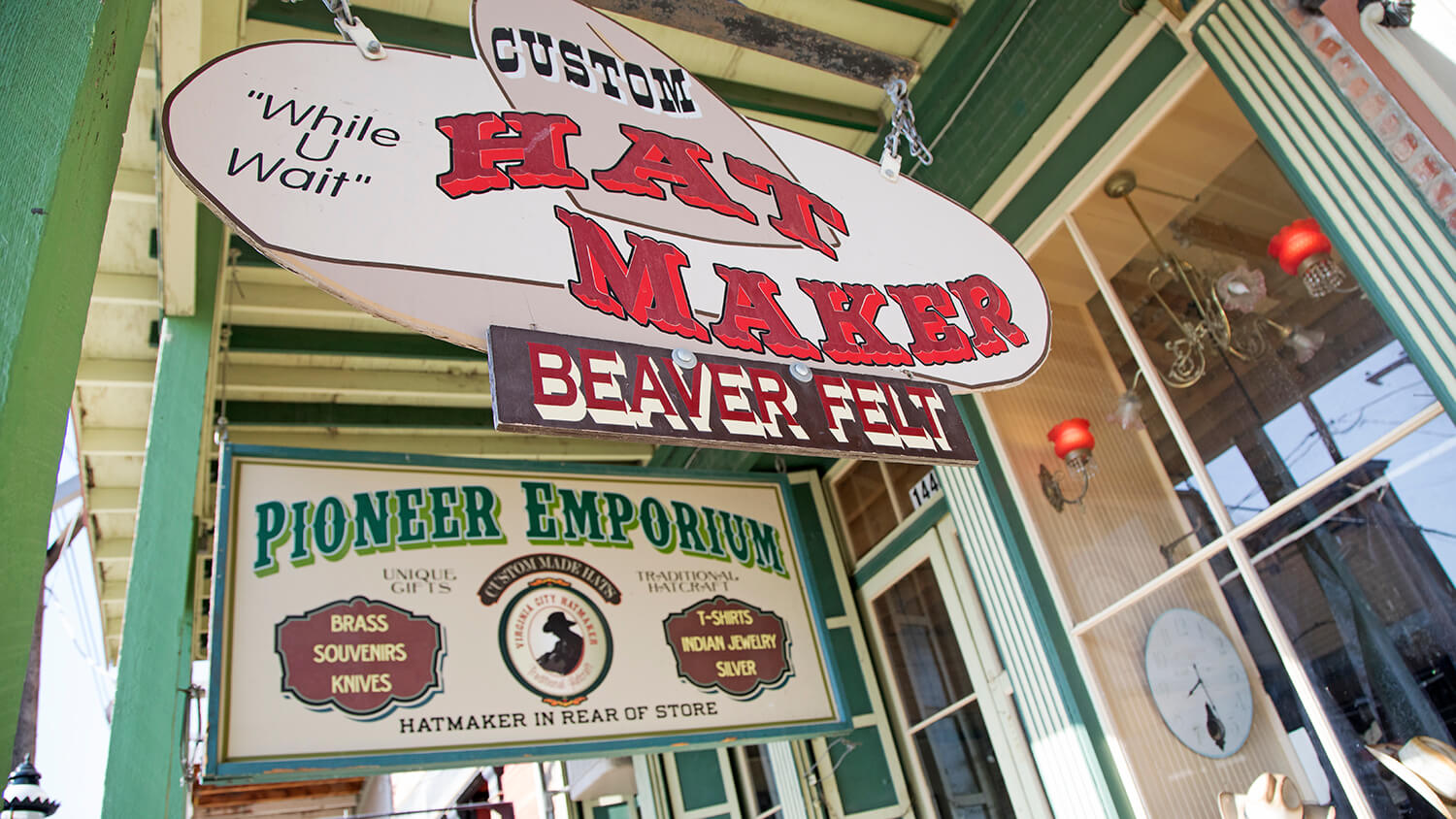 The Pioneer Emporium & Virginia City Hat Maker
What better way to commemorate your time in one of Nevada's most historic western cities, than by scoring a custom made hat? As one of Virginia City's most unique shopping experiences, The Pioneer Emporium and Virginia City Hat Maker will be an experience you won't soon forget. Virginia City is home to the largest silver strike in United States history, and almost overnight, became the epicenter of power, influence, and opulence in the American west. Few people who lived here were a native to Nevada, which offers a window into the cultural melting pot that was drawn to the glamour of this storied boomtown. And how fitting, that the proprietor of the Virginia City Hat Maker iconized the history and craftsmanship of the American West, too.
A native of Savoie, France, hat maker Pascal Baboulin followed his dreams and interests on a journey throughout the western United States. At first, he settled in Arizona, where he began his training in the longstanding art of hat crafting. This rare skill set came naturally for Pascal, who eventually landed in Virginia City and opened his own business. Since opening his doors in 2004, Pascal has created thousands of fine hats that combines traditional European hat making techniques with more modern American practices. Each one produced is uniquely made for the person ordering it, and is a true work of art.
Here, visitors can peruse rows a variety of different styles of hats, but don't be surprised of Pascal picks one out for you. After all, that's part of his skill – helping each and every visitor find the perfect style hat, just for them. Pascal offers a variety of styles, ranging from Urban, to Western, Fedoras, and a special lineup for Women. Best yet, he can set you up with all the essentials needed to property care for your custom hat, too.
HOURS
The Virginia City Hat Maker is open year round, seven days a week from 10:00 a.m. to 5:00 p.m.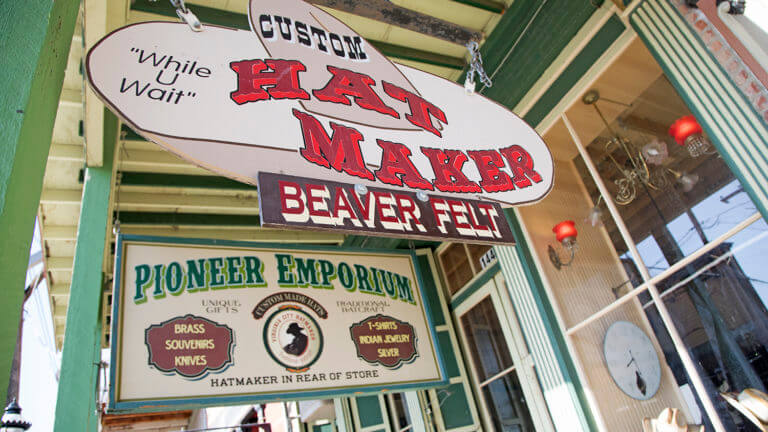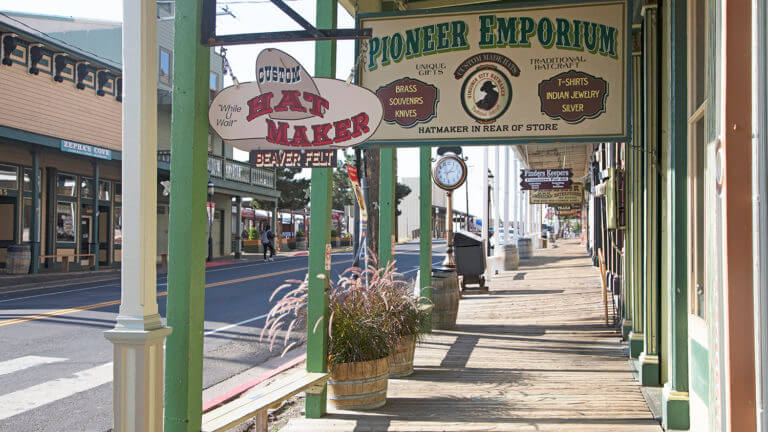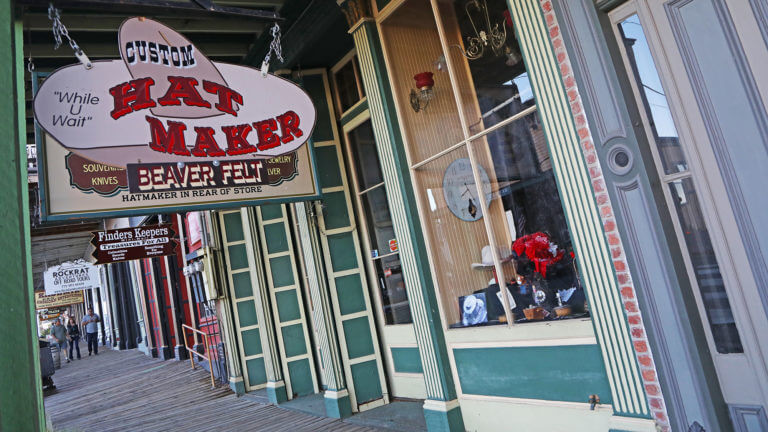 This Location: