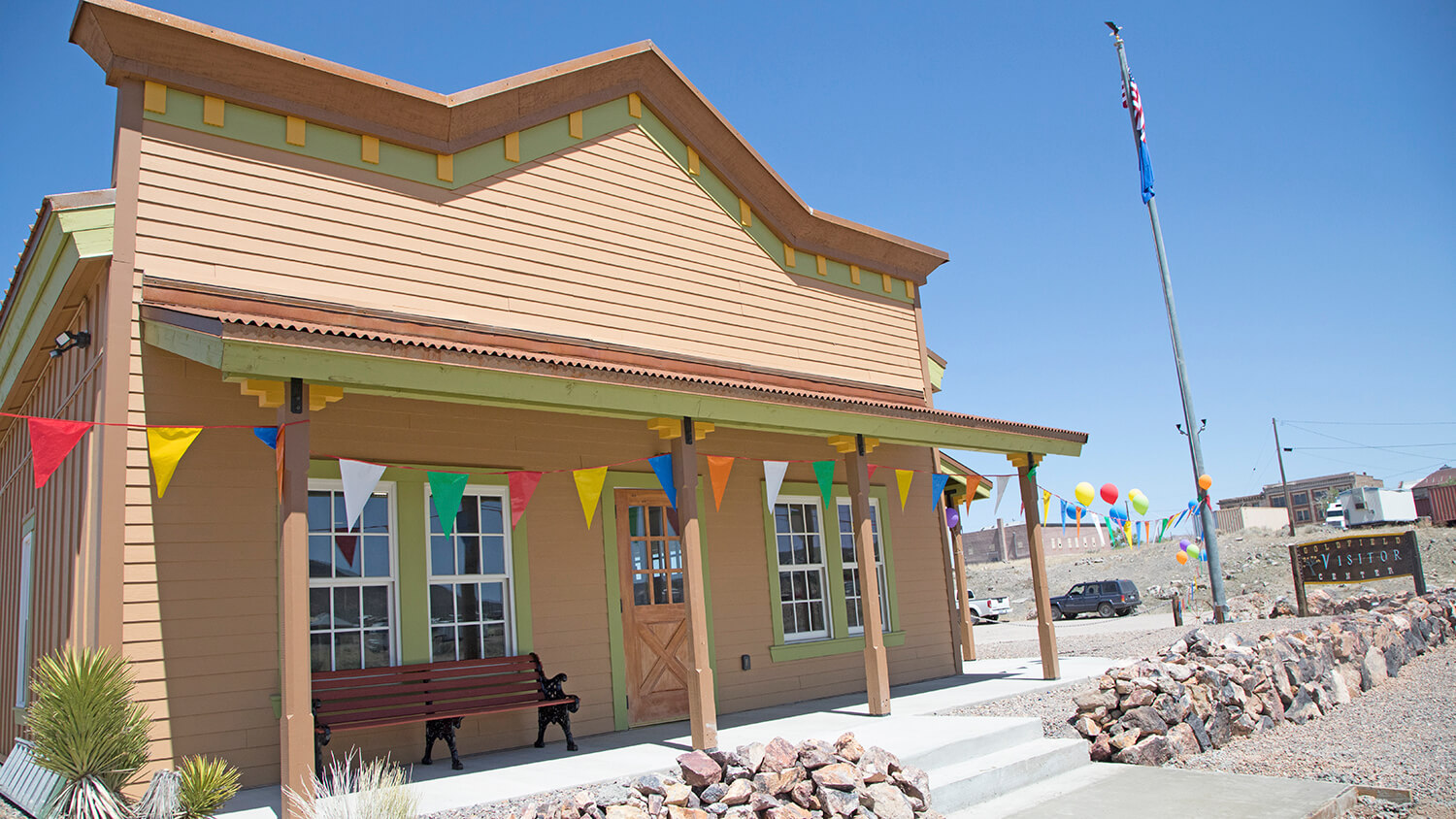 Goldfield Visitor's Center
After highly awaited anticipation, the Goldfield Visitor's Center is officially open and ready to welcome your visit. Since opening its doors in April of 2018, the Goldfield Visitor's Center is a reliable, thorough resource and a great launch pad when exploring Goldfield attractions and rich history.
Though hard to imagine when visiting Goldfield today, the town was once the largest in the entire state of Nevada, boasting a population of over 20,000. Gold was discovered in surrounding hillsides – Columbia Mountain, to be specific, which lies directly north of town. Once that discovery was made, Goldfield transformed from a small mining camp into one of the most storied towns, and site of the last gold strikes in the America West. After lucrative mining fizzled out and the majority of the population moved onto the next big boomtown, the bevy of newly abandoned businesses lining the streets stood quietly. A handful of natural disasters, including a couple fires and a flood, ripped through Goldfield in the early 1920s. What you see here today was built to last, some implementing wildly opulent features, and has lasted all this time.
Located on the northwestern edge of town, directly on U.S. Highway 95 (or the Free Range Art Highway,) this 1,200 square foot visitor center is a great way to start your Goldfield adventure. Here, visitors can get a lay of the land, and snag resources of local restaurants, saloons, shopping, adventure excursions, and mine tours. The Goldfield Visitor's Center also boasts some seriously impressive historical displays that details the depth in the area's rich mining history, stories of famed gunslingers and ladies of the night, Goldfield's storied land auction, upcoming events, and personal relics that belonged to the people of Goldfield.
If you're ready to stretch your legs after being on the road, grab a Historic Walking Tour guide at the Visitors Center, which will help guide you through dozens of important sites in town. And if you've got extra time, make an appointment to tour the Historic Goldfield Hotel, or Historic Goldfield High School, both of which are availble for historic and paranormal tours.
ADMISSION
Though admission to the Goldfield Visitor's Center is free, this enriching cultural center depends on donations to continue preservation efforts. As a window into Nevada's Wild West past and mighty gold boom days, please consider making a donation when visiting. These contributions help with establishing and preserving exhibits and support future additions to the property. When visiting this valuable historical resource, please consider making a donation, or to become a member of the Goldfield Historical Society, click here.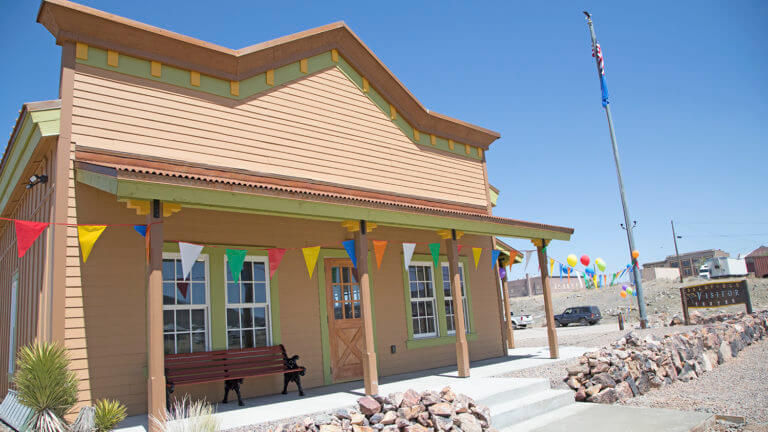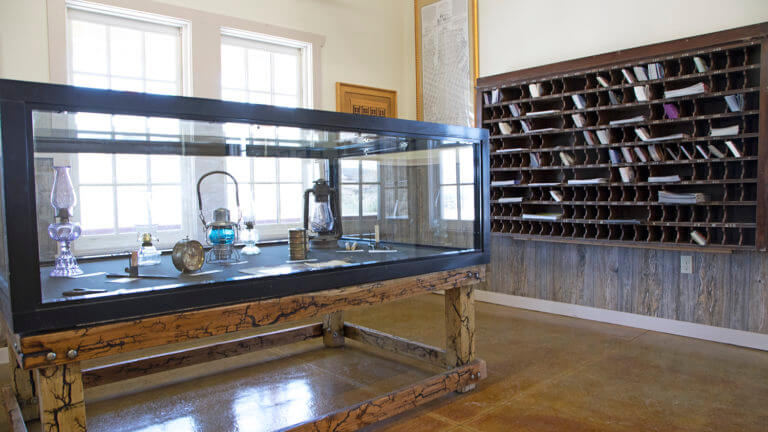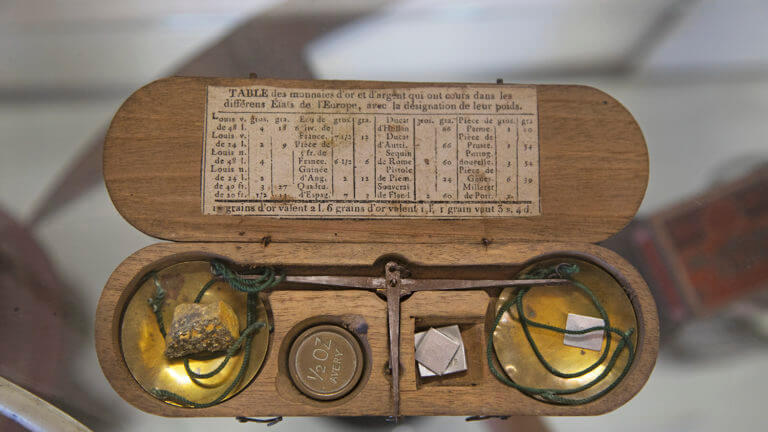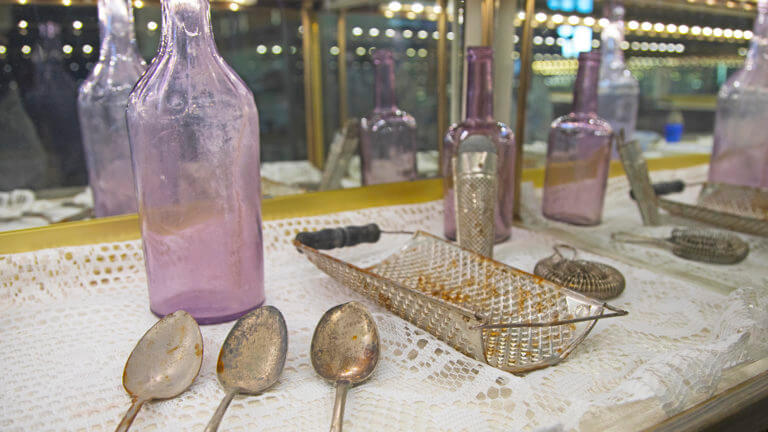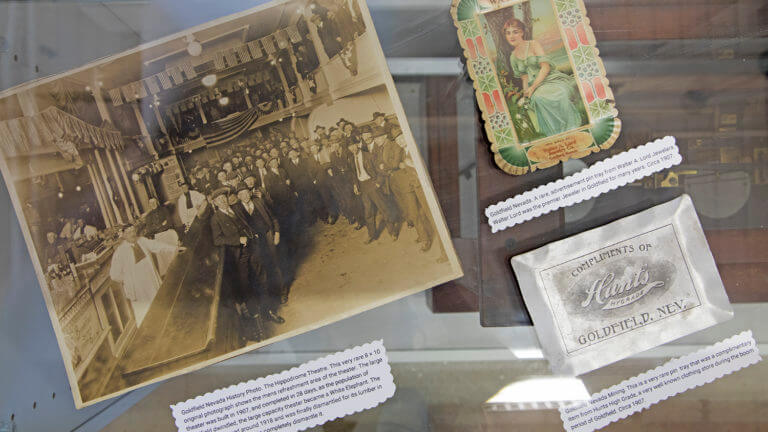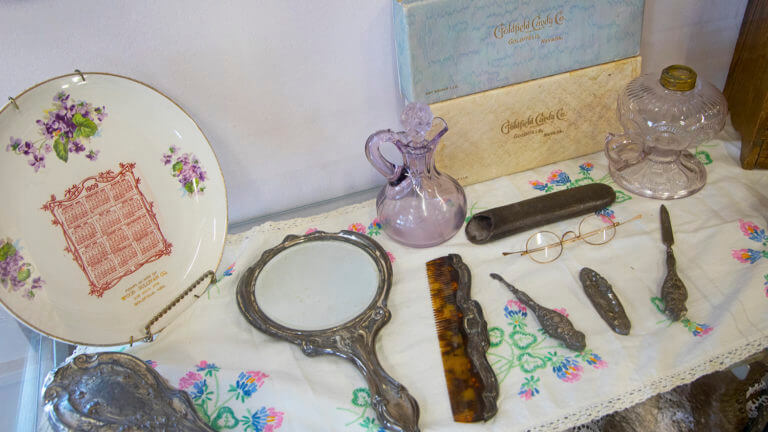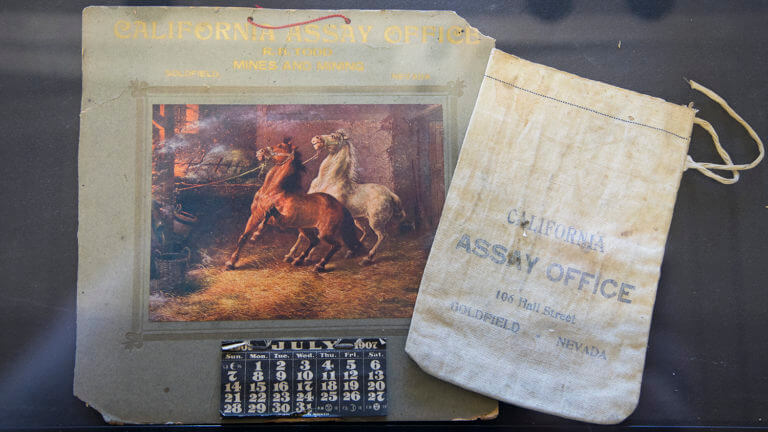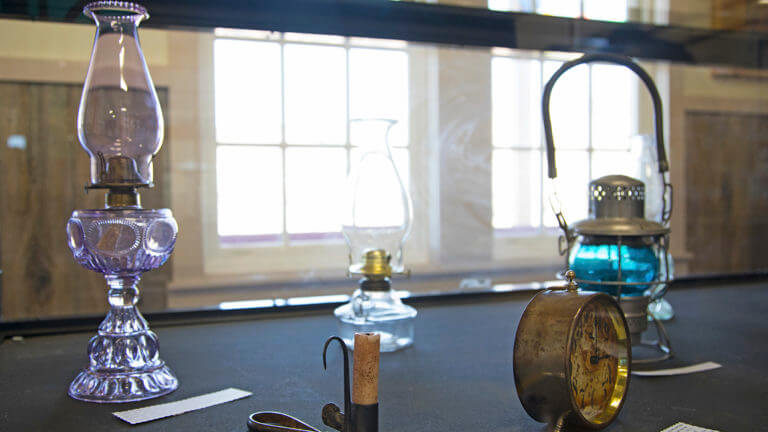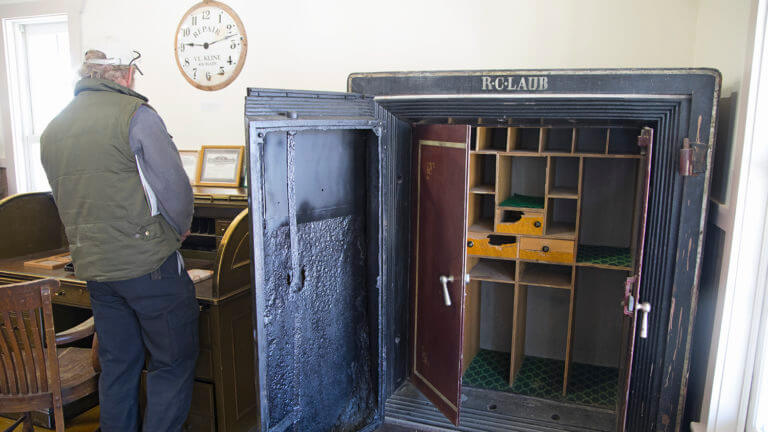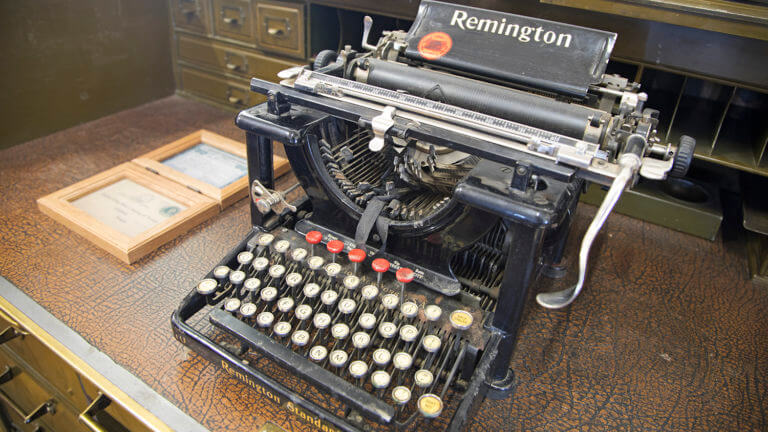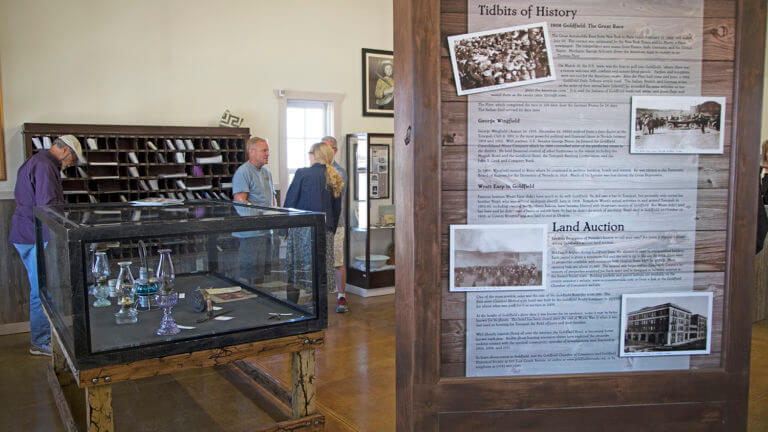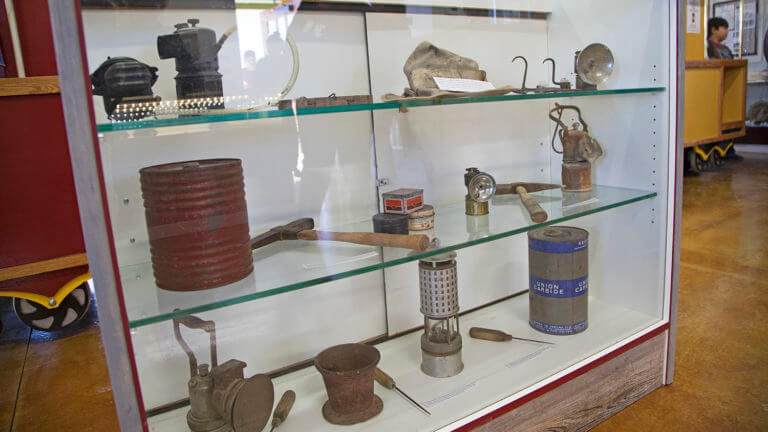 This Location: