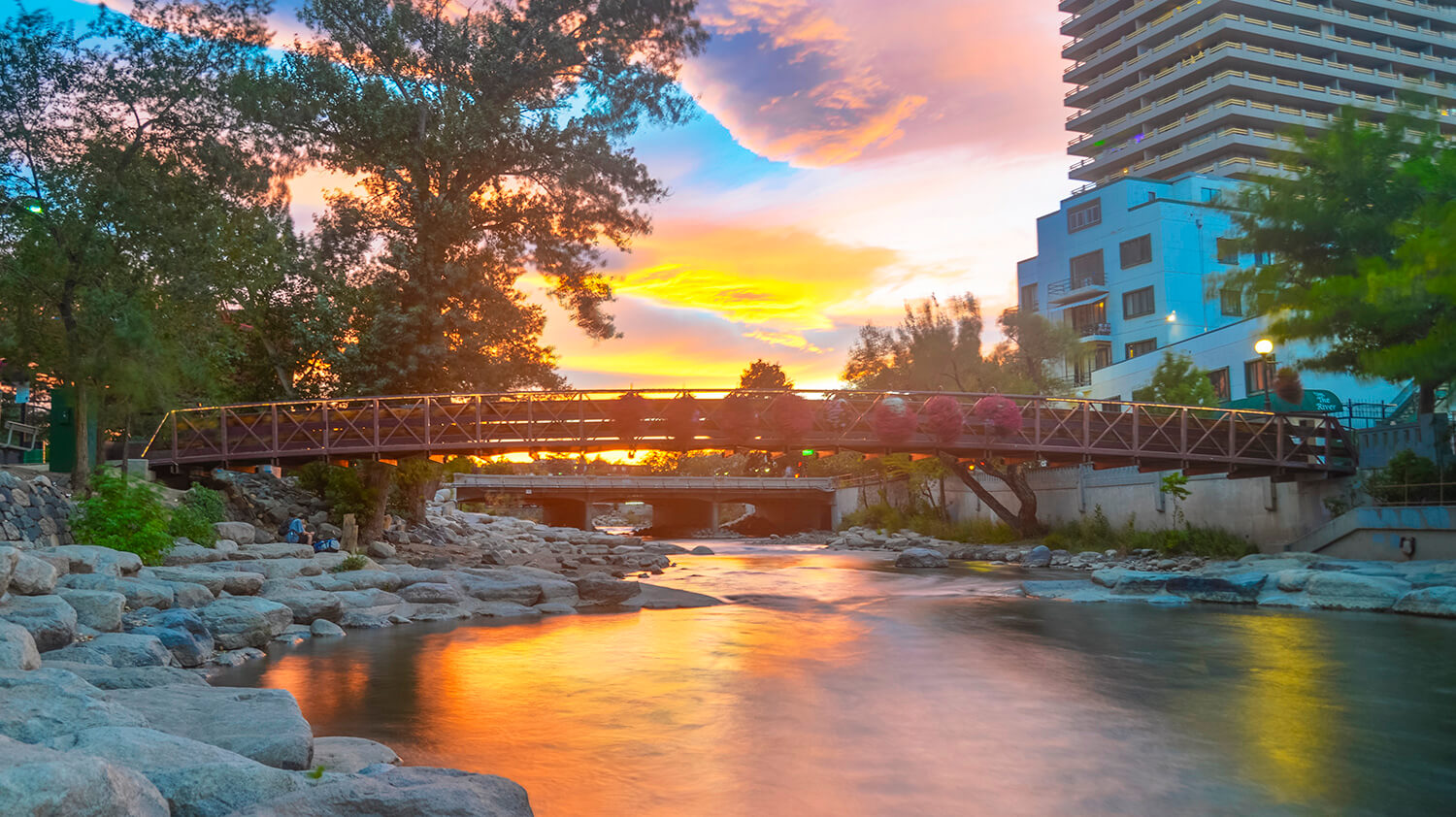 Ready to dip a toe into Weird Nevada? There's no better way to get to know this unforgettable side of Nevada—and the Biggest Little City—than the Weird Reno Walking Tour. Starting from the basement of the Renaissance Reno Downtown Hotel, embark on a 90-minute historic walking tour through the Downtown Reno Riverwalk to hear stories about locations original to the Reno story, the characters who defined them, and beyond. From stories about the Divorce Capital of the USA, to Reno's famous alleyways, to the Old Reno Post Office, Virginia Street Bridge and more, make sure the Weird Reno Walking Tour is part of your Lake Tahoe Loop discoveries.
A tour adapted to change with the seasons, the husband and wife duo behind this historic walking tour also introduced Reno's "Magic Underground" and "Illusionarium" productions, and have toured with "Carnival of Wonders", produced "Before Your Very Eyes" in Atlantic City, and brought "The Illusionists" Turn of the Century" to Broadway. Reno is a city known for reinventing itself over the years, and with an ethos of building connections to the places and people important to the Reno story, discover the magic of the BLC before you.
The tour is family friendly, and requires about one full hour of walking with many stops and stories along the way. No matter the season, Nevada is a land of weather extremes—be sure to bring plenty of layers to bundle up or cool down, a bottle of water, camera, and sense of adventure!
Hours:
Ready to get weird? Weird Reno Walking Tours are offered Monday through Friday, year round. For the most current information on upcoming tour dates, get in touch with Weird Reno directly at (775) 453-4335 or email at [email protected].
Admission:
Weird Reno Walking Tour admission is $22 per person, with refunds offered up to 1 day before the event. For more info on planning to attend and tickets, click the web link above, or get in touch with Weird Reno directly at (775) 453-4335.
This Location: