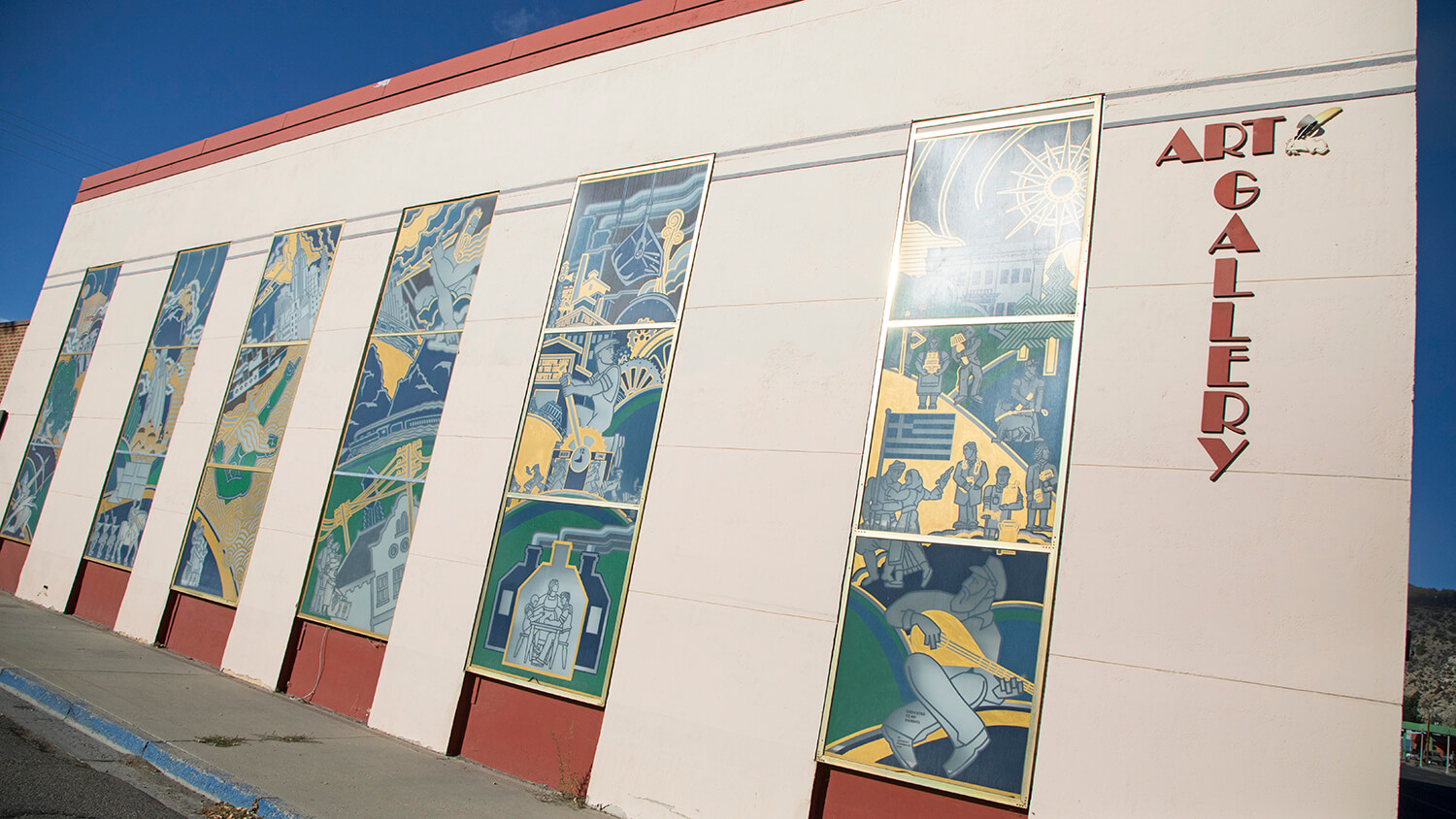 As one of the most impressively curated galleries along the Loneliest Road in America, the Ely Art Bank is one stop worth locking into your itinerary. In 2013, this historic bank converted into an art gallery and cultural center, and features a permanent collection of paintings, sculptures, and photos of the Ely Area. Many pieces part of this collection showcase the natural elements that people have used for generations to express their lives in the Great Basin. The work of numerous Nevada artists is featured and for sale, along with handcrafted jewelry, photography, paintings, furniture and more spectacular finds.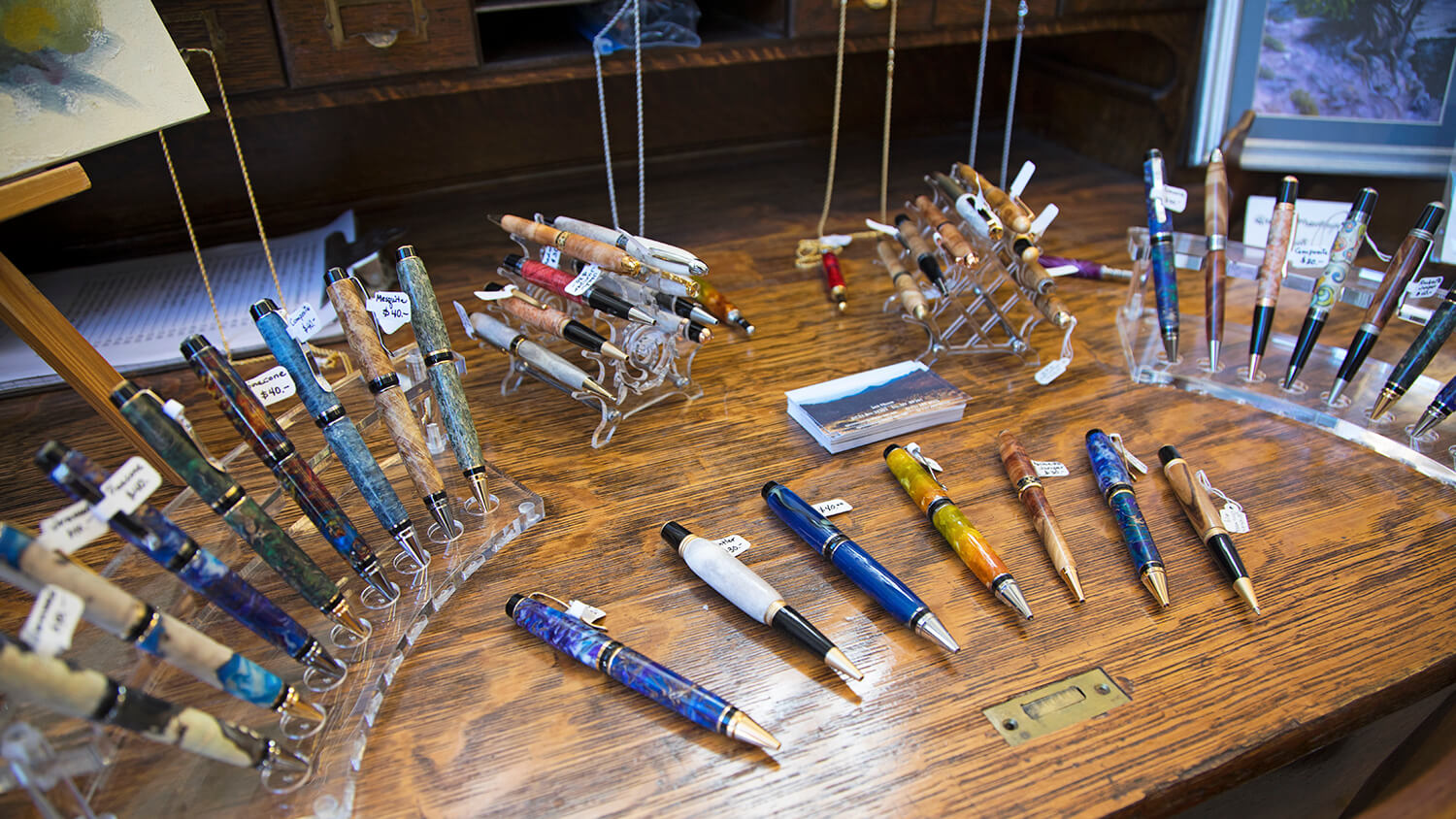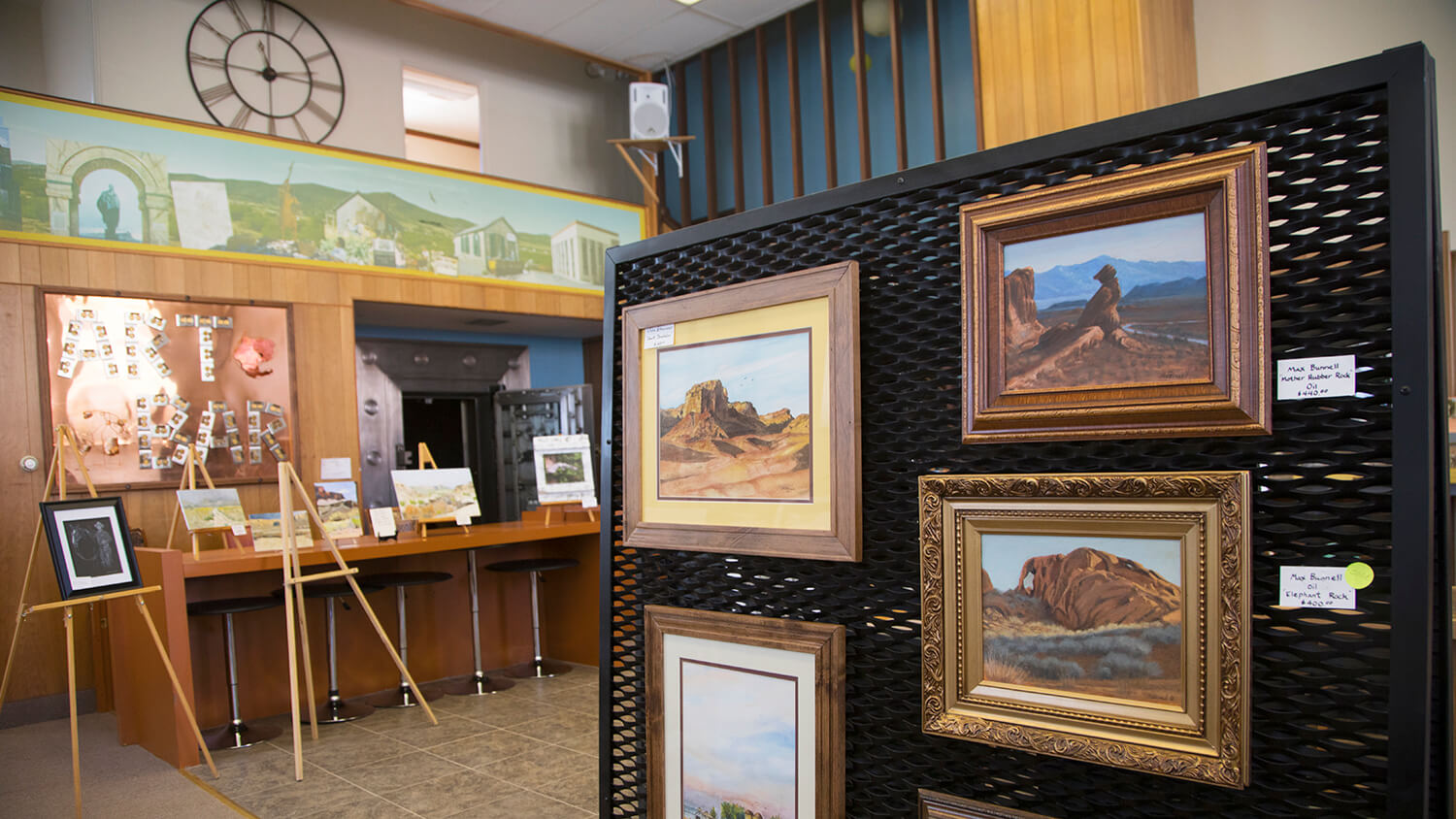 The original bank vault has been converted to the Gallery Store, and the Art Bank also offers a variety of framing services. The "Art Among the Aspens" gallery has been expertly prepared by local craftsman Mark Caylor. Before hitting the road, be sure to check out the adjoining Garnet Mercantile for more Ely shopping, which features handmade local Shoshone craftsmanship.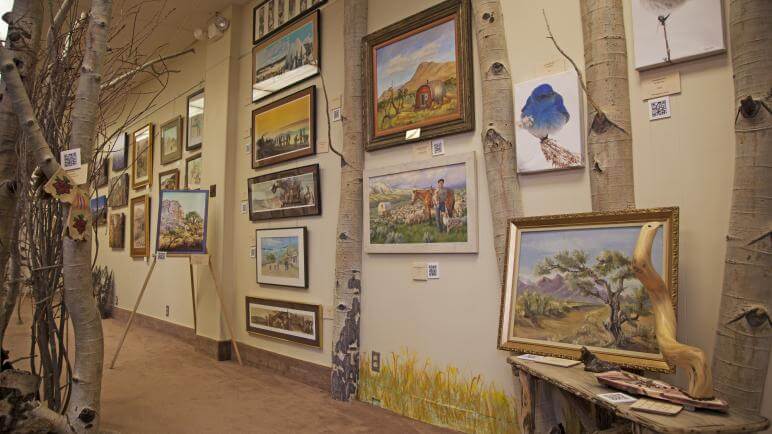 The Art Bank is a wonderful space to visit and shop, with items for every palate and price point. For the most up-to-date information on upcoming events, including opportunities to meet the artists, view films and more, be sure to visit the Ely Renaissance Society's website HERE.
HOURS AND ADMISSION
The Ely Art Bank is open Fridays and Saturdays from 10:00 AM to 4:00 PM, and by appointment. For group tours, please dial the Ely Visitors Center at (775) 289-3720. Admission to the Ely Art Bank is free!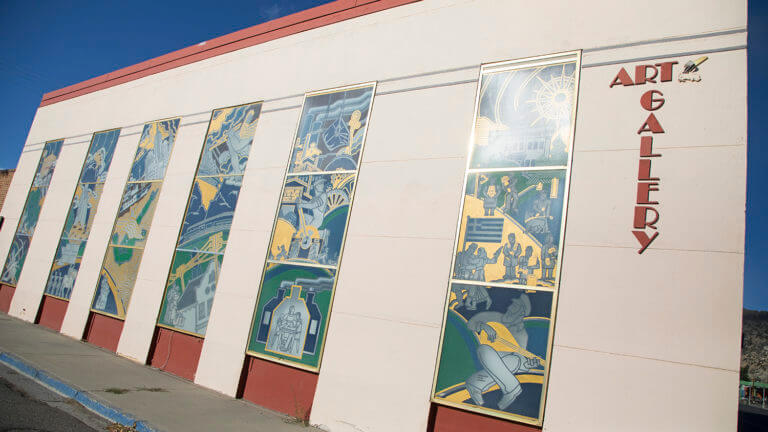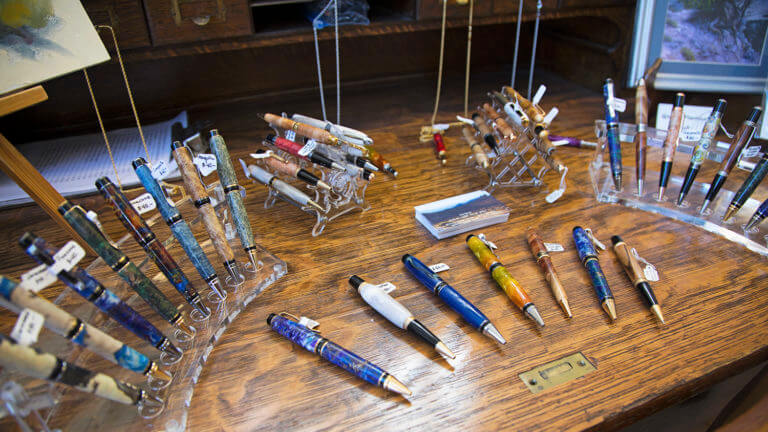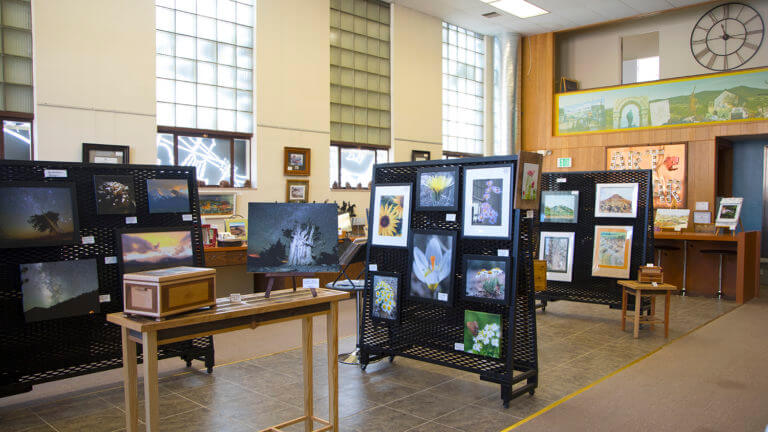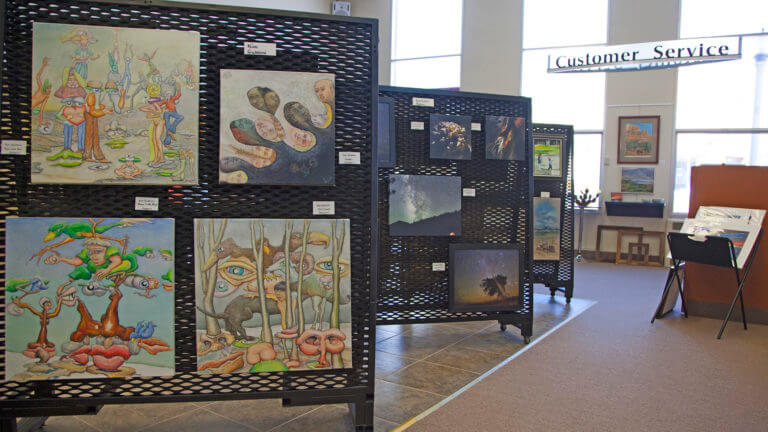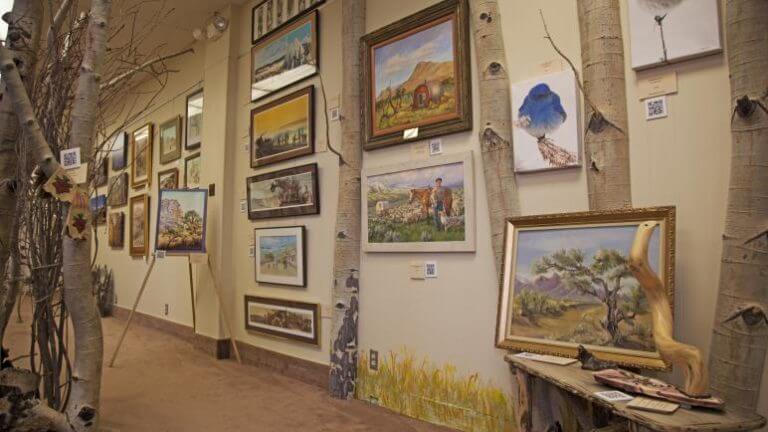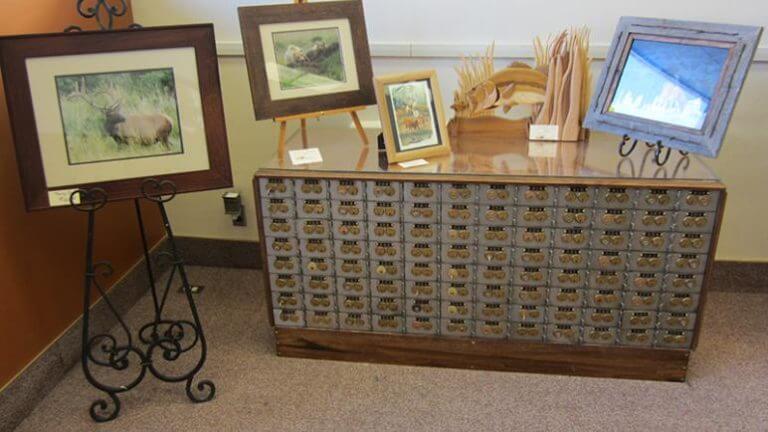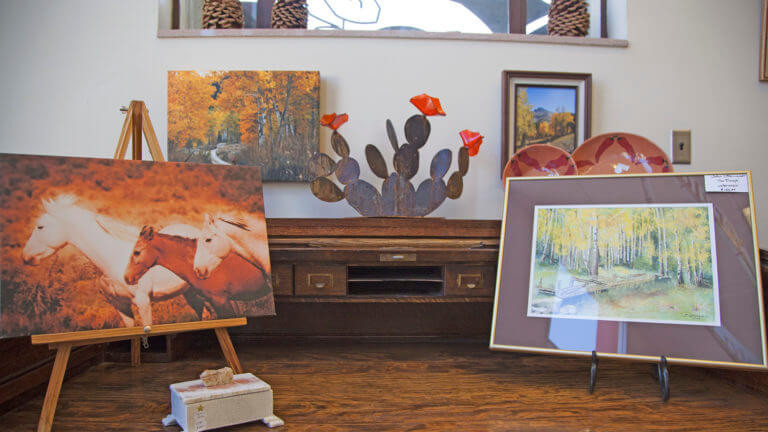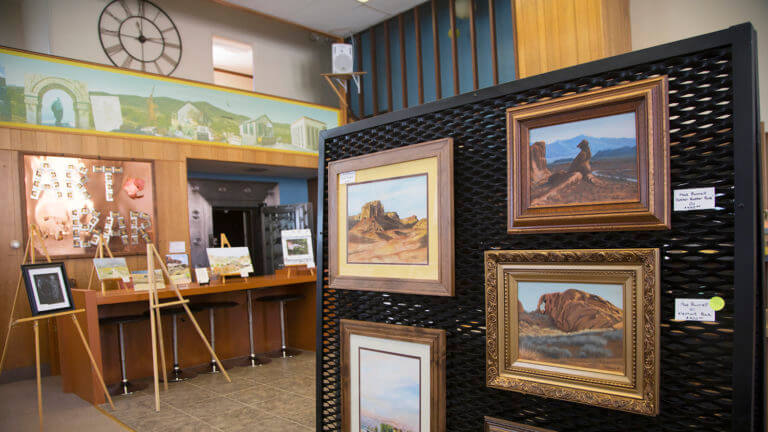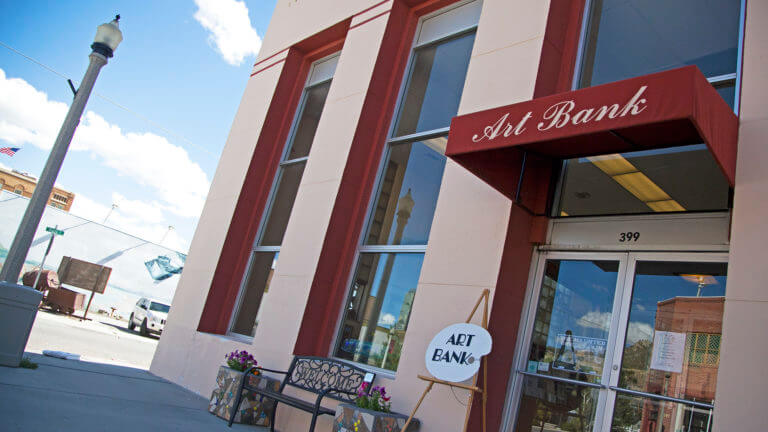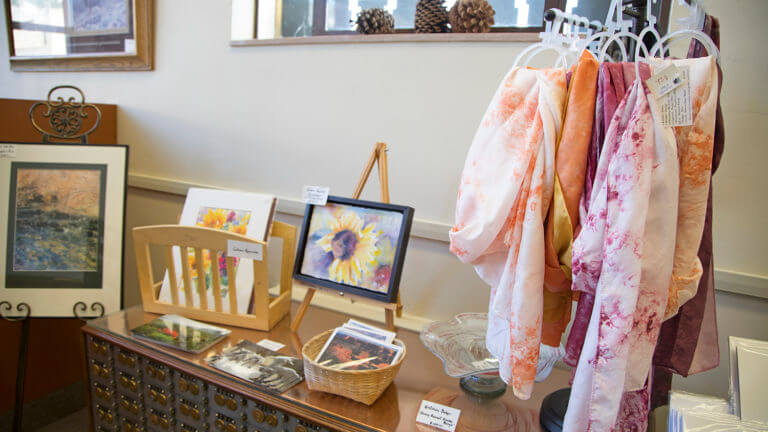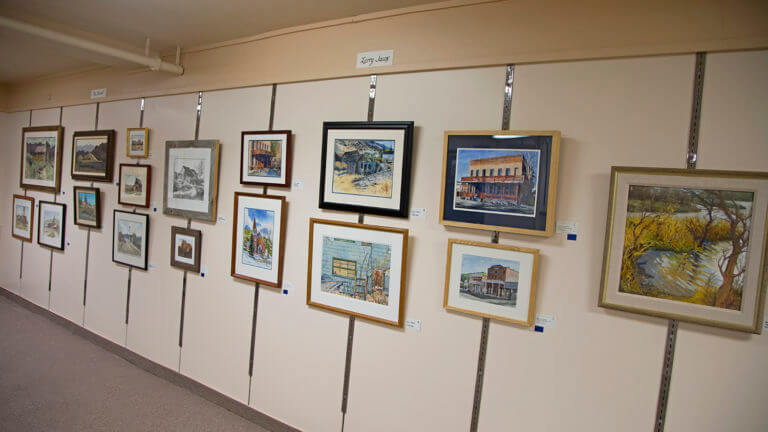 This Location: