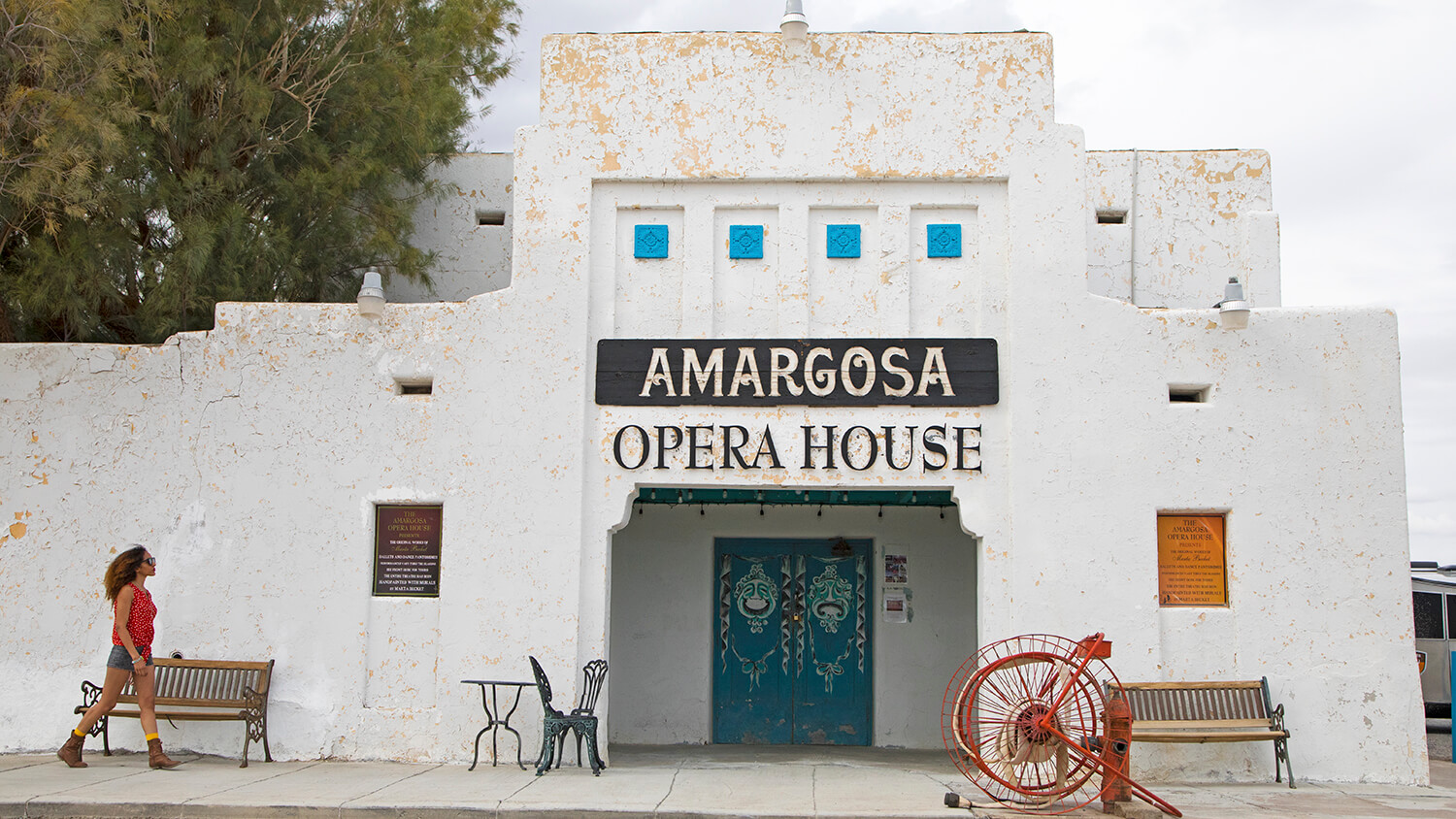 A Broadway dancer breaks down in the desert, converts an pioneer old stage stop into an Opera House and proceeds to paint her audience around her. Is there a better qualifier of Weird Nevada? The Amargosa Opera House can be found just over the Nevada-California border at Death Valley Junction, but hey. Only a stones throw away from the Nevada state line, we're going to go ahead and claim this one as an honorary #WeirdNevada.
In the heart of Amargosa Valley, this Spanish Colonial Revival architectural style building was first established in 1923, and built to support a company town staffing the Pacific Coast Borax Company in nearby Death Valley. When it first opened, this u-shaped layout hosted company offices, a hotel and social room, lobby area, store, and dormitory designed to accommodate 23 Pacific Coast Borax miners. The northeast end of the building was used as a common area, to host community dances, church services, and even movies. That is, until Marta Becket came into the picture.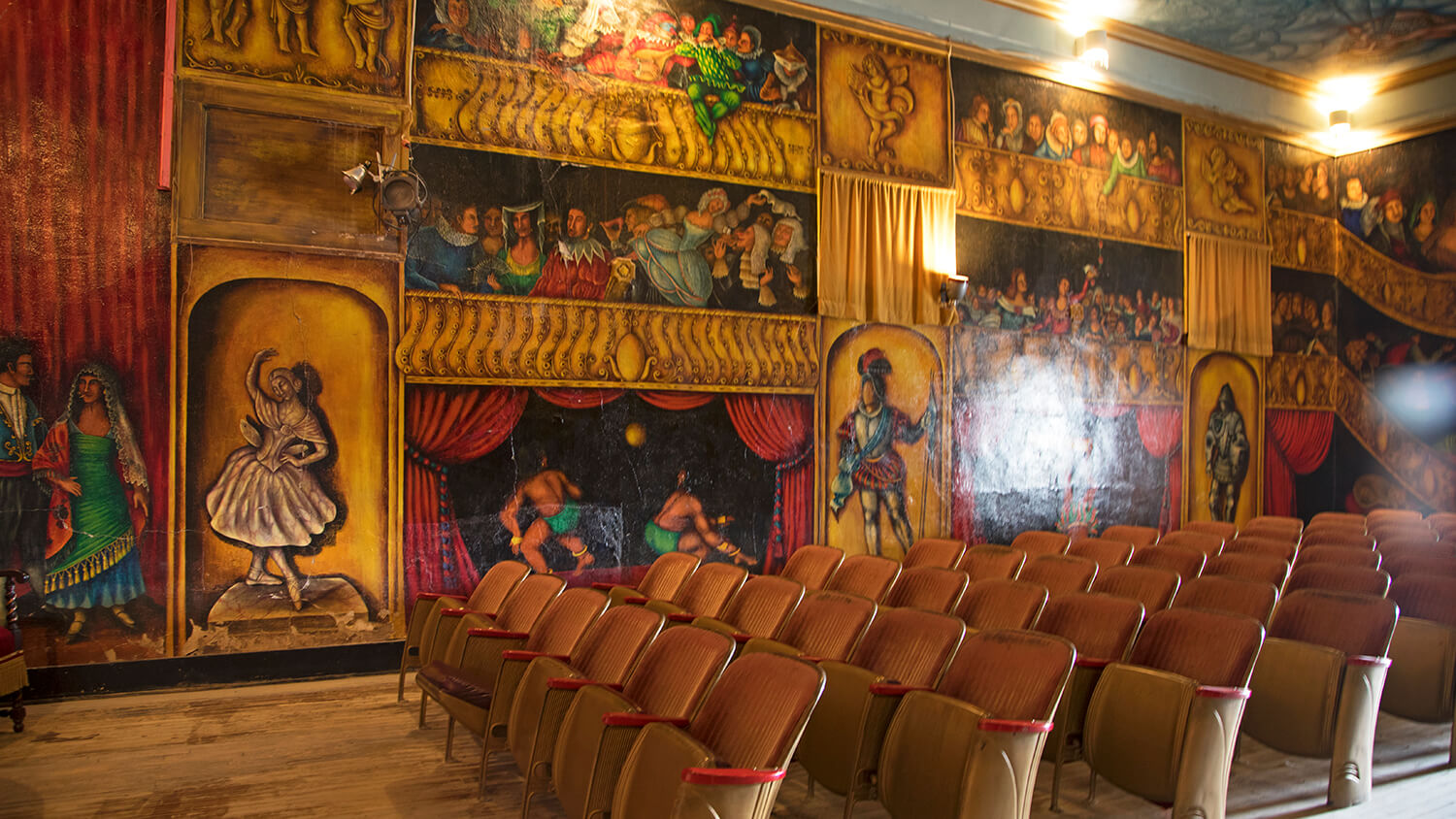 Story goes, her vehicle broke down at this legendary junction in the 1960s, and she fell in love with the place so much she settled in for good. Peering through the keyhole into a then-defunct social hall her vision started to take shape. She would go on to spend the next few years fixing the place up, creating sets and a stage… and painting her audience on the walls and ceiling. She continued living here, and performing for her "audience" until falling on National Geographic's radar in 1970, whose coverage would really put her, and her Opera House, on the map. From there, Life covered her story too, and together, these publications recruited real audiences from all over the world. From here, she would go on to perform for more than four decades at the Amargosa Opera House weekly, until her final show in February of 2012.
VISITING THE AMARGOSA OPERA HOUSE TODAY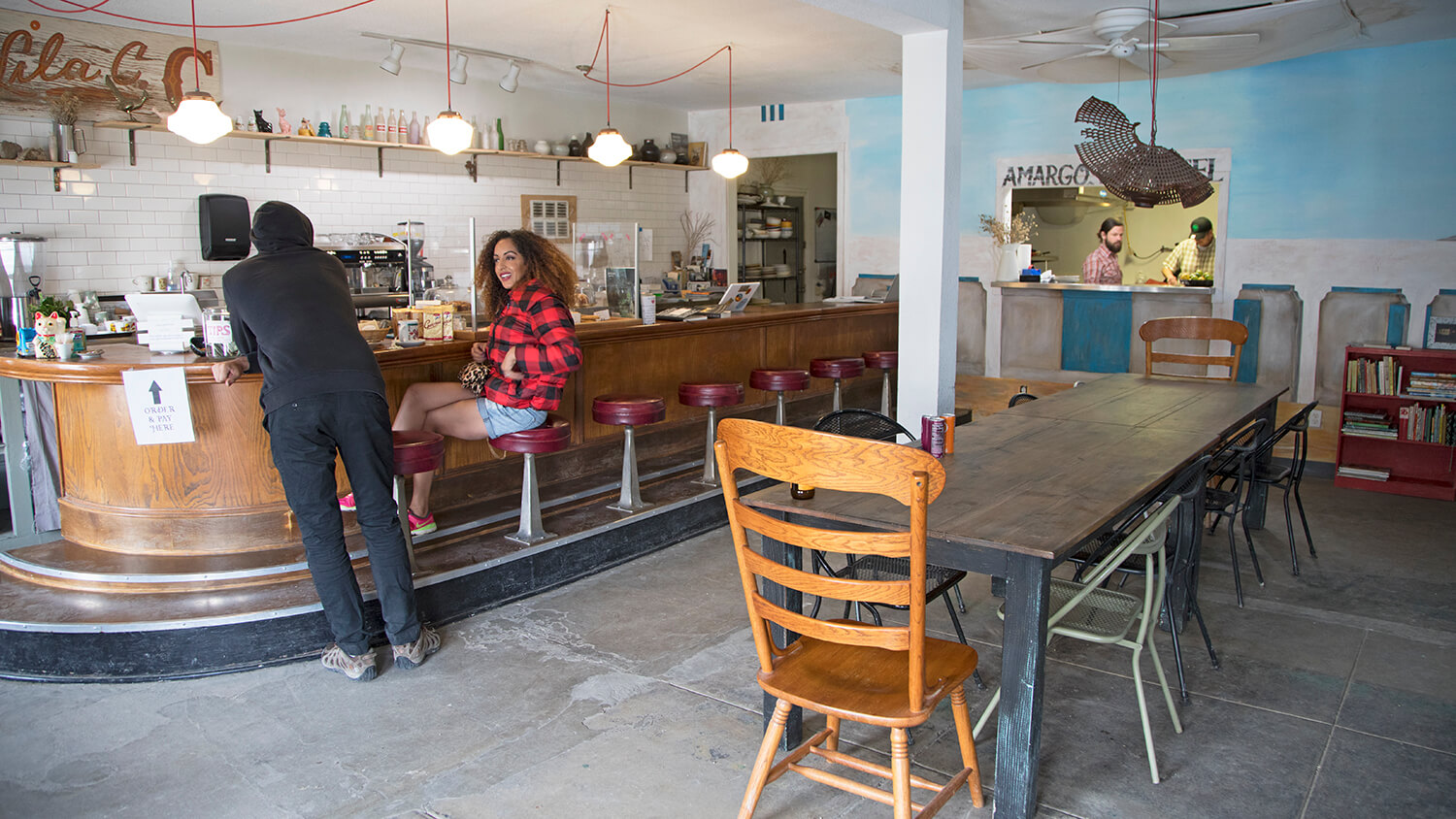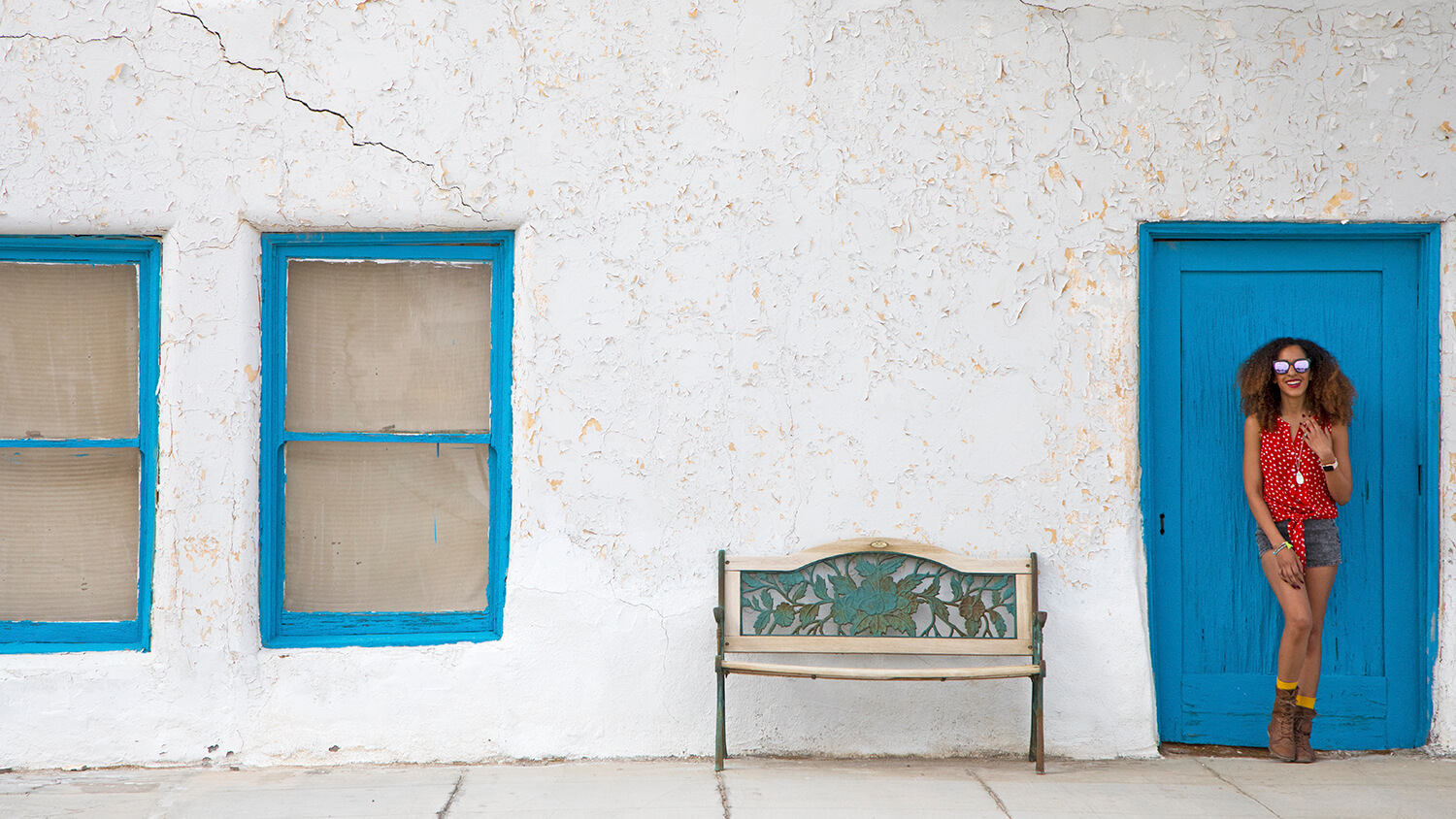 Hard to believe such a longstanding an impactful history was happening so recently here, right? Marta passed away at the age of 92 in 2017, and though she's no longer with us, her legacy lives on at the Amargosa Opera House. Listed on the National Register of Historic Places, plan on checking out the Amargosa Cafe for breakfast and lunch, tour this storied Opera House, or even plan an overnight stay in hotel. Though Marta was the only person who graced the stage for decades, the Opera House is now a live music venue for traveling musicians. Keep an eye out for special events, which are typically posted in the Cafe.
TOURS & ADMISSION
Tours of the Amargosa Opera House are offered daily, for $5.00 admission per person. The tours typically run at 9:00 AM, 11:00 AM, 1:00 PM and 5:00 PM, but for the most up to date schedule of tours and special events, please call the Amargosa Opera House directly at (760) 852-4441.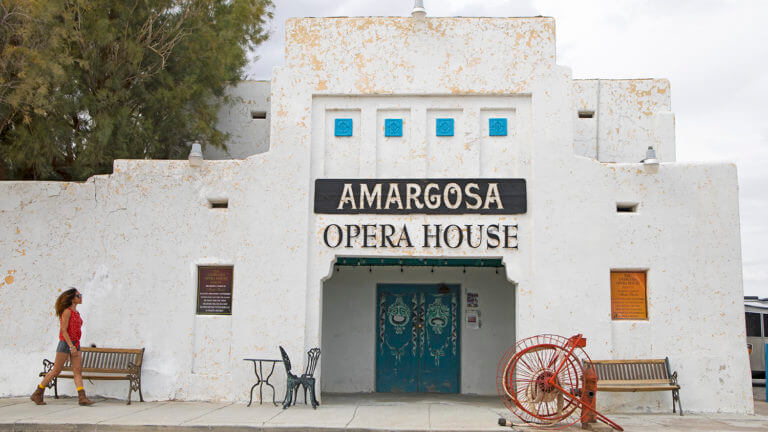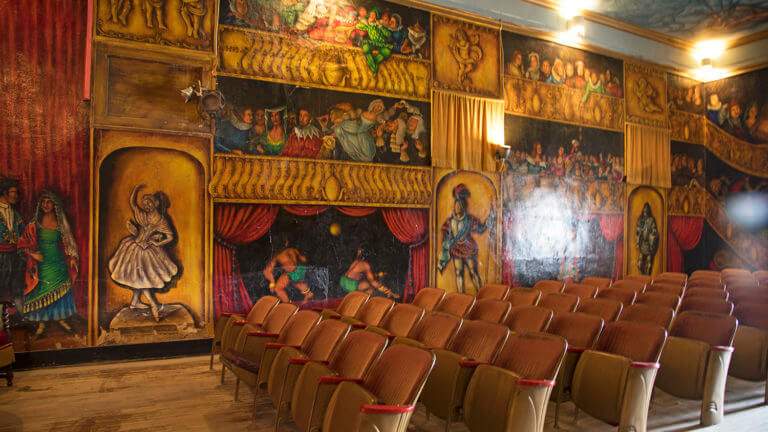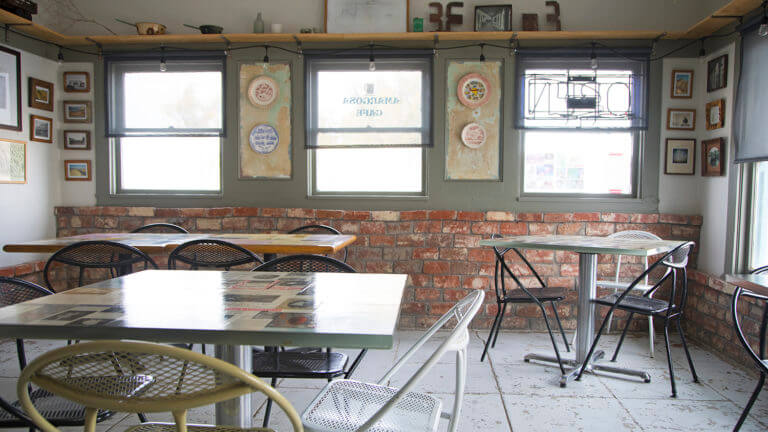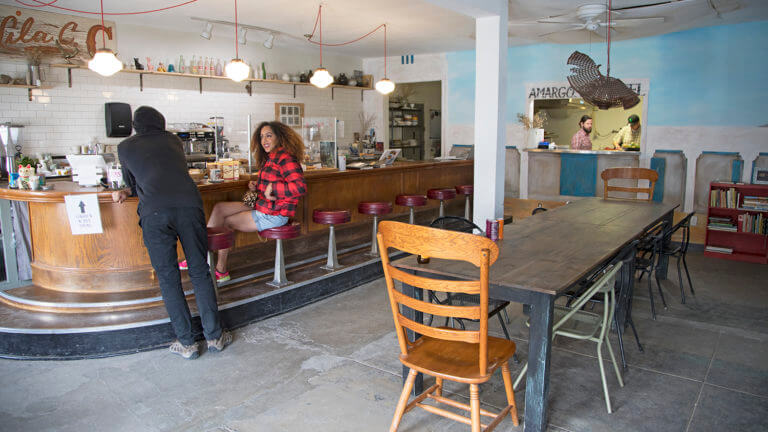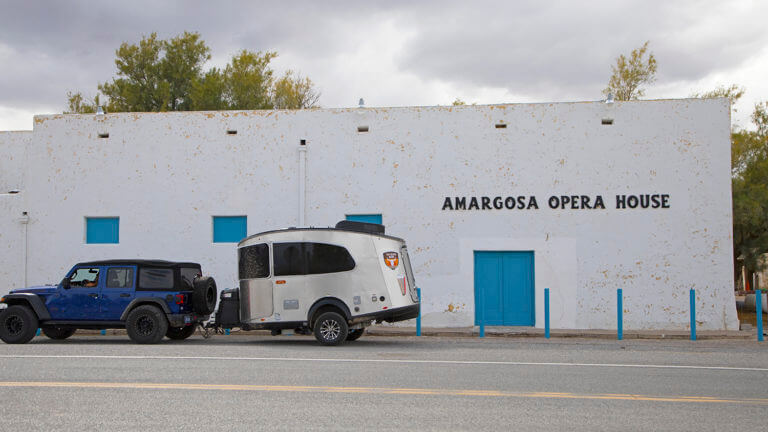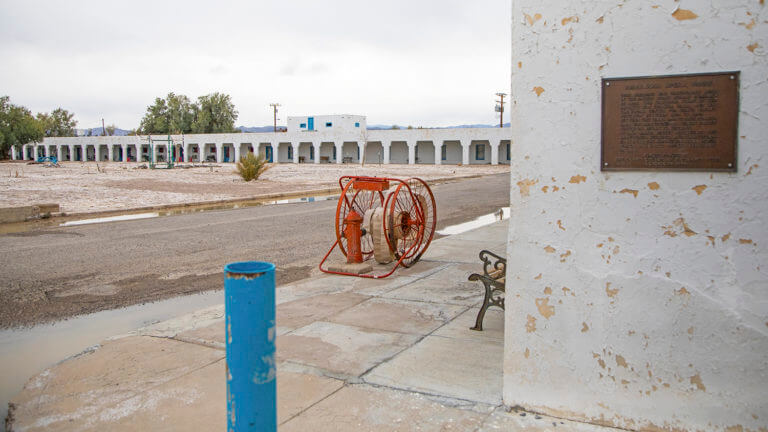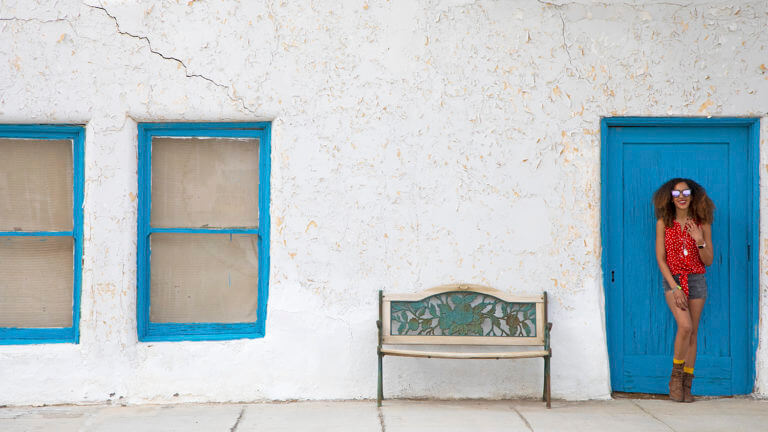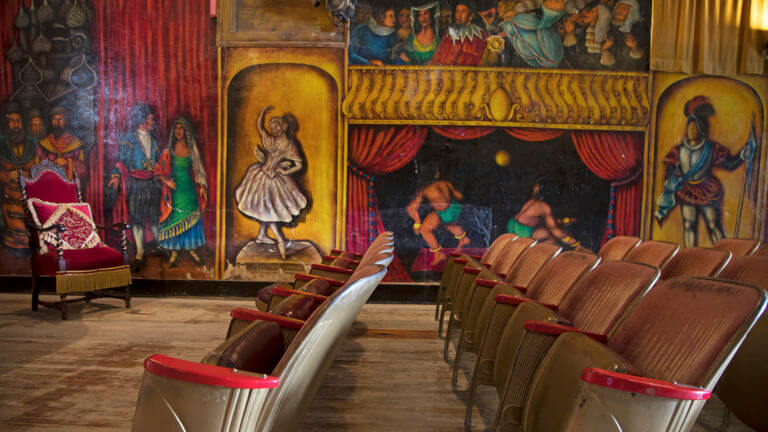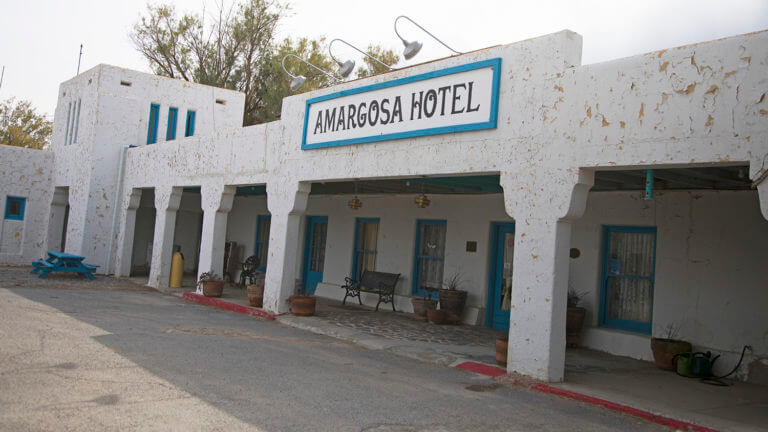 This Location: