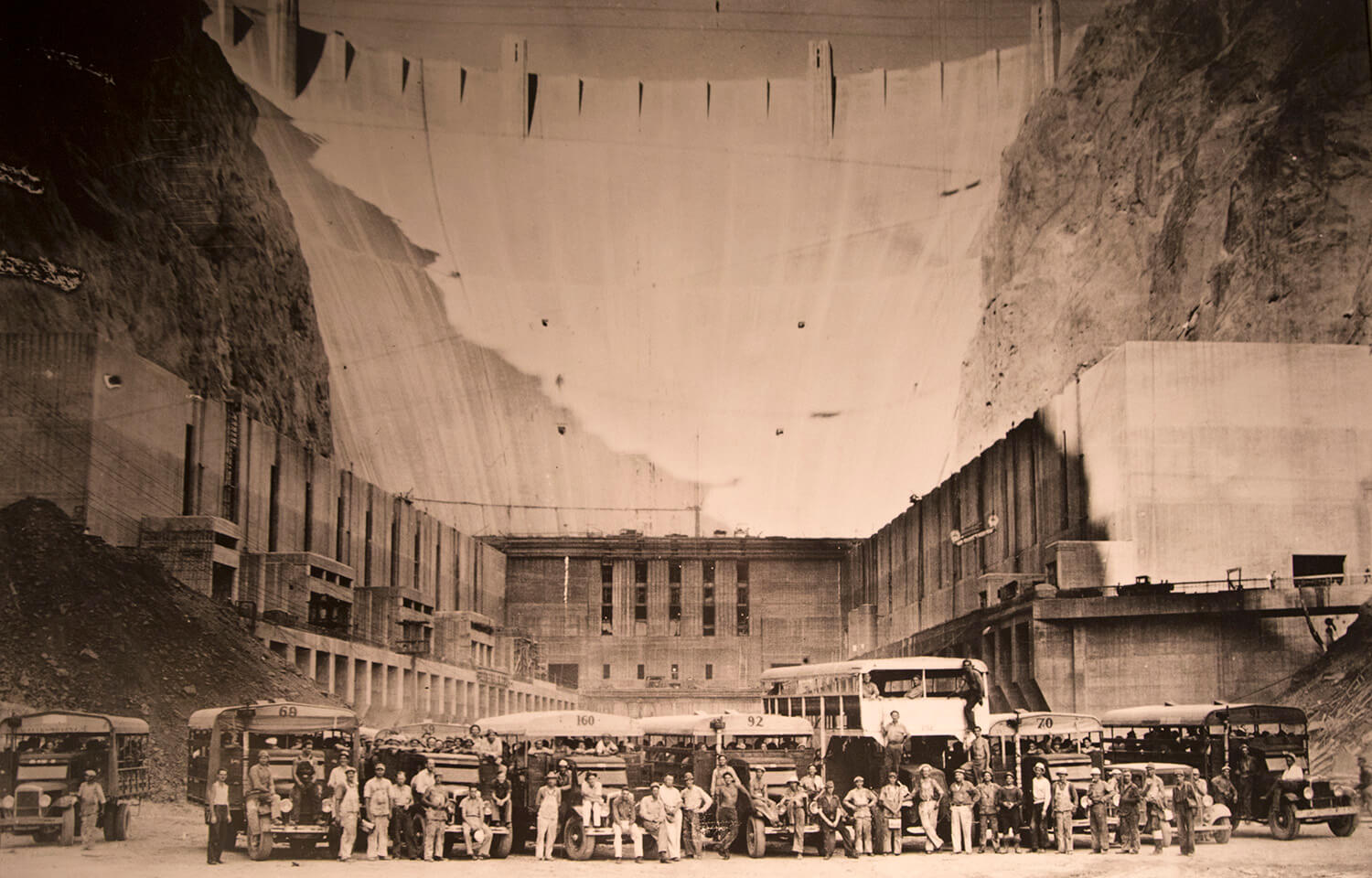 Hitting Hoover? Boulder Move: Grab Onto Concrete History in the Town That Built It
Of all the places where you could grab onto your American Dream, you go and get yourself settled in the heart of the Mojave Desert working 120 degree days for five years straight? We might be thinking something's wrong with your "picker"! But coming here, no matter the conditions, locked in guaranteed work during a time when work in the United States was scarce. America was on the heels of the Great Depression and men were game to work through any conditions, so long as it meant bringing home that bacon. If you can believe it, Hoover Dam was the very thing that transformed Vegas from its modest railroad depot beginnings to the mega-resort metropolis we all know and love to get wild in today. Just think—where would we be without all those Elvis photo ops, quick and dirty marriage ceremonies, and Fear and Loathing-inspired Strip shenanigans? Not any world we want to live in, and baby, we've got Hoover Dam to thank for that one.
A trip to Hoover Dam is one that any Nevada adventurer has gotta tick off the list—be sure to embrace the entire Neon to Nature road trip that skirts it while you're at it. Because a trip through Historic Boulder City couldn't be more satisfyingly different than a visit to Vegas, especially when it means overnighting in a living piece of history built to accommodate the rich and famous drawn to the Dam in the 1930s. OH! And did we mention one of the best damn museums in Boulder City just so happens to be part of the whole experience? Yep, it really IS that good. Read on for 30 reasons to drop into this world away for a day at Boulder City's Historic District—this is one you ain't gonna wanna miss.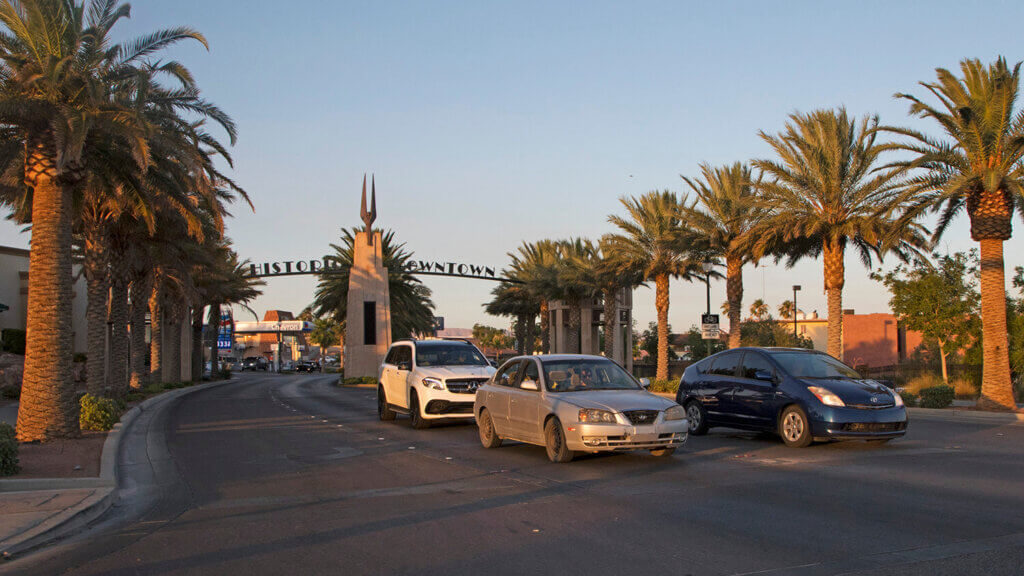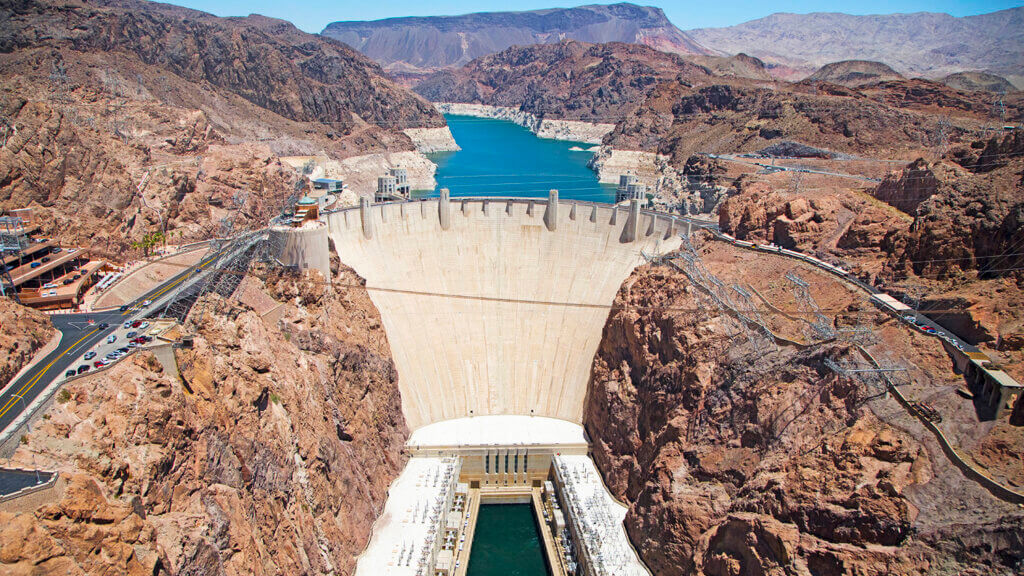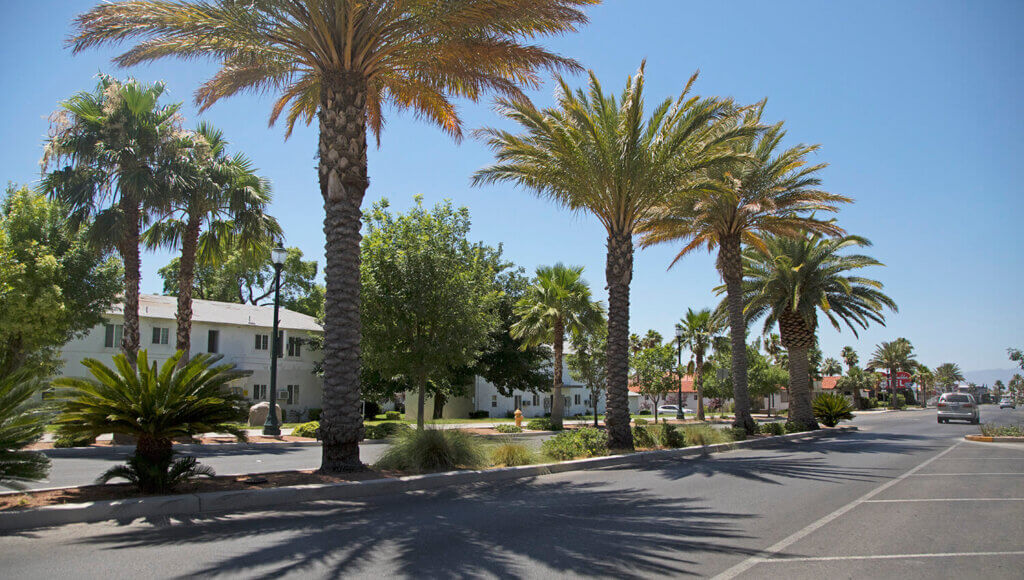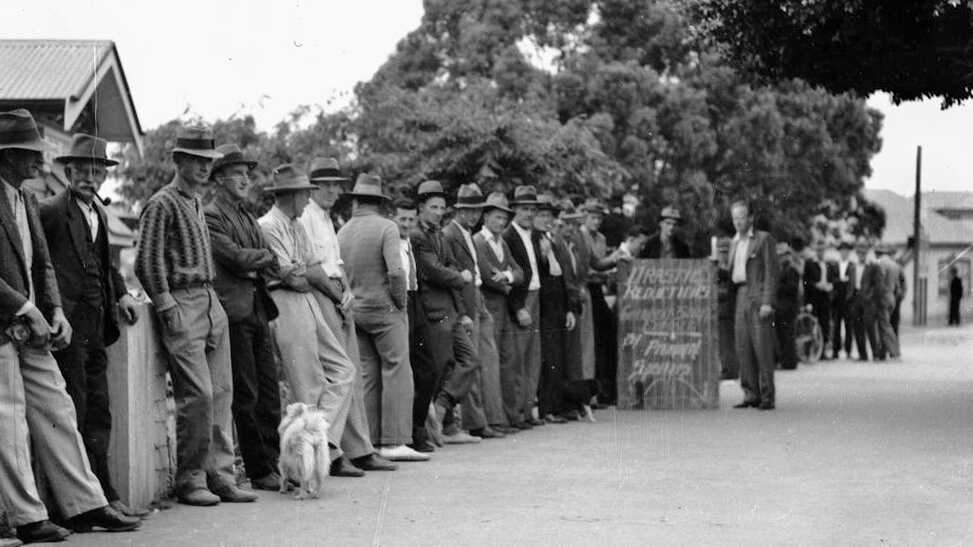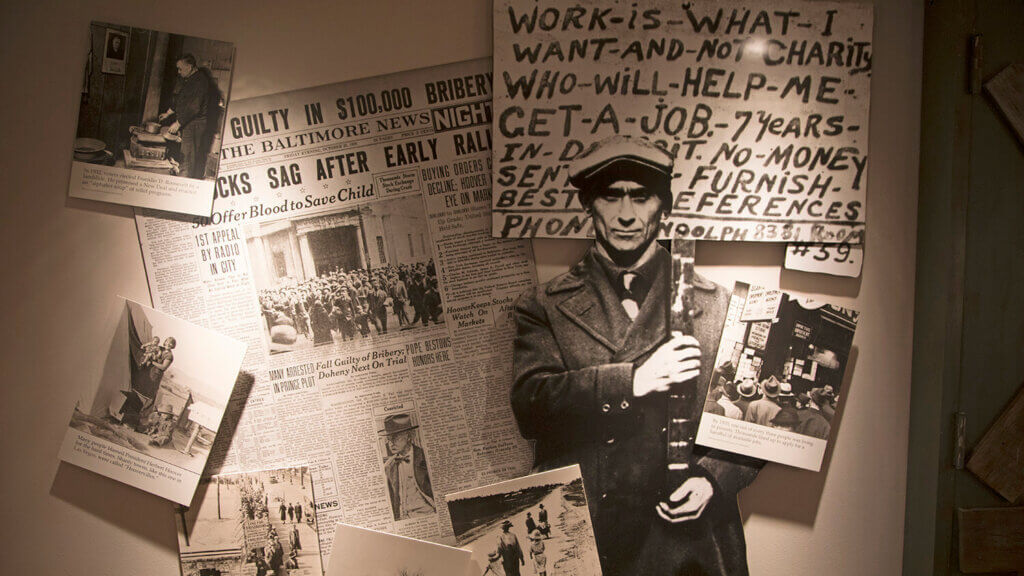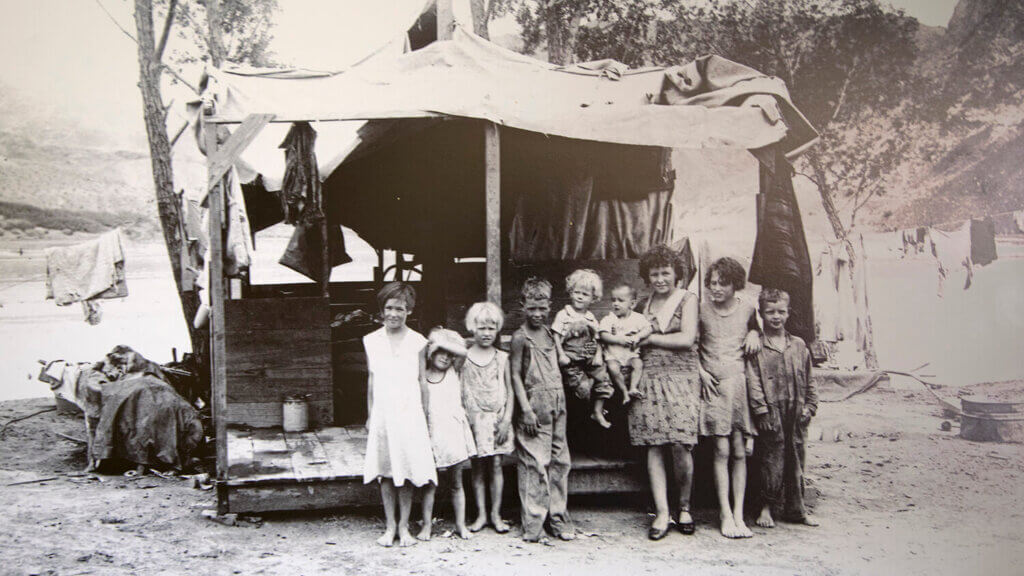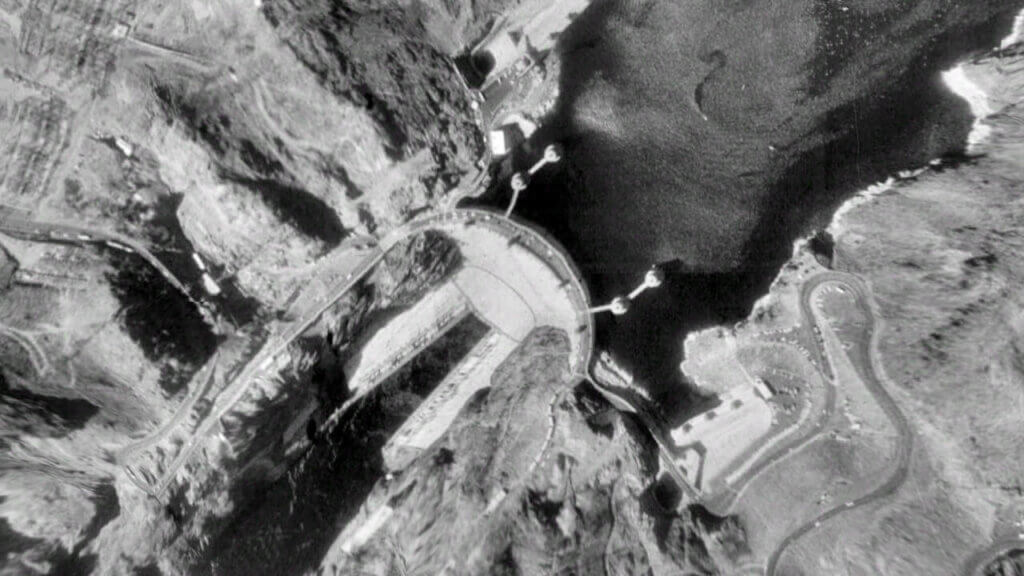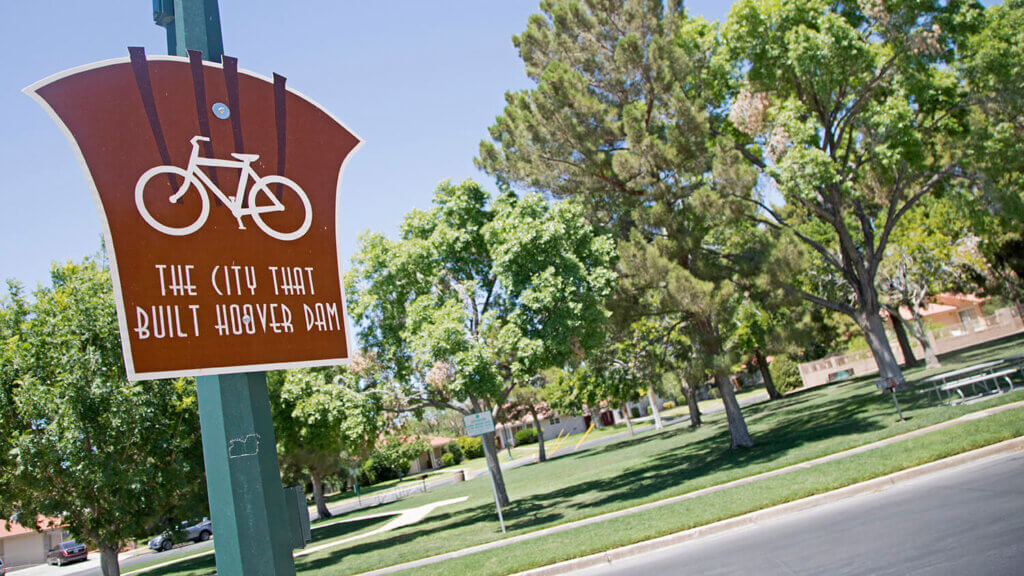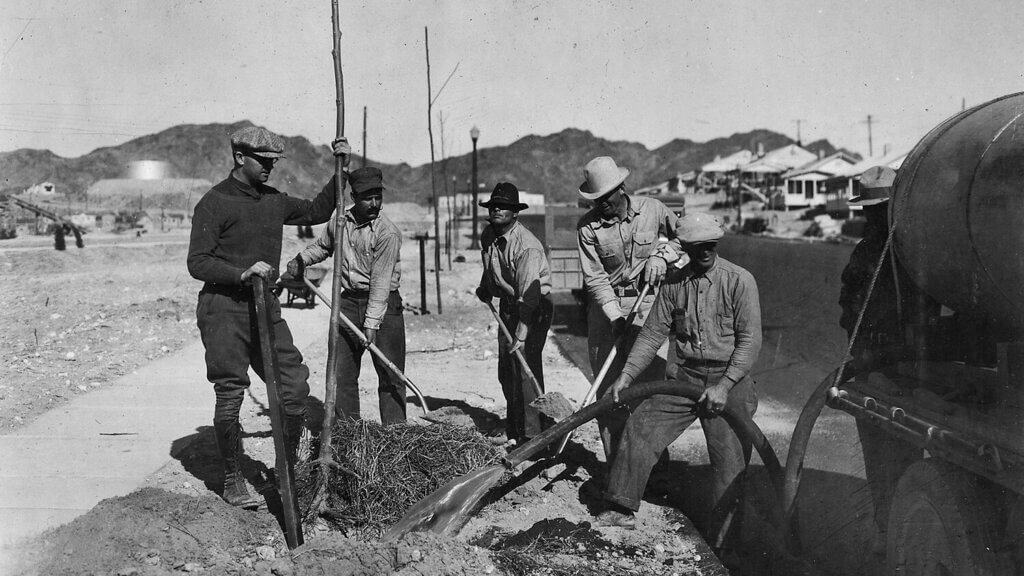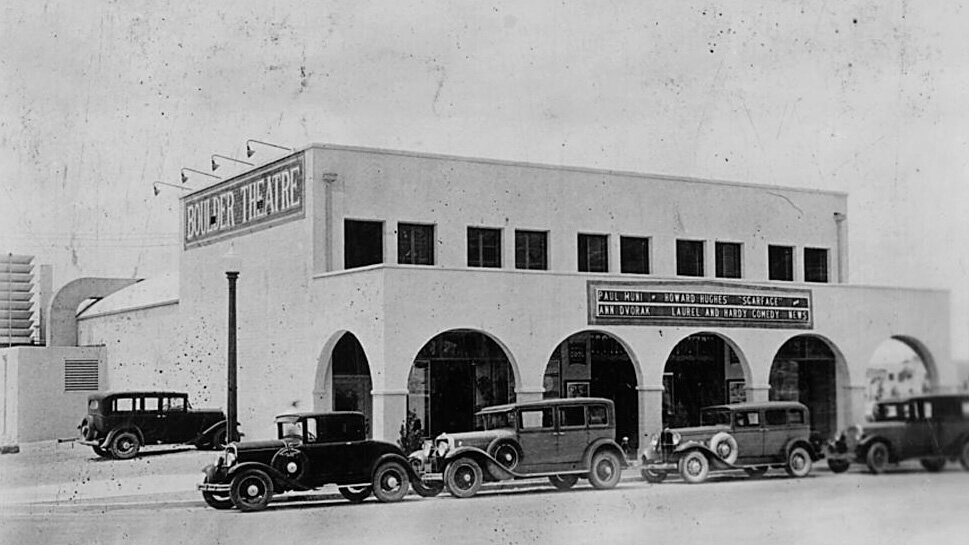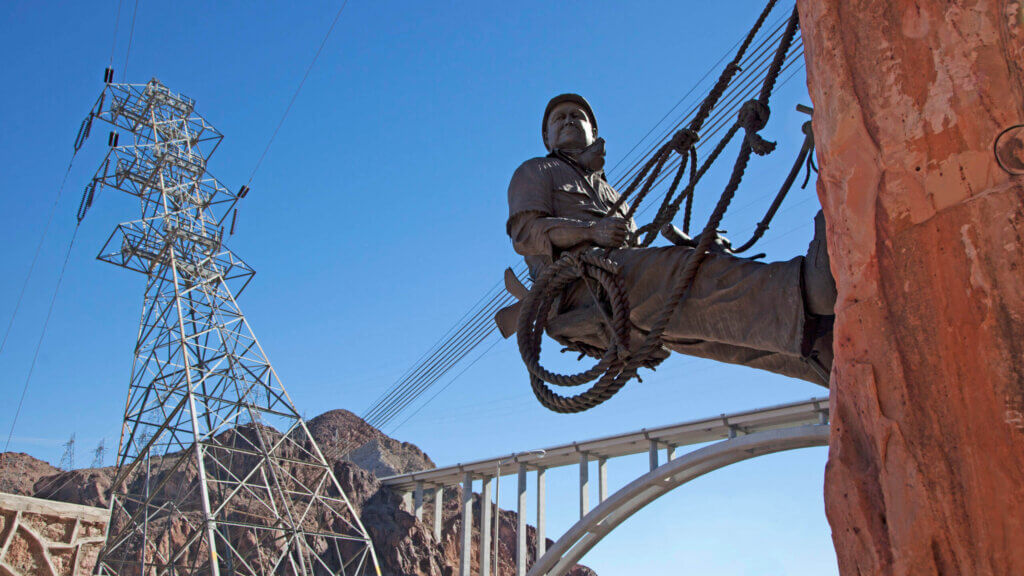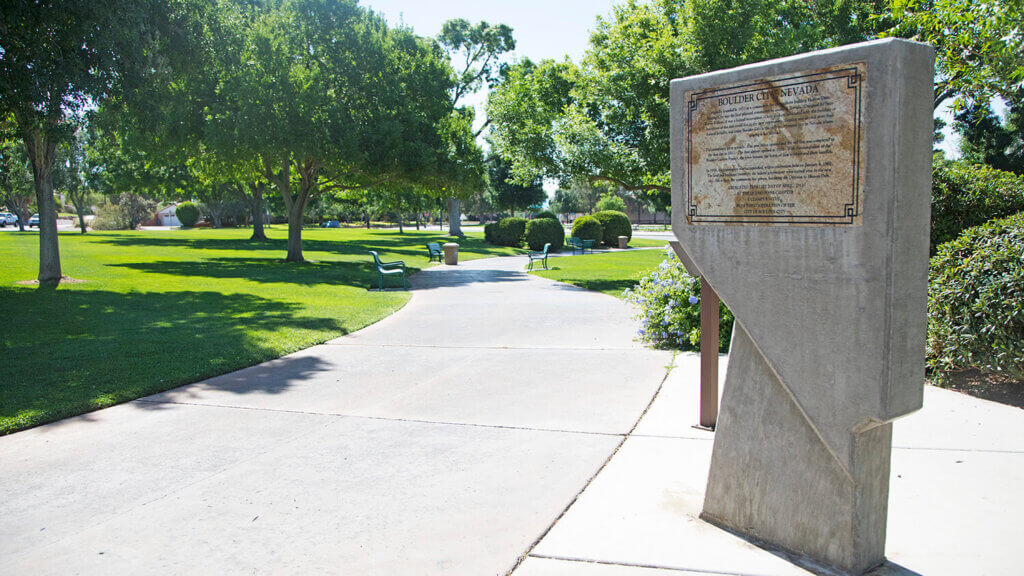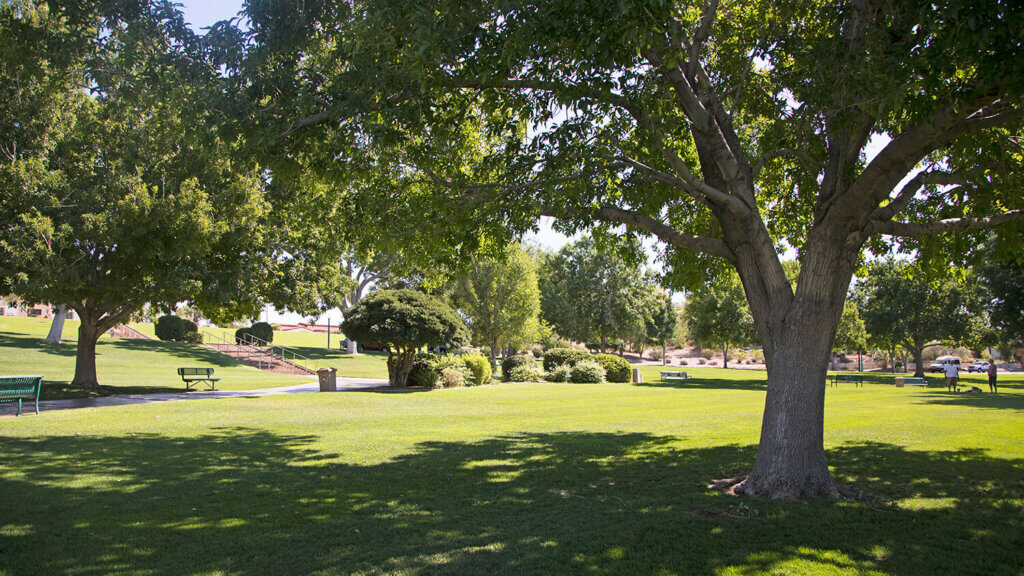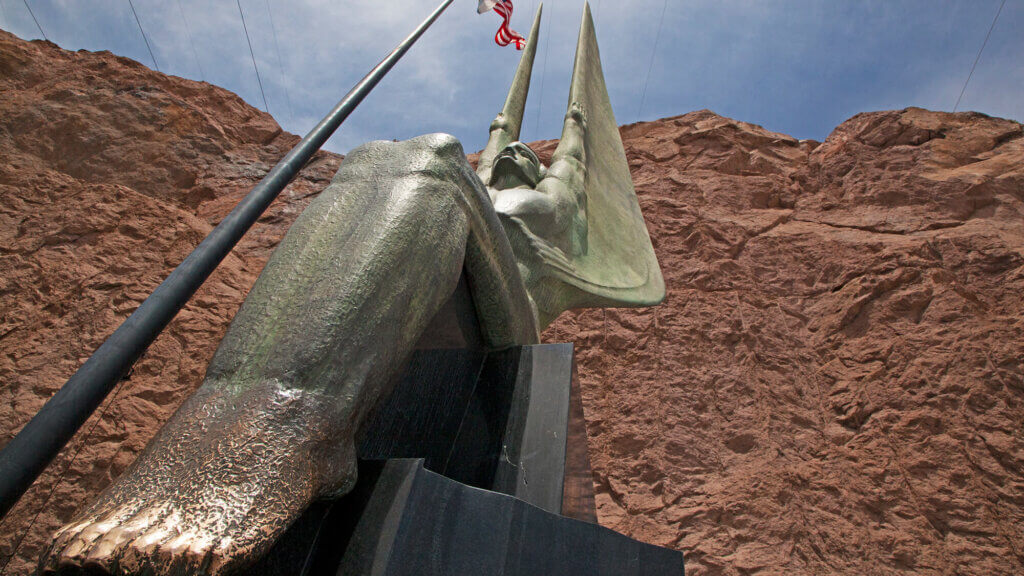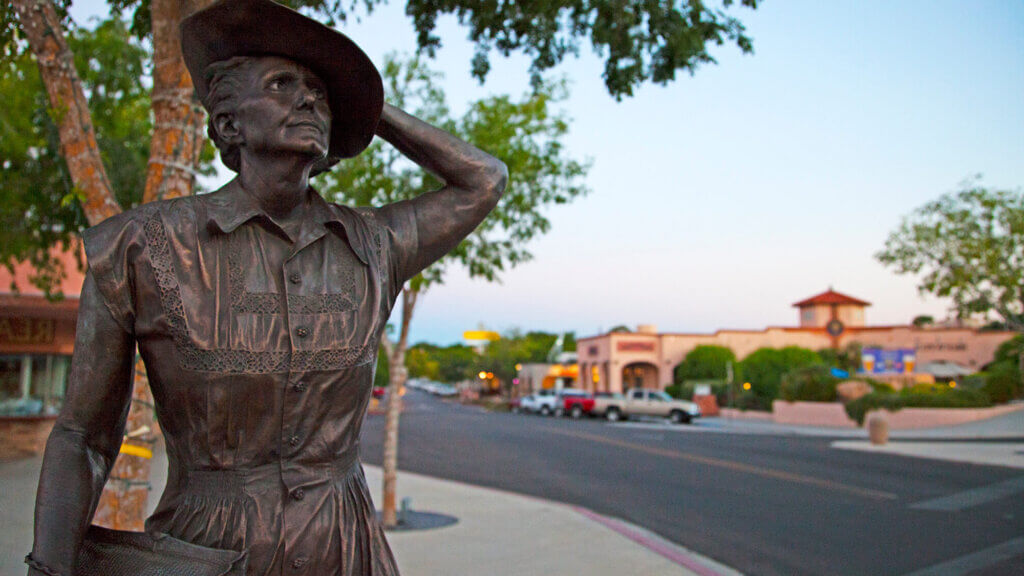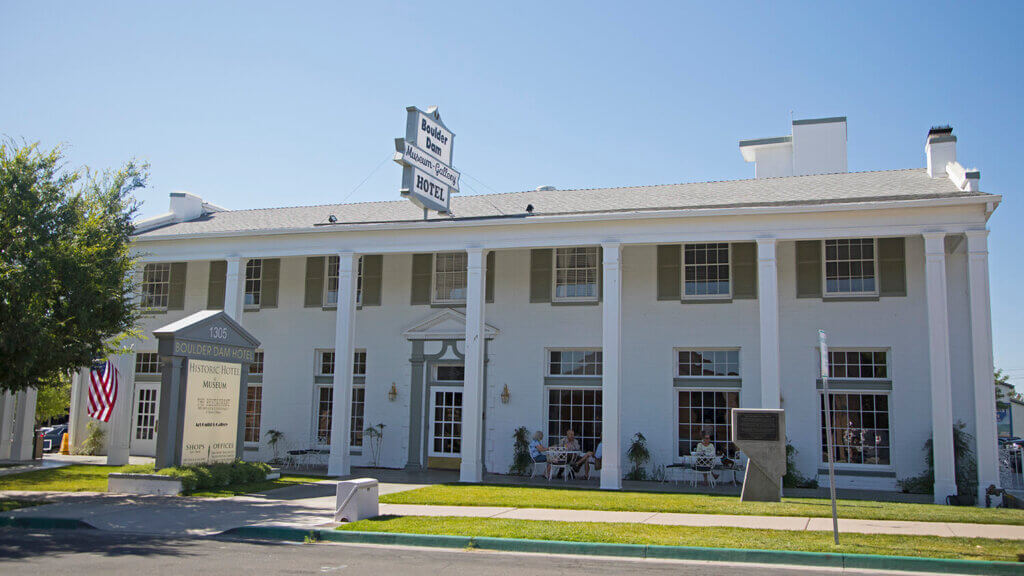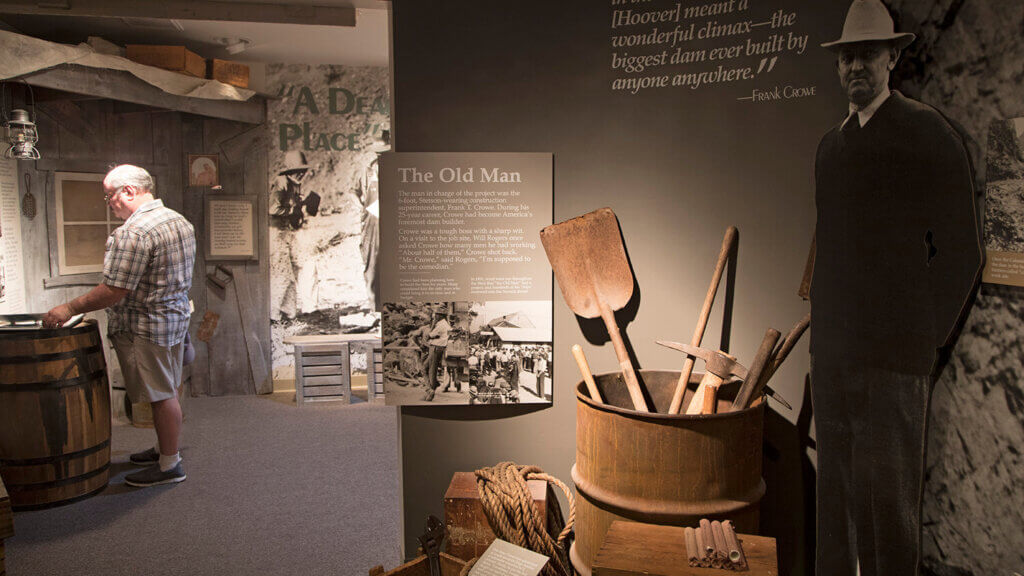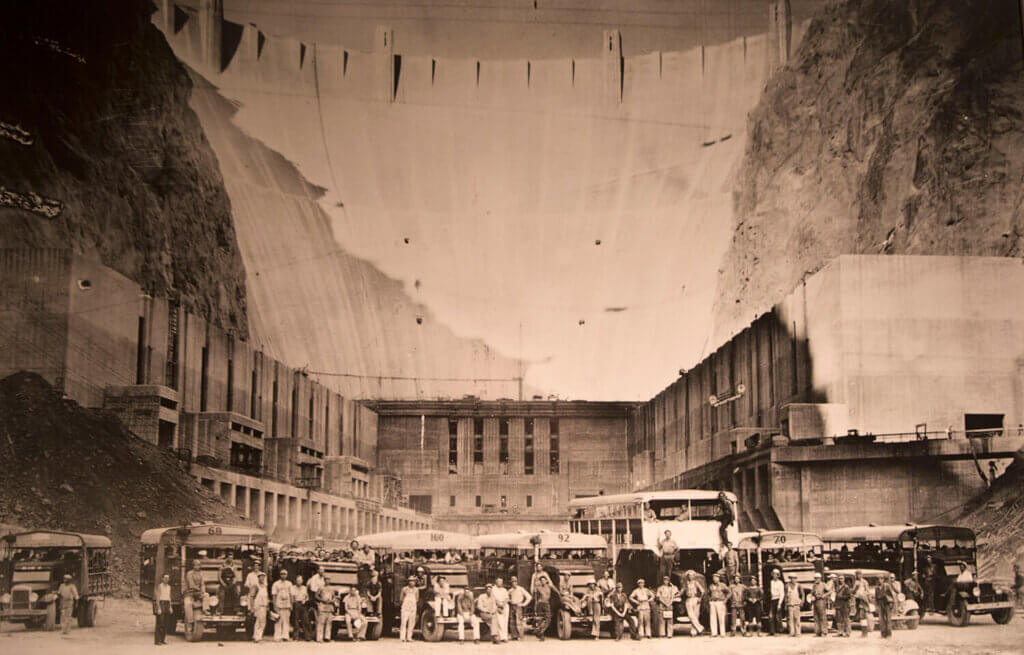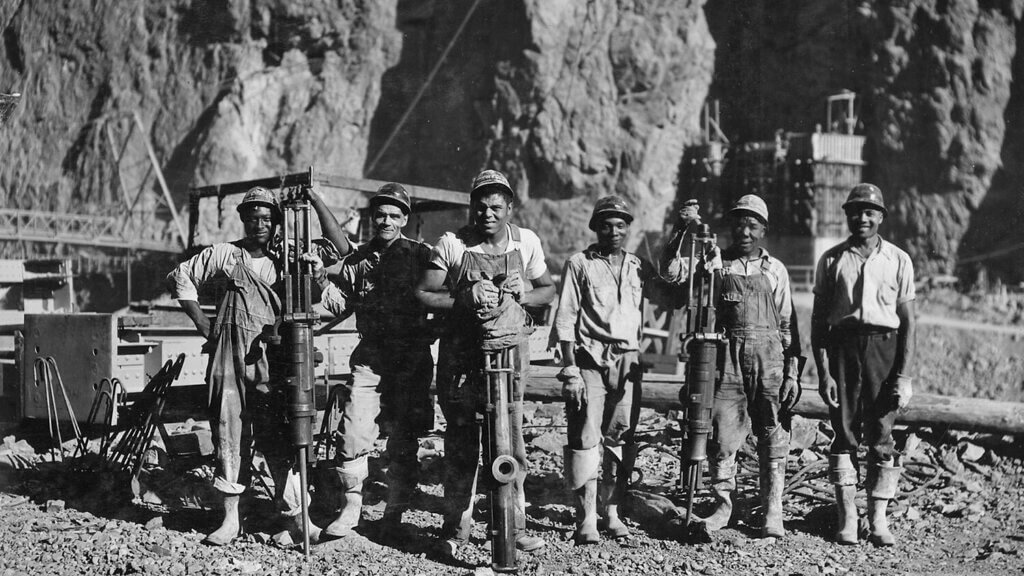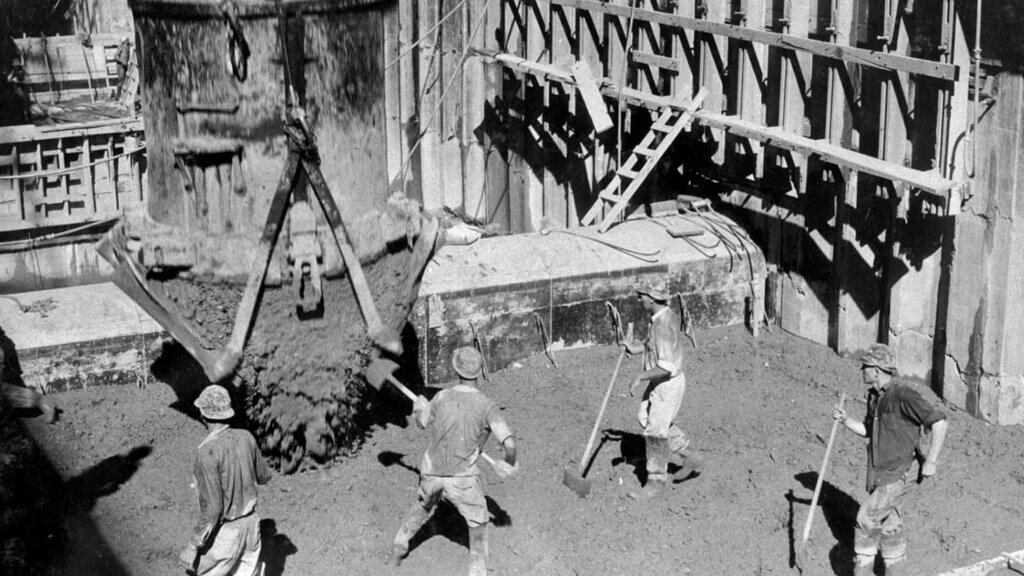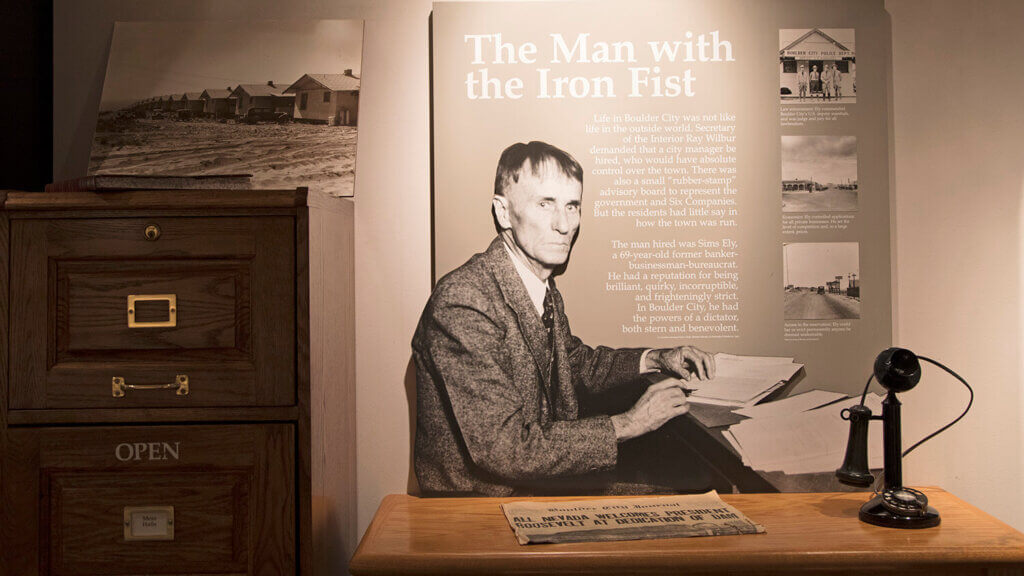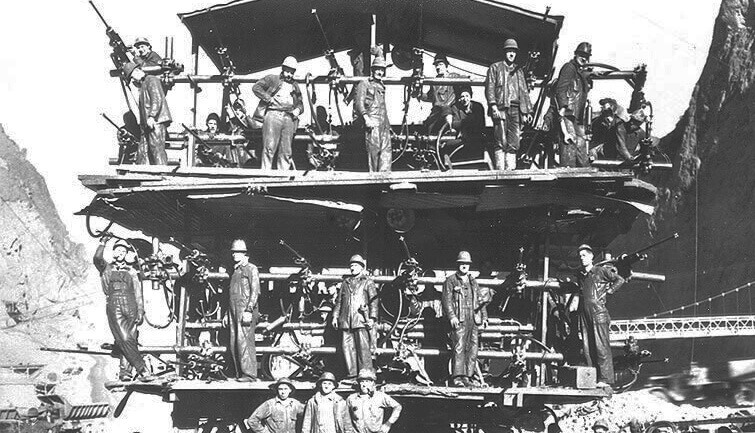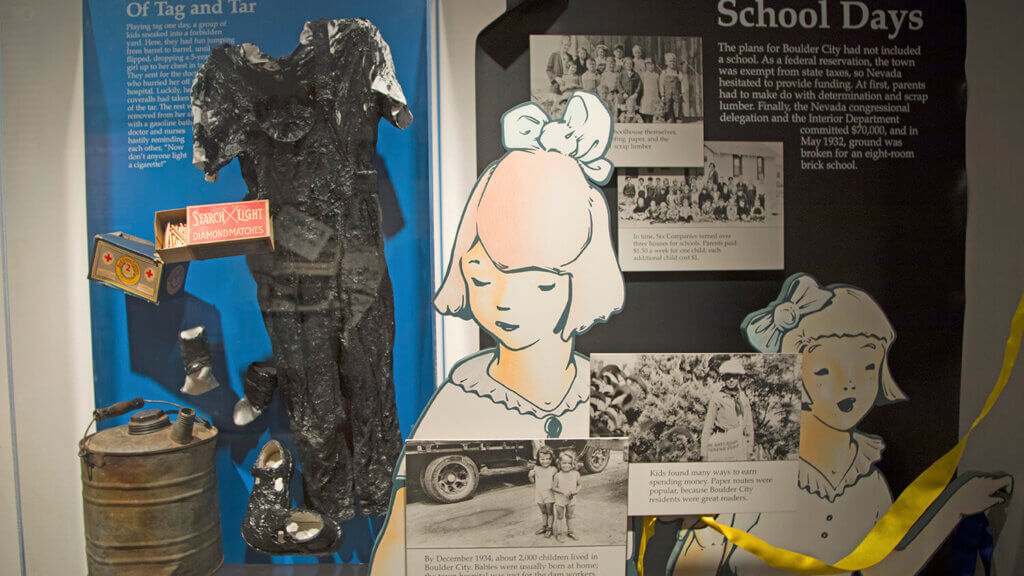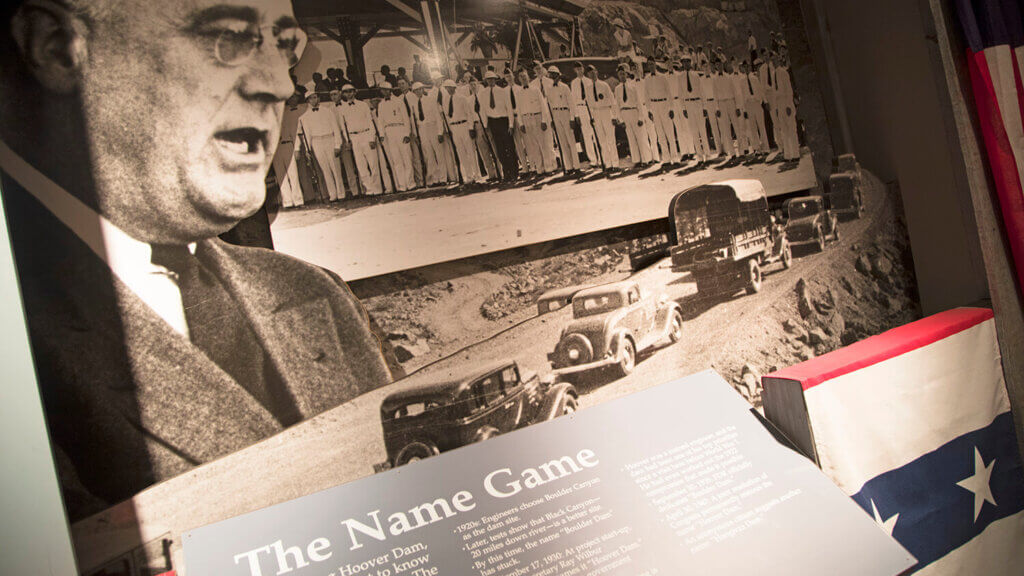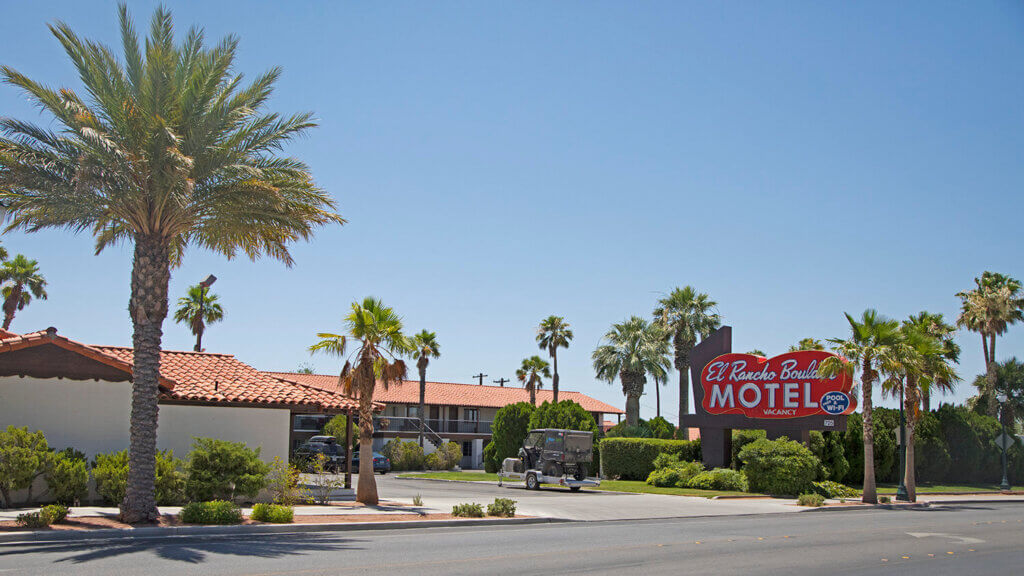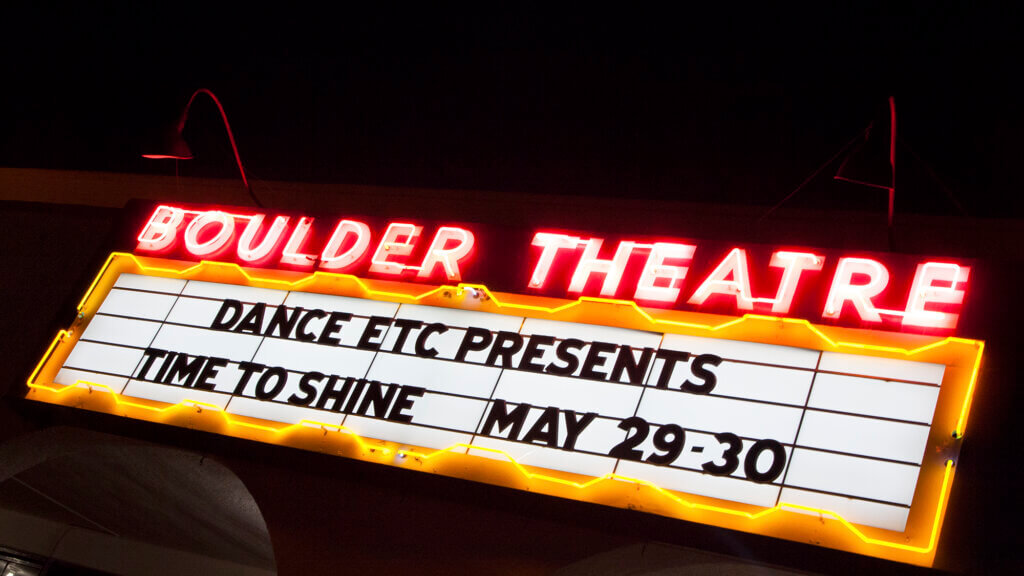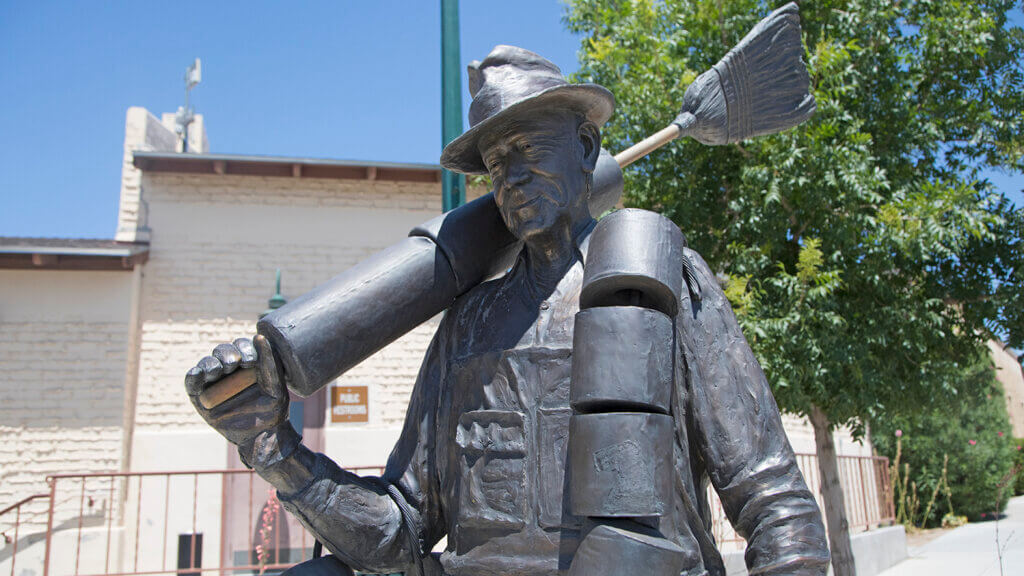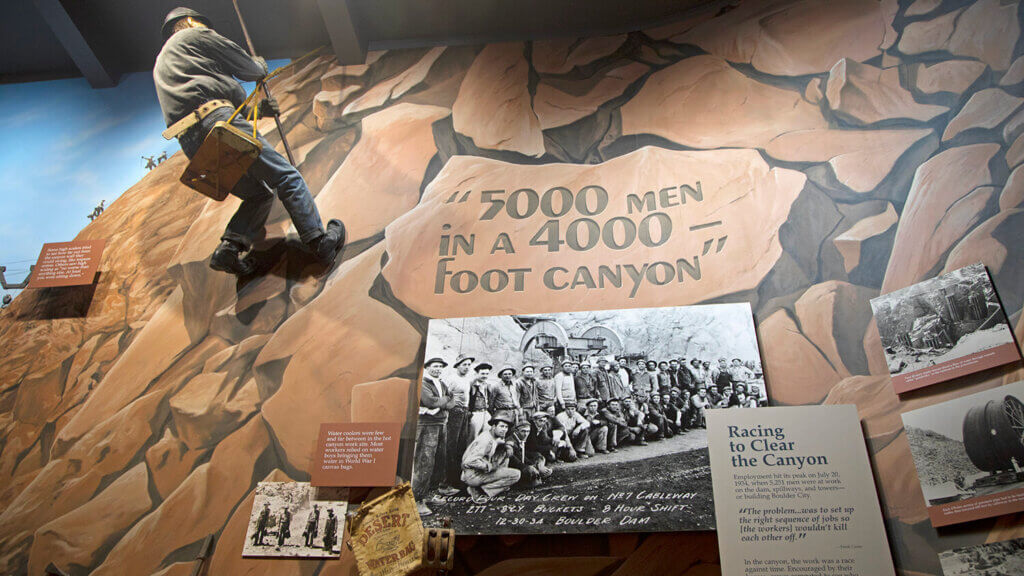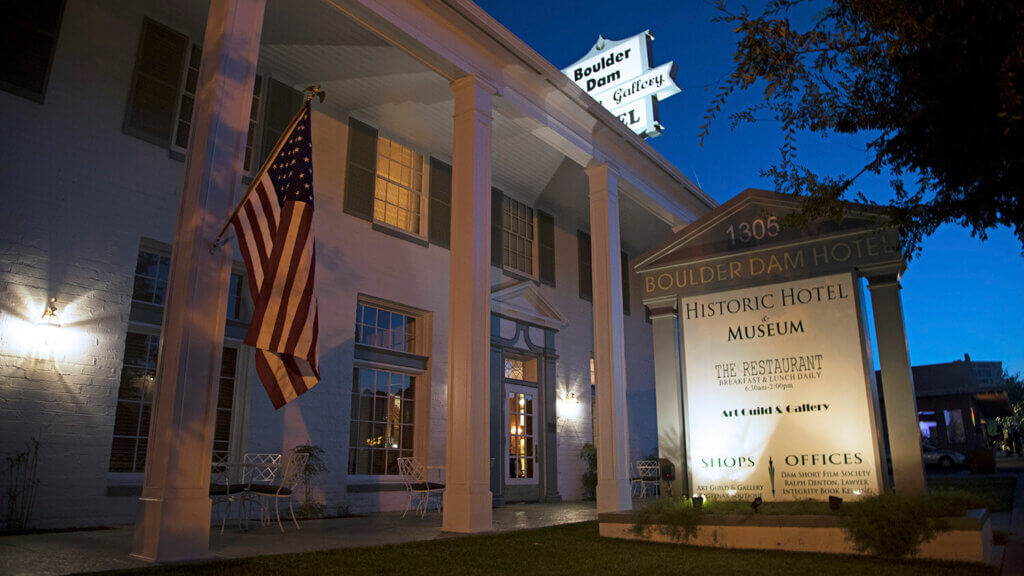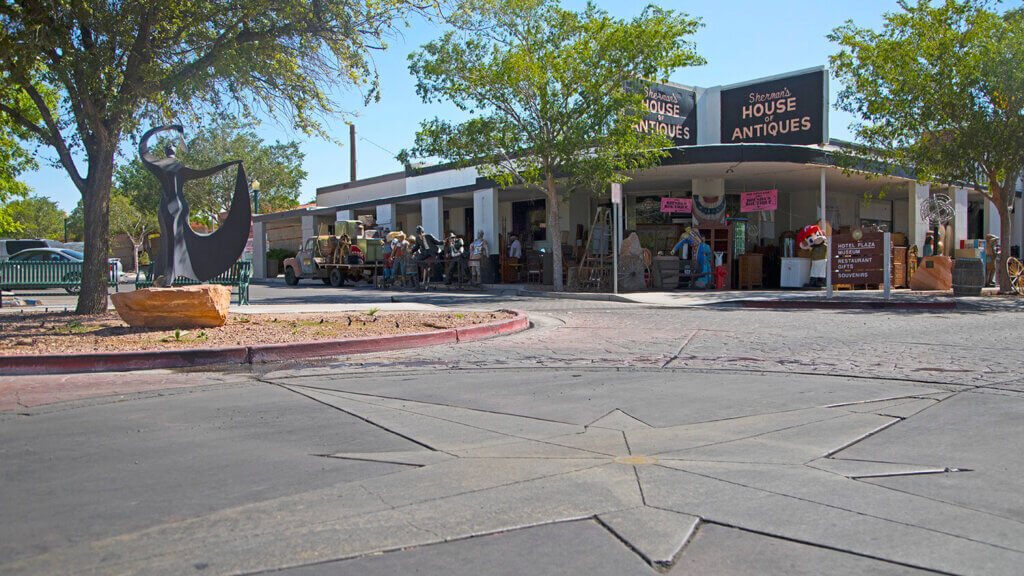 This frozen-in-time historic district is only 30 minutes from the Las Vegas Strip.
Though there are many historic districts all over Nevada sure to FOMO-fy your feeds, Boulder City is different.
It just so happens to be anchored by a modern marvel of the world…
Hoover Dam
… And a thoughtfully master planned to house the thousands of workers building mighty Hoover Dam, which is just around the corner.
You see, this entire project went gangbusters after the Stock Market crashed and The Great Depression drove thousands of people west, in search of employment.
Rumors of a mega-enormo concrete arch-gravity dam were swirling, and men flocked to the Mojave in hopes of scoring a job.
Before the dam project got off the ground, families settled into the banks of the Colorado River waiting for work, forming a ramshackle community called Ragtown.
But then! Hoover Dam (or what was first called Boulder Dam) became official with construction underway by 1931.
Ragtown, and other makeshift settlements in the scorching Mojave simply wouldn't do another day… especially since workers were now earning regular paychecks.
Project planners needed a real-deal city that could serve the thousands of folks (and their families!) building Hoover Dam.
Boulder City
And just like that, Boulder City was created!
Through carefully planned federal supervision, the town became created as a "model community" with a fully clean living environment.
Boulder City/Hoover Dam Museum
Gambling, and other businesses encouraging temptations, was completely forbidden.
Plus, who wanted to open a business in town were screened for character and financial viability.
The entire project—the Dam, and now this very thoughtfully developed community built to house the workers—represented optimism during an otherwise dismal time for Americans.
Planning Boulder City harnessed the talents of renowned architect Saco Rienk De Boer, and the community became known as "Nevada's Garden City".
It incorporated wondrous public spaces and lush green landscapes that were thoughtfully incorporated that are still very much part of the Boulder City experience today.
Boulder City/Hoover Dam Museum
… 'Cause a lawn in the desert? Still a modern-day anomaly.
Like the Dam, they had uncanny perception the entire area would draw eventually draw the masses once the economy re-stabilized.
The Dam had crazy-impressive Art Deco design elements, designed to stimulate the prospective visitor, like the Winged Figures of the Republic…
Hoover Dam
A grand hotel was built to welcome world dignitaries, and celebrities like Shirley Temple and Howard Hughes.
The hotel also welcomed those in search of a quickie Nevada divorce, and regular people interested in seeing Hoover Dam with their own two eyes.
Boulder Dam Hotel
This amazing historic hotel along with many other original Boulder City businesses, still beckons visitors to this day…
Swinging through this world-class museum is just the ticket to understanding this modern-engineering-marvel-of-the-world, and Boulder City's distinct importance to Nevada and beyond.
Through an impressive lineup of interactive exhibits, you can bet your bottom dollar you'll be an ol' pro by departure on what it took to clear the canyon and build the Dam…
All about salty lemonade and the crazy-dangerous working conditions these men endured amid a pre-OSHA world……
The story of "The Man With The Iron Fist"…
Ragtown, and the people who lived, worked in, and made Boulder City the place it is today…
Stories about children growing up in Boulder City and the girl who fell into (and survived!) a tank of tar…
And how the Dam got its damn name.
A visit here is the best way to kick off your trip to Boulder City, and get a true lay of the land…
So you can plot your route on seeing all these still-loved attractions.
And maybe even rule the roost on your local trivia nights, too. We're lookin' at you, toilet paper man!
The Boulder City—Hoover Dam Museum is open, and yours for the perusin' 7 days a week.
Oh, and did we mention admission is free to hotel guests?
Make sure you book that Shirley Temple suite toute suite to fully bask in the delights of this truly incredible "Government Town"—turned historic district.
Ready to read up on even more things to see and do in Boulder City? Check out Nevada's
Neon-to-Nature road trip here.