Bonneville Motorcycle Speed Trials
8:00am - 6:00pm daily
100 – 875+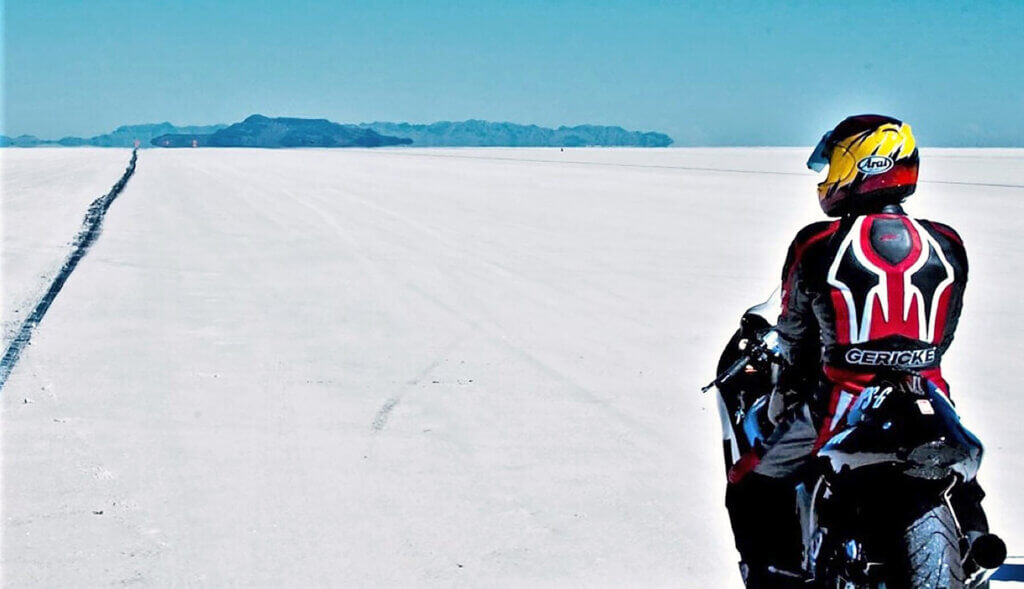 Speed freaks and motorheads alike descend upon the world-renowned Bonneville Salt Flats all summer long for the fastest speed events on Planet Earth, like Bonneville Speed Week, the World of Speed, and Bonneville World Finals. But if you're after the world's fastest race on two wheels, make sure you've got the Bonneville Motorcycle Speed Trials on the calendar—held during the last week of August for nearly 20 years. An American Motorcyclist (AMA) and Federation Internationale de Motocyclisme (FIM)-sanctioned event, two-wheelers from all corners of the globe push bikes from all classes to their limit across the famous Bonneville Salt Flats.
A racing venue celebrated around the world, the Bonneville Salt Flats makes up a racing venue unlike anywhere else—it's totally barren, completely flat, and has just enough moisture in the salt content to keep tires from overheating at top speeds. The fastest land speed records in the world have pretty much all been set at Bonneville Speedway, which has deservedly earned the nickname "Speed Capital of the World." The Bonneville Motorcycle Speed Trials feature contenders in many classes ranging from 50-cc to 3,000-cc, electric classes, and streamliners bidding for the world record title. Whether you decide to "Run Whatcha Brung", take a shot at the record books, or join in on the spectating fun, everyone's welcome at the Bonneville Speedway.
Even though the Bonneville Salt Flats are just over the border in Utah, luxury resort-style lodging, big ol' steaks and cocktails, and the excitement of live music and entertainment after race day awaits in West Wendover, Nevada. For more information on planning your trip to the Bonneville Salt Flats and the Bonneville Motorcycle Speed Trials, get in touch with Visit West Wendover directly at (775) 664-3138.
More Details
Show More Details