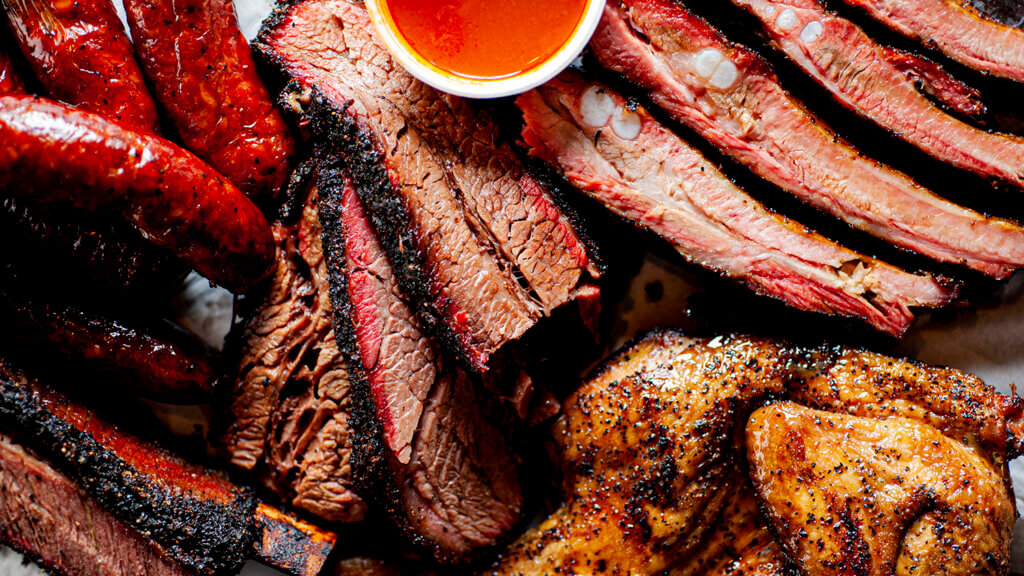 Is there a better venue for a barbecue fest than a town named Mesquite? Offering up mouthwatering ribs, savory barbecue classics from some of the top grillmasters in the country, we certainly don't think so. Each fall, thousands of barbecue buffs descend upon Mesquite for two full days of grilled goodness from a dozen award-winning barbecue competition teams from all corners of the United States, including Chicago BBQ Company, Texas Outlaw BBW, Austin's Lightning BBQ, and many more.
At the CasaBlanca Rib Fest it's all about the perfectly prepared ribs, but count on a full lineup of meat-mania classics, like briskets, grilled chicken and pork, all prepared in true Texas, Memphis, Carolina, and Kansas City style, with plenty of sizzling sides and vegetarian options, too. To wash it all down, settle into the on-site beer garden, serving up craft beers and speciality liquors from top brewers around the country. Guests can also enjoy live entertainment, and kid-friendly activities like watermelon eating contests, competitive eating, tailgate activities, prize giveaways, and much more to guarantee a flavorful weekend.
For more information on the CasaBlanca Rib Fest, including a full schedule of vendors and events, get in touch with event coordinators directly at the CasaBlanca Resort & Casino at (877) 438-2929.
More Details
Show More Details