Mesquite Motor Mania – Virtual
8:00am - 8:00pm daily
Free (Virtual)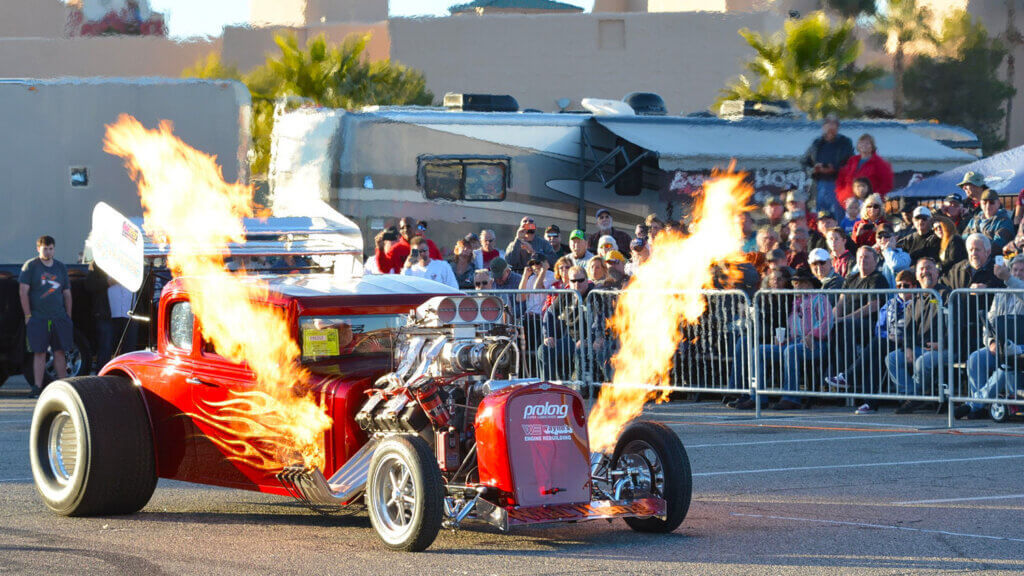 Details
Start your engines! Thousands of motorheads descend upon Mesquite each January for the region's premiere car show, featuring all years, makes and models of classic vehicles and special interest vehicles like vintage, street rods, and hot rods. More than 260 Top Vehicle awards and trophies will be awarded to official car show participants of this beloved Mesquite annual event, along with $15,000 in cash drawings and prizes. Dozens of award categories help judges decide the best-of-the-best—a few local faves include Ladies Choice, Kids Favorite, Best Use of Chrome, and the Hottest Flames, to name a few.
An abundance of festivities and contests—all free to the public—are planned at various locations throughout the three-day lineup of events. Participating vehicles will be parked at sponsor hotels including the CasaBlanca Resort and Casino, the Virgin River Hotel and Casino, and the Oasis Golf Club and the Eureka Resort and Casino. Spectators are encouraged to vote for their favorites! Food, drink, and other vendors will be open at the Car & Parts Corral, open from 9:00 Am to 6:00 PM on Friday and Saturday.
This three-day event sells out quick, so be sure to make hotel reservations now! For more information about the Mesquite Motor Mania and planning your trip to Mesquite, be sure to get in touch with Visit Mesquite directly at 1(877) MESQUITE.
Details
January 13 - 15, 2023
8:00am - 8:00pm daily
Free (Virtual)
Venue Location: