4th of July – Nevada Style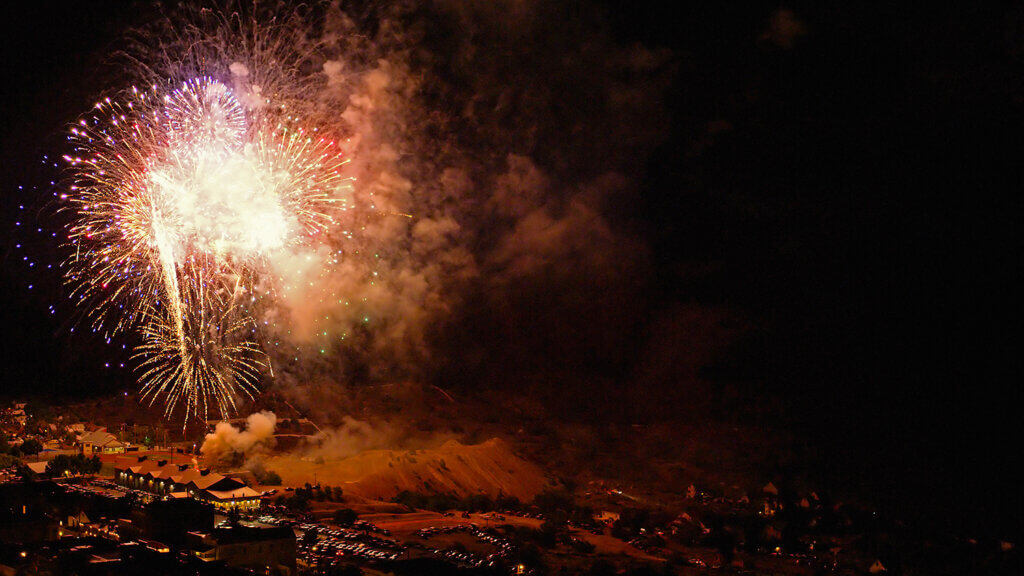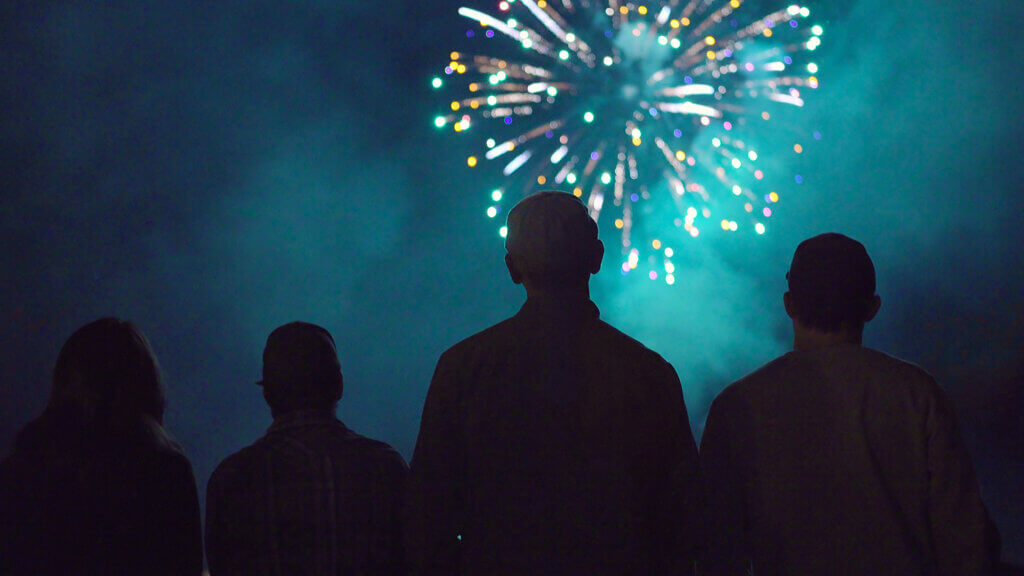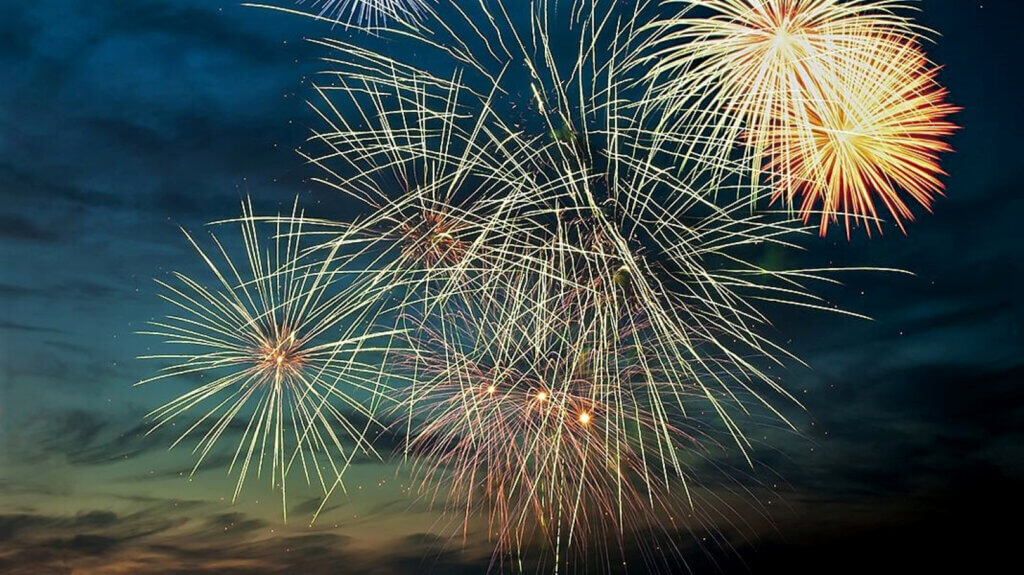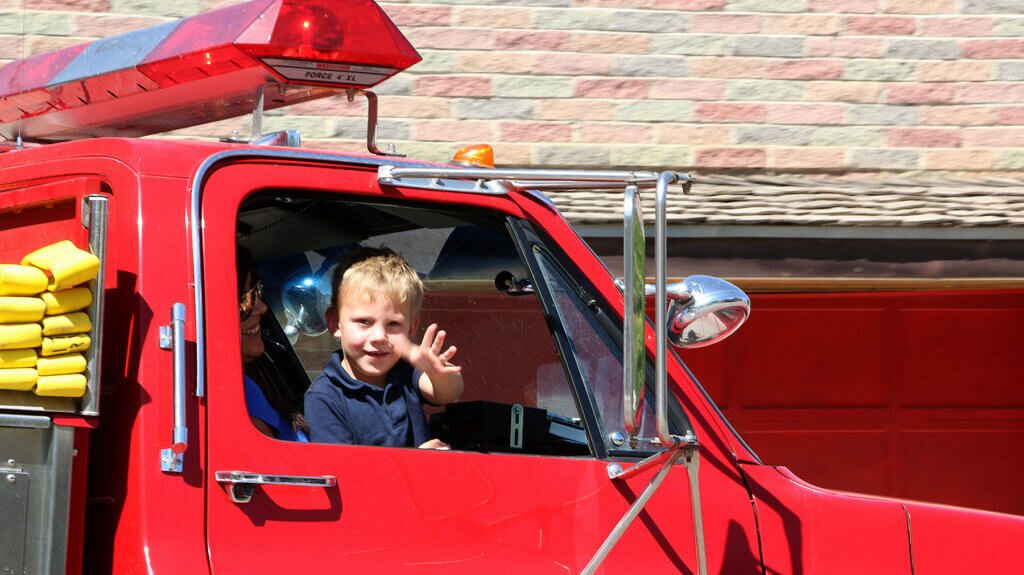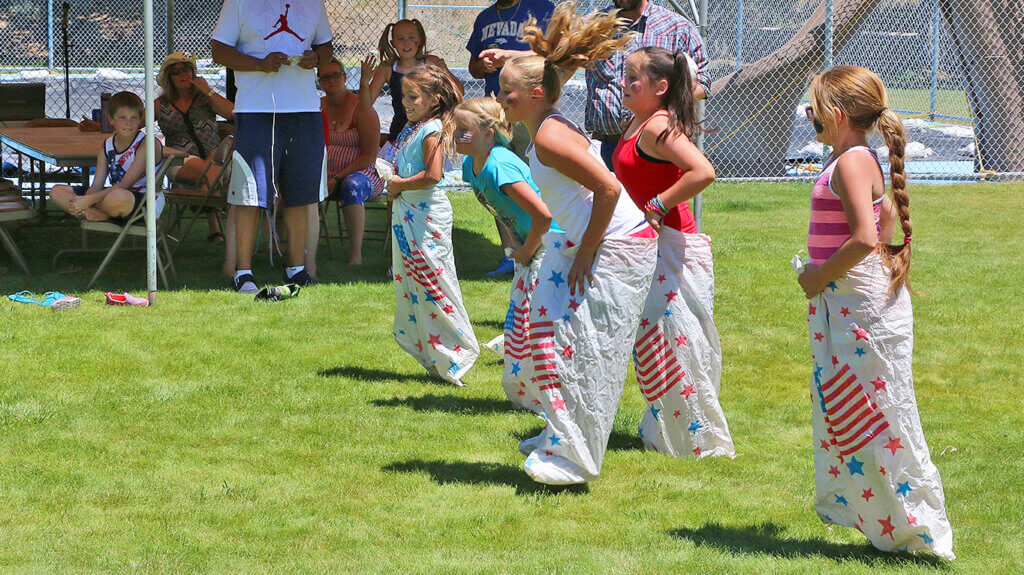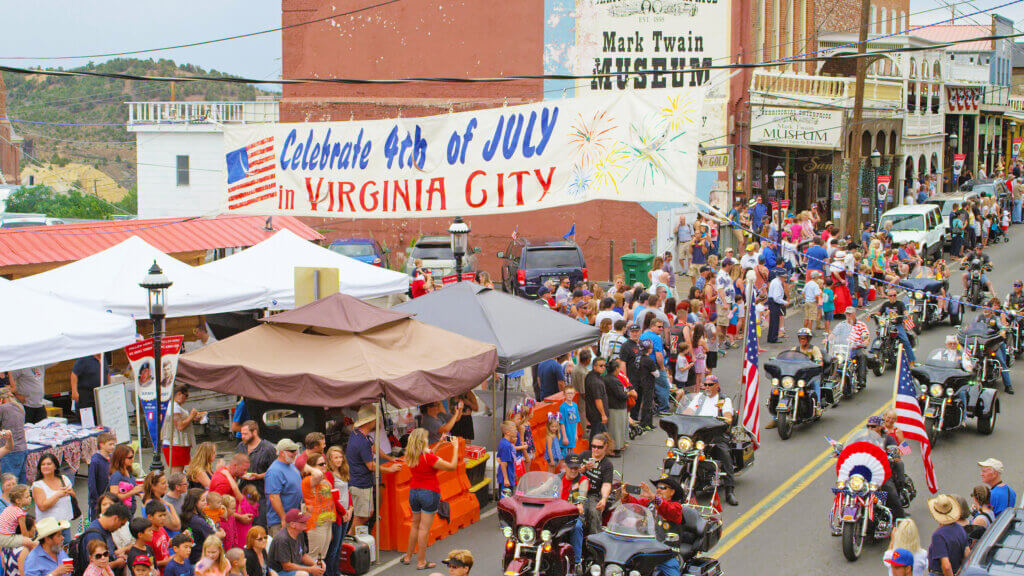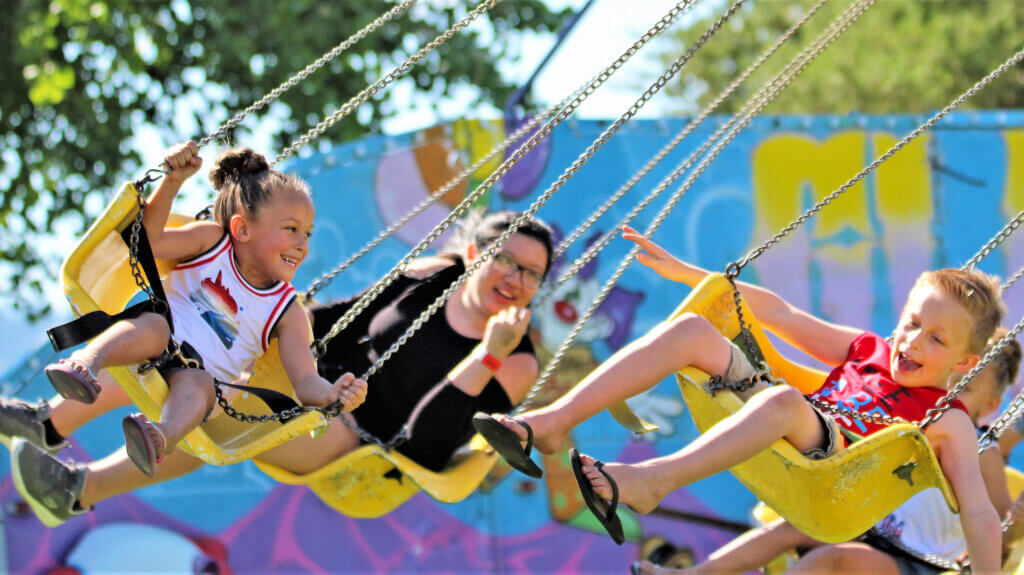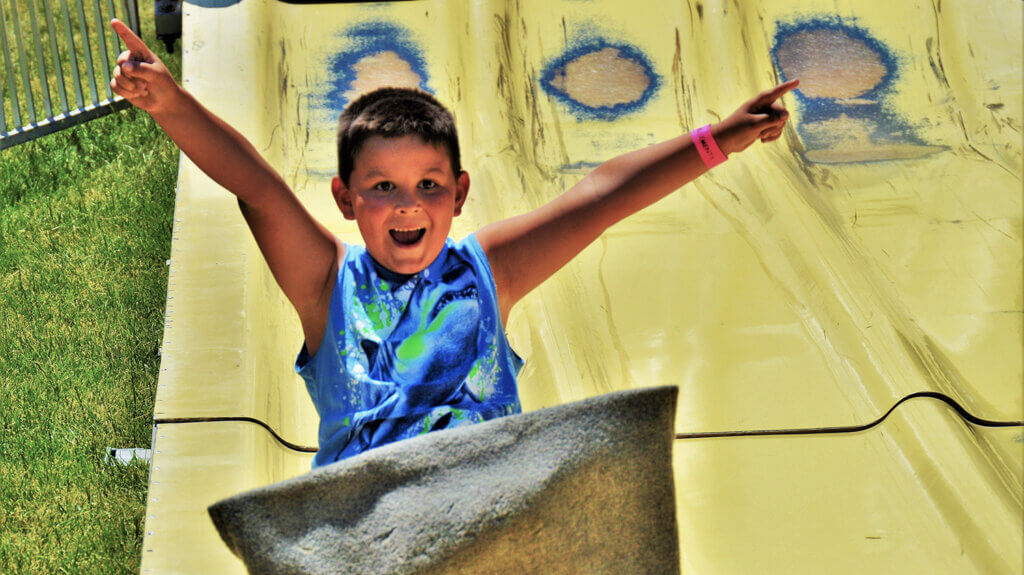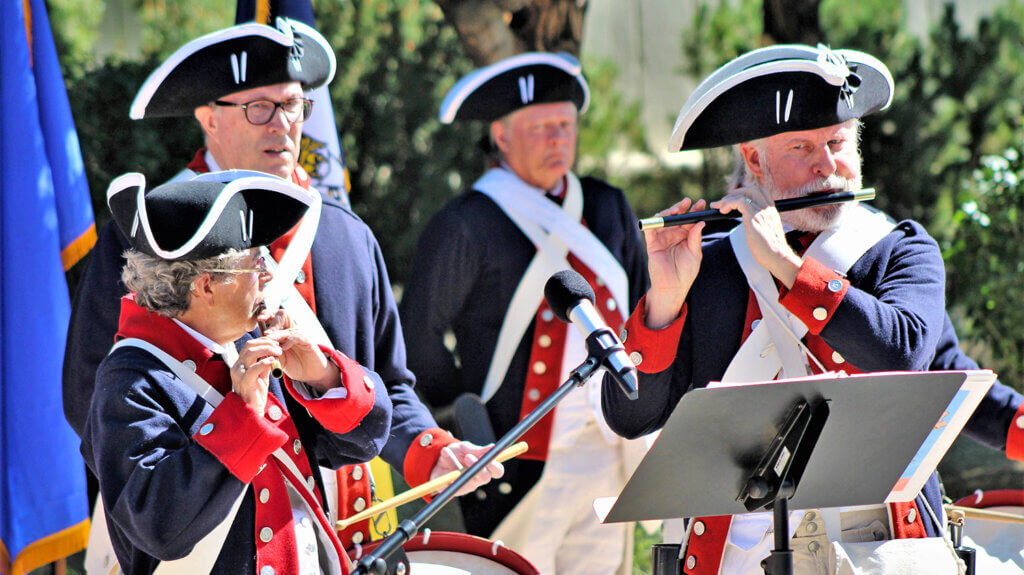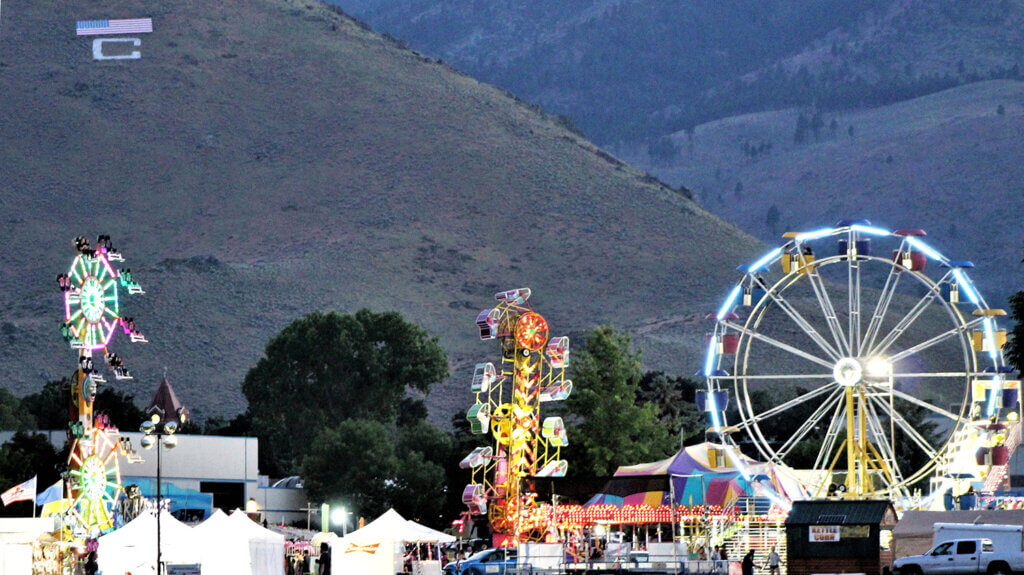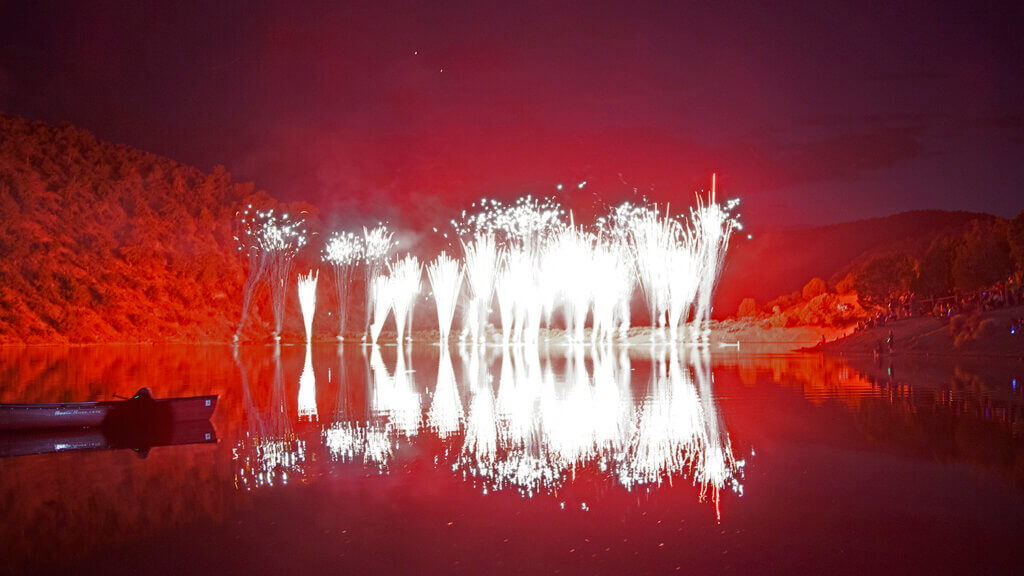 America's birthday may be a national holiday, but it is truly something special in Nevada, where entertainment is much more than a fireworks display. It's an experience. In Nevada, the 4th of July means food, music, fireworks, and fun. Here's a round up of some of our favorite Independence Day happenings around the Silver State.
4th of July Fireworks in Nevada
No Fourth of July celebration is complete without a fireworks show! And we might be biased, but Nevada has some of the best around. Virginia City's Fourth of July on the Comstock is a serious banger, thanks to fireworks launched from Six Mile Canyon below the city, which puts the show right at eye-level. The Star Spangled Sparks fireworks display, held annually in downtown Sparks, is northwestern Nevada's longest, most spectacular fireworks show, with fireworks set off from the roof of the Nugget Casino Resort while thousands of revelers celebrate on Victorian Square below.
The oh-so-scenic Fourth of July fireworks at South Lake Tahoe are considered among the top five displays in the nation and can be watched from just about anywhere on the lake, including Incline Beach and King's Beach. Watch the night sky over Pahrump sparkle with fireworks or launch your own fireworks in a safe, supervised environment, if you get the required permit. (Fun Fact: the "World's Largest Firecracker" is in nearby Amargosa Valley.) Laughlin offers one of the most unique displays in the West as the pyrotechnic pros aim the show over the water for viewers to take in the reflection of each colorful explosion shimmering on the Colorado River.
Things To Do Near Las Vegas on the 4th of July
Las Vegas always knows how to throw a party, and celebrating Independence Day is no exception. There are Fourth of July fireworks and special events at a number of resorts in the area, including great displays at the Plaza Hotel & Casino and Treasure Island. Off the strip, Lake Las Vegas has an annual Fourth of July party complete with live music, a fair, barbeque stations and, of course, a fireworks show.
If all the glitz and glam of Vegas isn't your style, the border resort town Mesquite brings out a full 32-piece orchestra to serenade their fireworks display at Eureka Casino Resort. Meanwhile, Boulder City's Damboree Fourth of July Celebration features a pancake breakfast; military jet fly-over; parade; kids' Water Zone, Midway carnival games, and all kinds of activities at Broadbent Memorial Park; coin toss at the pool; and games and contests throughout the day at Veterans Memorial Park, where the fireworks get sent to the sky.
Events Near Lake Tahoe on the 4th of July
Just over the hill from South Lake Tahoe's annual fireworks display, Carson City hosts its Fourth of July Carnival & Fireworks Show. After all, what's more American—or more Nevadan—than a good, old-fashioned summer carnival followed by a booming fireworks spectacular over the state capital? The Retired and Senior Volunteer Program of Rural Nevada (RSVP) hosts an annual Fourth of July carnival at Mills Park, a few blocks from downtown Carson City, on Independence Day weekend. Be sure to check out the ringing of the replica Liberty Bell at the Nevada State Museum and Parade of Trains at the Nevada State Railroad Museum while you're in town for the festivities! The Americana celebration is capped by a doozy of a fireworks show the evening of July 4.
Want More Fourth of July Festivities?
Every year, Ely puts on a proper small-town parade featuring a variety of floats, vehicles, music and more. Hop aboard a special Fireworks Train aboard the Nevada Northern Railway—which makes Ely the only place we know of where you can watch explosives launched from a moving steam locomotive. Tonopah's 4 R Kids Old Fashioned Fourth of July features a parade, swimming pool games, and evening fireworks display. Austin, NV holds a parade through historic downtown followed by old-fashioned games, live bands, and a barbecue.
The Taste of Winnemucca Fourth of July Celebration is Winnemucca's best—and possibly tastiest—family event. Vesco Park is full of excitement as local restaurants show off their finest fare. There are also games for the kiddos, the Lazy P Adventure Farm petting zoo, face painting, a dunk tank, craft vendors, and a fireworks display to cap off the Independence Day celebration at sundown.
More Details
Show More Details