Pomegranate Arts & Crafts Festival
9:00am - 4:00pm daily
Free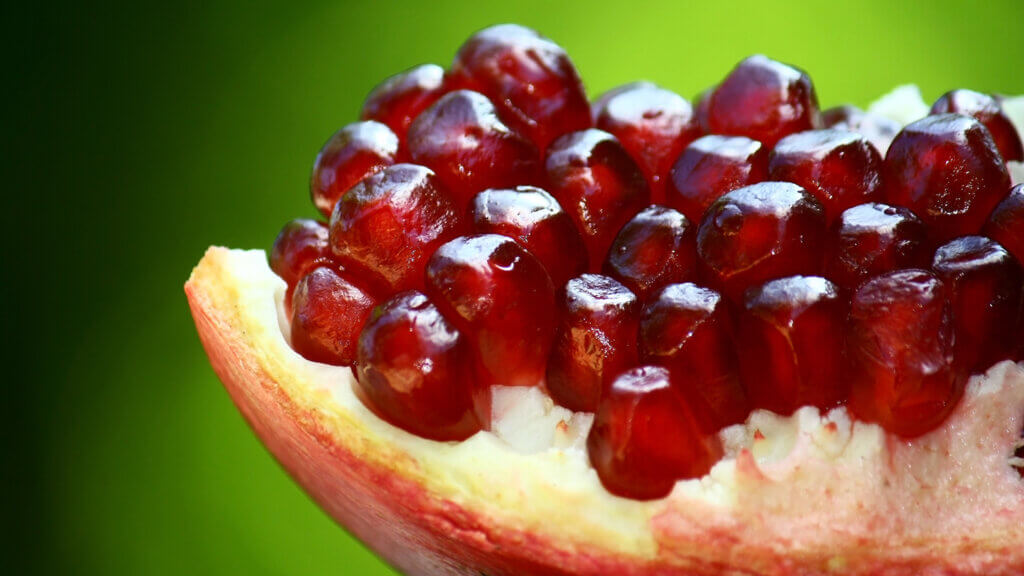 Details
Like most rural events, this celebration had humble beginnings; originally organized to mark the local Moapa Valley pomegranate harvest and to raise funds for local arts activities. Though pomegranates are not native to the area, the Moapa Valley has long been regarded for its fertile ground. Once home to ancient Pueblo cultures that mined salt for trade, built multi-storied villages and constructed irrigation channels to farm the region, the Moapa Valley still nurtures small fields of traditional crops such as beans, corn and squash. Mormon farmers of the early 20th Century discovered that fruits such as figs, apricots, grapes and pomegranates thrived in the desert climate, too.
Moapa Valley still boasts pomegranate orchards: Prolific small trees with beautiful fruit full of gem-like seeds. The festival celebrates these handsome red fruits that ripen from September to early December. The Pomegranate Festival is now a first-class arts event showcasing the talent of many local artisan and craftsmanship. Much of the art work displayed features Southwest and pomegranate themes.
The Moapa Valley Art Guild sell both the large fresh fruit and jars of ruby-red jelly, as well as spaces for artists and other vendors. If you intend to buy the jelly, arrive early at the festival as the supplies of the freshly made jelly are limited. Artists and crafters from Moapa Valley and all over the region come to exhibit and sell their creations. With its date a few weeks before Christmas, the festival is the perfect place for shoppers to find unique and special treasures, including gifts for Christmas and other occasions.
Details
November 5 - 6, 20219:00am - 4:00pm daily
Free
Venue Location: