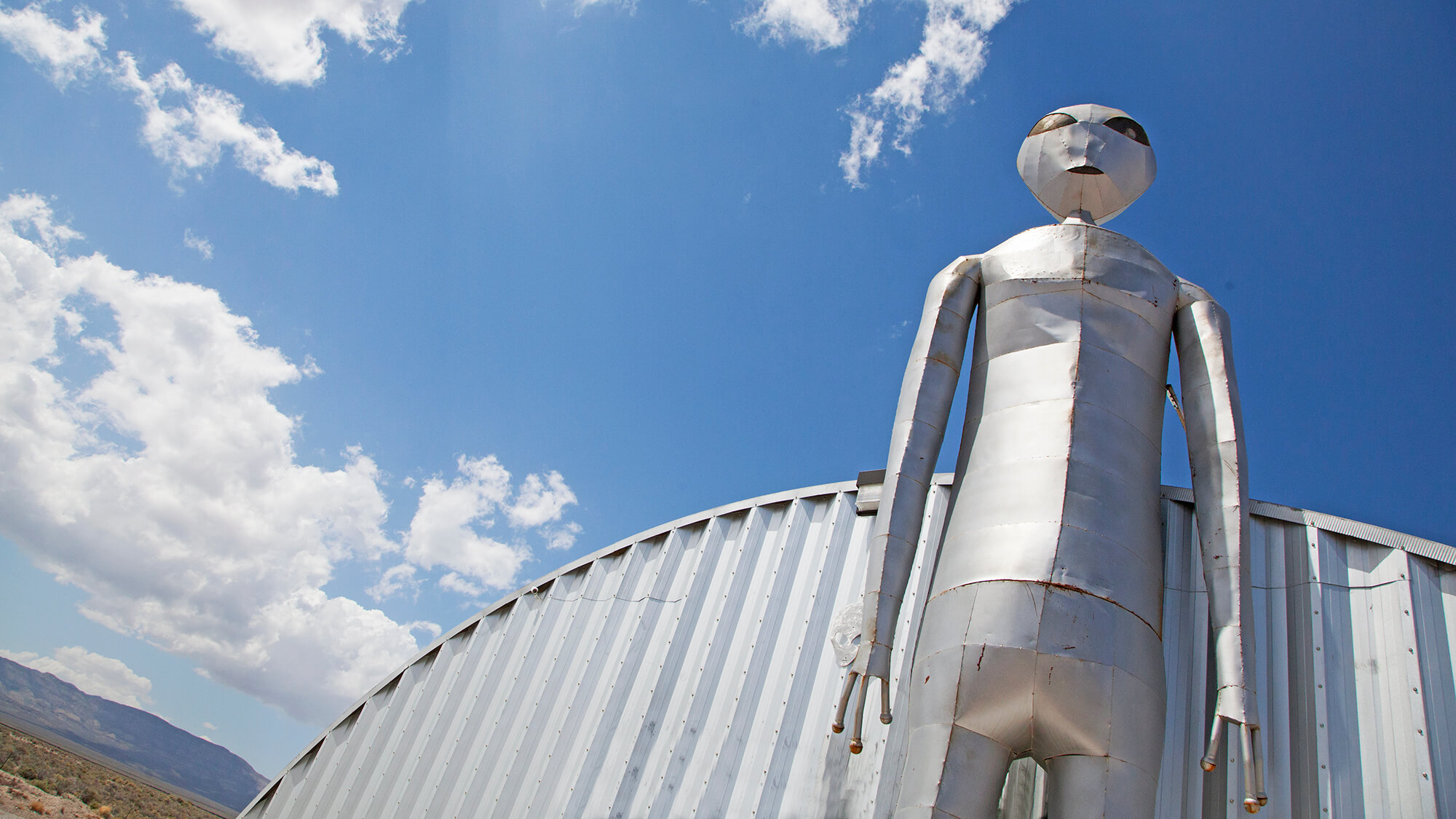 Alien Research Center, Hiko
As the gateway to the Extraterrestrial Highway and Area 51, the Alien Research Center is one #WeirdNevada stop you're definitely not going to want to miss out on. Situated just outside the quiet southeastern communities of Alamo and Hiko, taking on the ET Highway road trip without a stop at the Alien Research Center is like hitting a pro baseball game and not getting the quintessential hot dog and beer. This is the start of something great—trust us—and everything you'll embark on after this will be even better. Set the vibe for your ET Highway excursion by giving yourself the best chance to see them aliens.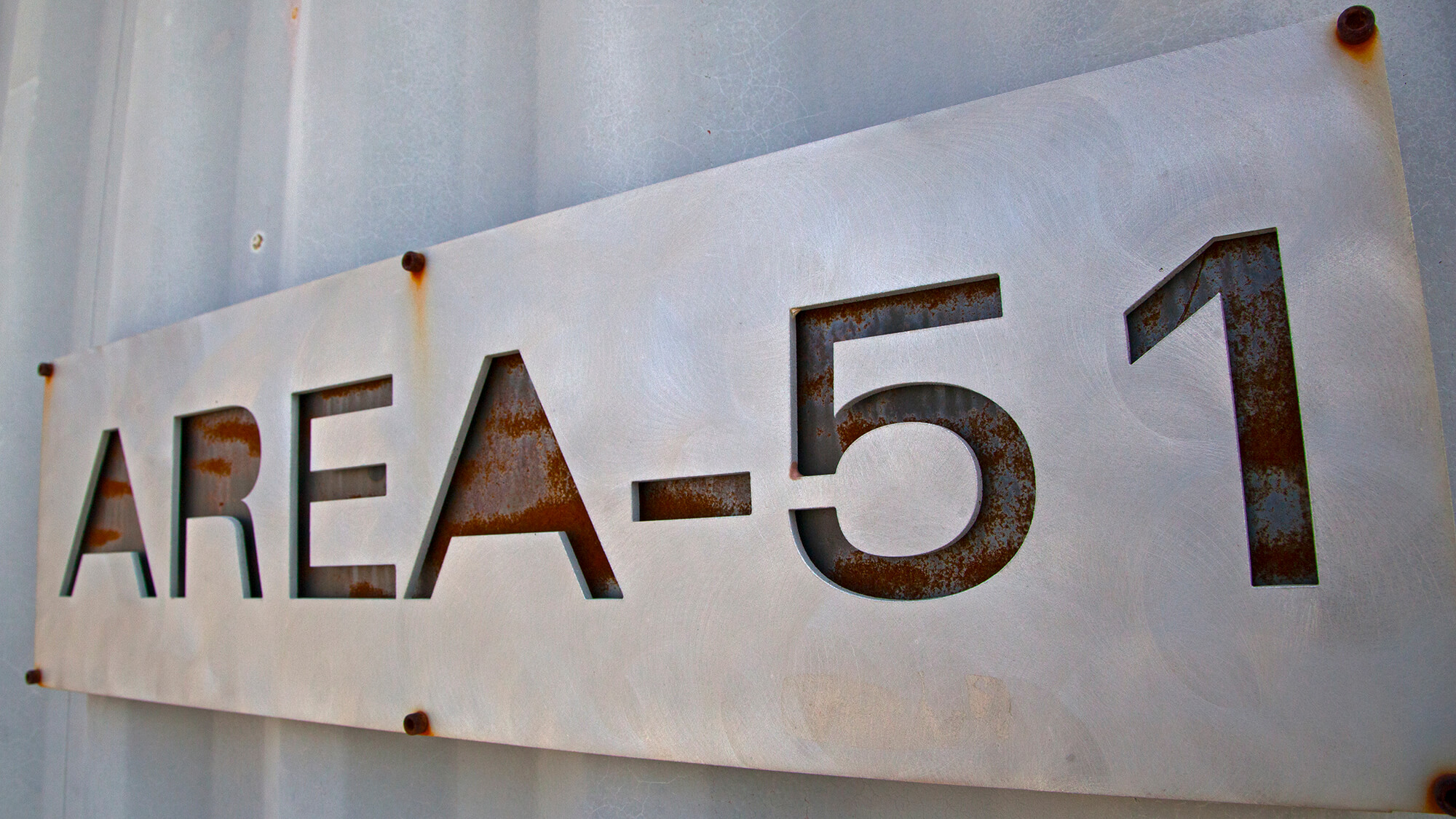 First: The Alien Research Center Gift Shop
Just like you'd hope (and probably expect) a place like this would be, it's hard to miss, and situated at the very start of the eastern access to the Extraterrestrial Highway. After you've snagged a selfie with that legendary road sign, travel a few minutes down the road and you'll find the first official stop of the road trip at the Alien Research Center.
Gleaming in the desert sun like an actual spaceship itself, plan to find a silver Quonset hut with a giant two-story silver alien ushering you in the door.
While you take in these larger-than-life sights, stop by the Alien Research Center gift shop where the latest alien apparel, hats, mugs, and magnets are waiting for your mitts to grab on to. This stop is not only a great place to get your hands on some souvenirs you probably won't find anywhere else, but also an unforgettable way to chat with locals and get the inside scoop on all you've been wondering about—like where to spot a UFO and what's really up with the Area 51 raid. But, also…
The Storm Area 51 Festival
Thanks to the infamous Facebook event, "Storm Area 51, They Can't Stop All of Us," we really are meeting up in Hiko and coordinating our parties September 20, 2019, but Alien Research Center's is going to be all about food trucks, live bands, games and pretty much alien-themed everything. It's not going to be about the Naruto run (unfortunate, we know) to the test and training range because honestly, you can't run faster than an active military base's bullets. And they're not too keen on us trying (They didn't even confirm that top-secret Area 51 and Groom Lake actually existed until 2013).
So anyway, if you are planning to join us out in #WeirdNevada, we welcome you with open arms! But we want to see you leave in one piece, too. Take on the Extraterrestrial Highway, check out some pretty epic art, enjoy some of the darkest skies and brightest stars in the U.S., and don't forget to snap some photos while you do it. And, if you happen to catch a close encounter on the #ETHighway, please share and use the hashtags so we can peek!
Let's see them aliens.
For more information on planning your trip to the Alien Research Center, call them directly at (775) 725-3750.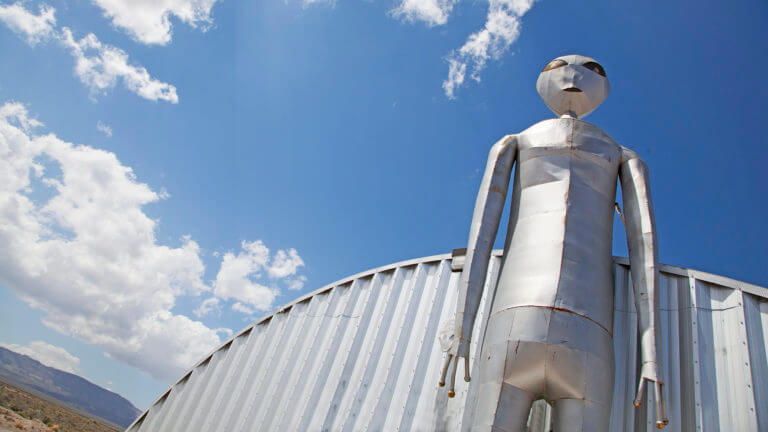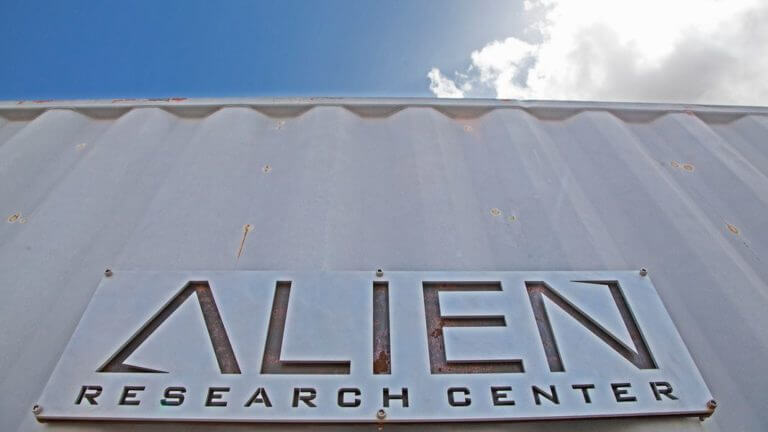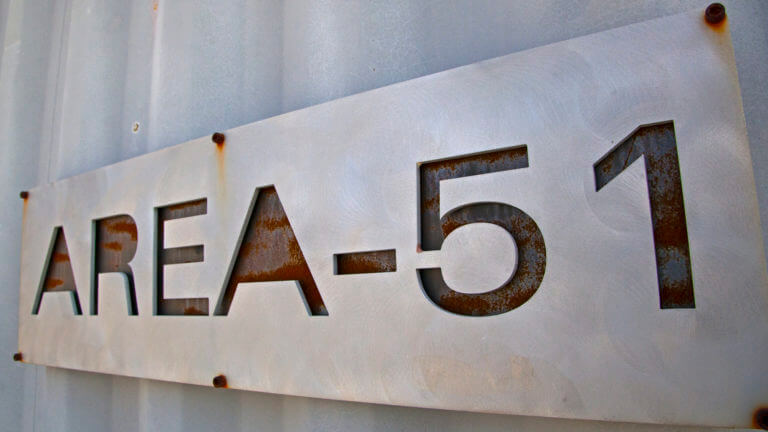 This Location: