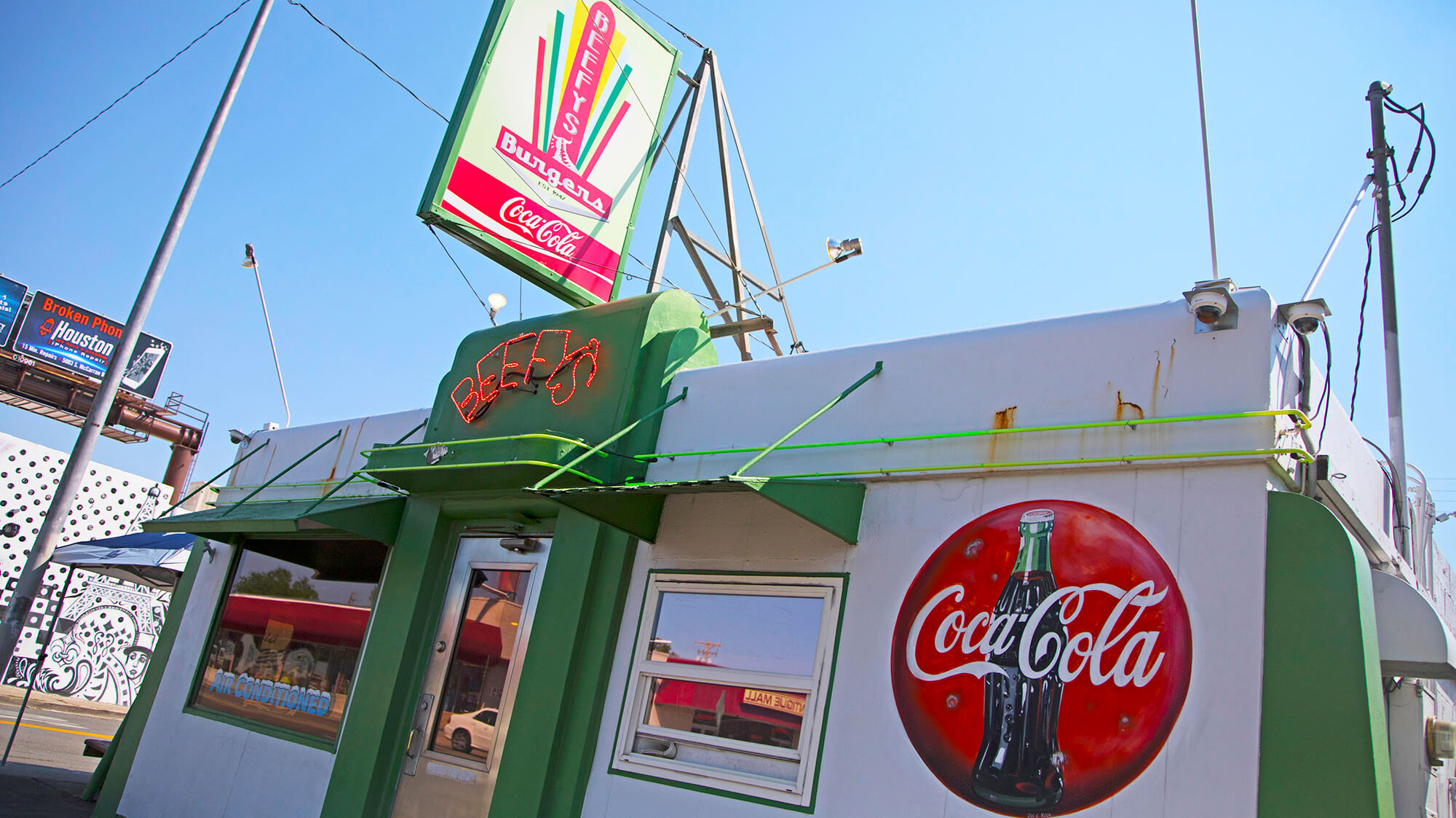 You can get a burger anywhere—but you can only get a Beefy's burger at Beefy's. Nestled in a historic little building (which arrived in two pieces on a train car back in the day) Beefy's is a Midtown Reno institution, offering a menu of more than two dozen freshly made burgers, hot dogs, and even a few grilled chicken sandwiches sure to buzz those taste buds (and a spectacular beer list, to boot).
If these walls could talk, they'd bend your ear back about the thousands—probably millions—of burgers served up in this very location over the past several decades. The cozy diner you can visit today originally arrived in Reno in 1947 and first opened as Landrum's Hamburger System No. 1. A kit building, these easy-to-build, easy-to-clean restaurants sprung up all over the USA—the Biggest Little City is lucky enough to have held on to this piece of America's roadside diner history. The building was listed on the National Register of Historic Places, and its place in burger joint history lived to see another day when current owner Roy Brennan took over in 2014.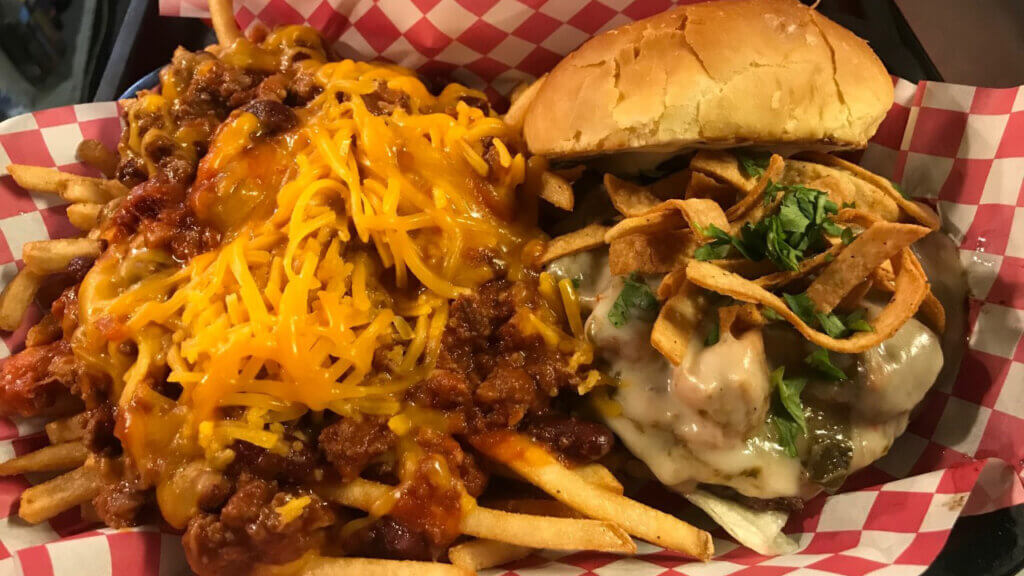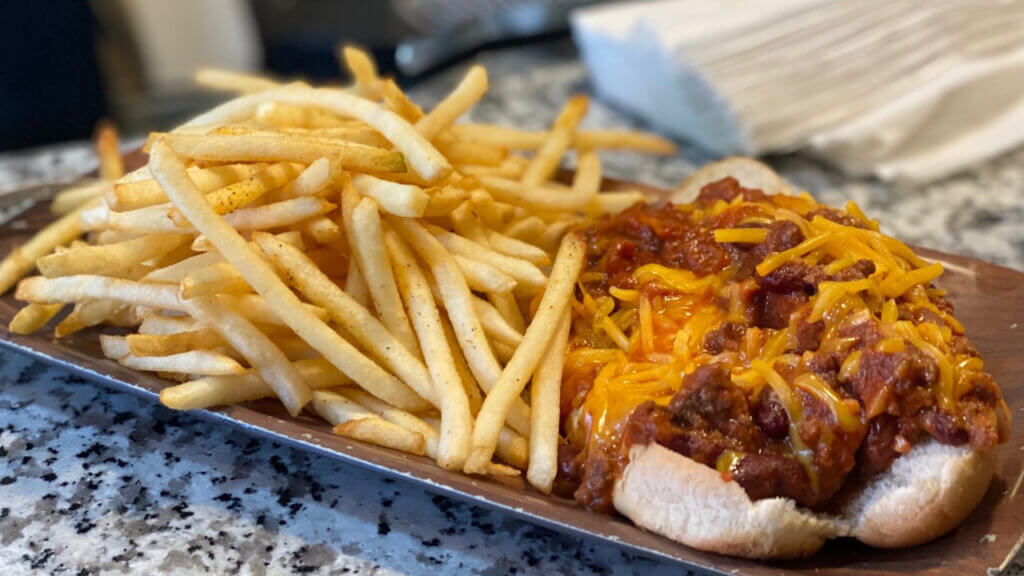 Using only fresh high quality beef from Ponderosa Butcher Shops along the freshest produce, expect Beefy's menu to be outfitted with classic burgers to savory specialties and everything in between. Thick cut bacon, fresh sliced cheddar, lettuce and tomato are permanent fixtures on the menu, along with more decadent items jalapeno stuffed hot dogs wrapped in slices of bacon served with sriracha sauce. Along with two-dozen specialty burgers and hot dogs, order up tasty sandwiches, a handful of classic breakfast options, fresh salads, the fried chicken sandwich, tuna melt, made-to-order poutine, chicken wings, garlic fries, fried pickles and beyond. Hungry yet?
Whether you're lucky enough to score one of the 5 barstools at the main counter, settle into 3 along the side counter or the two in the nook, pull up a chair to the converted blackjack table in the back, or meet up with friends at the heated, tented outdoor patio area, there's not a bad spot in the house.
Hours:
Beefy's Reno is open Monday through Wednesday from 11:00 AM to 7:00 PM and Thursday through Saturday from 10:00 AM to 8:00 PM. Closed Sundays.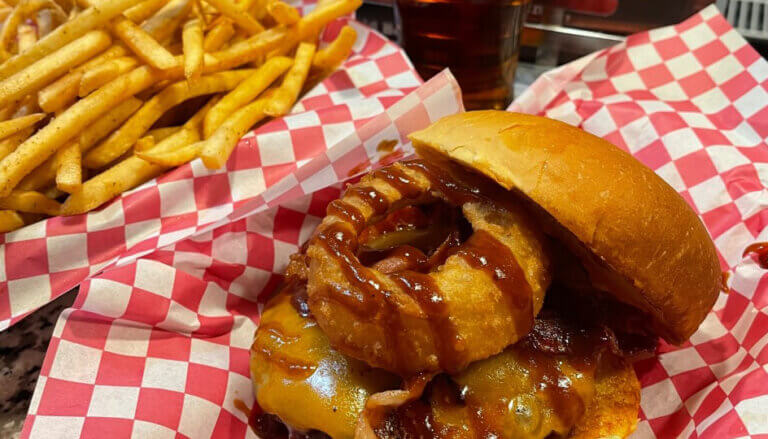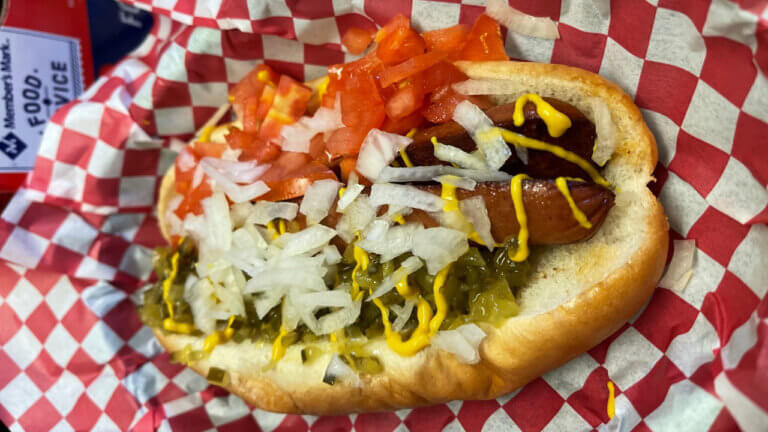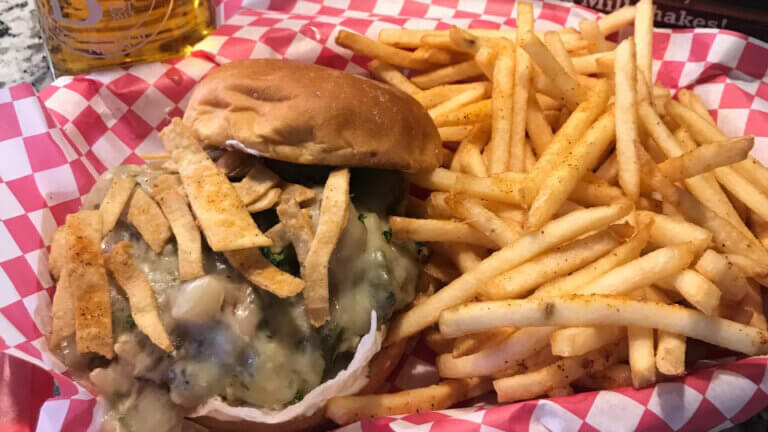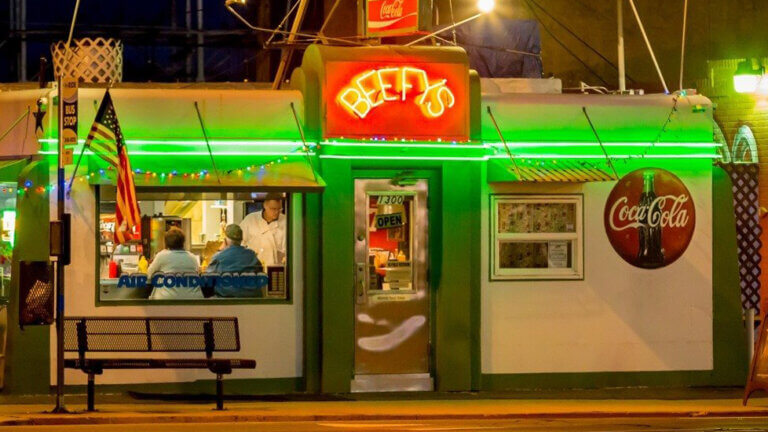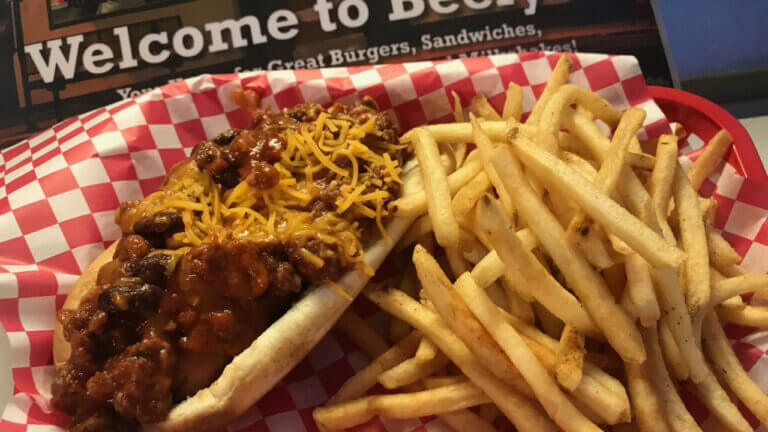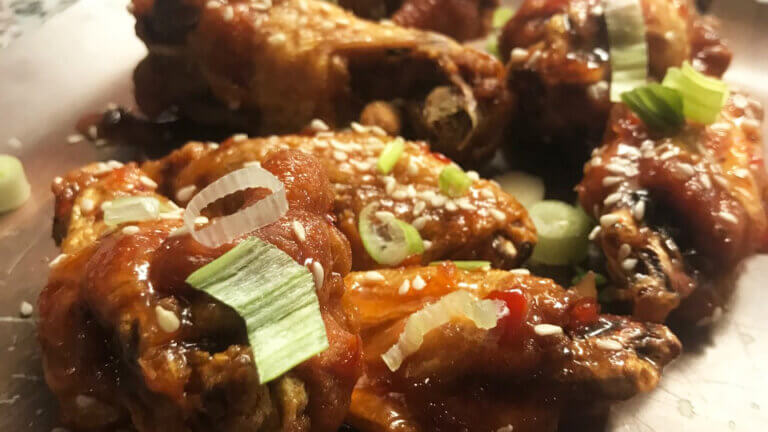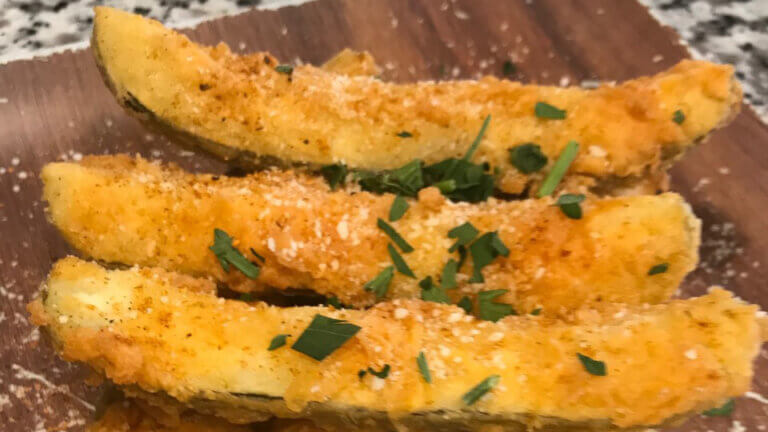 This Location: