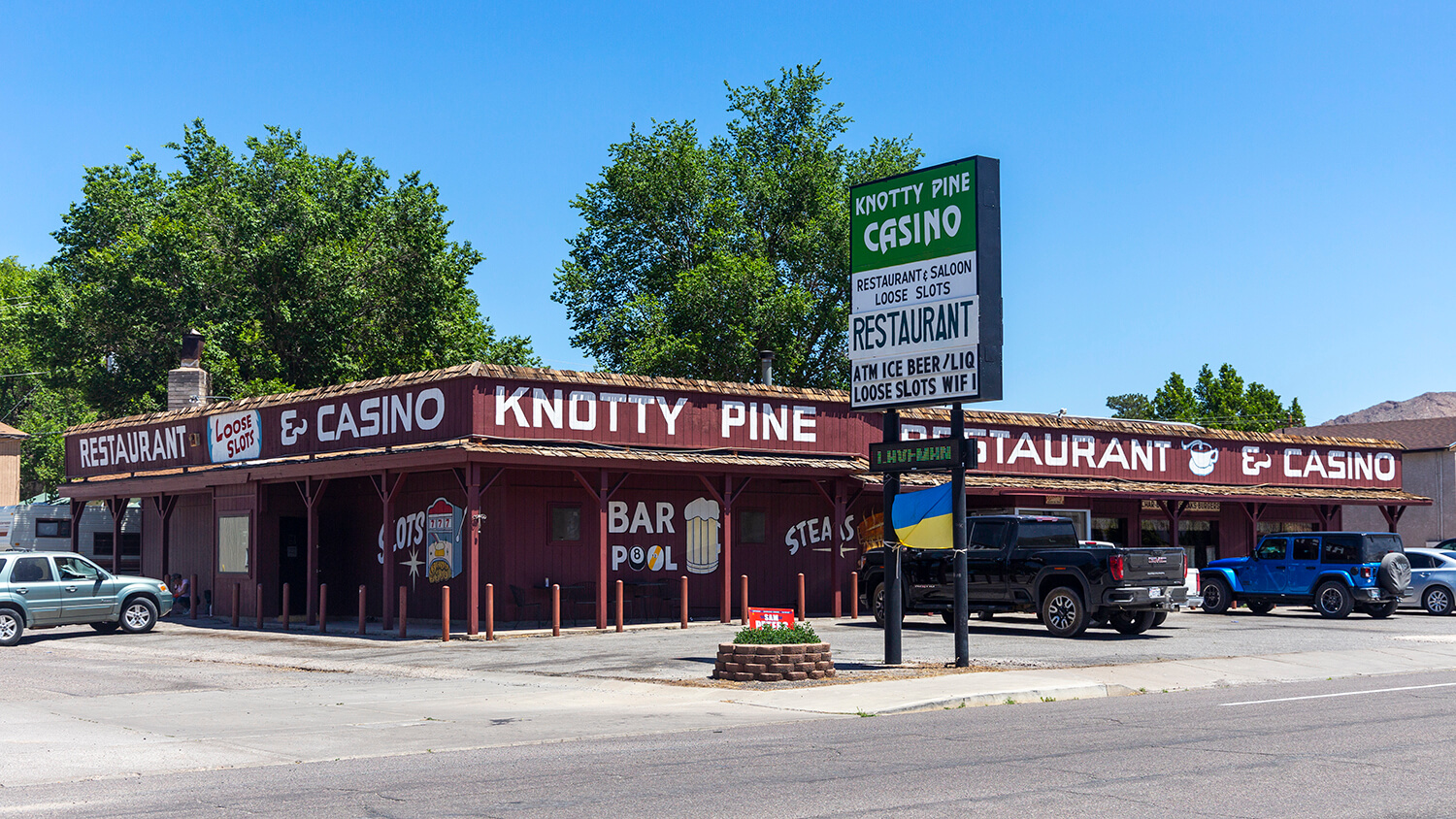 Knotty Pine Restaurant & Lounge
Next time you find yourself cruising U.S. 93 along Nevada's eastern edge, plan a pit stop (and pack an appetite) at The World Famous Knotty Pine. This restaurant and lounge is an absolute local favorite, and the at-home atmosphere is extra comforting after a day spent mountain biking, state park hopping, or hot spring soaking in and around Caliente.
Family friendly and equipped with a parking lot that can accommodate everything from 4-wheelers to semi trucks, the Knotty Pine's restaurant serves diner-style favorites for breakfast, lunch, and dinner. Choose from omelets, burgers, salads, and steak dinners, or opt for specials like prime rib and enchiladas. Save room for a slice of pie, too.
Inside the lounge, you can raise a glass to the Knotty Pine's selection of cold beers and a fully stocked bar. Slots, pool tables, and a jukebox-accompanied dance floor round out the fun, as do special events like raffles, karaoke, and tournaments.
Like The World Famous Knotty Pine says, "The food is delicious and the prices are great!" Grab a bite and see for yourself!
Hours:
The Knotty Pine is typically open daily from 6:00 a.m. to 9:00 p.m., and can stay open as late as 1:00 a.m. on Friday and Saturday nights. Our advice? Call ahead if you're trying to coordinate meal plans, or trust the adage, "If the lights are on, we're open!" You can check the Knotty Pine's Facebook page for the latest hours, specials, and events, too.
This Location: