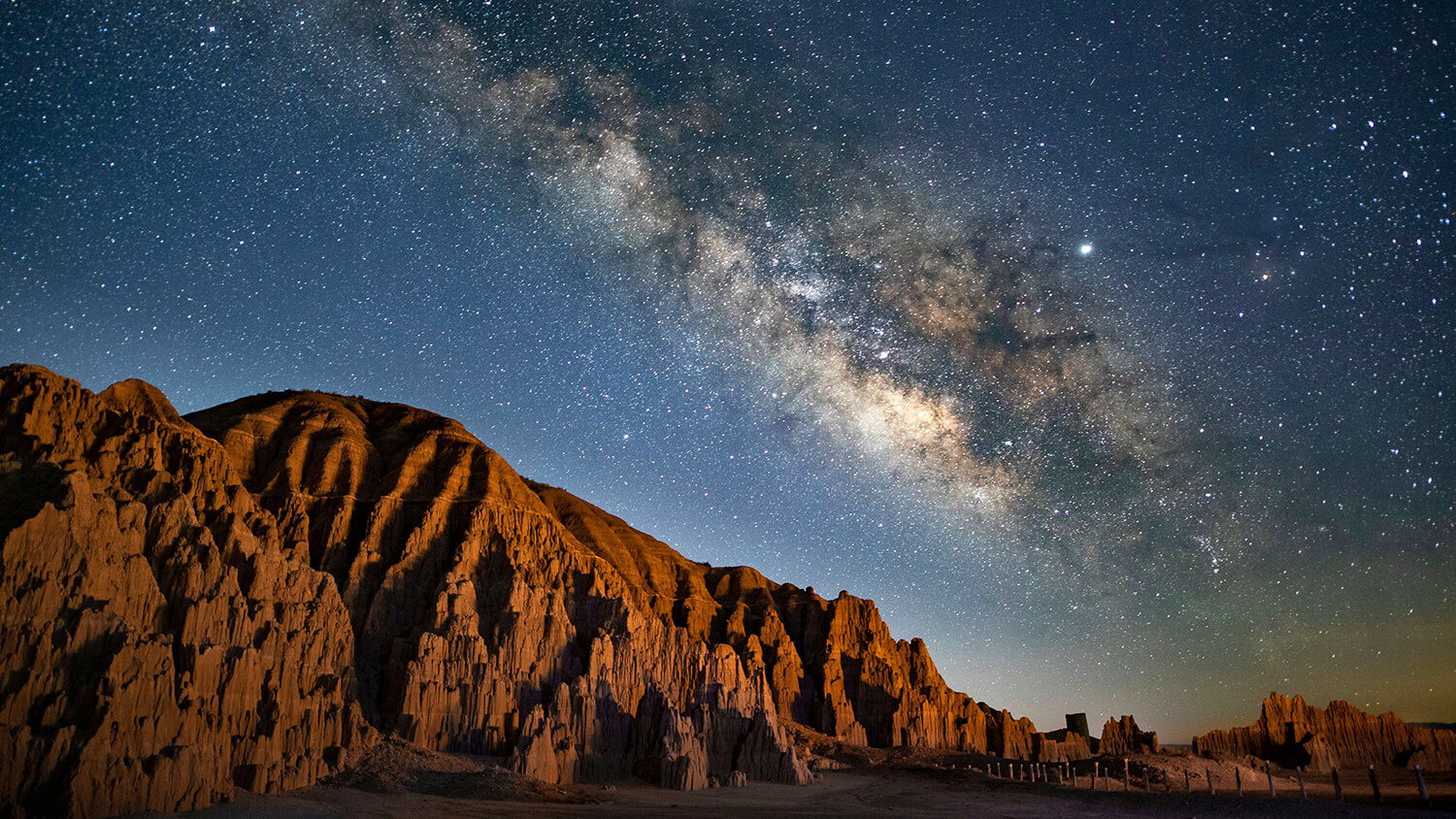 6 Ways To Get Into Nevada's Biggest Pocket of Parks
What was it like for you, dropping into the Valley of Fire for the very first time? Arrested by seriously impressive petroglyphs and that show-stopping red vibracy that seems to engulf every iota of your being, it's probably somewhere along the lines of, "How in Sam Hill have I never been here before, when it's only an hour out of Vegas?" Or what about Lake Tahoe—what was it like standing on that gosh-dang-gorgeous Sand Harbor shoreline? We'll bet you had a pretty quick draw on why this place is top of the to do for people around the world. There's a very specific power in these experiences—that is something I think we can all agree on. The craziest part in all of it is this—what you felt at Valley of Fire and Sand Harbor? There are 22 MORE of these situations that tend to get even more powerful the deeper into Nevada you travel… places that prove Nevada's not all rattlesnakes and sagebrush.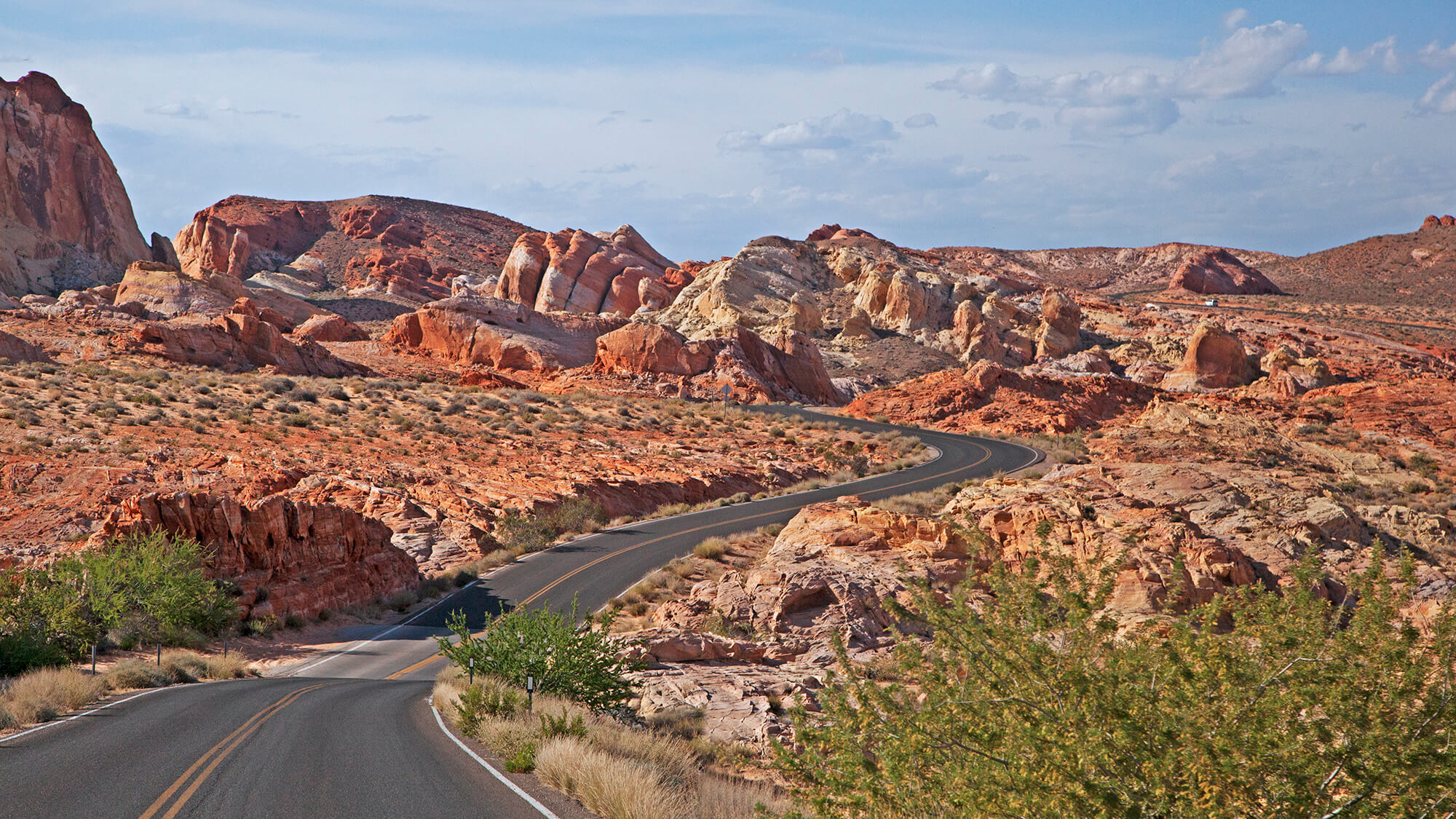 If you've gotten to know her—the real Nevada—you'll know it's all about those tucked away springs in Fern Gully-style hideouts, serious slot canyons, and some true alone-in-nature situations where it's just you, pristine waterfalls and some serious wildlife. Oh, and maybe even some crazy-cool history wrapped up in there, too. If you haven't, consider this your sweet little guide to getting into the largest pocket of parks in Nevada—all six about 3 hours away from Vegas in southeastern Nevada, along the The Great Basin Highway, all within 70 miles of each other. They're some of Nevada's oldest parks, all totally different, a true testament to Nevada's face-melting diversity, and worth swinging through no matter how you're lookin' to recreate… especially if picking off all six in a matter of two days is a real thing. A road trip that involves SIX state parks? If there is a more freeing summertime adventure, loop us in. #NVStateParks
Sincere Solitude at Beaver Dam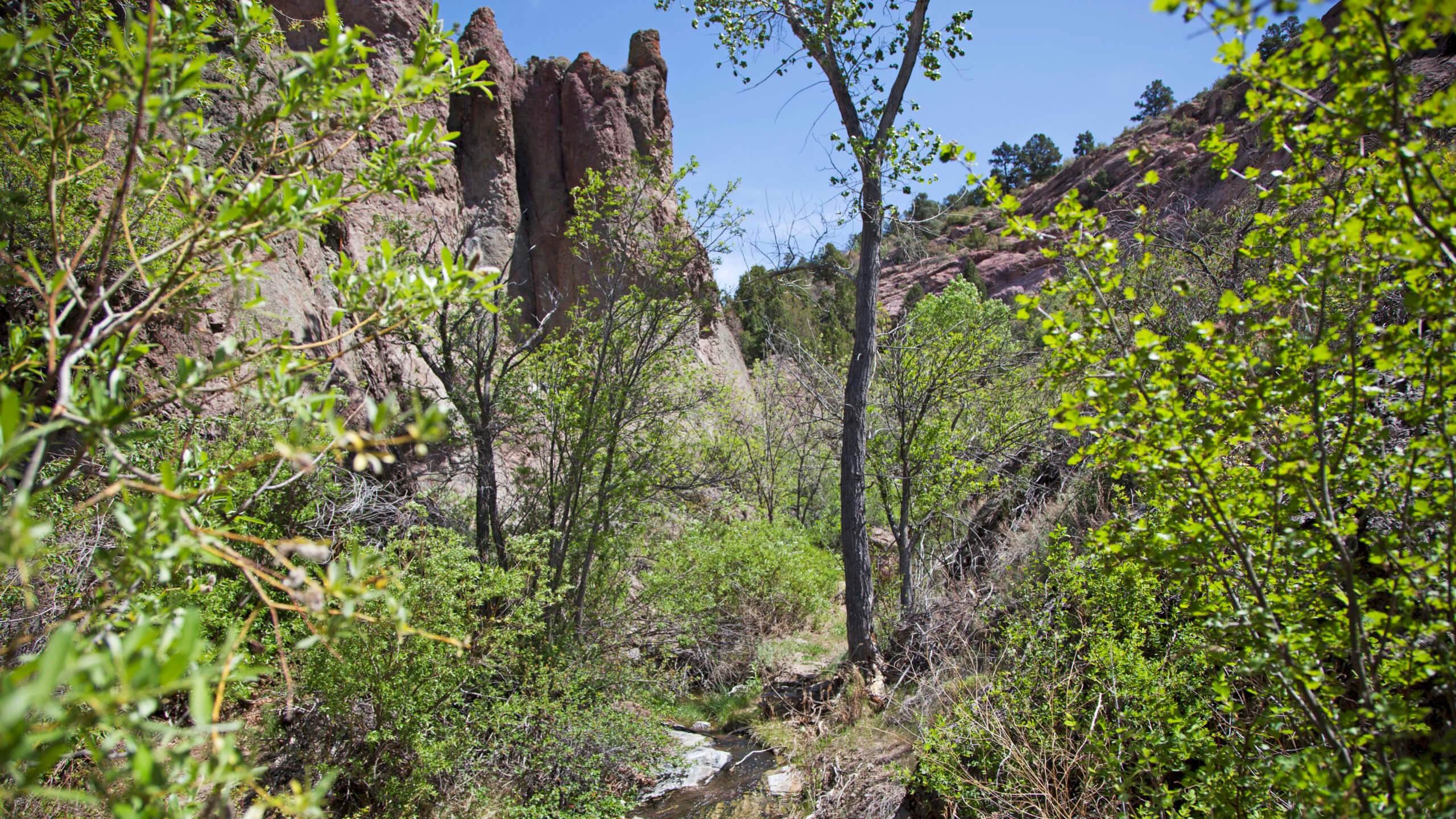 Let's just put it this way: you know it's going to be damn good when accessing the place involves 27 miles of dirt roads. It's perfectly preserved by proximity, delivering a kick-in-the-pants serving of solitude. That sound? Yeah, it's silence—our fav sound around these parts. Consider Beaver Dam State Park—one of, if not the most isolated Nevada state park. For us that translates to a whole lot of those tasty freedom vibes—that is, freedom to hike any trail in the park without seeing more than a half dozen people (if that), freedom to set up camp next to the modern day beaver damming this place is so well known for, or freedom to just drop a gear and disappear into backcountry Nevada for a few days.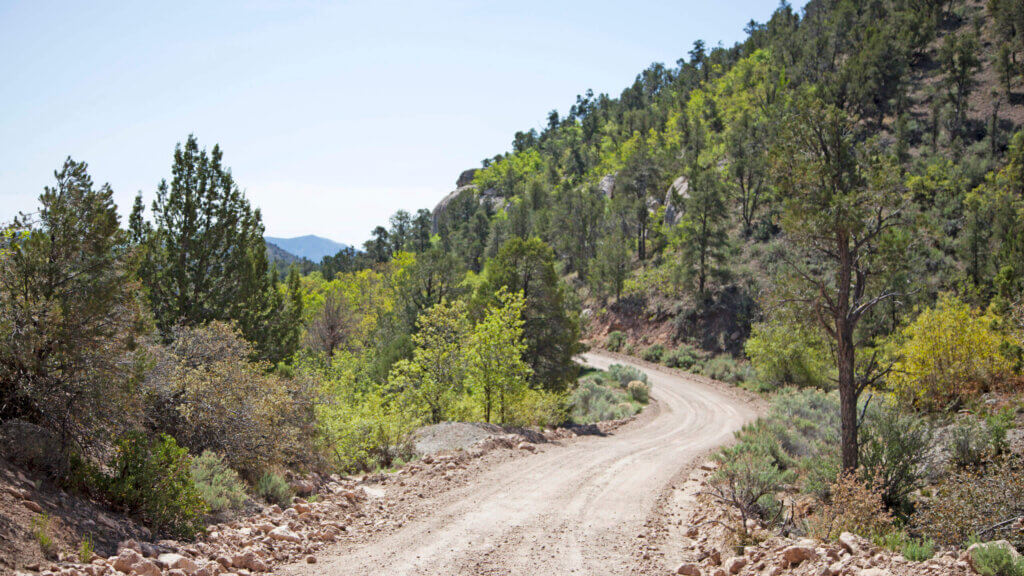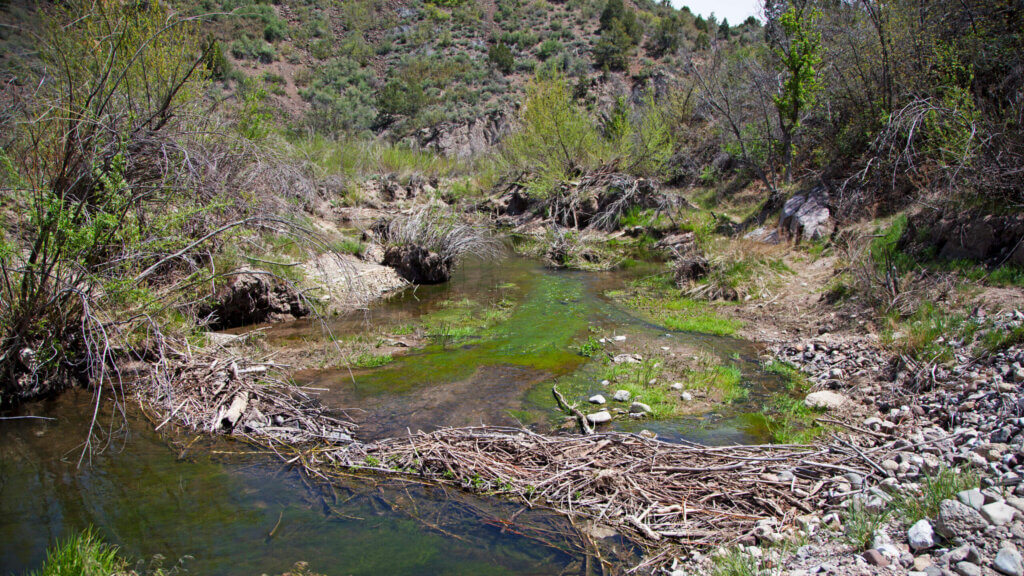 As one of Nevada's first four state parks, this place goes waaay back in the Nevada history books. Despite being in some low-desert countryside, this place has deep canyons, trout-packed streams, flowing waterfalls, and excitingly enough, a whole new generation of beavers damming their little hearts out. And the historic Hamblin Ranch, which was originally on the property before it became a Nevada State Park, still stands. What seals the deal for us is this: it's just easy to be here, without lining up with a bajillion other people getting the exact same picture. If that doesn't automatically float this baby to the top of your list, what will?
Elgin and the Magical, Mystical Rainbow Canyon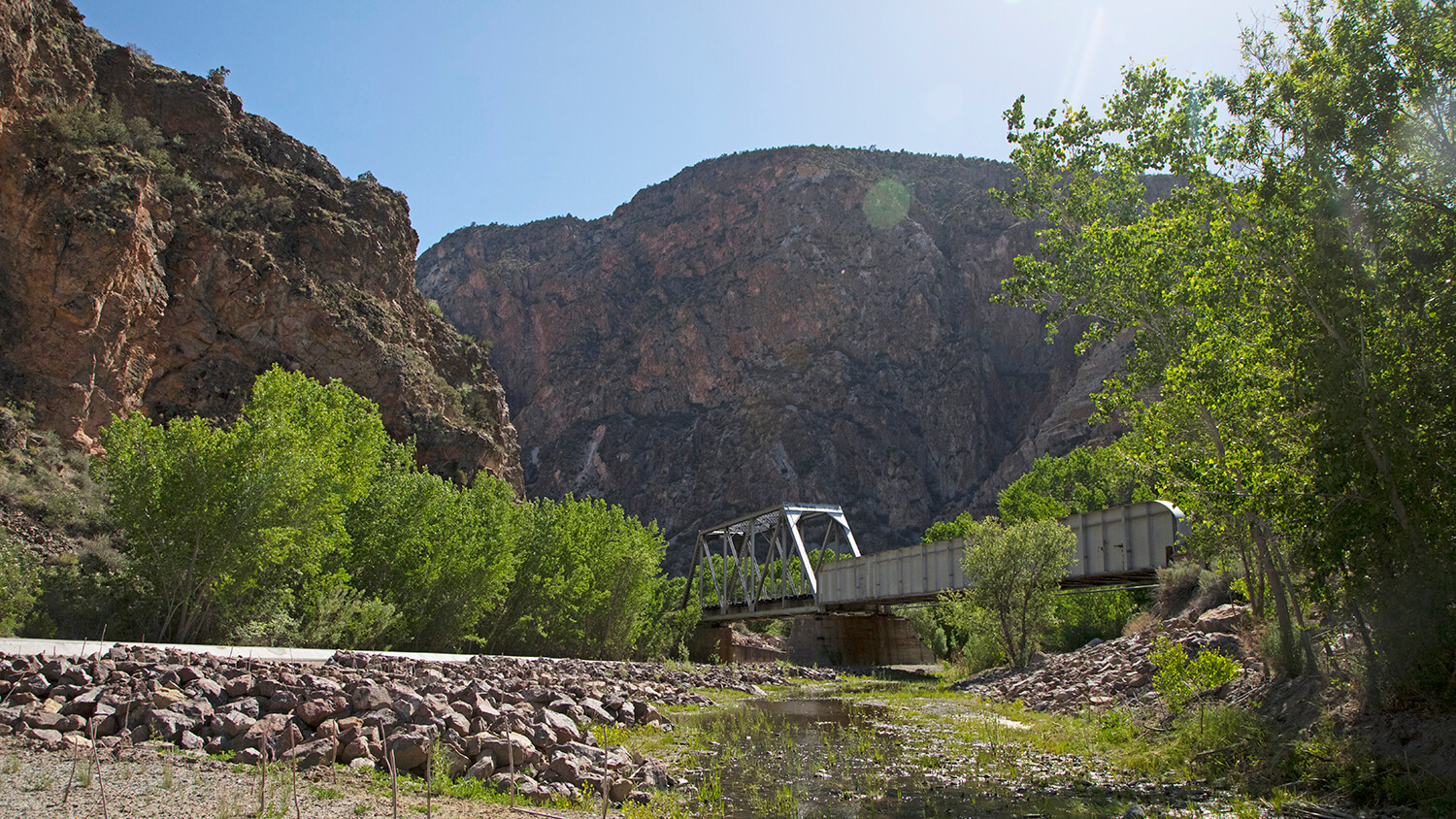 That whole thing about journey before destination? Yeah, that couldn't be more of a dead ringer when it comes to Elgin Schoolhouse, guys. If you're following the Great Basin Highway—and guys, you're playing yourself if you aren't—this one is worth a slight detour, even if you don't plan to stay in the area overnight. An easy 20 miles off US-93, accessing it is a total dream thanks to one little reason: the completely breathtaking Rainbow Canyon. Like most other places in this neck of Nevada, the early, pre-statehood pioneer history here runs deep, and is exactly why a place like the Elgin Schoolhouse exists.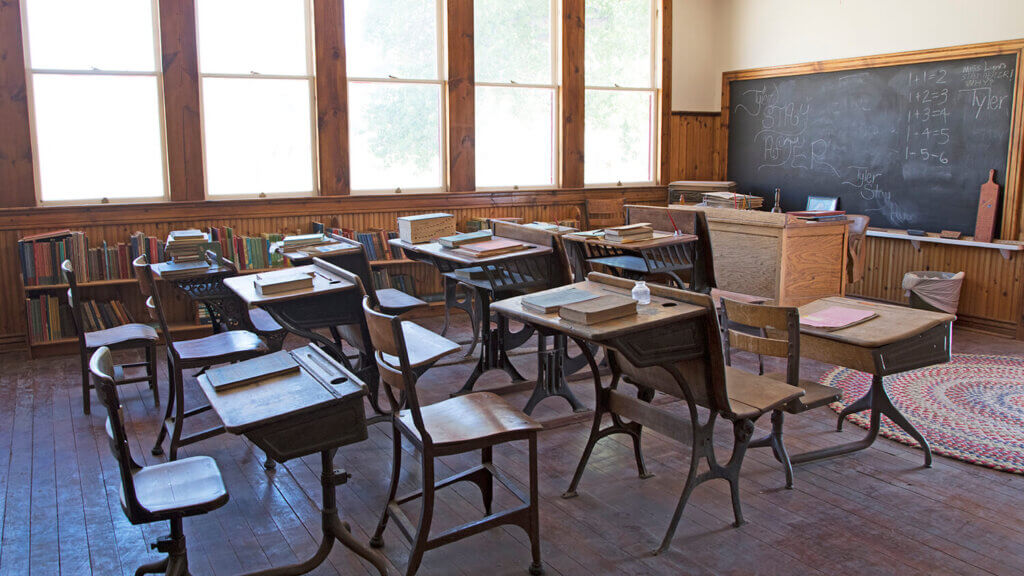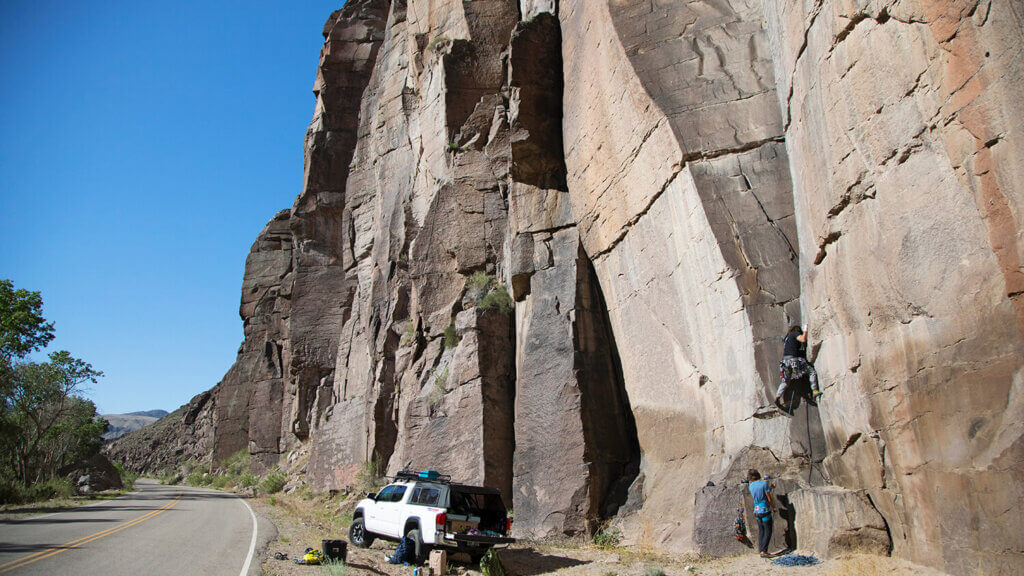 Rainbow Canyon is stunNING. Feeling like you're staring into a legit green screen, the name of this place will start to come into focus as you pass by foliage and rock formations gleaming with every single shade of the color spectrum. Tons of century-old ranches are peppered along this 20 mile stretch, even some whose occupants were students at this historic school in the mouth of the canyon. Today, hitting up Elgin from Caliente is about a 40 minute drive… but in the early 1900s? Forget it, that was way too far for a kid to travel to and from school each day. Most were homeschooled until 1921 when the county had enough funds to build this beautiful little schoolhouse. The best part is that it isn't just the building that's remained intact all this time, but also all the original desks, books, artifacts and teacher's quarters, which makes this place feel a little like a movie set. On your way to and from, keep your eyes peeled for some crazy-impressive photo ops of the canyon, like the train that still runs through daily, wildlife, the state's best-kept rock climbing secret, and even a few petroglyphs for the well trained eye.
Gravel-Grinder Gratification at Kershaw's Spring-Fed Oasis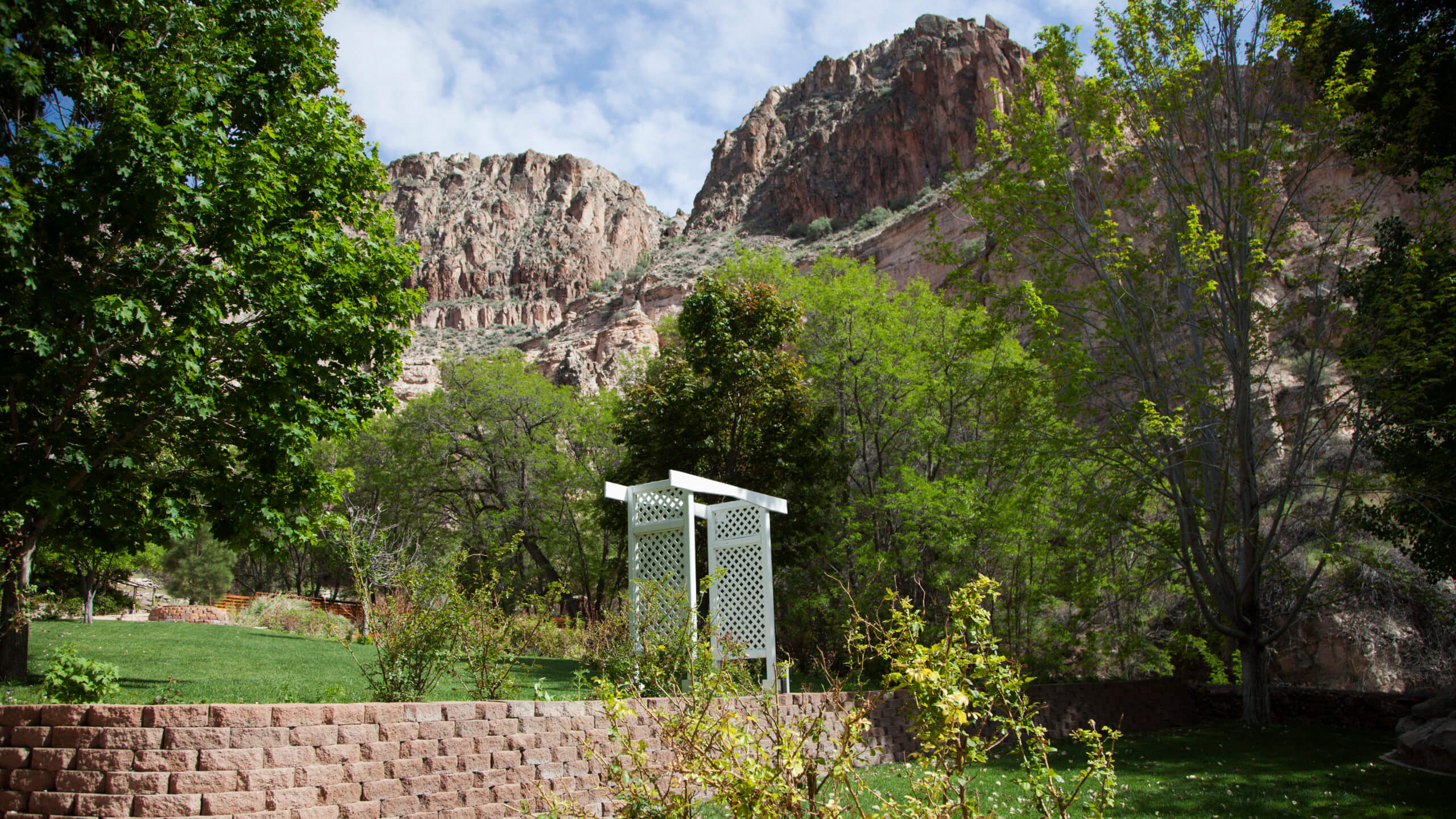 The whole oasis in the middle of the desert thing is overplayed… like, a lot. But if we were going to use it, then yeah—now's totally the time. Also located within the ridiculously stunning Rainbow Canyon area, Kershaw-Ryan is the perfect basecamp if you're looking to get after some of the serious recreation ops this corner of the state so swiftly serves up. Consider it the green part of the rainbow—this lush, spring-fed canyon is a sharp contrast to its surroundings. This rugged, untamed canyon juts out of the low desert Mojave landscape, with incredible hiking trails offering unbeatable views of the valley below. With wild roses, grapevines, fruit orchards, koi ponds, a springfed wading pool, and the greenest lawn you've ever eyeballed, getting out of the car here is satisfying if you're picnicking, or planning to tear up the canyon on the state's newest mountain biking trail system.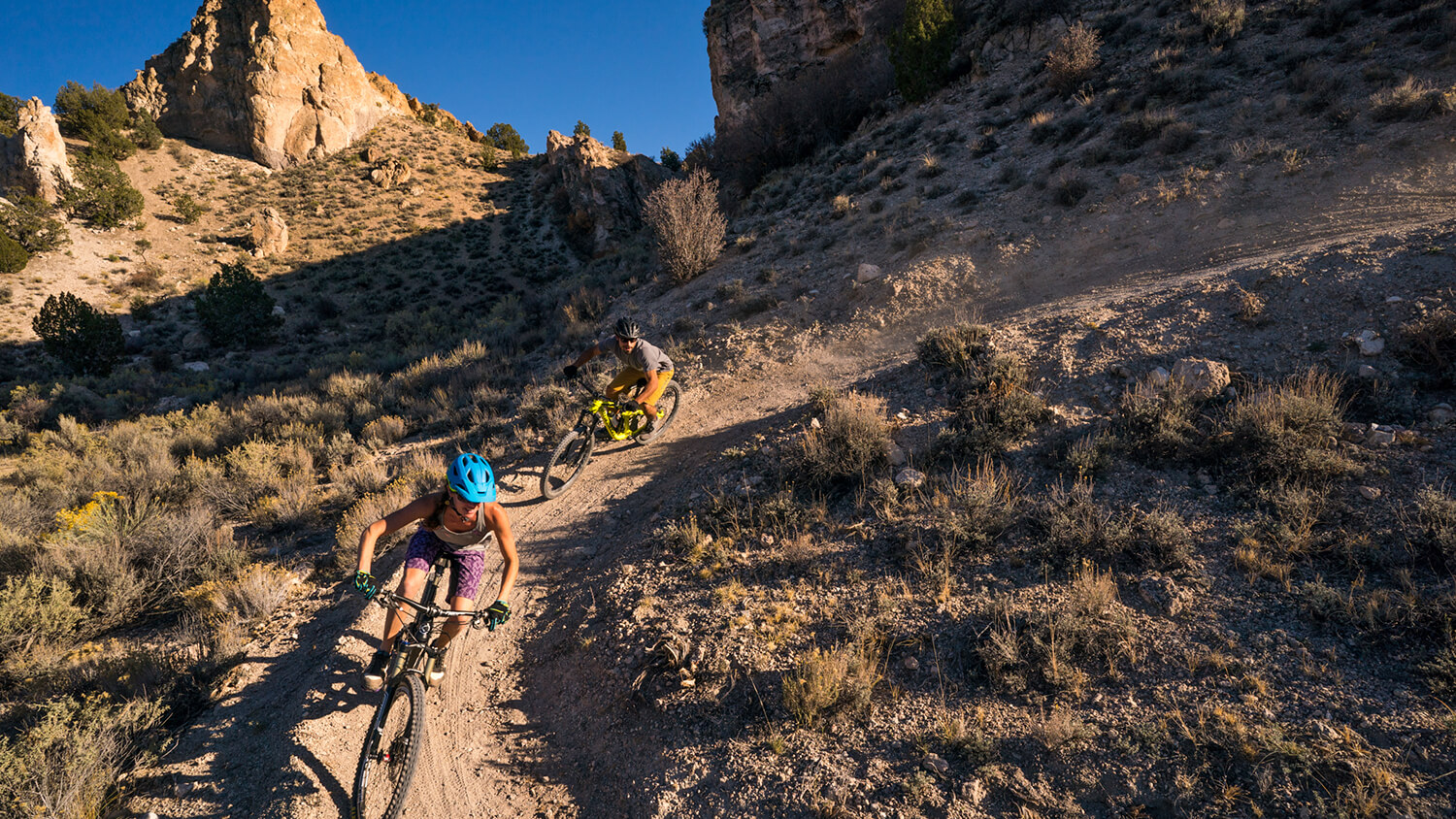 Yep, you read right—Barnes Canyon Mountain Bike Trails is Nevada's flashiest new singletrack mecca, with everything from fast and flowy, to rocky and technical, and everything in between—and is accessible just outside park borders. Also one of Nevada's first four state parks, keep an eye out for some drool-worthy structures built by the Civilian Conservation Corps. And before you hit the road, be sure to take a dip in that spring-fed pool that put this place on the map, if you know what's good for ya.
Angling for Gold at Spring Valley? Hey, We'll Take the Bait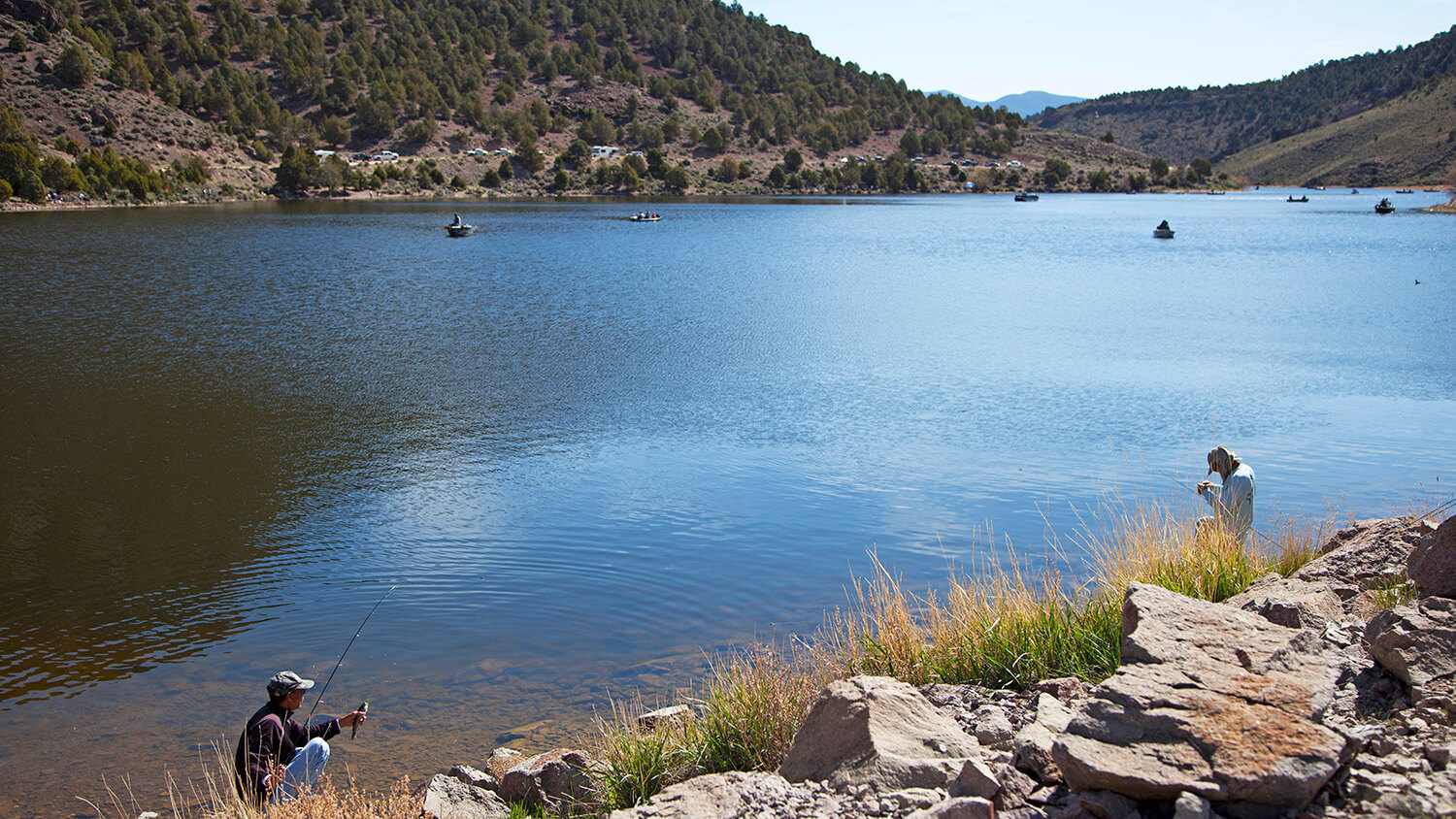 Shhhh… you hear that? Yep, it's those Rainbow, Tiger and German trout calling you all the way from Eagle Valley Reservoir. We can't quite put our finger on what's happening at Spring Valley, but every single damn time we swing through these parts, there's some kind of magic that's easy to get swept up in, and we're here for it. Whether it's the Harley-Davidson commercial vibes with that sexy, rolling roadscape, an actual place called Horsethief Gulch, eye-catching volcanic sediment formations, or the fact that some of southeastern Nevada's best fishing goes down here, we just can't choose. And the beauty in it is, you don't have to.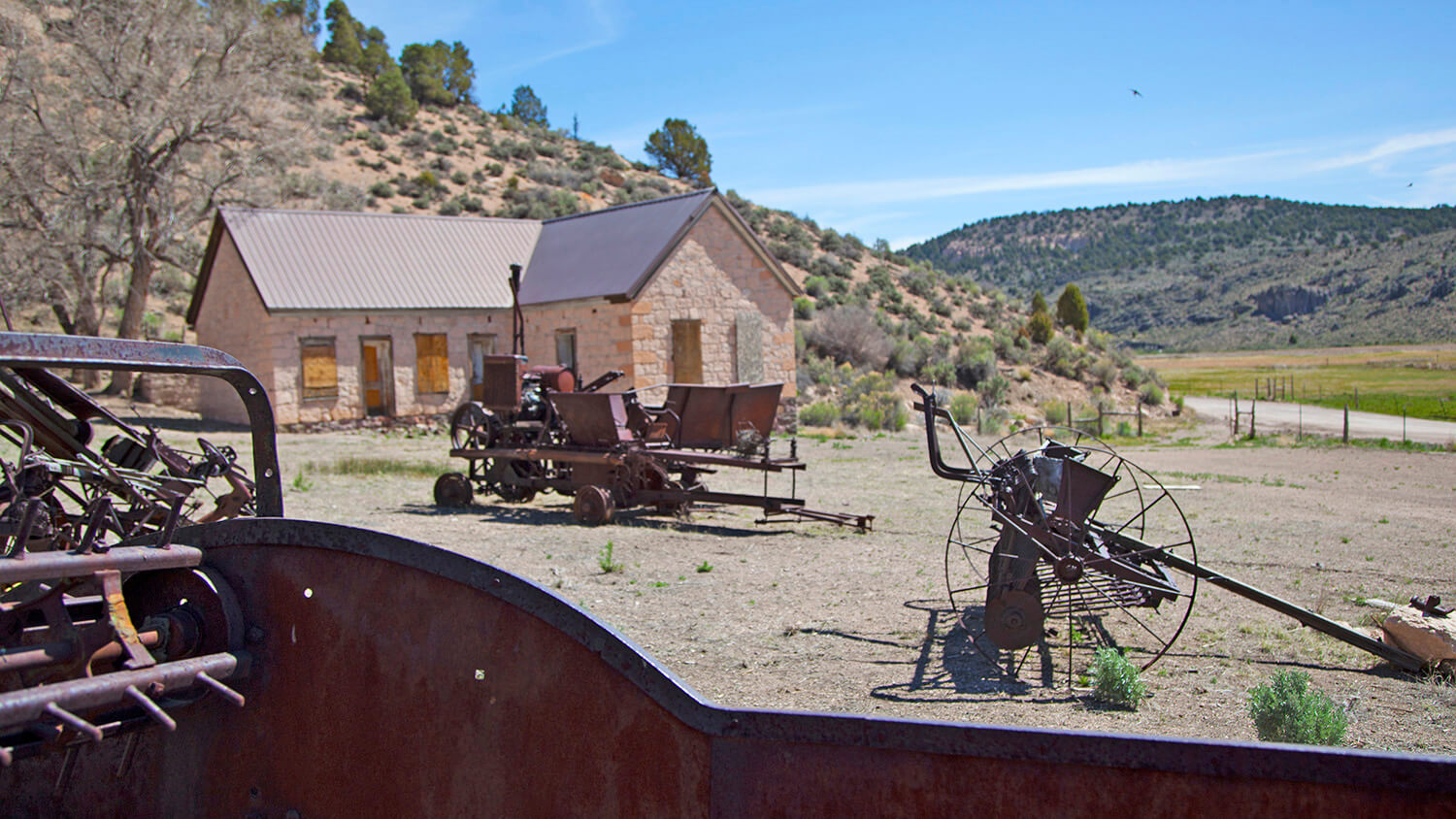 Though people have been living in this section of the Great Basin for more than 5,000 years, the biggest indicator of life from another period only stretches back about 150 years or so, when Mormon Pioneers settled down in this section of the state. If you're into history, the Stone Cabin and Millet Ranch are enough to go totally gaga over, that is, before you totally go over the edge with the fishing situation going down at Spring Valley State Park. Keep tabs on regular fishing derbies that go down at the park, but whether you're here for an official tourney, or casting from a boat or the shoreline, you can't go wrong with reeling one of the several types of trout stocked in the park.
The Best Park to Post Up Your Rig, And All the Other Echo Canyon Hookups Ya Need to Know About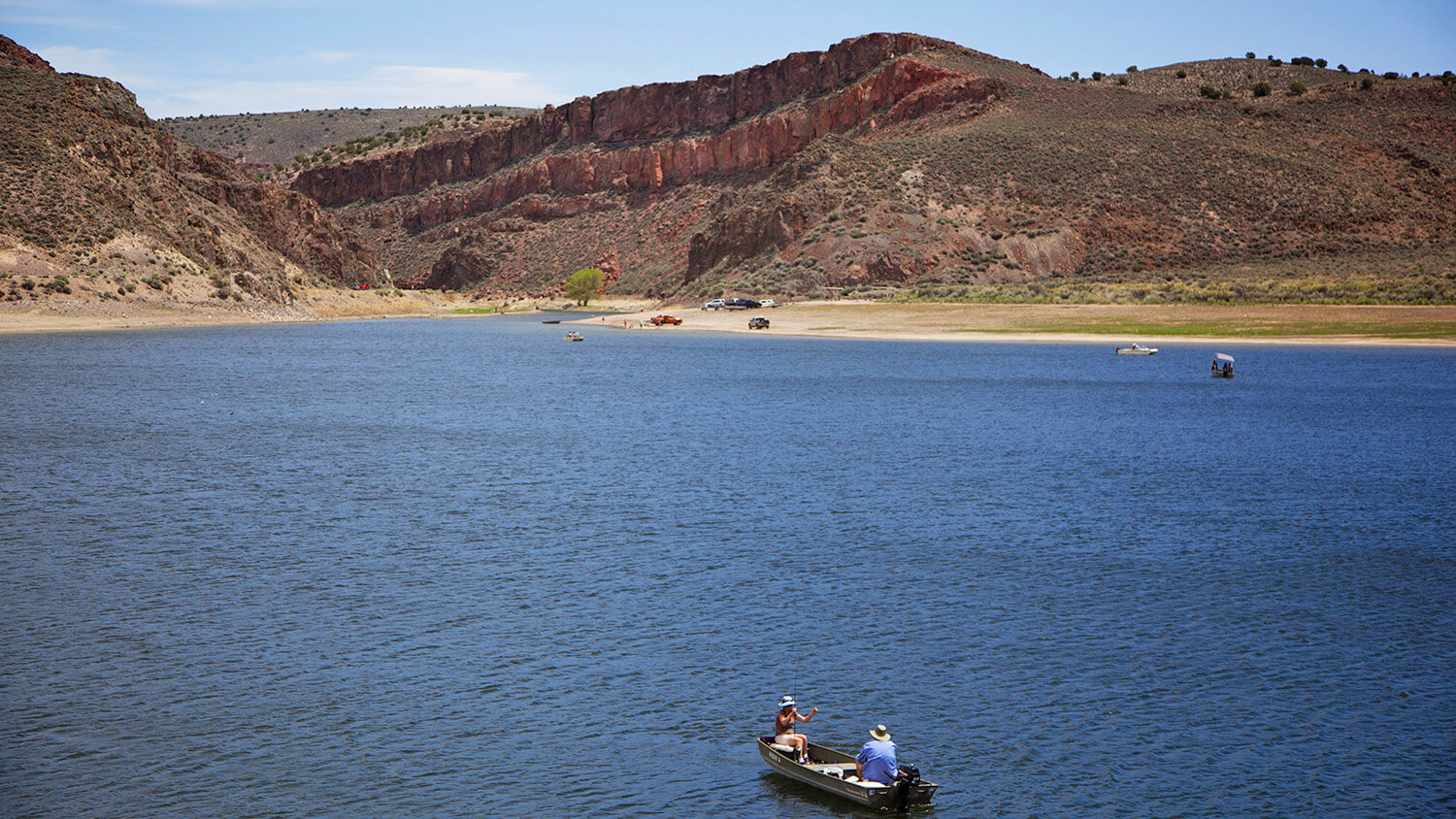 You're digging Spring Valley so much, you don't want to leave, do you. Travel Nevada PRO TIP straight from us to you: Spring Valley and Echo Canyon are connected by waterway, and you can take the scenic, back scooty way from one to the other. Not that regular highway access is pesky, but if you could drop into some lesser explored routes, wouldn't ya? These two bodies of water are actually connected by the same small stream that feeds them both, and are even part of the Colorado River watershed, carrying water, if you can believe it, all the way down to Lake Mead. But in this part of the world at Echo Canyon, the reservoir is perfect for posting up next to, especially if you've got an RV or big camp setup in tow. Better yet—got a RV rig AND a boat? Well then, looks like you've just found your park.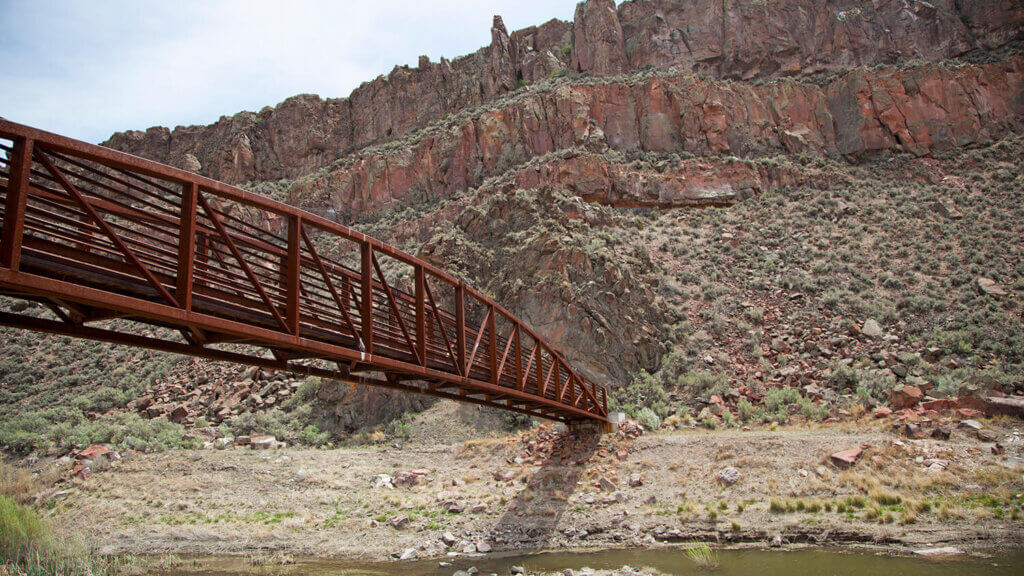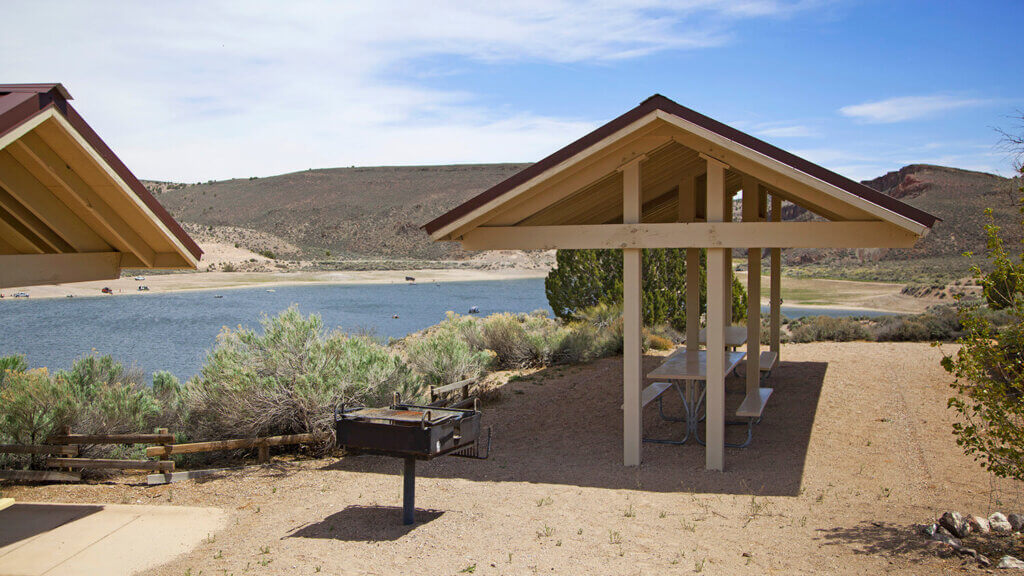 Aside from a truly gorgeous reservoir to overlook over the course of several sunrises—this park has all the swanky amenities that other parks in the area don't. The group picnic area can host up to 70 people, which is awesome, but regular old campsite amenities are also stacked. Here, each site has full hookups, drinking water, and flush restrooms… primitive schmimitive.
Stargazing From the Slot Canyons at Cathedral Gorge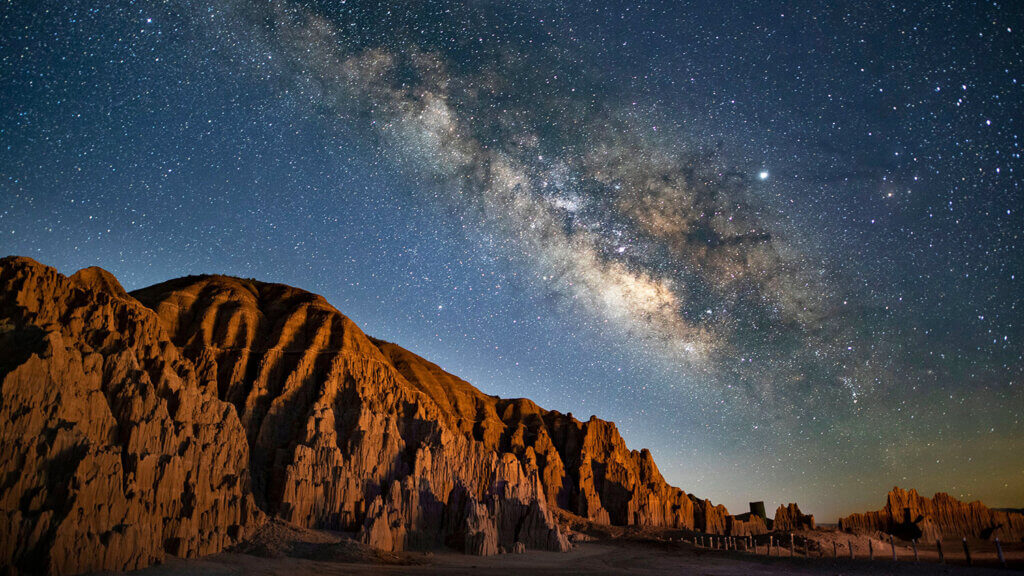 Seeing the Milky Way's entire galactic center pop through a slot canyon? Yeah—let that one marinate for a minute. To cut to the chase, no matter what you're doing inside these slot canyons, it's a hell of a getaway we'd suspect you never thought possible in good ol' Nevada. But Cathedral Gorge's otherworldly escape is situated right between Pioche, Panaca and Caliente, which makes for the perfect summertime retreat. The campgrounds here are awesome—I mean, they had us at coin operated showers—but what makes visiting this park during the summertime amazing lies in two little details. First, like a cave system, the slot canyon channels certainly feel 10-ish degrees cooler, and makes for a sweet little shady respite when those thermometers are sweatin'… Second, Nevada's summer months are particularly satisfying for stargazing, with the Milky Way positioned perfectly, and the clarity of our night skies enabling the entire galactic center to show itself off, even to the naked eye.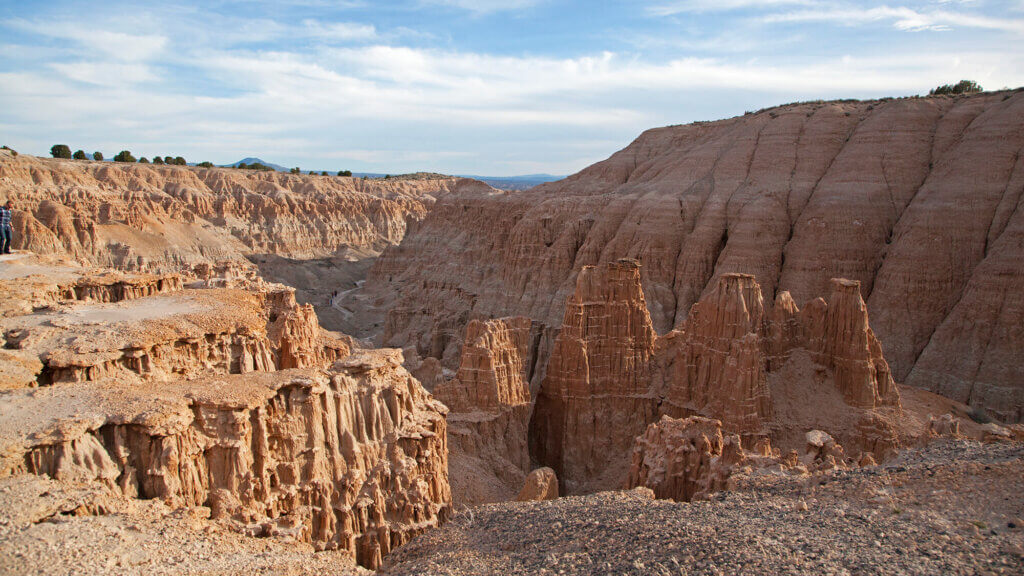 Cathedral Gorge, along with Beaver Dam, Kershaw and Valley of Fire were Nevada's first four state parks, built by the CCC during the 1930s. Evidence of their signature stone masoned delights can be found throughout many of Nevada's parks, but the biggest still-standing collection of their work is on display and still in use at Cathedral. Keep an eye peeled—or heck, stargaze from—the Miller's Overlook gazebo, or kick back and admire the heavens from a CCC-built fire pit, found throughout the park. And if you're into landscape astrophotography, it just doesn't get better than that CCC-built water tower within the park.
If you plan to check all six of these babies off the list, Cathedral Gorge is the best and most central home base for all the different adventures that await. #NVStateParks
Not ready to hang it up? Snatch Valley of Fire on your way up, then continue north along the Great Basin Highway for two more Nevada State Parks at Ward Charcoal and Cave Lake. Best yet, cap off your park-packed marathon at Great Basin National Park, beneath Nevada's second tallest peak and the oldest living trees on planet earth. Eight state parks and one national park along one #NVRoadTrip? Talk about wanting to hit the road and never look back.
Get Inspired
Related Stories