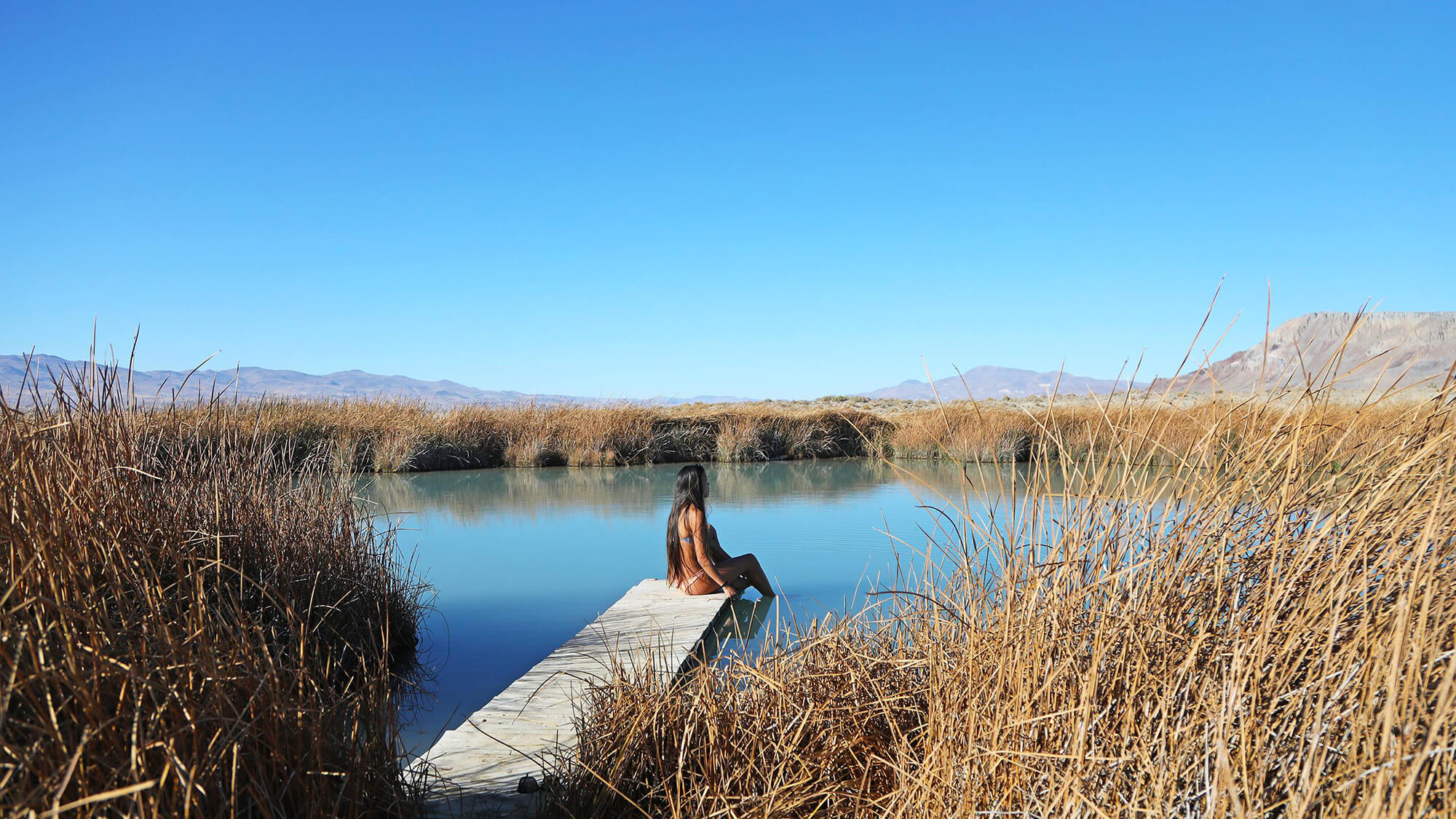 It's no surprise that the Black Rock Desert—an area known for stunning landscapes, and untamed remoteness—is home to an impressive series of some of Nevada's best natural hot springs. Nevada is home to the most natural hot springs in the United States, which can be found throughout the state. A large pocket of handful of natural hot springs can be found along the edge of that iconic Playa, made famous by the Burning Man arts festival held here each year. Ruggedly remote, accessing these hot springs is no easy feat and requires the skills of an experienced offroad driver, and when accessing safely and responsibly, Black Rock Hot Springs are the type of natural high desert oasis you won't soon forget.
HISTORIC BLACK ROCK HOT SPRINGS
The Black Rock Desert's vast landscape is managed by the Bureau of Land Management (BLM) and comprised of 1.2 million acres of national conservation and wilderness area—together, this is the largest collection of publicly managed lands in the continental United States. Pioneers following the Applegate Trail through the region named a large black rock formation on the northern edge of the Playa "Black Rock", using this landmark as a place to rest and restock on critical supplies, like water. When visiting this rugged corner of Nevada, keep an eye out for intact portions of the original trail that can still be seen, as the area has remained mostly untouched for more than 150 years.
VISITING BLACK ROCK HOT SPRINGS TODAY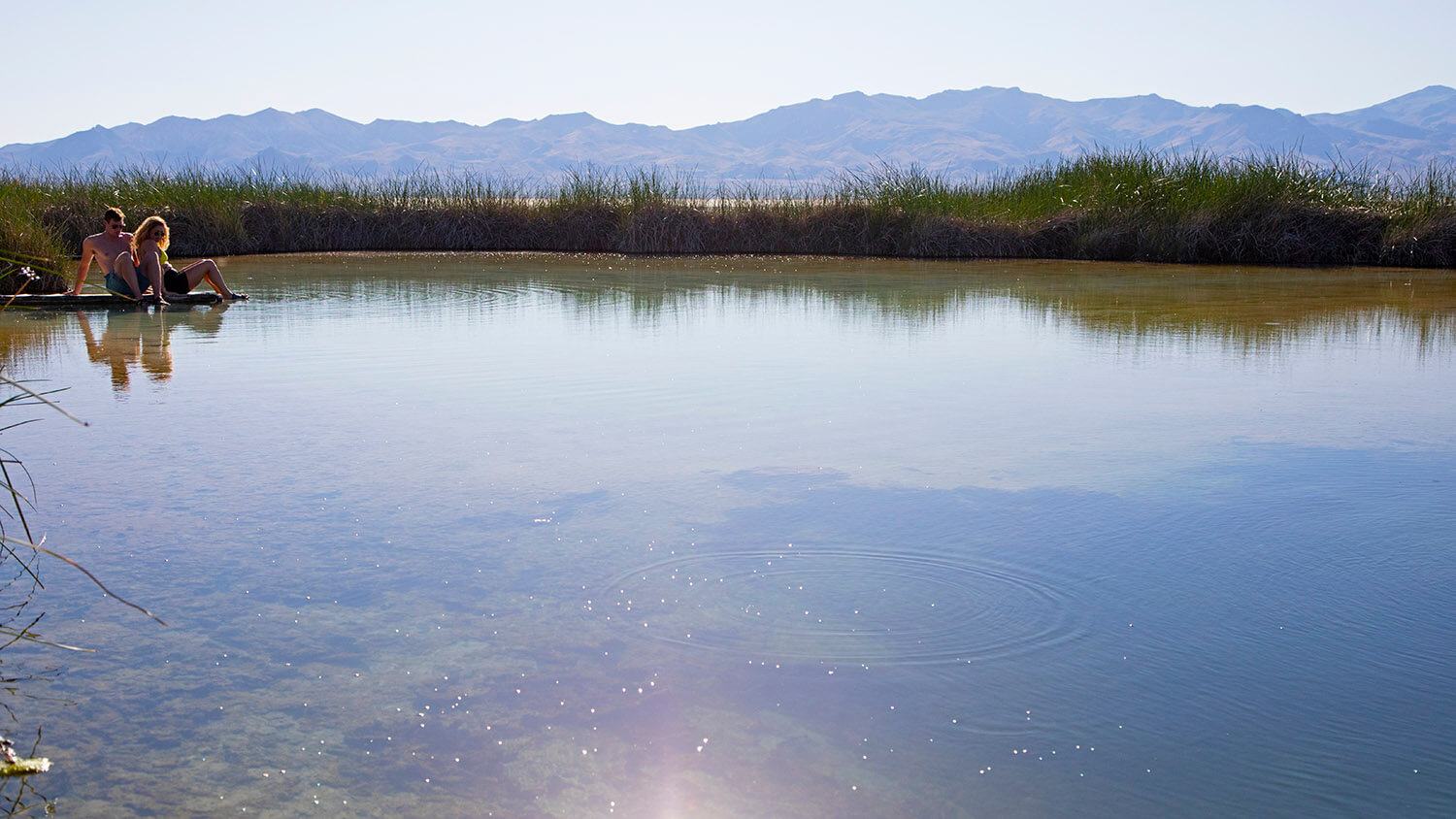 Accessing Black Rock Hot Springs means traveling across the Playa—an ancient dry lakebed. This area is commonly dry—cracked after baking in extreme high desert temperatures—but is completely impassible when wet. If conditions are dry and the Playa is safe to access, do as the pioneers did and look for the pointed black rock formation on the horizon. The hot springs are accessed directly beneath this age old landmark, and can be accessed via a sandy dirt road. Here, visitors will find a large blue pool of natural hot spring water, surrounded by reeds and wetlands, with a small dock stretching out into the pool. Please stay on the main roads, and practice good hot springing etiquette when visiting these fragile, historic landscapes.
TRAVEL PREPARED
When exploring Nevada's beautiful backcountry, always remember to travel prepared. Remember to bring a spare tire (a tire patch kit wouldn't hurt either,) extra fuel, and plenty of food and water. This is a spectacular section of Nevada, but is also one of the state's most rugged and remote. It proves to be a great way to hit reset, but remember this: you will be in fact be disconnected from cell service and away from all modern conveniences like restaurants and gas stations. Do not attempt to travel in this area unless you've come equipped with a high clearance, 4 wheel drive vehicle.
Travel smart and plan ahead. Before embarking on Black Rock Desert adventures swing through the Friends of Black Rock office in Gerlach for the most up to date Playa and surrounding area conditions. To plan ahead, dial Friends of Black Rock directly at (775) 557-2900.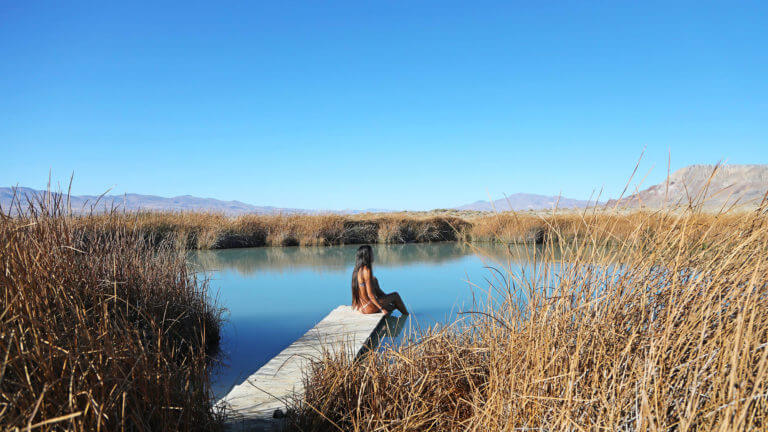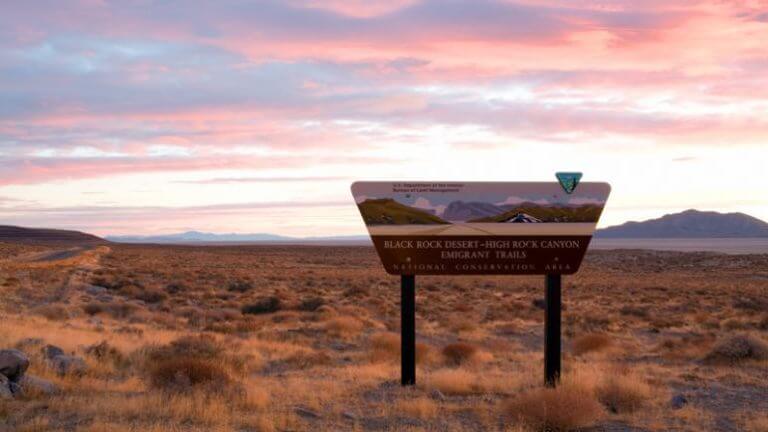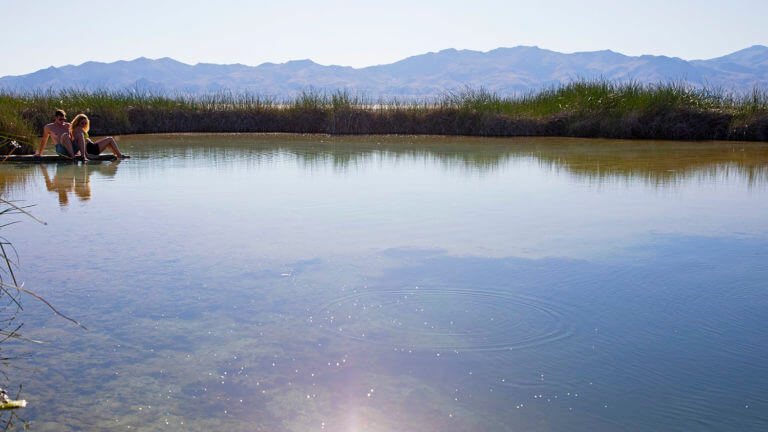 This Location: