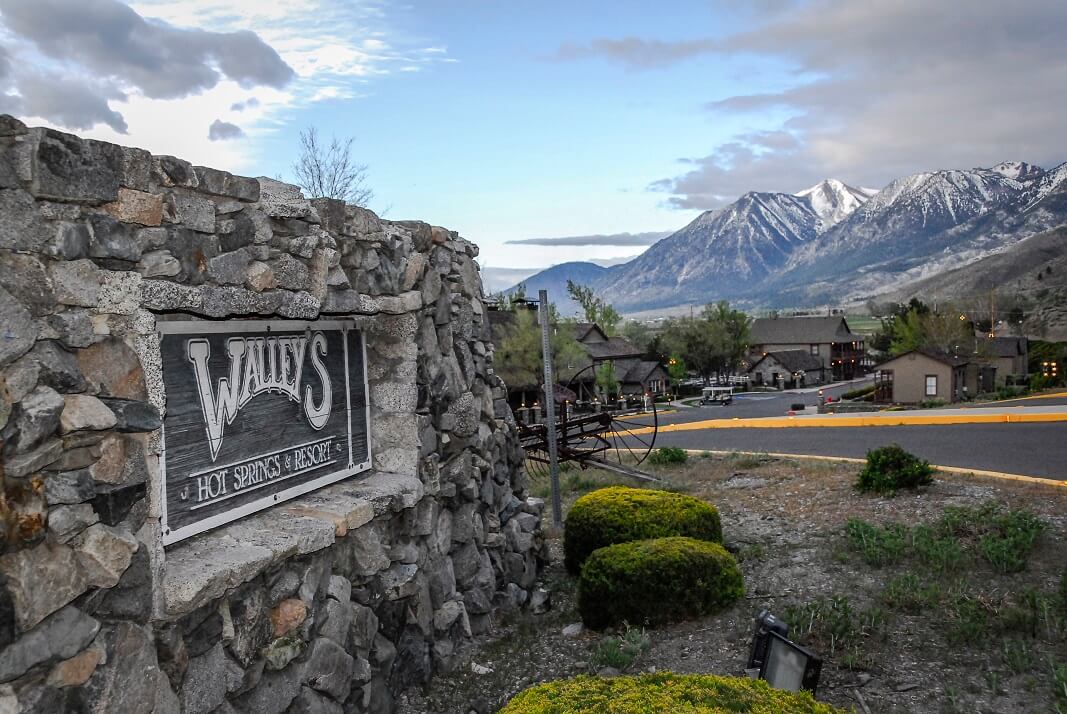 "It is with greatest pleasure that I contribute an article in your valuable paper in regard to Walley's Hot Springs, situated one and a half miles from Genoa, Douglas County, Nevada. These springs, without a doubt, have no equal on this coast for the cure of rheumatism and all afflictions that necessitate me visiting them. I now leave without crutch or cane, entirely well, not only relieved from pain but gained in spirit."

Mark Twain, 1887
Surrounded by the picturesque views of the Sierra Nevada Mountains, David Walley's Resort is a getaway for all ages. Enjoy spacious condo-style accommodations including studios, one- & two-bedroom villas, plus two- & three-bedroom cottages and each room features a full kitchen or kitchenette complete with cookware and tableware. Since its conception almost 160 years ago, the resort has offered its patrons the ultimate in relaxation and health benefits from its mineral rich waters. Relax in one of the five on-site hot spring mineral pools hot water enthusiasts have been enjoying for more than 150 years. For dining, our rustic yet elegant upscale restaurant, 1862 David Walley's Restaurant & Saloon, offers creative upscale dining and the ambiance of a mountain lodge, while its 1862 Saloon bar is a casual, rustic-style lounge and fantastic food.
HISTORIC HOT SPRINGS
Whether you're seeking an adrenaline-packed ski adventure, a luxuriously therapeutic getaway, or a solid does of history, David Walley's Resort seems to have it all. Located a stones throw from Genoa—Nevada's oldest establishment—it's no wonder this unique destination is full of the Silver State's most long-standing history. During this time, the American West promised a fresh start and new fortune persuading thousands to make the trek westward. A young New Yorker named David Walley was no exception and moved to Genoa in search of his own prosperity. But, the fortune he found did lie in the gold fields of California or even in the nearby Comstock Lode of Virginia City, but in the water.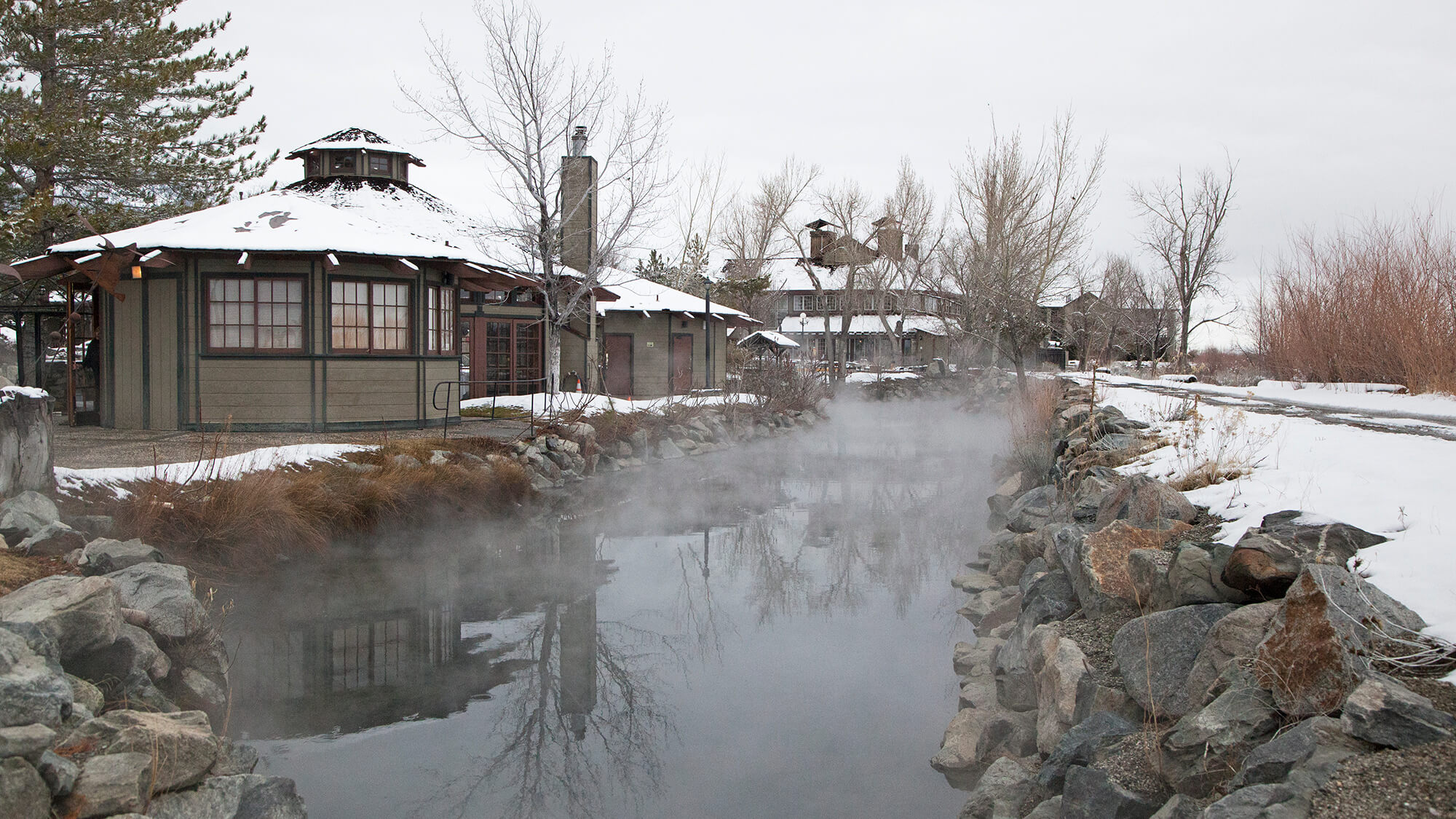 Walley was employed in the Genoa area and was tasked to dig a tunnel directly across from the natural hot springs that sat just 1.5 miles from town. After taking advantage of a nice soak and experiencing the springs' therapeutic value first hand, Walley purchased the hot springs and surrounding property and started charging 50 cents a bath. The springs soon became quite a success and Walley, along with his wife, set out to expand the property.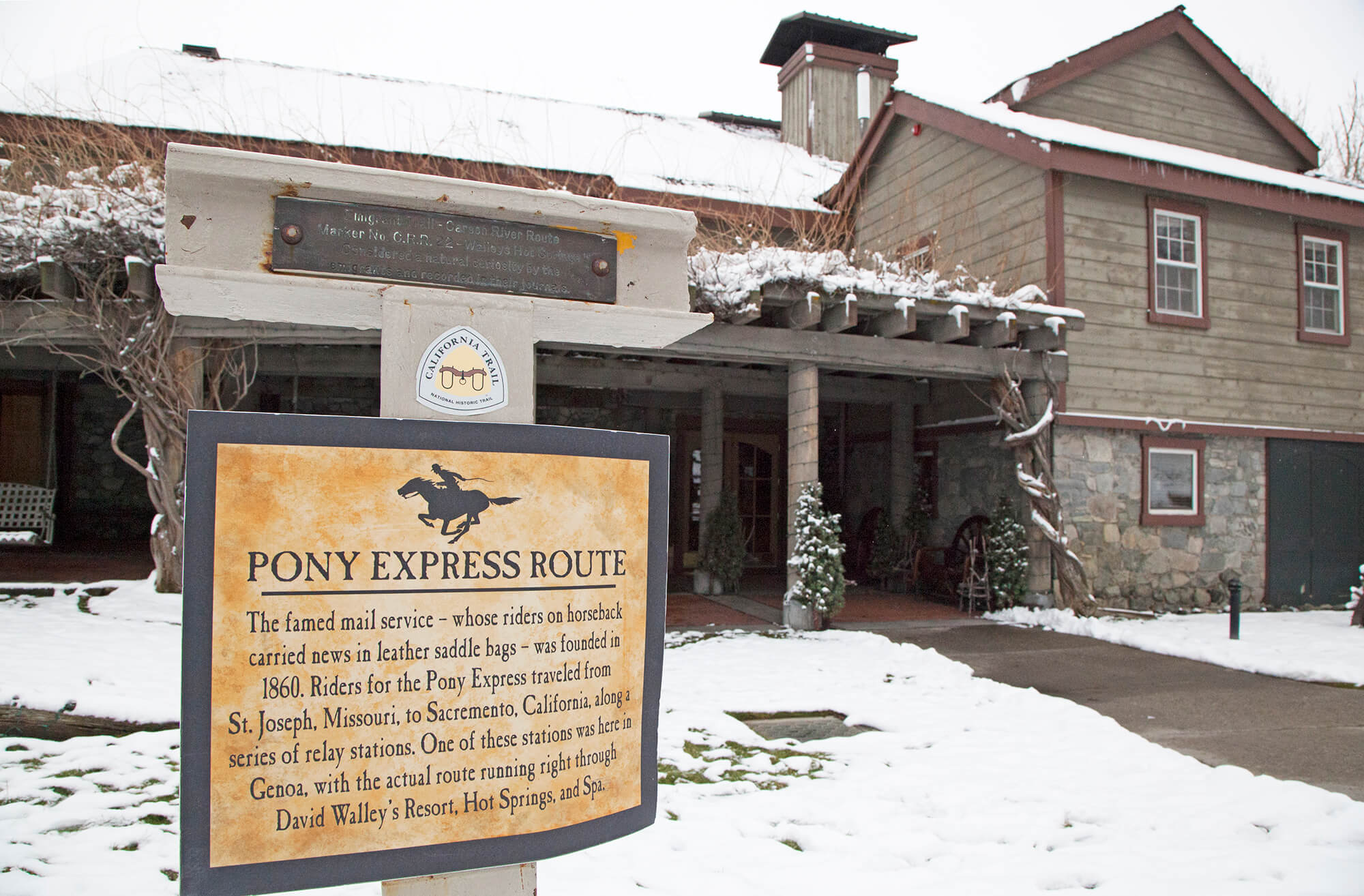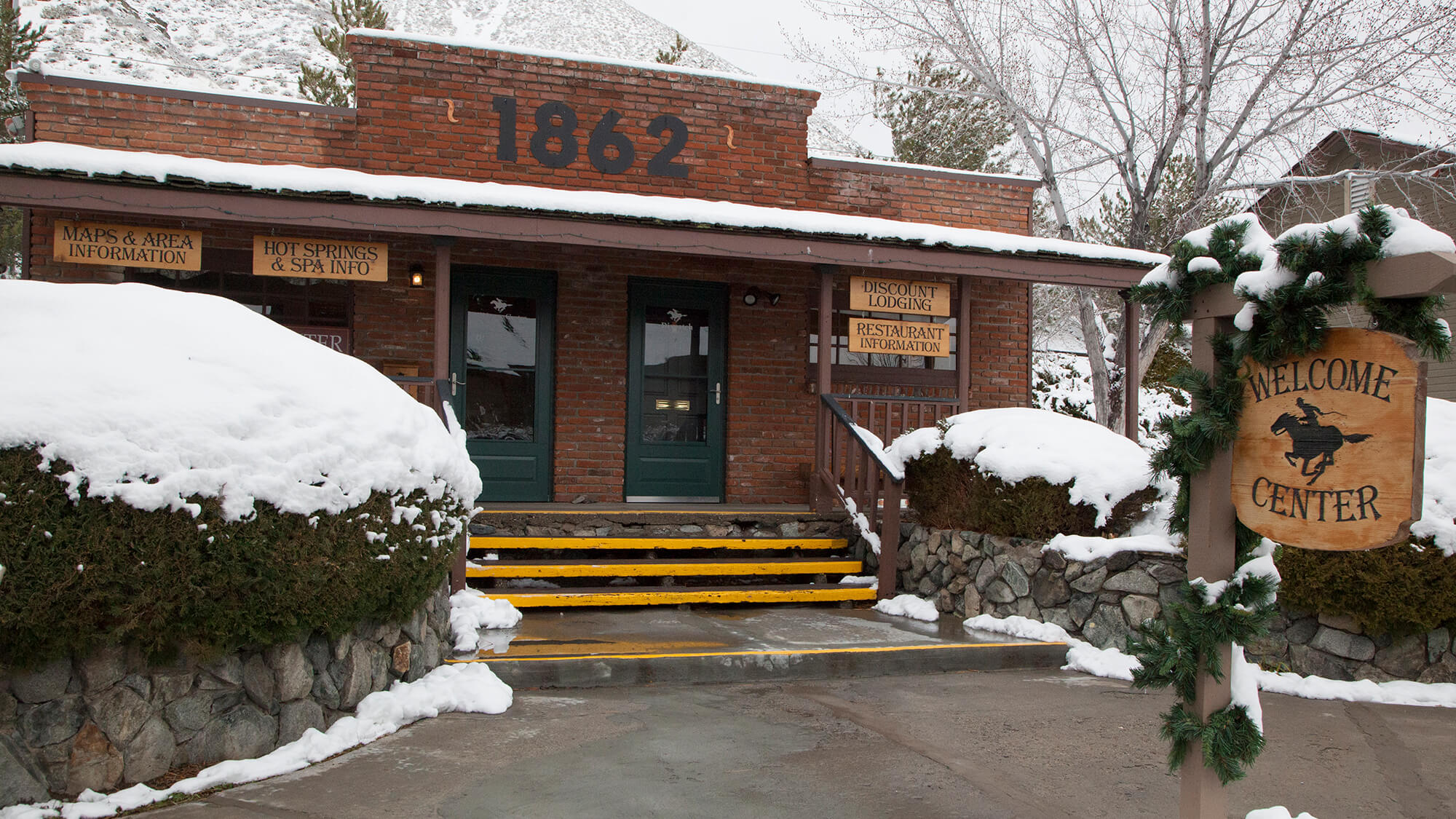 Interesting enough, during the same time, the legendary Pony Express was in operation and utilized a route that ran adjacent to Walley's hot springs. The town of Genoa was a station on the trail and riders who stopped here for a rest made use of the natural hot springs to soothe their aches and pains.
By 1862, an opulent resort was built which was comprised of a 40-room hotel with 11 bathrooms, a grand ballroom, a large stable, a swimming pool and several bathhouses with a resident physician and masseur. From that point on, David Walley's was well known for its famed baths and became a regular stop on stage coach routes. While David Walley's was a place for weary miners to relax, it soon became an icon to affluence, drawing high society from near and far, including famed writer Mark Twain, movie stars like Clark Gable and Carole Lombard and a handful of United States presidents.
Since opening pre-statehood, David Walley's Resort has seen several owners and survived a devastating fire. But, several original buildings still remain onsite as does one of the original stone soaking tubs. The present-day resort has done well to keep Walley's legacy alive by hosting guests from around the world in a modern and relaxing getaway.
VISITING DAVID WALLEY'S HOT SPRINGS TODAY
For the ultimate natural hot springs getaway, you have to visit David Walley's Hot Springs. Masters at combining health, beauty and vitality, the resort-style hot spring experience here is unlike any other in the Silver State. Hot spring enthusiasts will be delighted to find a large heated swimming pool and five separate mineral spas with temperatures ranging from 98 to 104 degrees fahrenheit. The geothermal water being funneled into these hot springs is naturally produced from the Earth's mantle and filtered and cycled every 2-3 hours.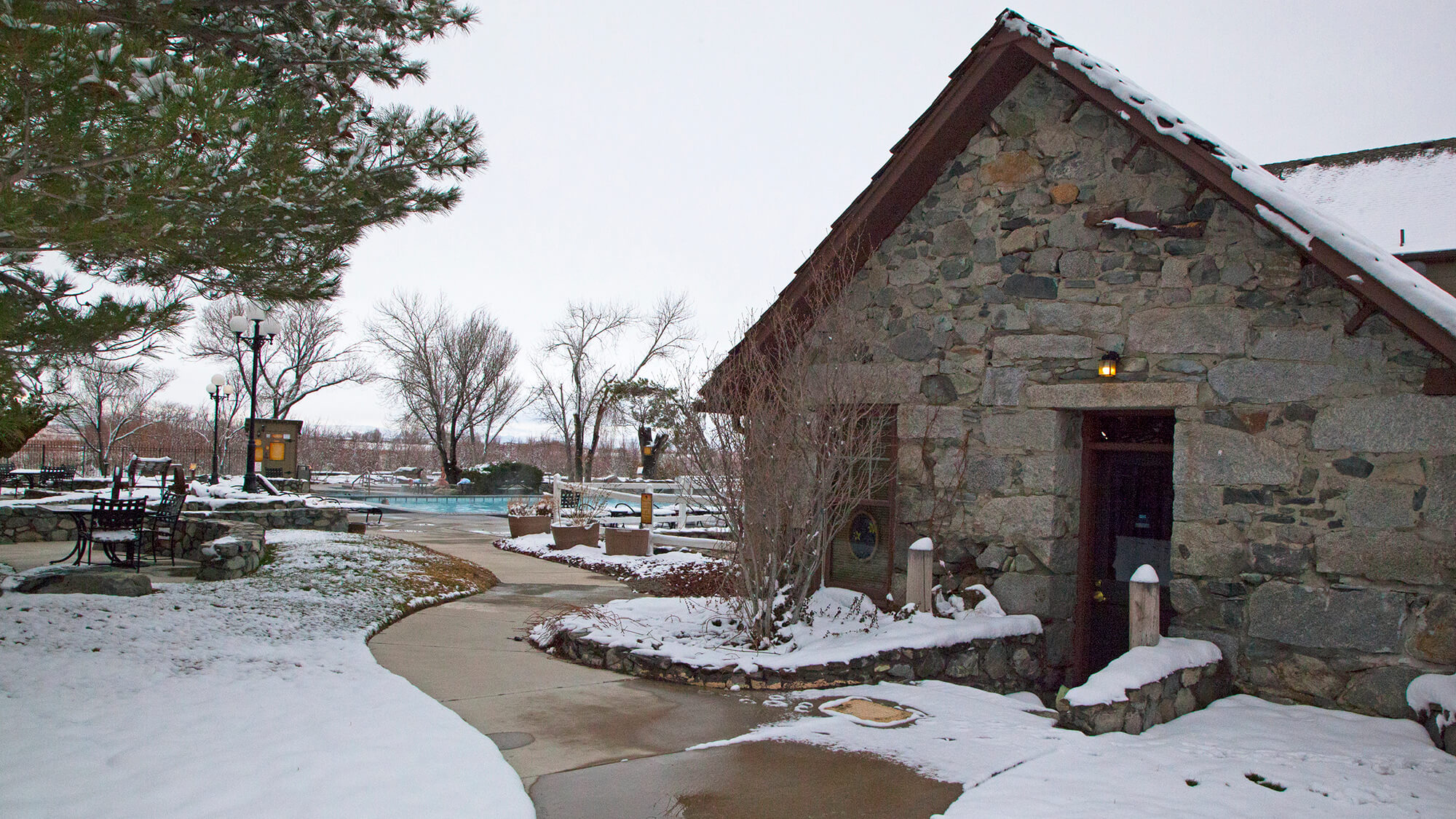 Many restorative properties are found in natural hot springs including potassium and sodium, which are know to eliminate toxins, alleviate arthritic symptoms and promote healthy skin. But, of all the enriching minerals found in the natural hot springs, perhaps the most impactful is sulfur, which happens to be the main mineral found at David Walley's. Sulfur has been medicinally used for thousands of years and is more popularly found in keratin, which has been associated with strong hair, nails and skin.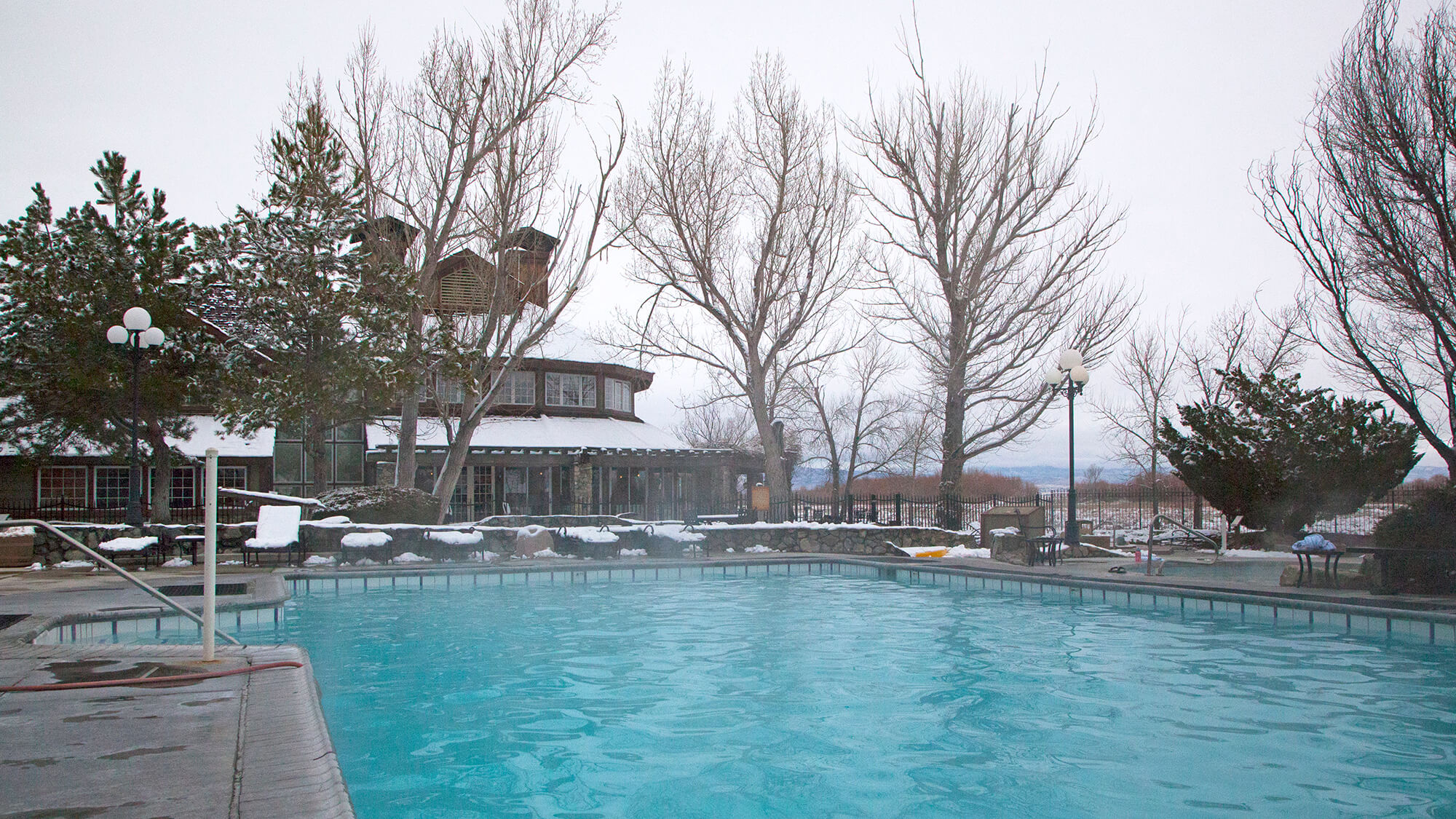 HOT SPRINGS ADMISSION & RATES
David Walley's Hot Springs is open daily from 7:00 a.m. to 9:00 p.m. For the most up to date information on rates, please contact the property directly at (775) 782-8155.
OVERNIGHT ACCOMMODATIONS & ON-SITE DINING
Located at the base of the Sierra Nevada Mountain Range, David Walley's Resort is less than 16 miles from South Lake Tahoe and operates as a year-round retreat for all ages. Spacious studio, one- and two-bedroom villas offer comfortable accommodations with full or partial kitchens and more. For a more luxurious stay, check out our 2 or 3 bedroom cottages that offer even more space and upgraded amenities. David Walley's Resort is your home-away-from-home and the perfect getaway.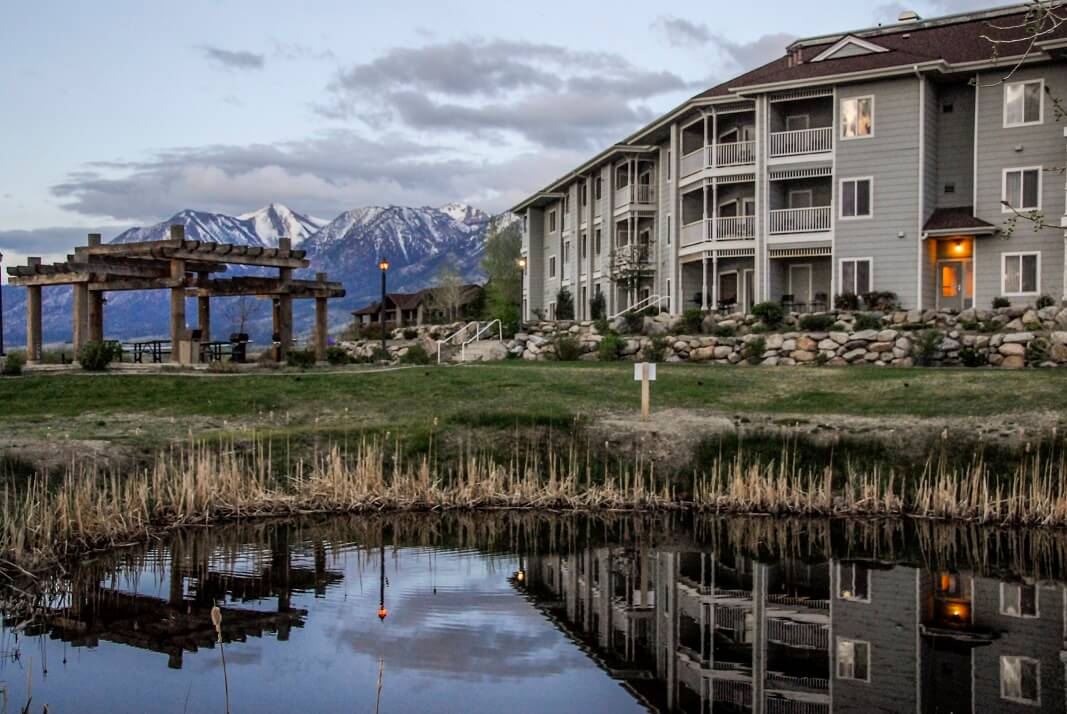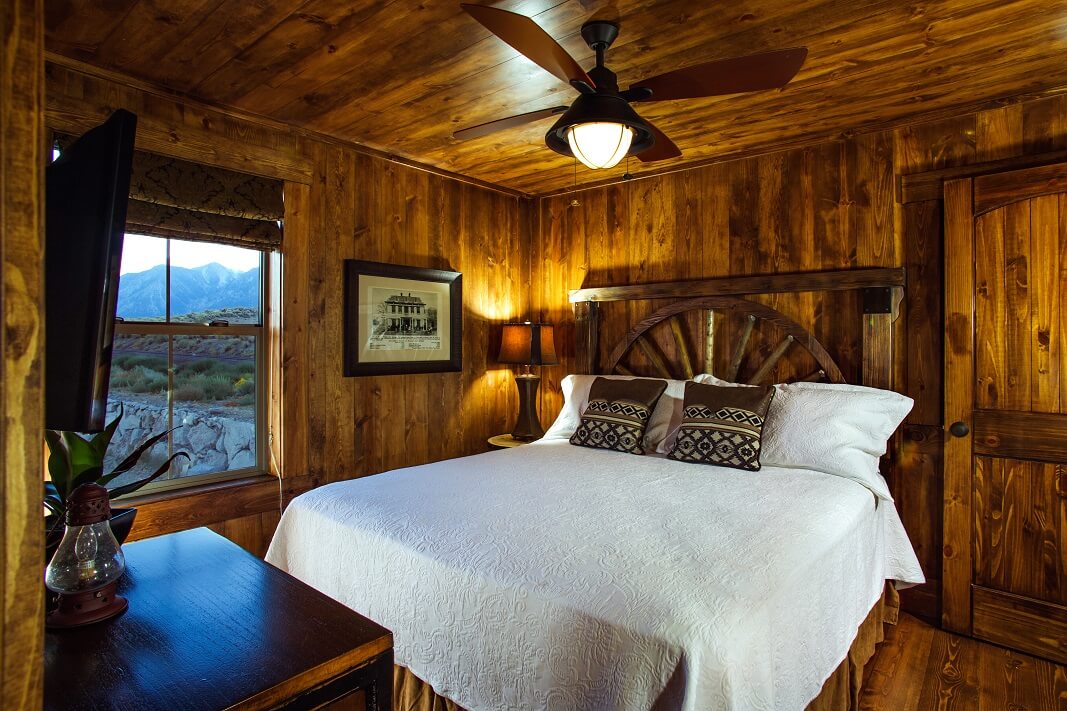 Onsite amenities include a fitness center, billiards, volleyball, playground and board games. Also take advantage of the business center, free Wi-Fi and our onsite restaurant.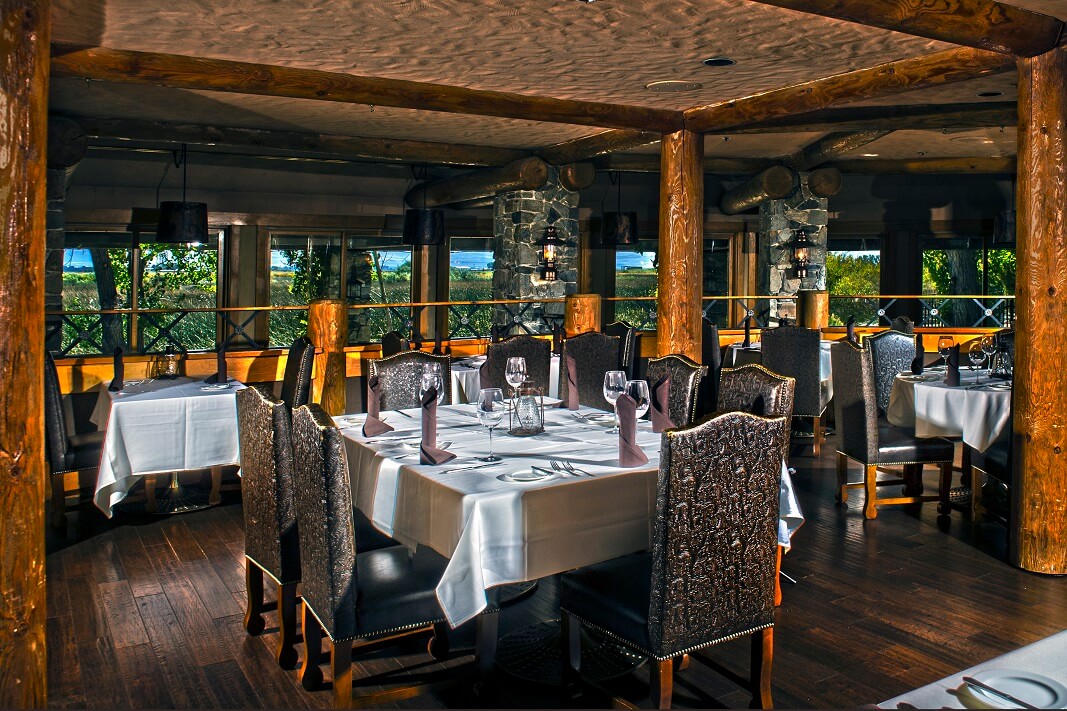 Our rustic, yet elegant upscale restaurant delivers the wonderful warmth and ambiance of a historic lodge, with beautiful mountain views and casual fine American dining that entertains your palette for breakfast, lunch and dinner. Enjoy inspired creations including steak, fish, wild game, delectable deserts and an extensive wine selection. In warmer months, enjoy outdoor dining by the fire pit. Or make it a little more casual at its attached bar, a rustic, old-world-style lounge of hard wood, leather and great spirits.
For the most current information on how to book your overnight reservation or dining reservations, please contact David Walley's Resort directly at (775) 782-8155.