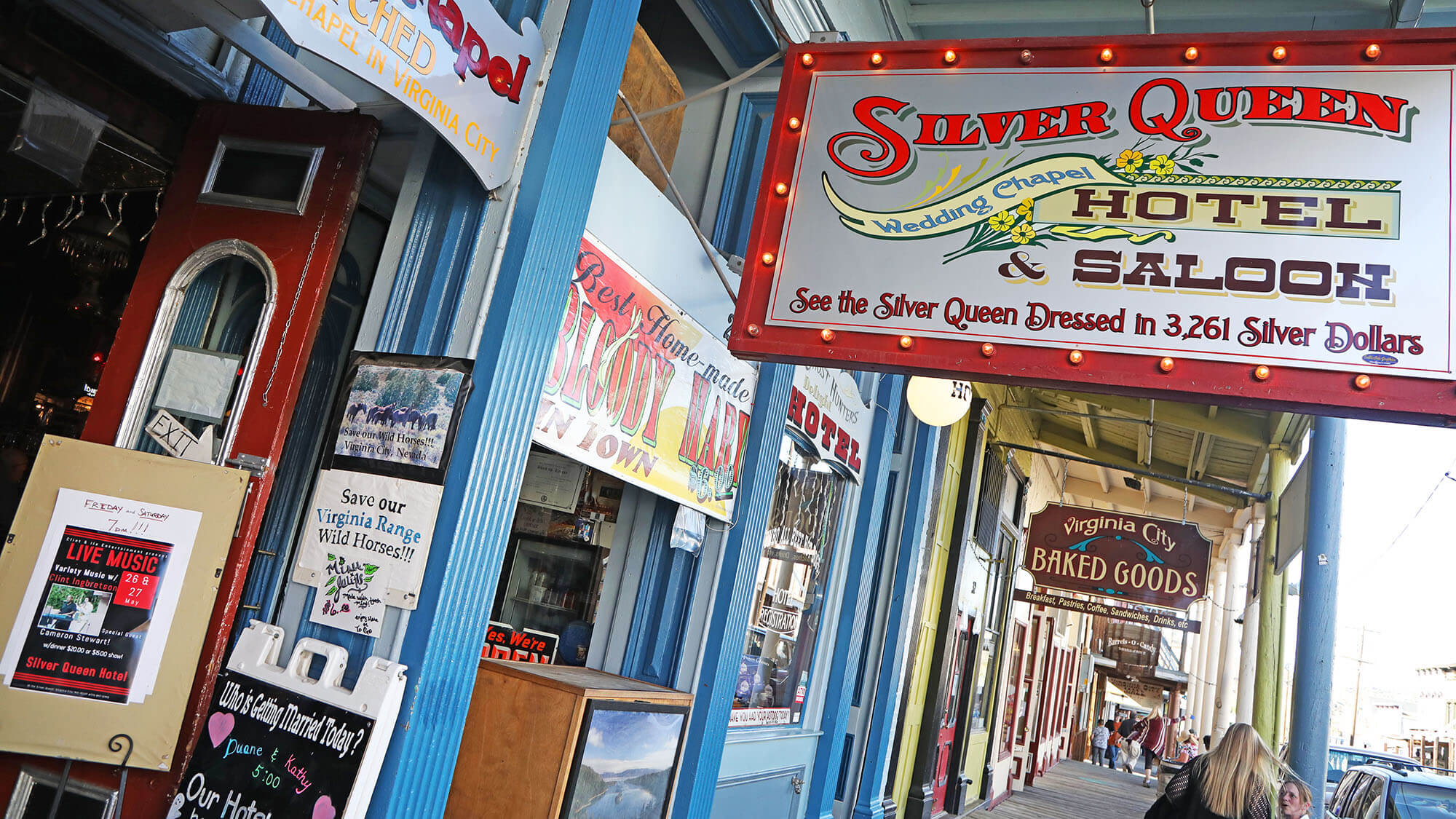 Virginia City Haunted Hotel
Calling all ghost hunters! Located on Historic C Street, the Silver Queen Hotel in Virginia City isn't just one of the most haunted hotels in Virginia City – it's one of the most haunted hotels in ALL of Nevada.
Hotel guests can stay in 28 comfortably appointed and restored rooms, offering up brass beds and scenic views of over 100 miles. Down on the main level, pony up to an 1870s saloon counter and back bar so large that the entire thing was built inside the saloon itself, flanked by the 15-foot-tall Silver Queen made with 3,261 Comstock silver dollars. A crypt-turned-wedding-chapel offers both Old West ceremonies and paranormal investigations, too.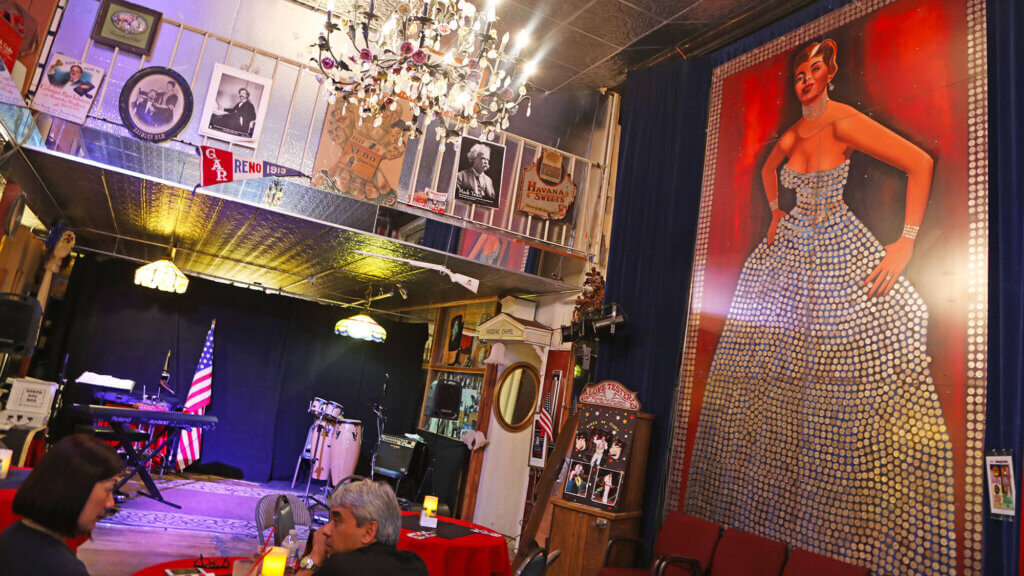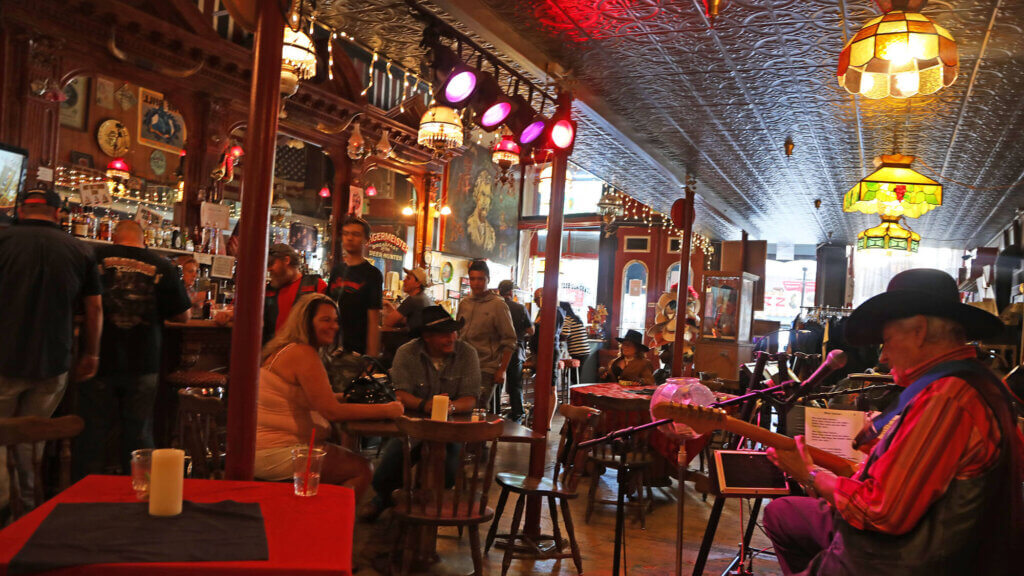 Paranormal Activity at the Silver Queen
If you like visiting San Francisco, or practically anywhere else on the West Coast, you've got the miners of Virginia City to thank. In the 1860s, they chased silver veins the size of football fields during the Comstock Lode era (still one of the world's largest silver discoveries). This bonanza helped fund the development of the entire western United States, extending rail lines and ushering in all walks of life from around the world.
Virginia City was one of the most exciting places to be, but it was certainly not a model of safety by any modern standards. Lots of incidents happened, including mining accidents, a few town-demolishing fires, and many murders. While the Gold Hill Hotel lies just down the street and is the oldest hotel in Nevada, the Silver Queen Hotel is Virginia City's oldest hotel and allegedly the most haunted.
Rosie's Ghost
It wouldn't surprise us if there were a few different spirits lingering within, but the most famous Silver Queen ghost is Rosie. Back in the Comstock days, a prostitute named Rosie operated her business in the Silver Queen, and is said to have taken her own life in Room 11 sometime during the late 1800s. Her story remains mysterious, but Rosie has evidently never checked out, having made countless appearances in the decades following her suicide.
Even though the entire hotel is carpeted, guests have often reported loud steps on a wooden floor, rattling door knobs, the sound of voices, and even an apparition of Rosie herself at the top of a long staircase where she has been spotted lingering. The Silver Queen is such a paranormal hotspot that several reality TV ghost hunting shows and paranormal surveys have been conducted here, too, including Zak Bagans' Ghost Adventures. Don't believe the lore? Experience it for yourself and stay the night in Room 11. Contact the front desk to start your haunted journey.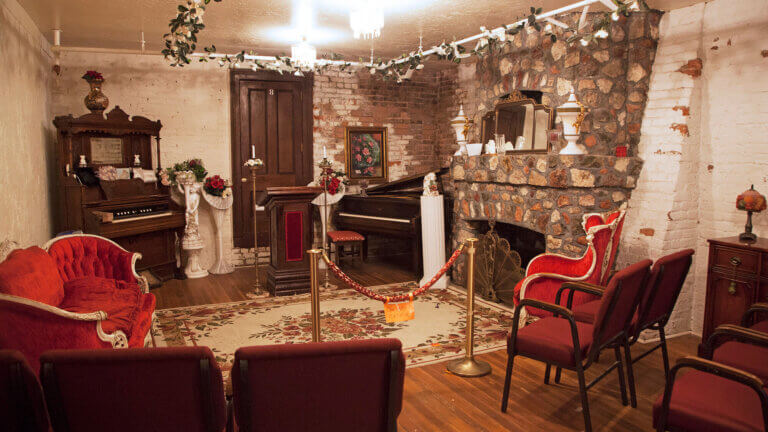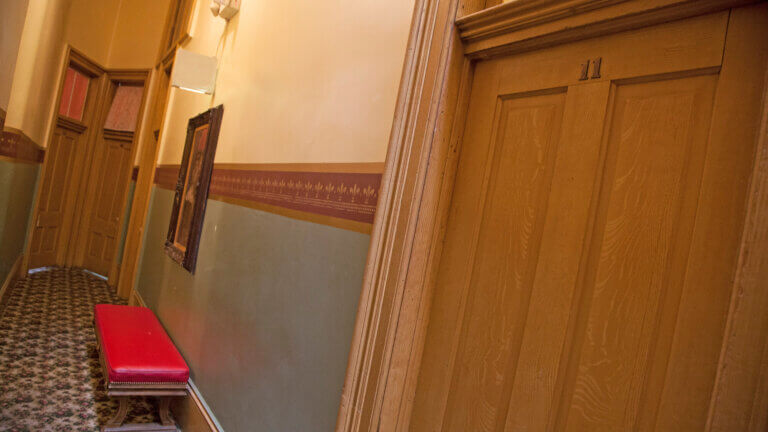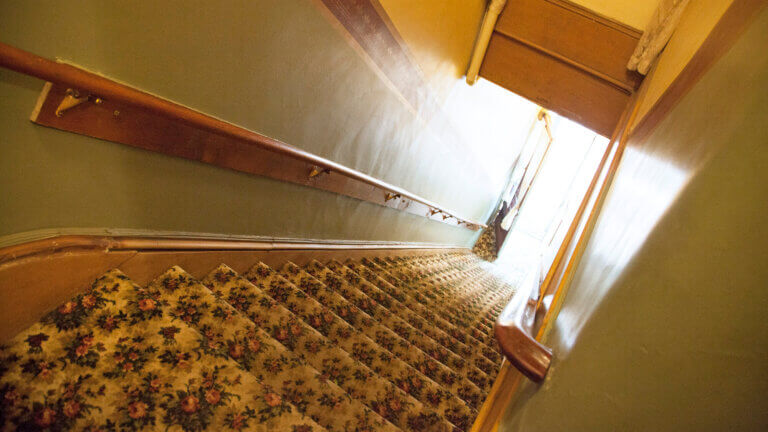 This Location: