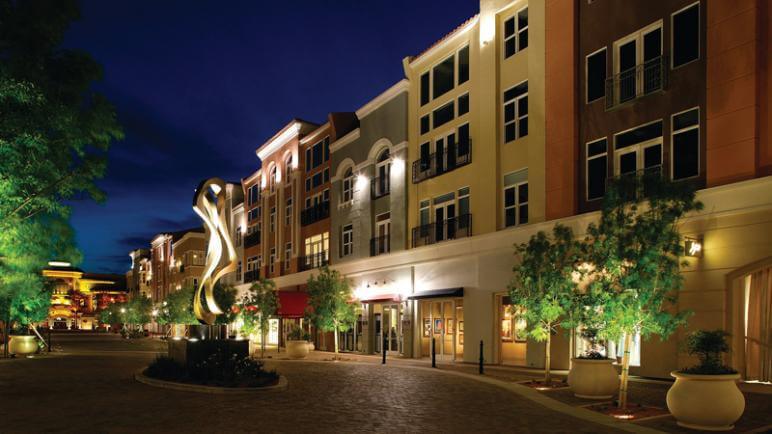 The District At Green Valley Ranch
The District at Green Valley Ranch provides a vibrant and diverse mix of shopping, dining, entertainment, residences and office space – all set in an urban environment, with a pedestrian-friendly main street plaza, and a beautiful central park, complete with a vintage-style carousel.
Hours:
The District at Green Valley Ranch is open seven days a week from 10:00 AM to 7:00 PM. Each individual store and restaurant may have varying hours, so be sure to call ahead of your visit to ensure your destination will be open during your visit.
Admission:
No admission is required to access The District at Green Valley Ranch. Green Valley Ranch offers a parking garage and valet for both the casino and hotel separately, with no parking fees required.
This Location: