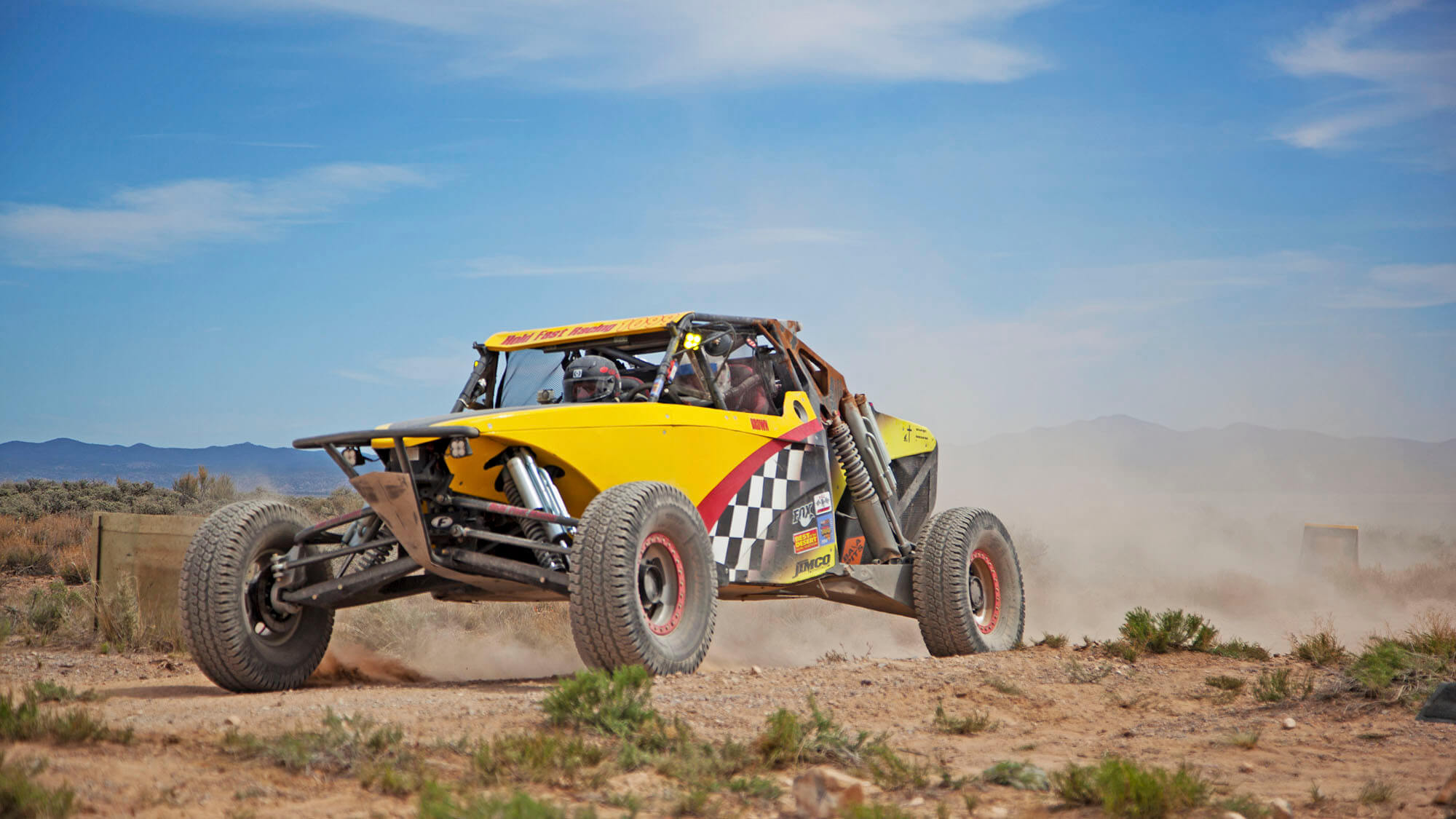 Dirt road driving dreams come alive along the nation's very first Congressionally designated off-highway vehicle route, the Silver State OHV Trail, located primarily in southeastern Nevada's Lincoln County. This dynamic trail system is definitely a big deal, integrating all kinds of dirt roads, trails and tracks, criss-crossing open valleys, desert canyons and everything in between. The Silver State Trail loops through 260 miles of wild Nevada backcountry, in and around Caliente, Alamo, Pioche, and Panaca. Designed with families in mind, well-marked sections—from easy gravel roads to challenging tracks—traverse mountaintops and panoramic basins, where elk and antelope roam while great horned owls and golden eagles soar.
Staging areas and access roads can be found along the Great Basin Highway, while fuel, supplies, and the rewarding prospect of hot showers await in the communities of Caliente, Alamo, Panaca, and Pioche. Meanwhile, ground is already breaking on vast trail networks both north and south to extend the "SST" from Arizona all the way up to the Idaho border.
In love with the Silver State as much as we are? Learn what you can do to help us keep the places we cherish special—and open—for us and future generations.
Know Before You Go
An all-star team of federal, state and local agencies, nonprofits, and more make up the team at Off-Road Nevada, a one-stop shop for maps, KML/KMZ files, rules and regs, and other great info on 67 OHV trail systems and thousands of routes in every corner of the Silver State. Access it on OHV.NV.Gov/Trails, and get ready to ride.
The majority of the Silver State OHV Trail is accessible using a 4×4, but certain stretches require a designated ATV. To get your hands on trail info and maps, click here. When exploring Nevada's unblemished backcountry, get in the know by Recreating Responsibly. Before (and during!) your Nevada discoveries, read up on state rules and regs, responsible outdoor etiquette, and pro-status stewardship tips so you can explore the Silver State safely while doing your part to keep it pristine for the long haul.
When traveling Nevada backroads, be sure to live by the Dirt Road Code and travel with 4×4 access and a spare tire. Carry plenty of snacks and water, be sure to let someone know where you're headed and when you plan to return, and practice Leave No Trace methods whenever possible. Before you hit the dirt, remember that all OHVs must be registered, and be sure to ride only on designated routes. Ride safe and smart!
Getting There
From Caliente, the Silver State OHV Trail is best accessed from Antelope Canyon on the north edge of town. Find it along Highway 93—or Nevada's Great Basin Highway Road Trip—and outside of Cathedral Gorge State Park between Pioche and Caliente.
Hours:
While the Silver State OHV Trails run through many types of lands, including Nevada State Parks, US Forest Service, and Nevada Bureau of Land Management lands, the trail system is managed on behalf of Nevada BLM. The Silver State OHV Trail Nevada is open year round, weather permitting. For the most up to date information on trail conditions, get in touch with the Nevada BLM Caliente Field Office at (775) 726-8100.
Admission:
Admission
For questions on getting your rig registered and other special use permits that can apply, get in touch with the Nevada OHV Registration office at (775) 684-4381.
This Location: