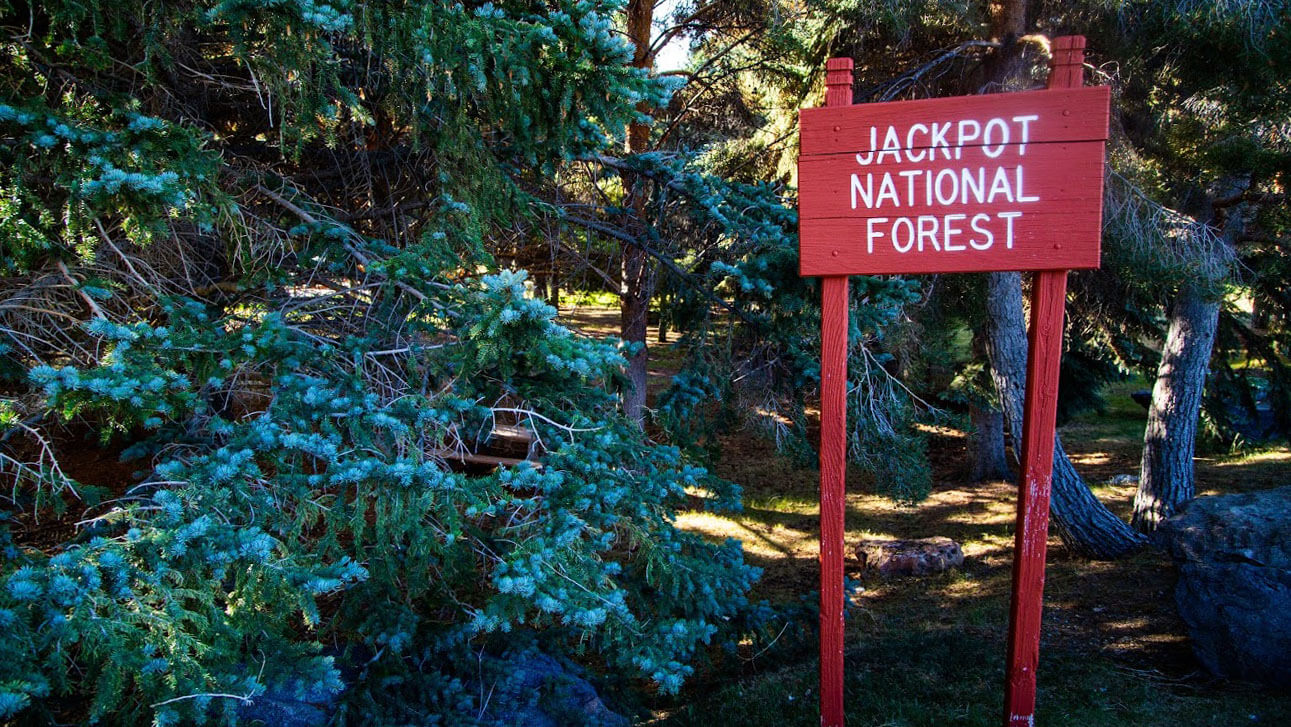 Jackpot "National" Forest
Here in Nevada, we like to play by our own rules – and asking questions like "How many trees does it take to be considered an official national forest?" and "Who decides which forests are official anyway?" allows us to embrace the #WeirdNevada quirks that make the Silver State extra awesome. As such, we'd like to introduce you to the Jackpot "National" Forest.
Located in the town of Jackpot, Nevada, which is less than a mile from the Idaho border, there's a nice area of trees which swirls with urban-legend-level history. The story goes that nearby Cactus Petes Resort Casino gave the land to the U.S. Forest Service at some point, and when they wanted to cut down some of the trees for a property expansion years later, they couldn't. The land was now considered an Urban National Forest, and possibly the smallest one out there.
Visit the small-but-mighty-scenic Jackpot "National" Forest and decide for yourself whether you've crossed a micro forest off your travel bucket list or not. Either way, it's a lovely place to pull over with your pets, break for a picnic, or stretch your legs on the way to your next Silver State adventure.
Hours:
The Jackpot "National" Forest is open 24 hours a day, 7 days a week. For more info, be sure to get in touch with Cactus Petes Resort Casino at (775) 755-2321.
This Location: