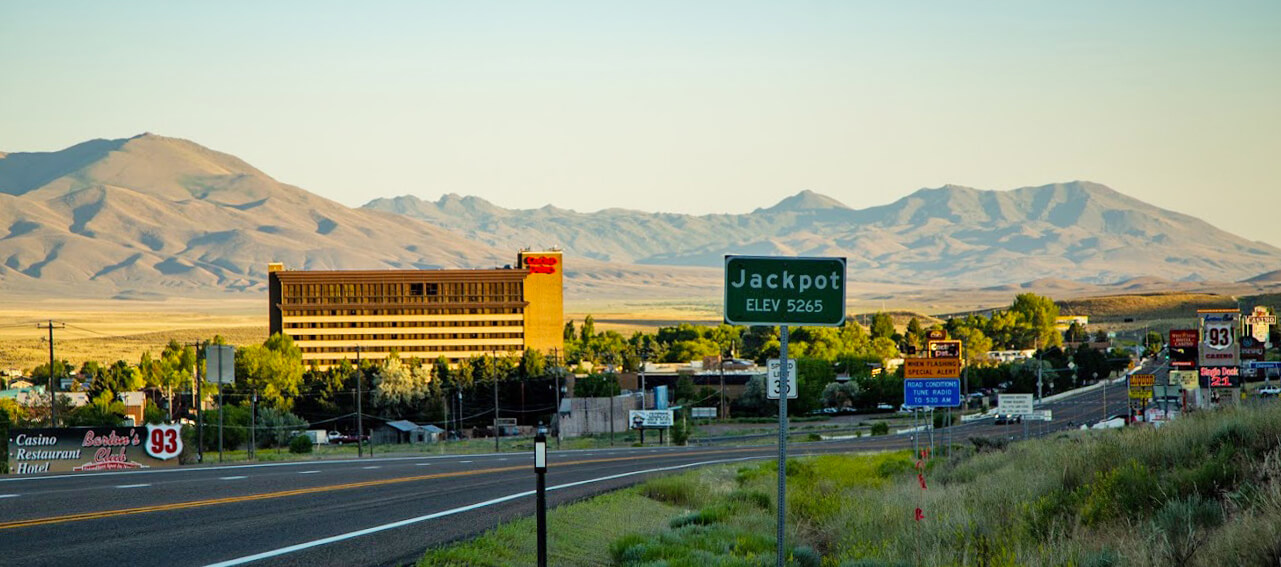 Jackpot
Whether you're seeking a great place to stop and replenish roadtripping supplies, enjoy some great gaming and comfortable lodging or are after unparalleled outdoor recreation, Jackpot has you covered.
Jackpot is a true Nevada gambling town, born in the early 1950s as a result of Idaho cracking down on gambling laws. To remedy this, the town of Jackpot was thrust into the world, conveniently straddling the Nevada-Idaho border on US 93. While it originally began as a cabin jam-packed with slot machines, today the community is home to several gigantic casinos that regularly play host to the rush of visitors pouring in from Idaho. In fact, the town is one of the biggest employers of southern Idaho natives, and for their benefit, sets its clocks to Idaho time, one hour later than the rest of Nevada.
While gambling and the glitzy casino lifestyle is Jackpot's main attraction, more and more visitors are being lured by the outstanding and seemingly endless recreational splendor. The Jarbidge Wilderness Area is situated in the mountains to the southwest of Jackpot and offers phenomenal hunting and unmatched fishing and gorgeous scenery that you wont believe is real. The majority of Nevada's record deer come from this area, and bird hunters will enjoy the number of sage grouse, chukar and pheasant found in the region. Also, this region is known for its Bull Trout, and is the only place in Nevada to reel one in. For additional fishing options, the Little Salmon River and its many tributaries are excellent for regularly hooking Rainbow and Brown Trout up to four pounds.
Outdoor enthusiasts stopping in Jackpot can stock up on supplies before venturing into the great outdoors. And those interested in more civilized pursuits, Jackpot offers comfortable accommodations, great dining, a fun golf course open year-round, and of course all the gambling your heart desires.