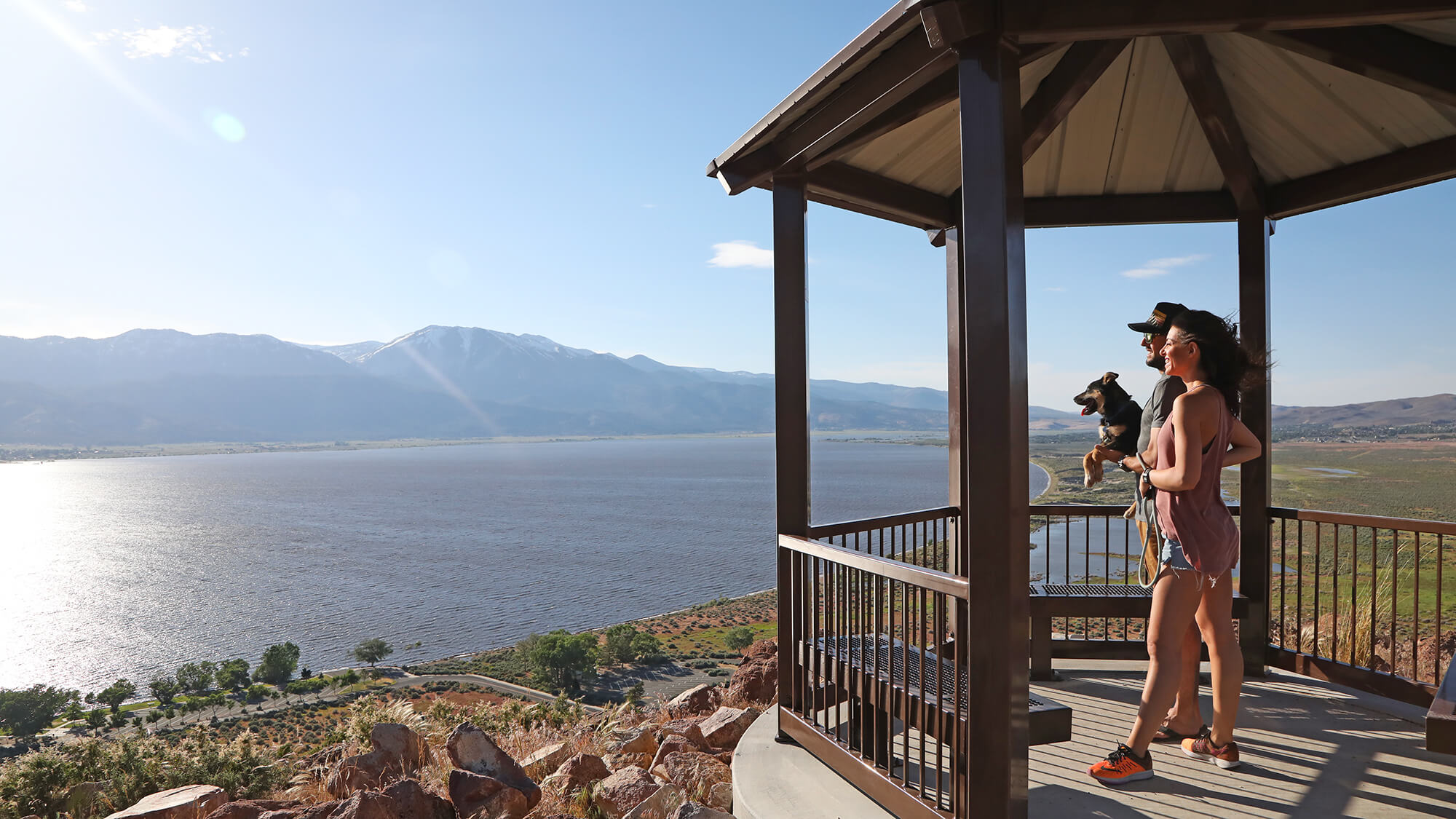 Nestled in the spectacularly scenic Washoe Valley, Washoe Lake State Park is a great destination—or even outdoor basecamp—when exploring Nevada's capital city, Virginia City, or Reno. Diverse outdoor adventure surrounding Washoe Lake abounds, especially for windsurfing, fishing, hiking, horseback riding, camping, and wildlife watching. Washoe Valley is also home to a band of Nevada's iconic wild horses, who roam freely throughout the region surrounding the Virginia City and Lake Tahoe foothills. Keep an eye out for migrating birds and raptors of all kinds, who have made these lakes near Reno a pitstop along their flyways for thousands of years.
Early Days In Washoe Valley
"Washoe," the namesake of this valley and state park, derives from the Washoe American Indians—the first occupants of the area. Retreating to higher, cooler elevations at nearby Lake Tahoe in the summer months, the tribe moved down into lower elevations at Washoe Valley during wintertime. As European explorers made their way West, mining establishments popped up throughout the region, particularly after the discovery of gold in nearby Dayton and the unparalleled Comstock Lode silver strike in Virginia City. Still-standing remnants can still be seen of the 1872-built ophir mill that processed some of these discoveries on Washoe Lake's west shoreline, not far from where the famed Virginia & Truckee Railroad lines closed the gap between Reno and Carson City.
Once the mining boom subsided and prospectors had moved on to the next opportunity, those who stuck around turned to ranching and farming, taking full advantage of the lush, marshy landscape this part of Washoe County has delivered for centuries.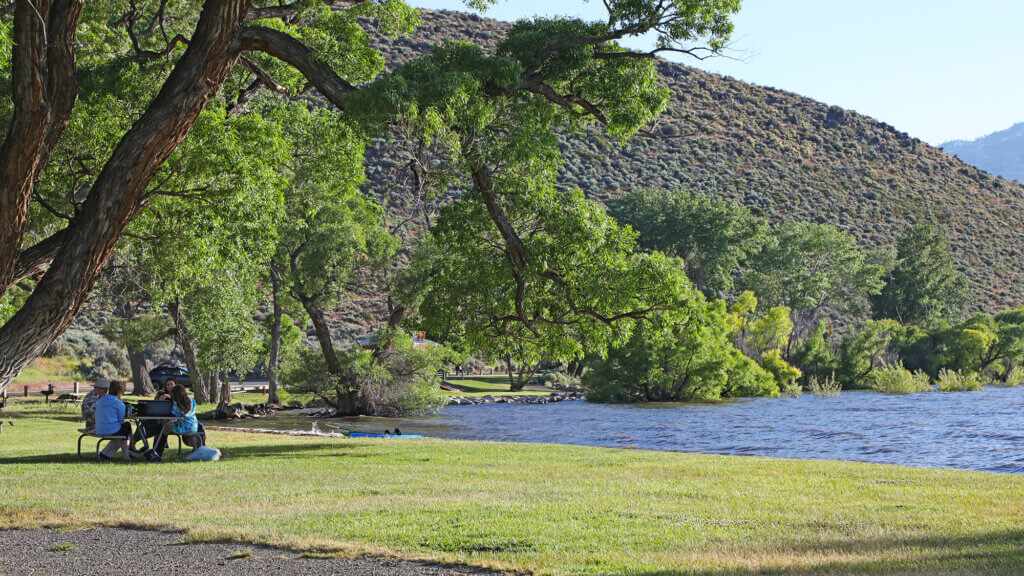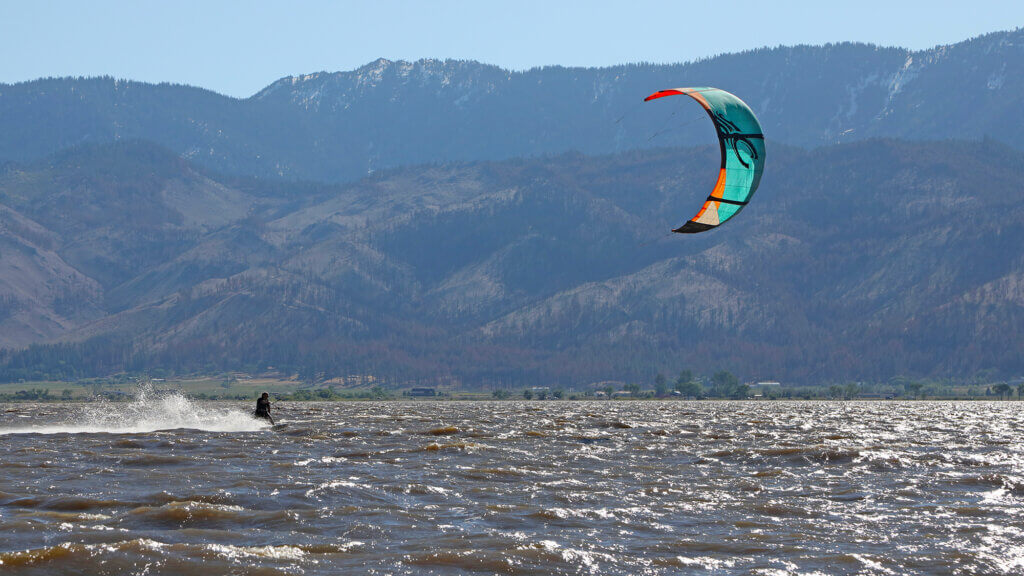 Visiting Washoe Lake State Park Today
In an effort to preserve this spectacularly unique wetland in the middle of Nevada's Great Basin, Washoe Lake State Park was established in 1977, protecting the area for generations to come. When visiting the park today, explore the wetlands, sand dunes, and boundless wildlife spotting opportunities—particularly wild horses and a vast diversity of raptors. The protected Virginia Herd of wild horses is known to linger in the valley, and countless songbirds, hawks and other large birds of prey depend on the lake as a resting place along their migration routes. Also be sure to keep your eyes peeled for deer, reptiles and even a coyote or two.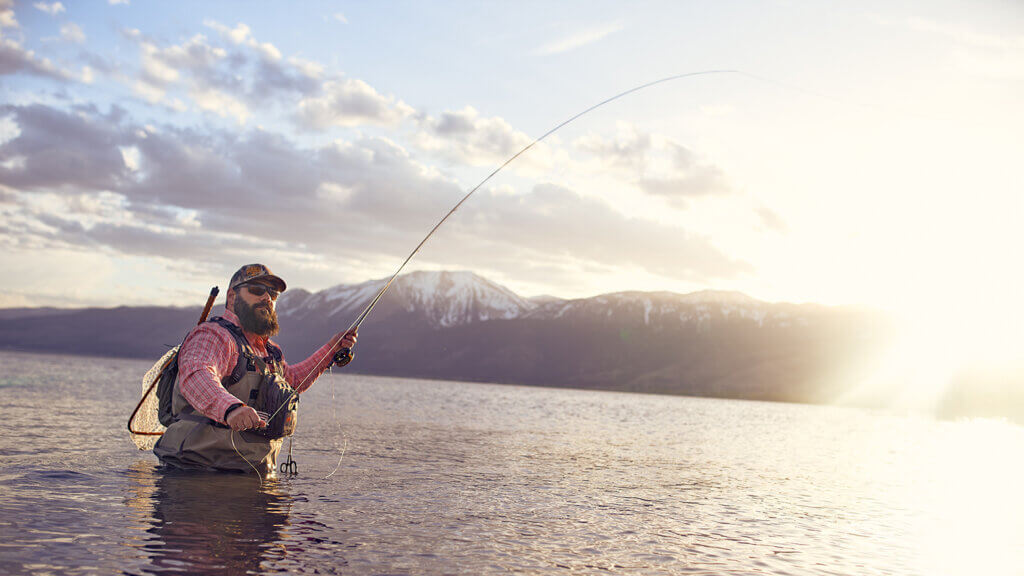 Hiking trails can be found throughout the park. For anglers, the lake is home to a mixture of naturally reproducing and stocked bullhead catfish, wipers, brown trout, white bass, and Sacramento Perch. Little Washoe Lake—a smaller, separate body of water (except in heavy rain years) to the north of Washoe Lake State Park—delivers amazing shore fishing opportunities, too. Equestrian areas can be found throughout the park, and for a taste of what Mark Twain detailed in his Nevada-centric tome, Roughing It, head for the sand dunes to watch windsurfers and paragliders who come from all over to ride the now-legendary winds known as "Washoe Zephyrs." Just don't bring your cows. (Read the book and you'll get it.)
Washoe Lake State Park Campgrounds
Get the most out of a visit to Washoe Lake State Park by staying on-site, ensuring easy access to the amenities, including those early bites on the lake. Camping is $15.00 per night and offered on a first-come, first-served basis, as with all Nevada state parks. The park has 29 campsites throughout, all equipped with a table, grill and fire ring, and room for trailers. Two comfort stations—one of which includes a shower—are available, and several sites can hold an RV up to 45 feet in length. For a complete RV Park experience, both Camp-N-Town and Comstock Country RV Resort are located in Carson City, only about 10 miles to the park entrance.
Getting There
From downtown Reno, jump on I-80 east from North Center Street. Merge on I-580 south and continue for 26.4 miles before taking exit 44. Turn left onto East Lake Boulevard and follow until you see the park entrance station on your left. Check in at the Visitor Center to find out about seasonal closures, and special events.
Hours:
Washoe Lake State Park is open year-round, 24 hours a day 7 days a week. For more information on planning your visit to Washoe Lake State Park—as well as a lineup of special events, like full moon hikes and more—get in touch with the park directly at (775) 687-4319.
Admission:
Admission to Washoe Lake State Park is $5.00 per local vehicle, $10.00 per out-of-state vehicle, and $2.00 to bike in. Boat launching ramps are $10.00 for Nev. vehicles to access and $15.00 for out-of-state visitors. The park also offers package deals when you camp and boat. There are boat trailer parking areas available as well. For the most up-to-date information on hours, campsite availability, and entry fees, check the Washoe Lake State Park website here.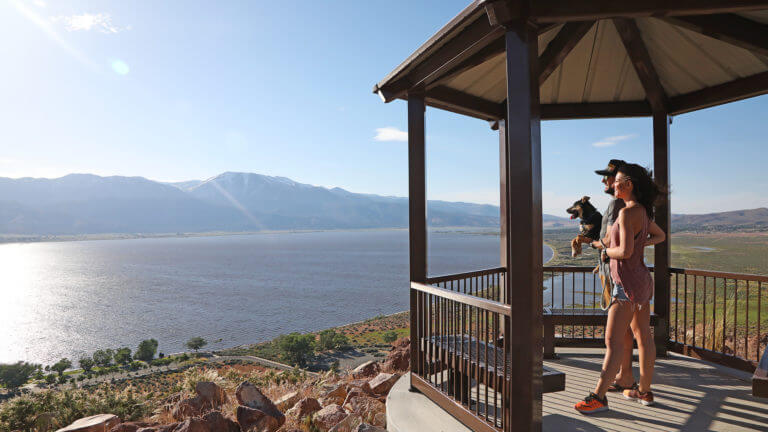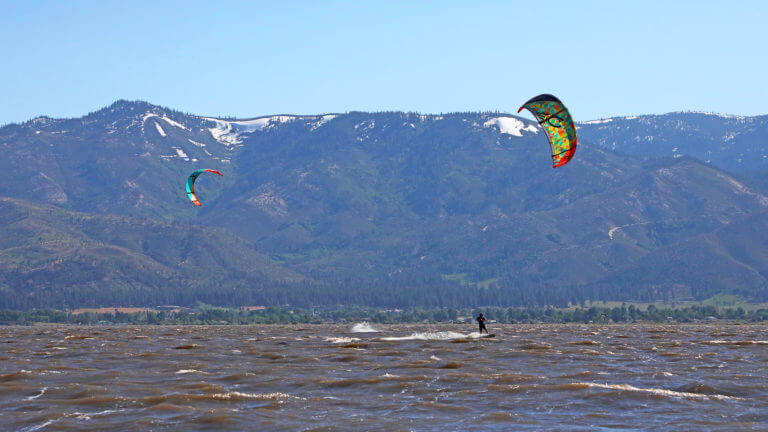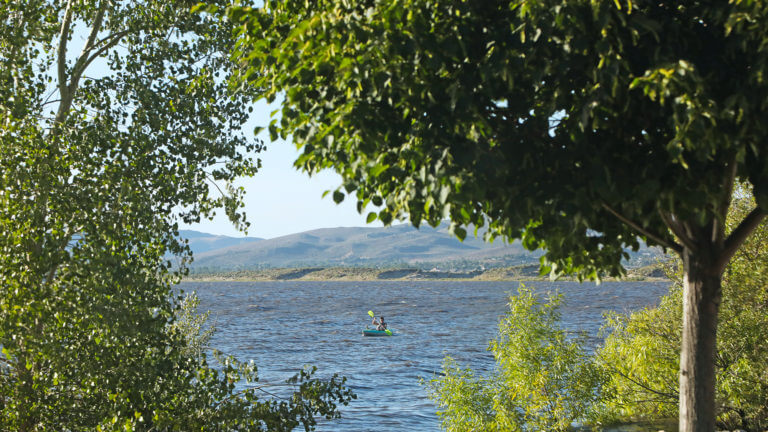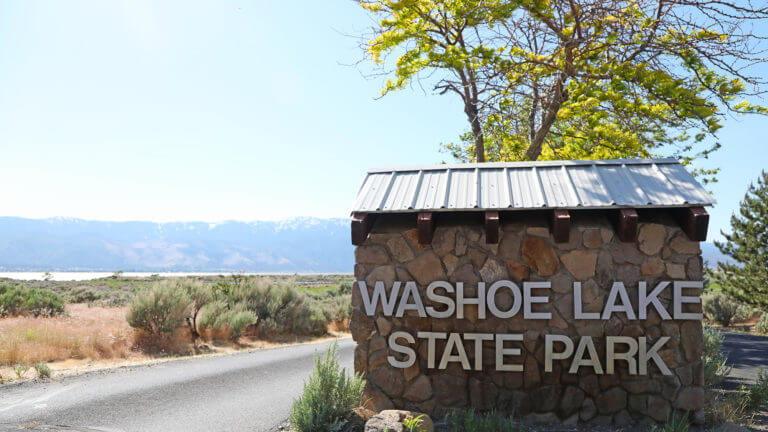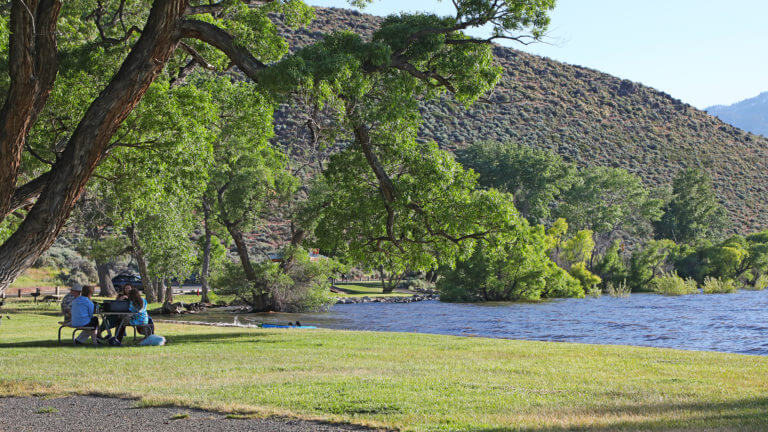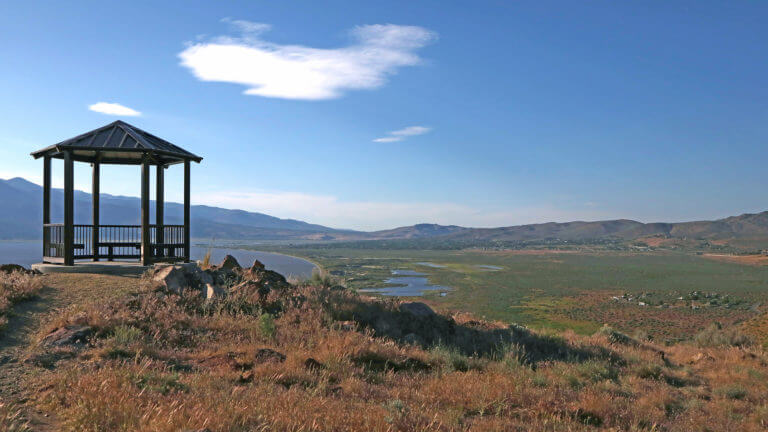 This Location: