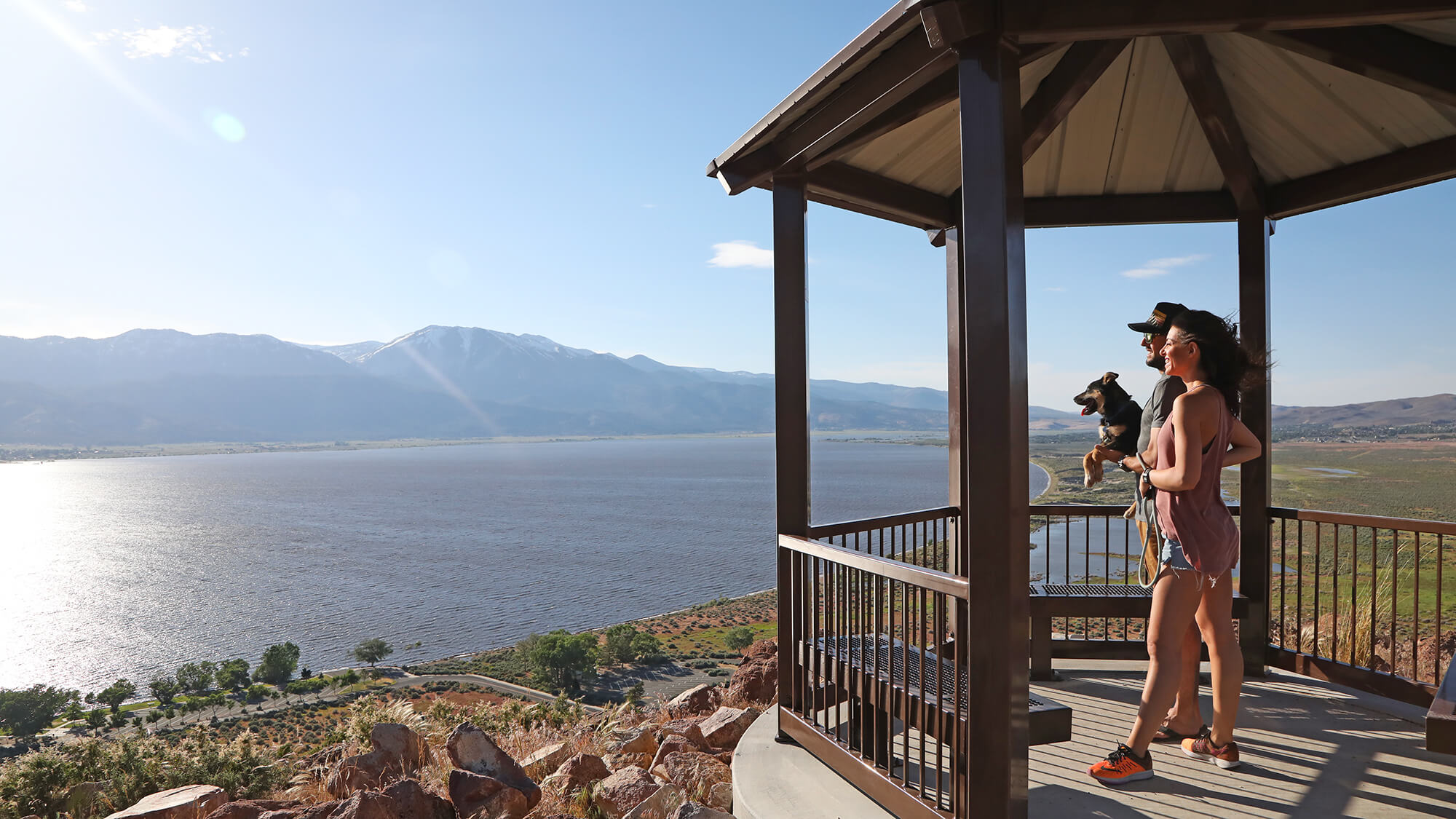 Nestled in the spectacularly scenic Washoe Valley, Washoe Lake State Park is a perfect stopover when exploring Nevada's Capital City, nearby Virginia City, or Reno. Diverse outdoor adventure abounds here unlike anywhere else in the state, like some of Nevada's best windsurfing ops, boating, fishing, hiking, horseback riding, camping, and tons of wildlife viewing. That, and you can't same to take a bad picture in this high desert valley, situated in the foothills of Lake Tahoe.
EARLY DAYS IN WASHOE VALLEY
Washoe, the name of this valley and modern day state park, derives from the Washoe American Indians—the first occupants of the area. Retreating to higher, cooler elevations at nearby Lake Tahoe in the summer months, the tribe moved down into lower elevations at Washoe Valley during wintertime. As European explorers made their way West, mining establishments popped up throughout the region, particularly so after gold was discovered in nearby Dayton, and the Comstock Lode discovery took place in Virginia City. The Ophir Mill that processed some of these discoveries was constructed on Washoe Lake's west shoreline, and in 1872, the famed Virginia & Truckee Railroad ran lines through Washoe Valley, closing the gap between Reno and Carson City.
By the time these caches had been mined out and prospectors moved onto the next big boomtown, those who stuck around turned to ranching and farming, taking full advantage of the lush, marshy landscape Washoe Valley naturally delivers.
VISITING WASHOE LAKE STATE PARK TODAY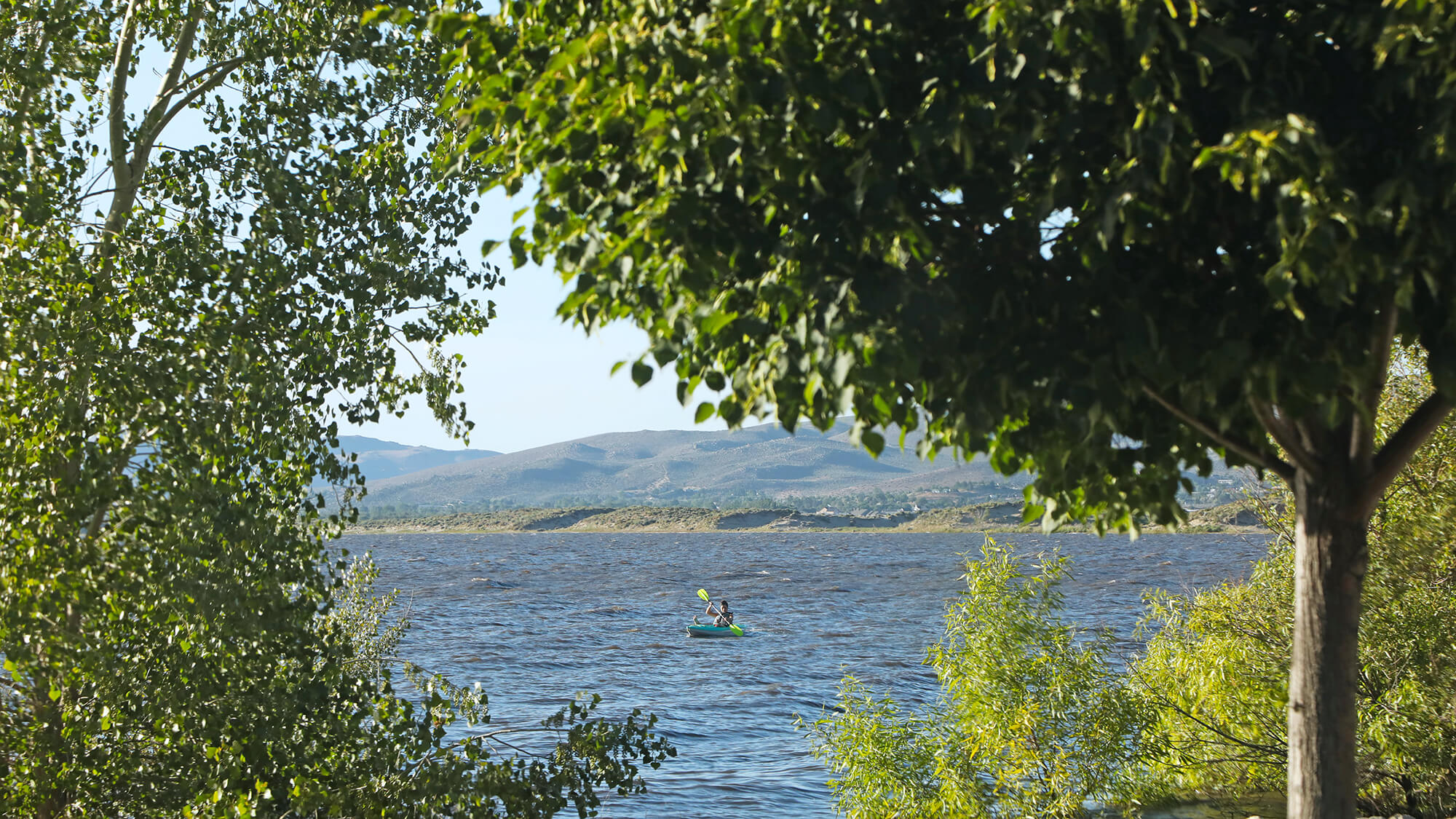 In an effort to preserve this spectacularly unique wetland in the middle of Nevada's Great Basin, Washoe Lake State Park was established in 1977, protecting the area for generations to come. When visiting the park today, explore the wetlands, sand dunes, and boundless wildlife spotting opportunities—particularly wild horses and a vast diversity of raptors. The protected Virginia Herd of wild horses is known to linger in the valley, and countless songbirds, hawks and other large birds of prey depend on the lake as a resting place along their migration routes. Also be sure to keep your eyes peeled for deer, reptiles and even a coyote or two.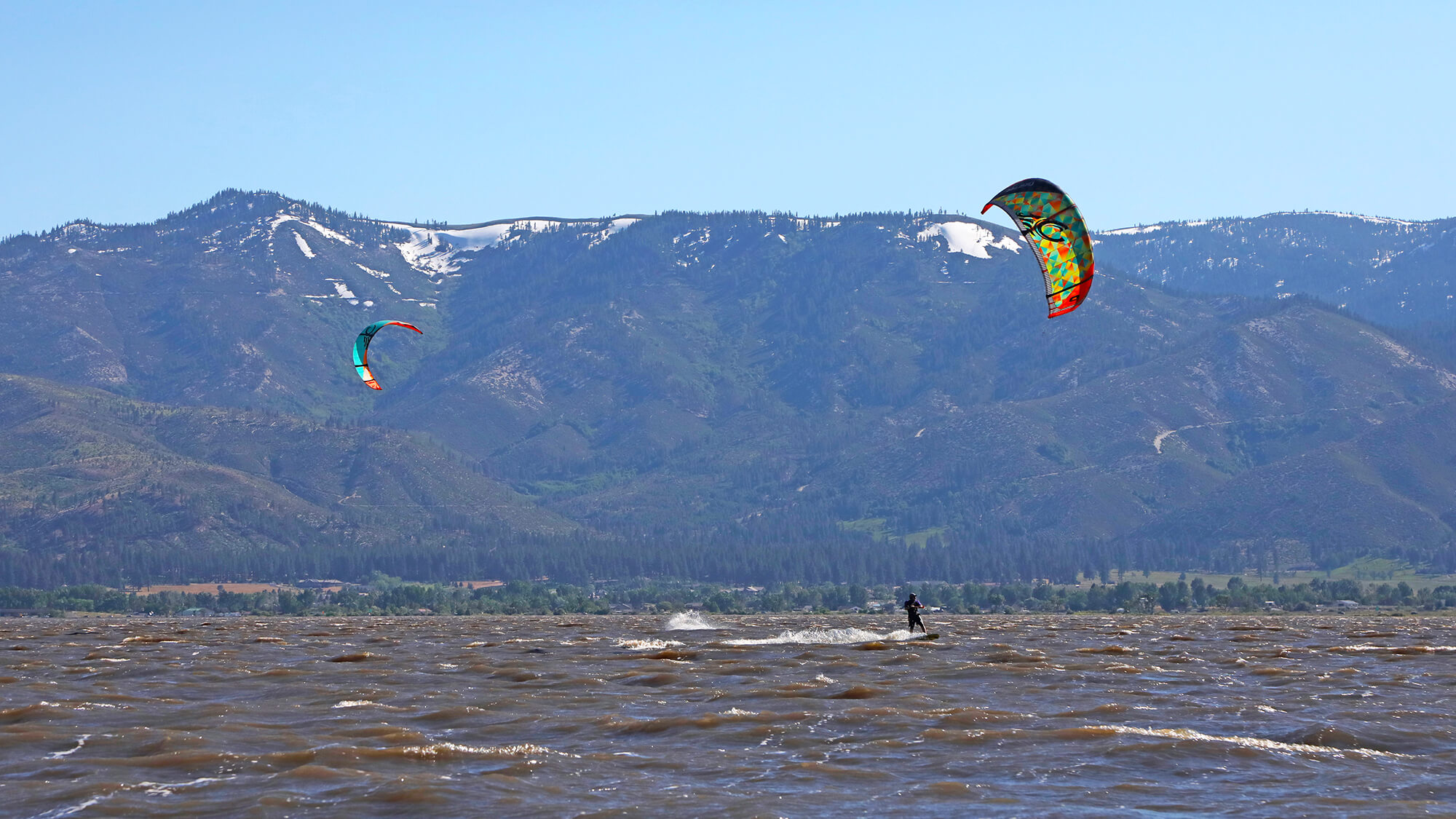 Hiking trails can be found throughout the park for motorized and non-motorized uses. Hunting is only permitted in specific areas during the hunting season, but the lake is stocked with bullhead catfish, wipers, white bass and Sacramento Perch. Little Washoe Lake—a smaller, separate body of water to the north of Washoe Lake State Park—delivers amazing shore fishing ops, too. Equestrian areas can be found throughout the park, and for a taste of what Mark Twain was talking about, be sure to head for the sand dunes to either try your hand at, or watch windsurfers who come from all over the region to ride the "Washoe Zephyrs".
ADMISSION AND FEES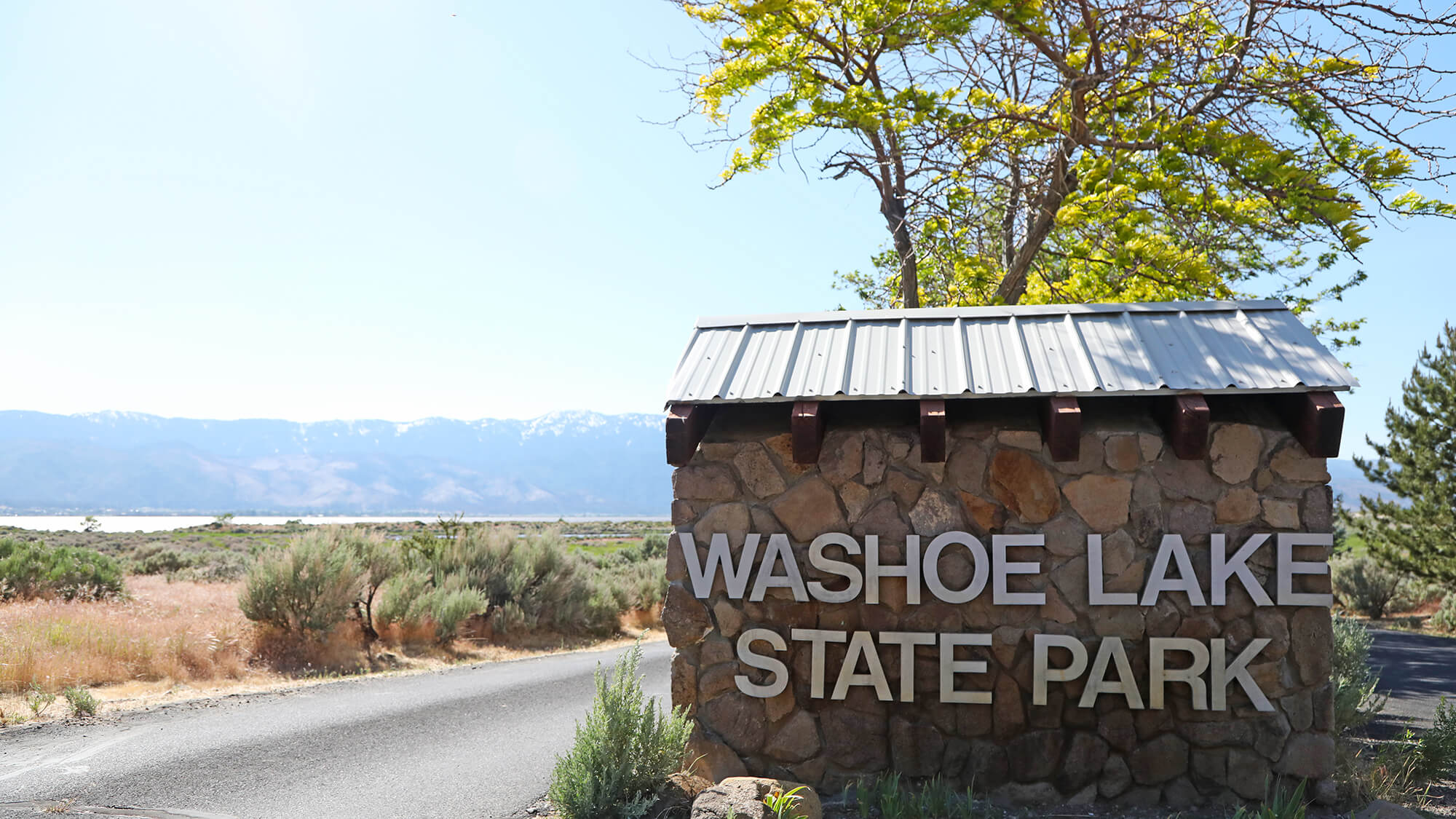 Admission to Washoe Lake State Park is $5.00 per vehicle. Camping is $15.00 per night and offered on a first-come, first-served basis—sites may not be reserved. The park has 29 campsites throughout, all equipped with a table, grill and fire ring. Two comfort stations—one of which includes a shower—are available, and several sites can hold an RV up to 45 feet in length. For the most up to date information on hours, campsite availability and entry fees, please click here.
GETTING THERE
From downtown Reno, jump on I-80 east from North Center Street. Merge on I-580 south and continue for 26.4 miles before taking exit 44. Turn left onto East Lake Boulevard and follow until you see the park entrance station on your left. Check in at the Visitor Center to find out about seasonal closures, and special events.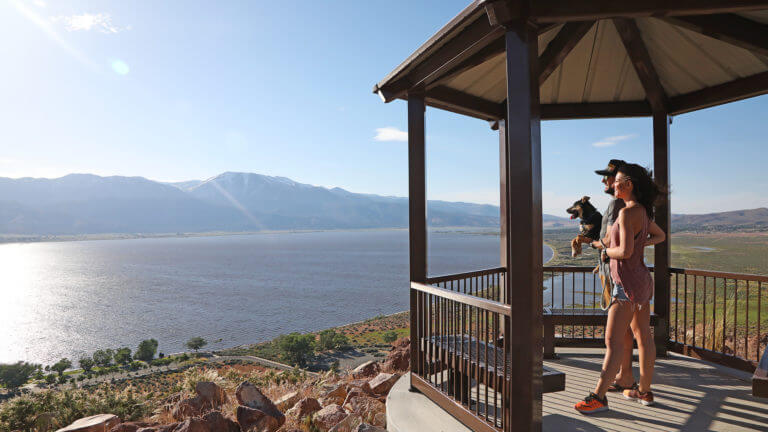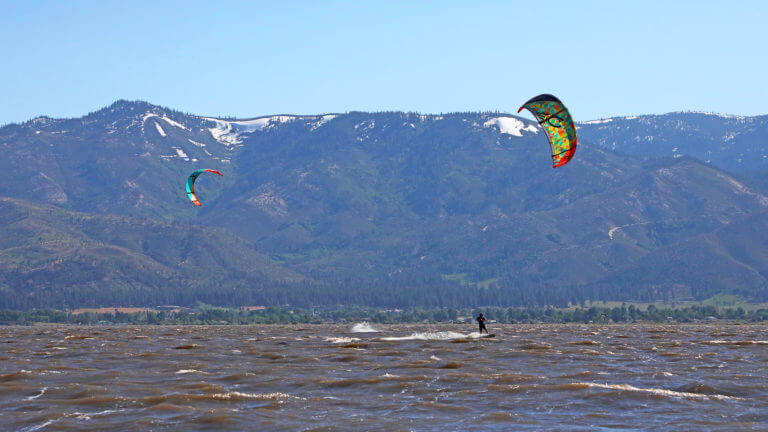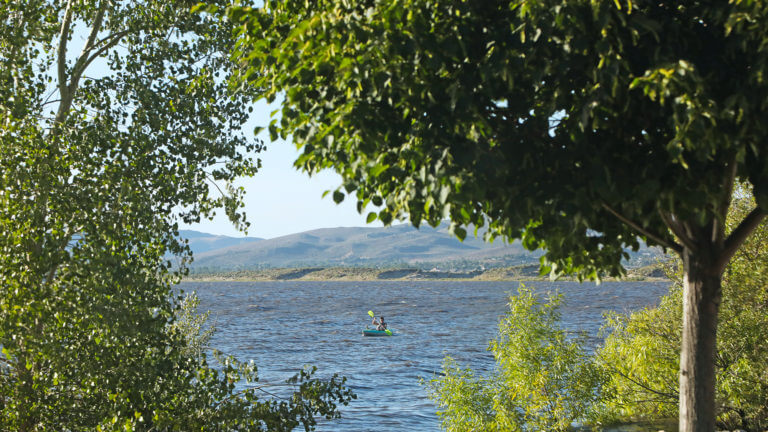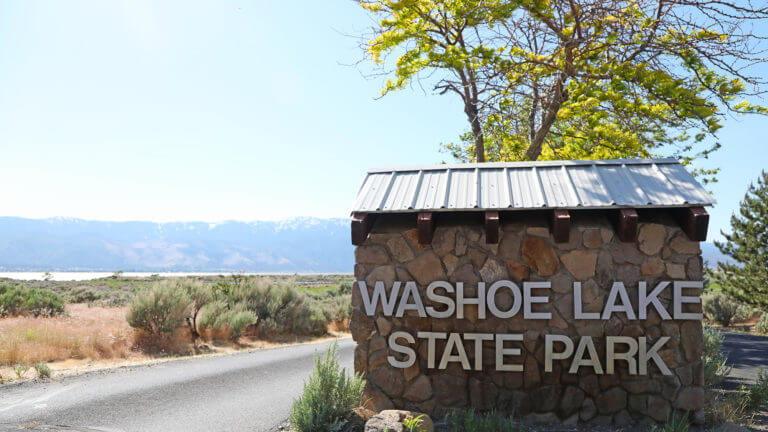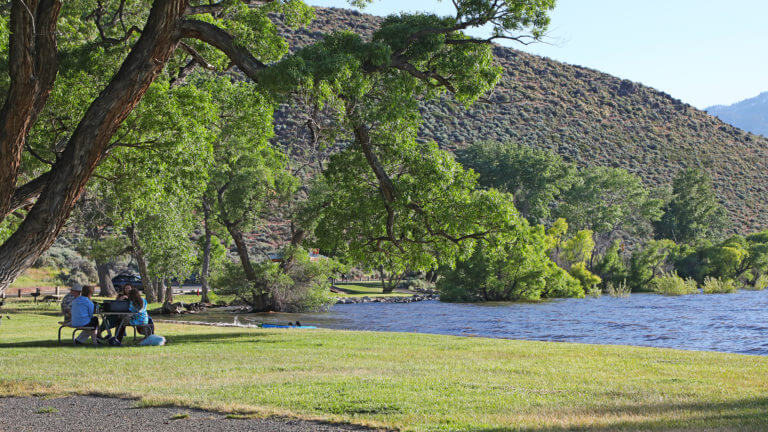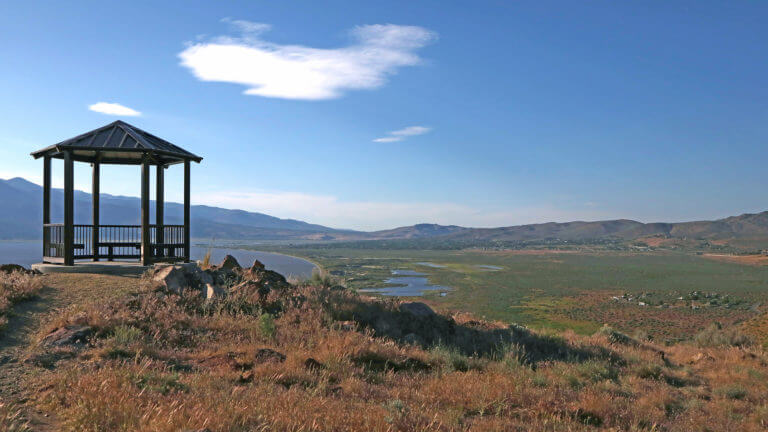 This Location: