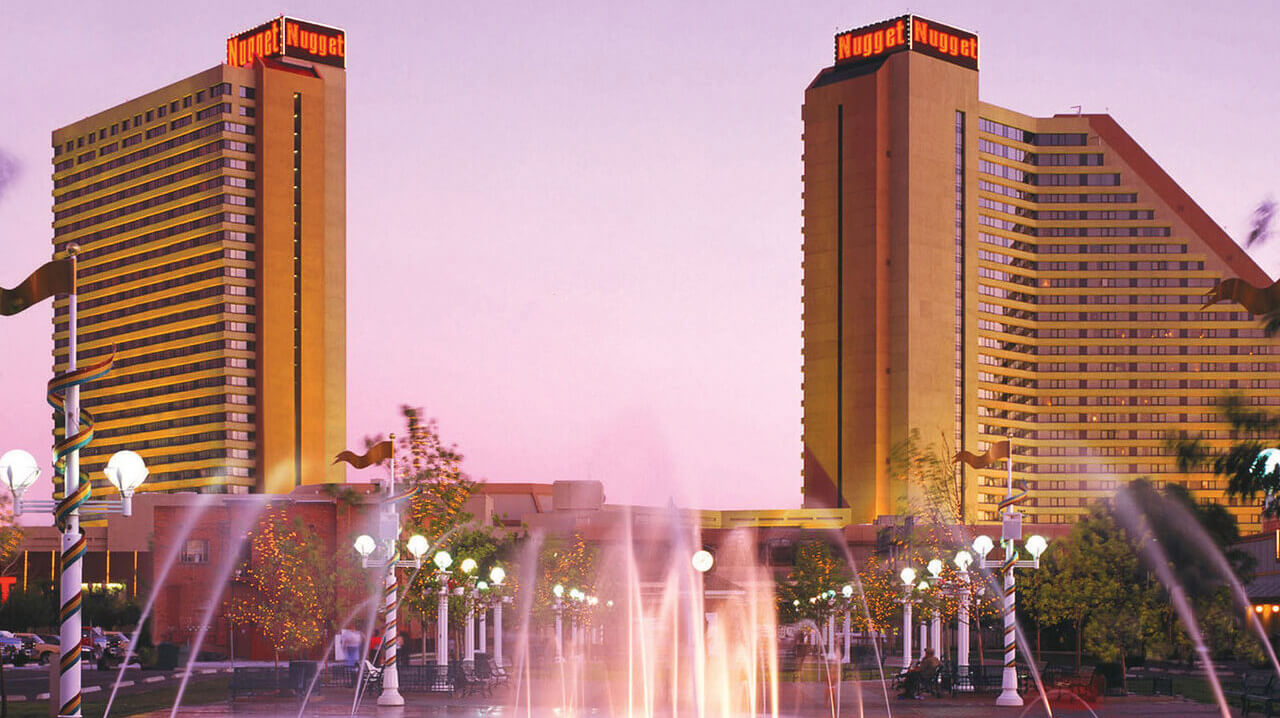 Welcome to the Sparks Nugget Casino Resort
For more than 60 years, the Nugget Casino Resort has been an iconic destination in the Reno-Sparks, Nevada area. Located in the heart of Victorian Square, the Nugget features a full-service casino along with 1,380 guest rooms and suites in two 28-story hotel resort towers, plus five restaurants, 110,000 square feet of meeting, convention, and special event space, a year-round atrium pool, a fitness center, and three live entertainment venues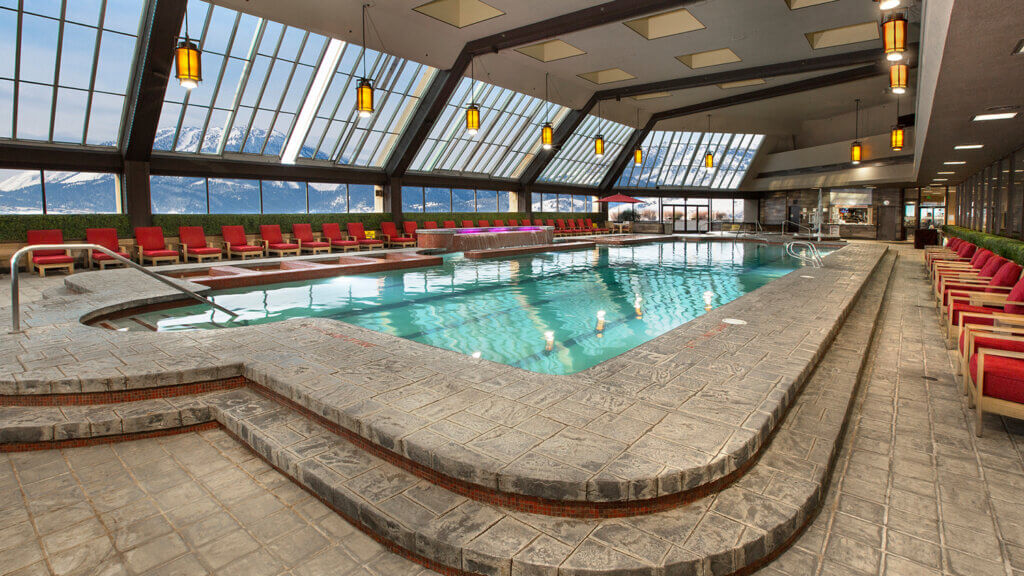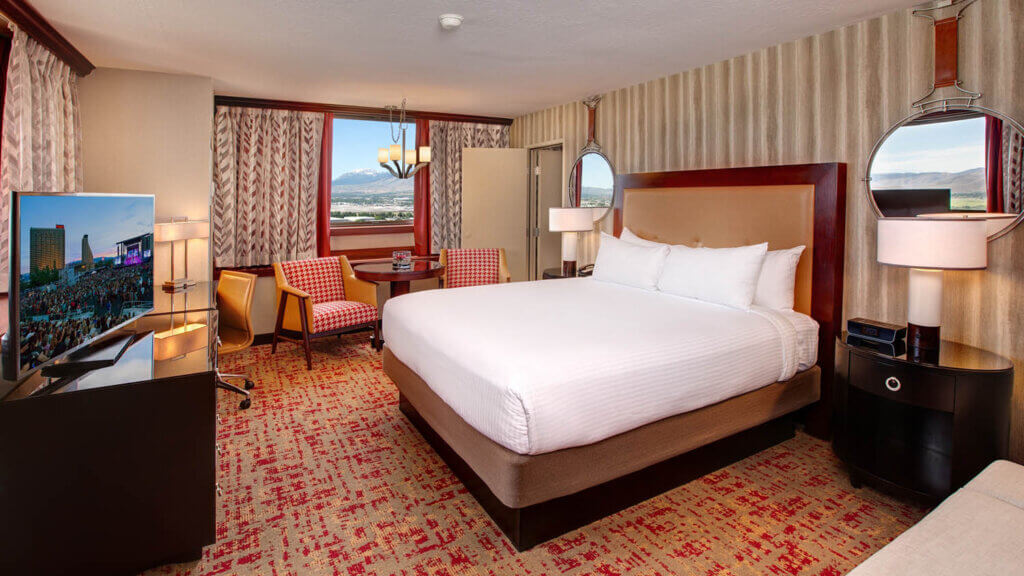 What began as a 60-seat coffee shop with a handful of slot machines back in 1954 is now one of northern Nevada's most remarkable properties. Guest rooms in the Resort Tower have been renovated to provide high-quality comfort and convenience. Expect to relax in a luxurious room with over 400 square feet of space, modern decor, and unforgettable views of the Reno and Sparks, Nevada skyline or an iconic vista of the majestic eastern Sierra Nevada.
Regardless of which room you settle into, the Nugget Casino Resort is committed to making sure your stay is comfortable, enjoyable, and relaxing.
Amenities at the Nugget Casino Resort
If you have an opportunity to stay at the Nugget Resort Casino, take it. The lavish guest rooms are replete with plush king or queen beds, Keurig coffee makers, silky linens, and the cherry on top – expansive views right outside your window. In addition, guests have their run of the place with 24-hour access to front desk receptionists and friendly staff members who provide room service and additional amenities. Resort Tower guest rooms are also within a leisurely stroll of the year-round atrium pool and hot tub – a heavenly amenity that's much appreciated after a full day of skiing on the nearby slopes of Lake Tahoe's ski resorts or exploring the attractions of downtown Reno.
If you plan to visit the Reno Tahoe area for business rather than pleasure, the Sparks Nugget is a great home base. A UPS Store and Business Center on the second floor of the hotel makes it easy to meet your office needs while on the road.Daily airport shuttles and an expanded fitness center, where gym enthusiasts can enjoy mountain views while working up a sweat, are all part of the guest package. Besides the private amenities, guests love being able to walk from their room to the casino floor, where over 900 slots beckon and multiple award-winning restaurants with five-star service await.
Sparks Nugget Dining
The Nugget Casino Resort is home to various restaurants that provide plenty of options to satisfy your appetite. Don't miss an opportunity to grab a stool at the Oyster Bar and Lounge. With plates of velvety oysters on the half shell, seafood stews, and buttery pan roasts, an evening at the Oyster Bar and Lounge is a must.
Inside Anthony's Chophouse, dine on prime rib, ribeyes, and fresh seafood. For those who prefer a more casual affair, sample juicy burgers, Asian noodles, and everything in between at Island Grill, or dig into an American classic at Rosie's Cafe, which is open for breakfast, lunch, and dinner. Fancy dinner in bed with the TV tuned to your favorite series? Perfect. The Sparks Nugget also has speedy room service available 24 hours a day.
Plan Your Stay at the Nugget Casino Resort
Consider the resort your home base for exploring nearby Sparks attractions, like the Outlets at Legends, Sparks Marina, and Wild West Motorsports Park. Or, walk from your hotel room right into the heart of the action at special events like the Best in the West Nugget Rib Cook Off and Hot August Nights. You'll have so much fun, you'll be booking your return to the Nugget Casino Resort before you even leave!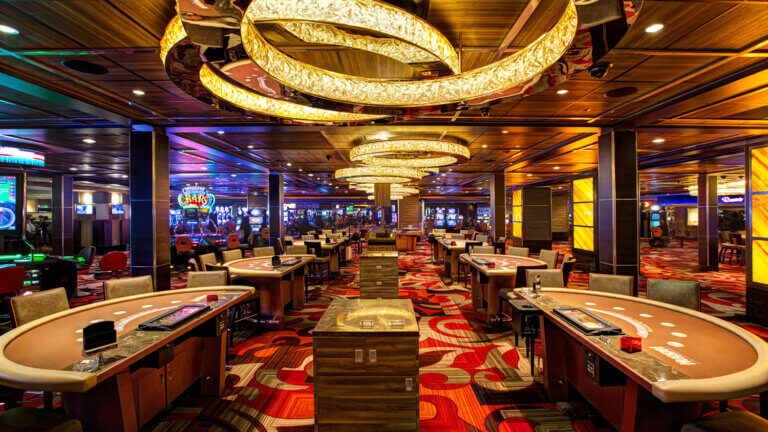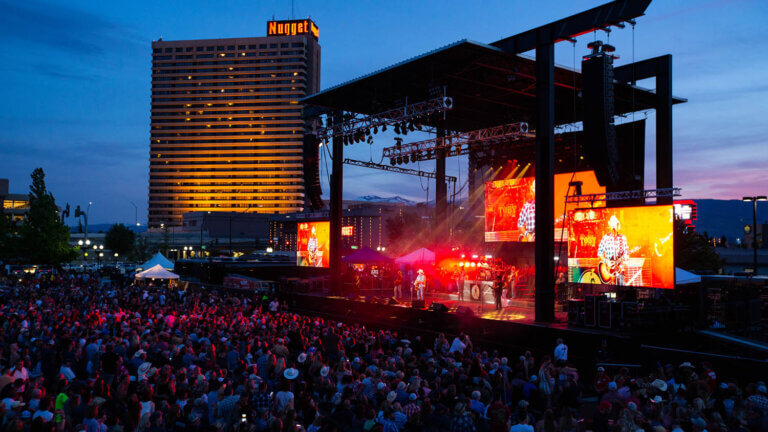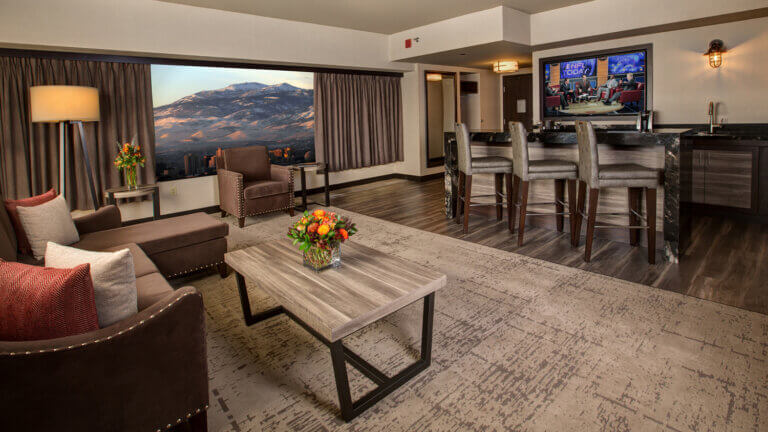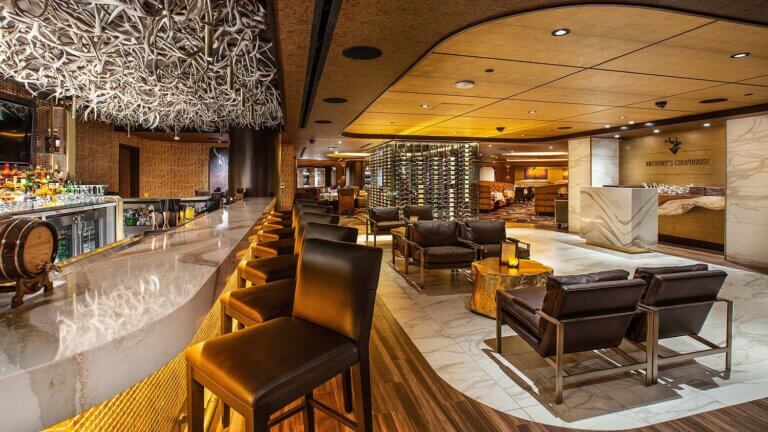 This Location: