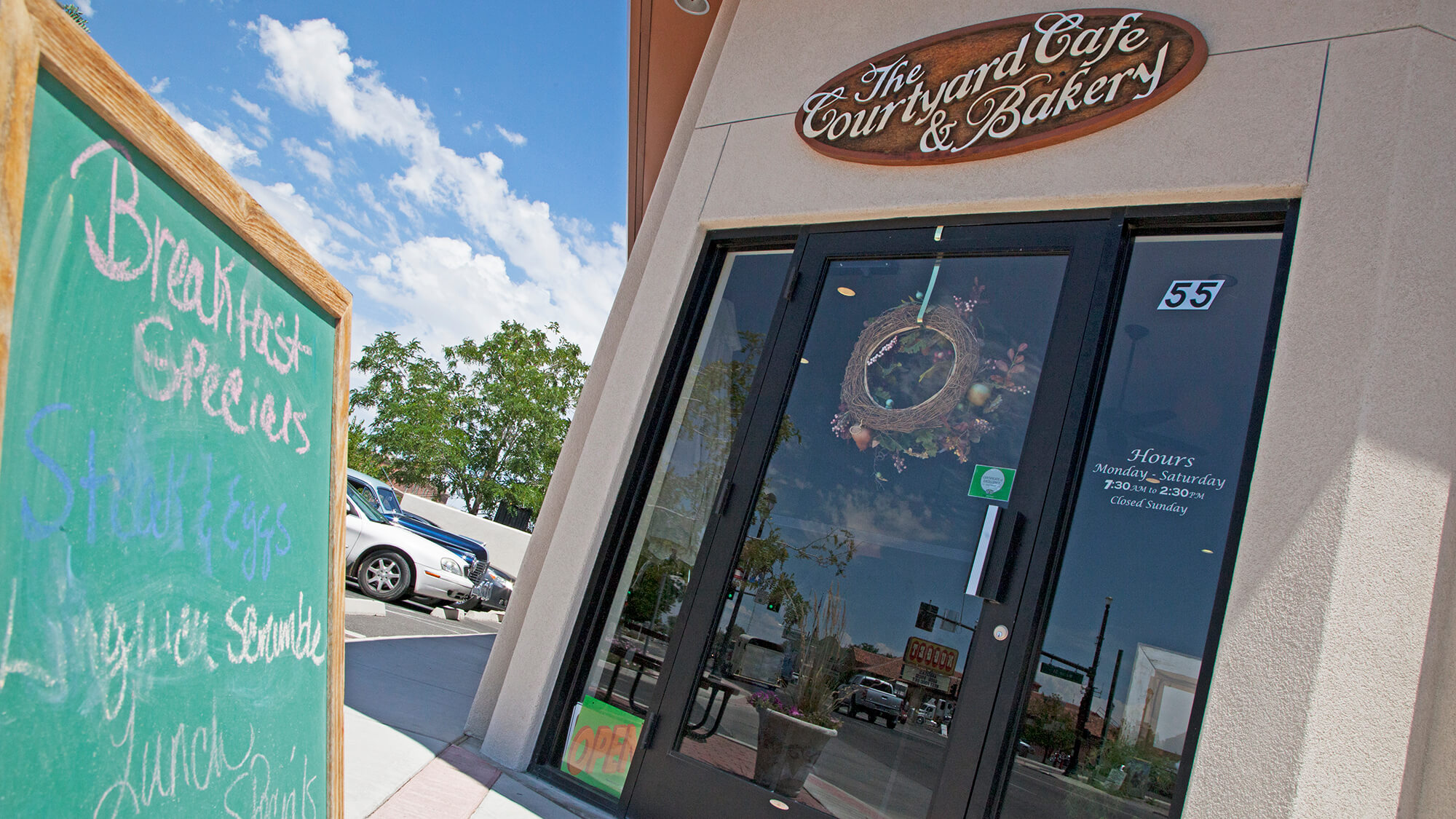 Proudly holding down the #1 favorite restaurant in Fallon by Trip Advisor, a trip to The Courtyard Café & Bakery is a decision you certainly wont regret. Family owned and operated for nearly 15 years, visitors to the Courtyard Café & Bakery won't only get a tasty meal in their bellies, but will feel like they're one of the family by the time they hit the road.
With an unmatched eye for quality and dedication to customer service, owners Andy and Deborah Nelson prepare the freshest and tastiest food around. Taking full advantage of local farms, visitors to the Courtyard Café simply cant make a bad decision when ordering. With options like homemade biscuits and gravy [reportedly the best in Fallon,] the Grilled Turkey Sandwich, the Tasteful Salad or Black and Bleu Burger, guests certainly wont leave hungry…or unsatisfied.
Best yet, the variety of baked goods will knock your socks off. The Courtyard Café will definitely take care of any sweet tooth with quite the extensive variety of homemade breads, cakes, cream and fruit pies, cinnamon rolls and brownies.
The next time you're exploring Fallon, be sure to stop in at the Courtyard Café. With mouthwatering menu choices and heartfelt service you cant refuse, any time here is certainly time well spent.
Hours
Open Monday thru Saturday, 7:30am – 2:30om
Closed Sundays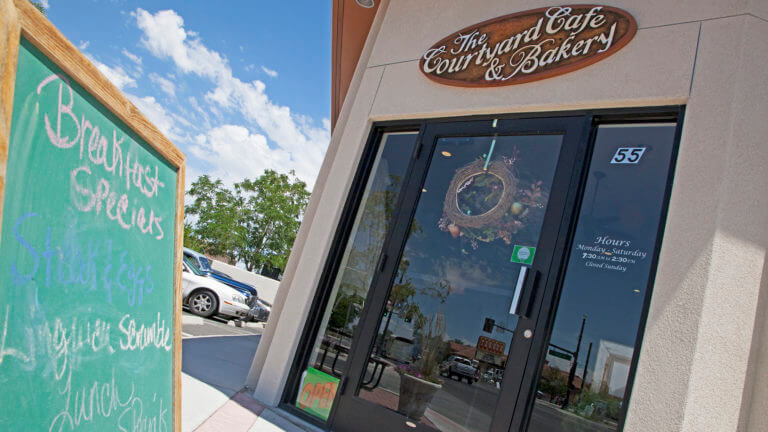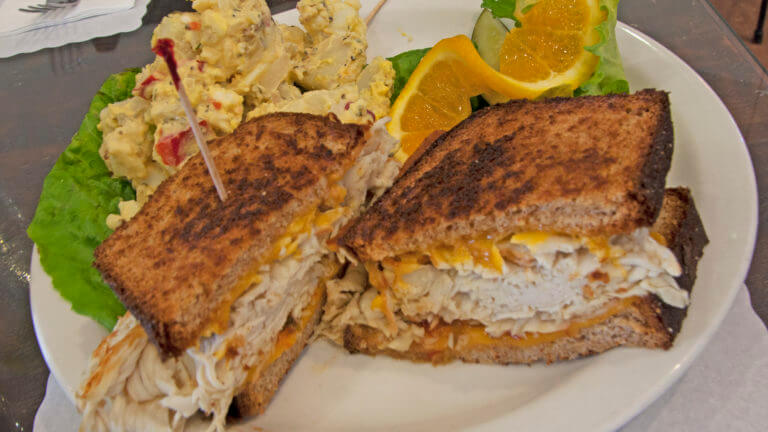 This Location: