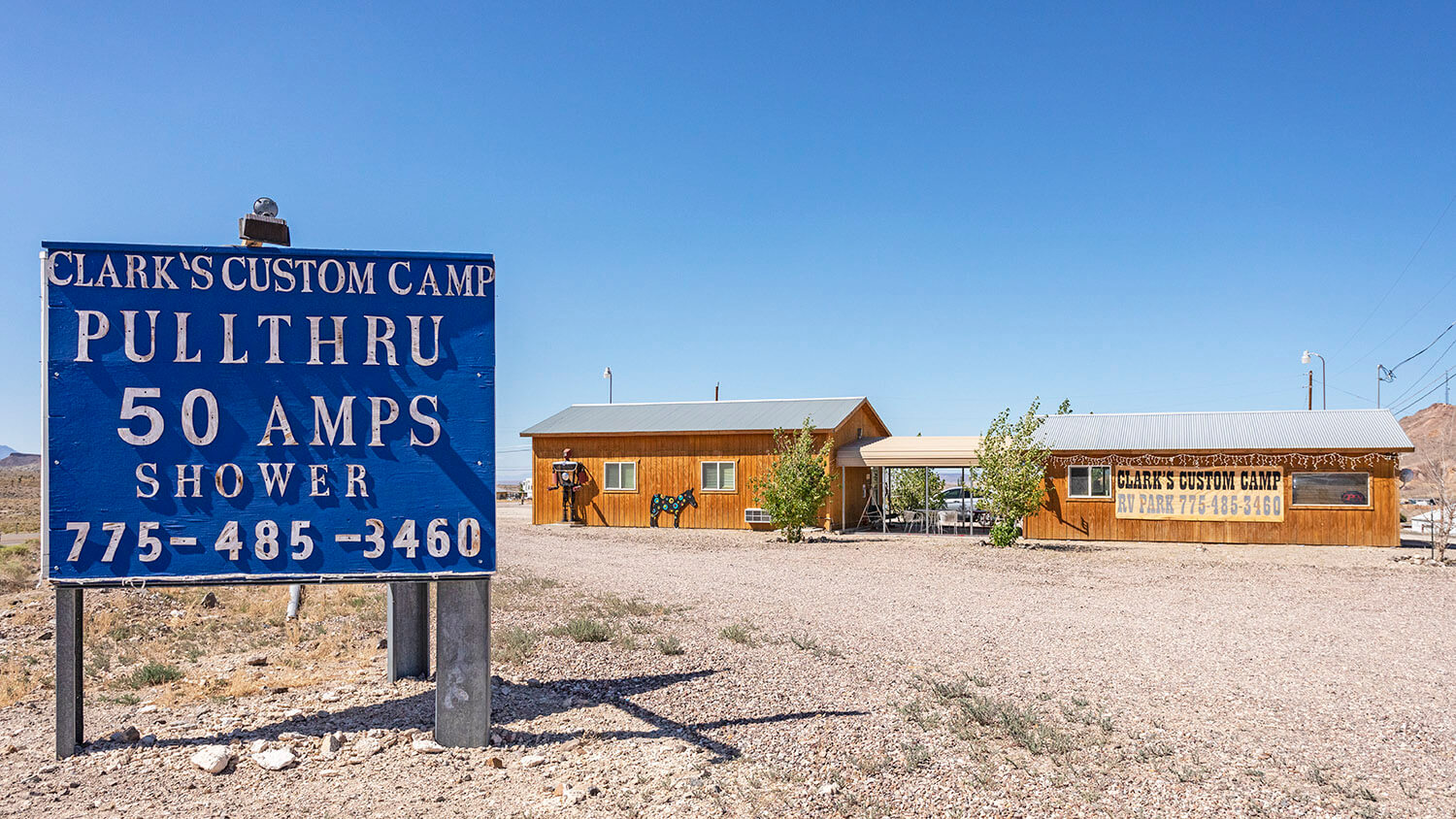 Clark's Custom Camp, LLC RV Park
Clark's Custom Camp, RV sites are newly built to provide a relaxed environment with free Wi-Fi, laundry, rec room with cable TV and concrete pads to enjoy the historic town of Goldfield and the surrounding area. Be sure to pick up a walking tour booklet for a tour of our historic town. Pets welcome at no extra charge.
Hours:
Clarks Custom Camp Goldfield is open and welcomes guests year round. For the most current info on rates and booking, get in touch with the property directly at (775) 485-3450.
This Location: