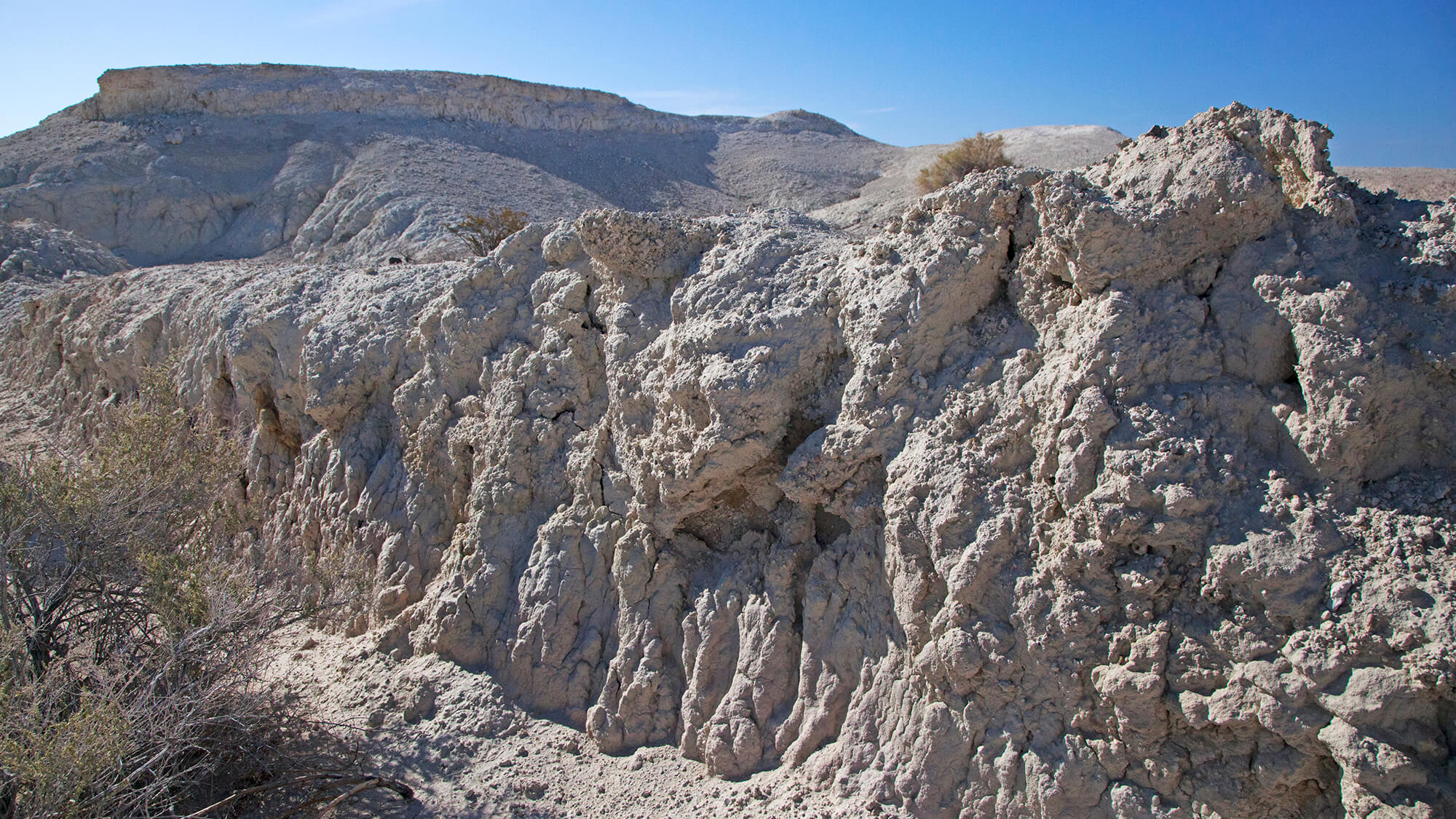 Ice Age Fossils State Park
One of the most spectacular records of Ice Age fossils on Planet Earth sits only 20 minutes north of the Strip. A gamble you'd be willing to make? Maybe not, but what a jackpot this place proves to be, brimming with not just the highest grouping of prehistoric fossils, but the most diverse cluster of creatures ever discovered, too. Nearly 200,000 years ago, this part of Las Vegas, known as the Las Vegas Wash, was once home to herds of Columbian Mammoths, Camelops, American Lions, prehistoric horses the size of sports cars, Dire Wolves, Sabre Tooth Cats, ancient bison, and lamas. Today it's considered to be the largest discovered concentration of prehistoric fossils, and one of Nevada's newest State Parks and part of the Tule Springs Fossil Beds National Monument dedicated by the National Parks Service in 2014.
Las Vegas Wash Prehistory
The jagged Mojave Desert mountain ranges and spectacular dry lake basins before you today were once incredibly lush wetlands that attracted all kinds of creatures. Drawn to the area for water and food, scientists believe that a range of prehistoric creatures became trapped in mud pits here nearly 200,000 years ago, which is why there are so many fossils of all kinds found at this very arid location today. Completely untouched for centuries, archaeologists discovered fossilized Ice Age Columbian Mammoths, American Lions that weighed up to 1,100 pounds, extinct horses and massive sloths the size of sports cars, along with Dire Wolves, Saber Tooth Cats, ancient bison, llamas and beyond at this very location.
While nearly a dozen prehistoric fossilized creatures were discovered here, the Ice Age Columbian Mammoths—the largest elephant species to ever exist, with 6-foot-long tusks and molars the size of human heads—are perhaps the most significant discovery, now protected by Tule Springs Fossil Beds National Monument and Nevada State Parks.
Visiting Ice Age Fossils State Park Today
Ice Age Fossils State Park is 315 acres that lies within Tule Springs Fossil Beds National Monument. There are no existing facilities onsite, though The Visitors Center here is currently being built, and set to open in 2023. At its opening, Ice Age will feature a modern visitor center and a network of interpretive trails leading to prehistoric fossil beds and archaeological dig sites.
Take a self-guided tour, or if you're interested in visiting before the park officially opens, get in touch with the Protectors of Tule Springs who can step you through this natural wonder with a volunteer docent. When exploring the area, keep your eyes out for tusk or bone fragments, but resist the urge to pocket it or pillage other historic artifacts in the area. Aside from the immense concentration of fossils in the area, be on the lookout for the extremely rare Bear Paw Poppy plant and other endemic plants, too. Hiking is permitted within park boundaries, though no official trails exist at this time. Camping, or campfires, along with operating OHV, UTV and any other motorized vehicles within is prohibited.
Hours:
Ice Age Fossils State Park is open and accessible from sunrise to sunset. For more information about experiencing this new, primitive Nevada State Park, get in touch with Nevada State Parks at (775) 486-5126.
Admission:
While the Ice Age Fossils State Park is being built, there is no admission for entry. Please continue to check back for Visitors Center opening dates!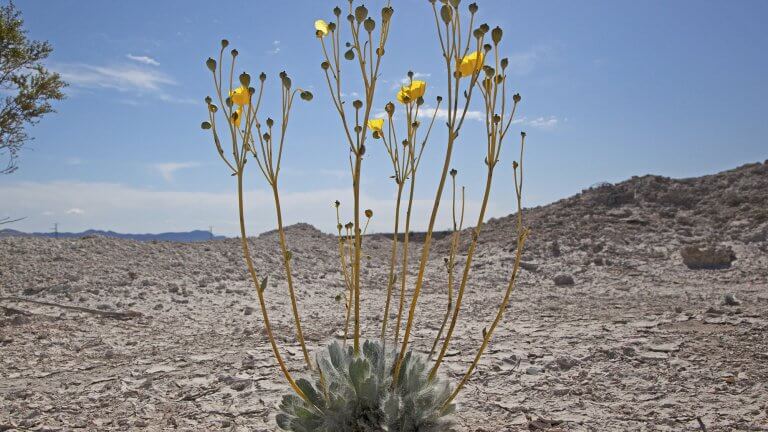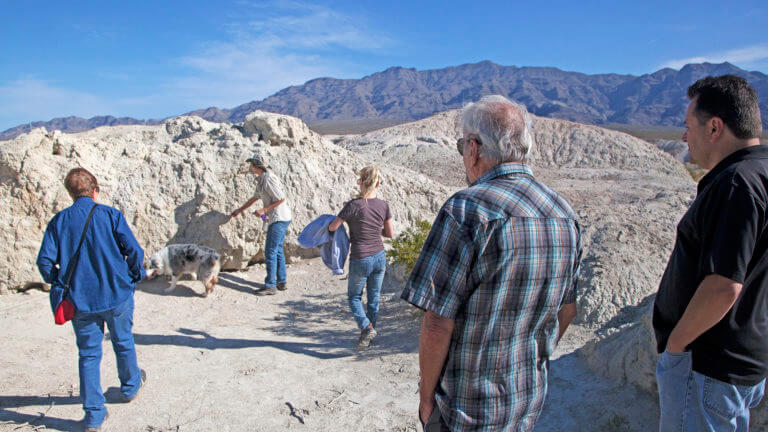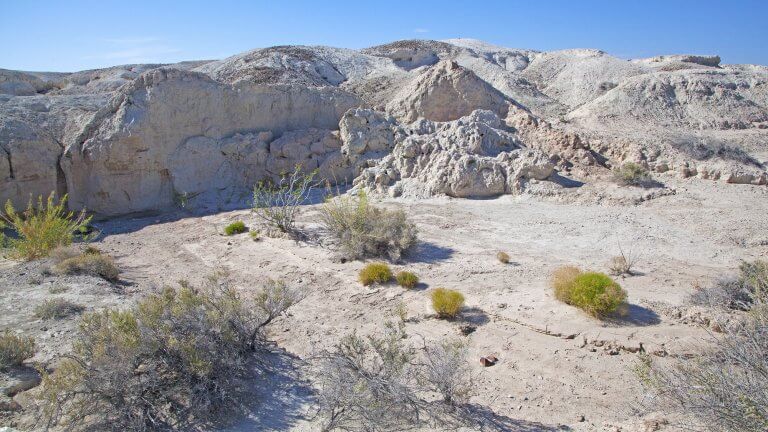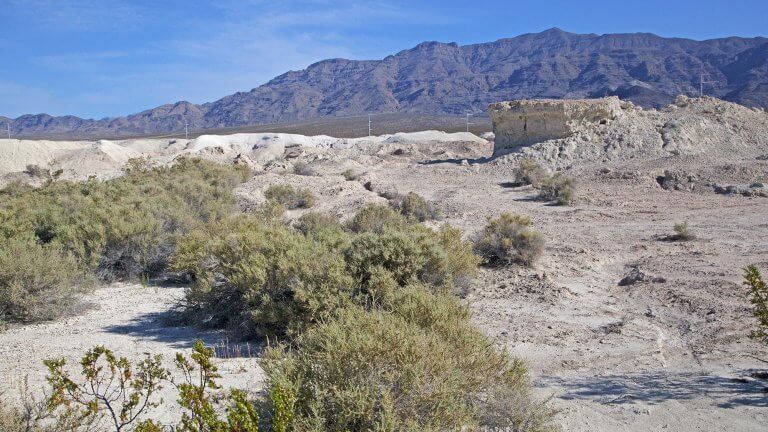 This Location: