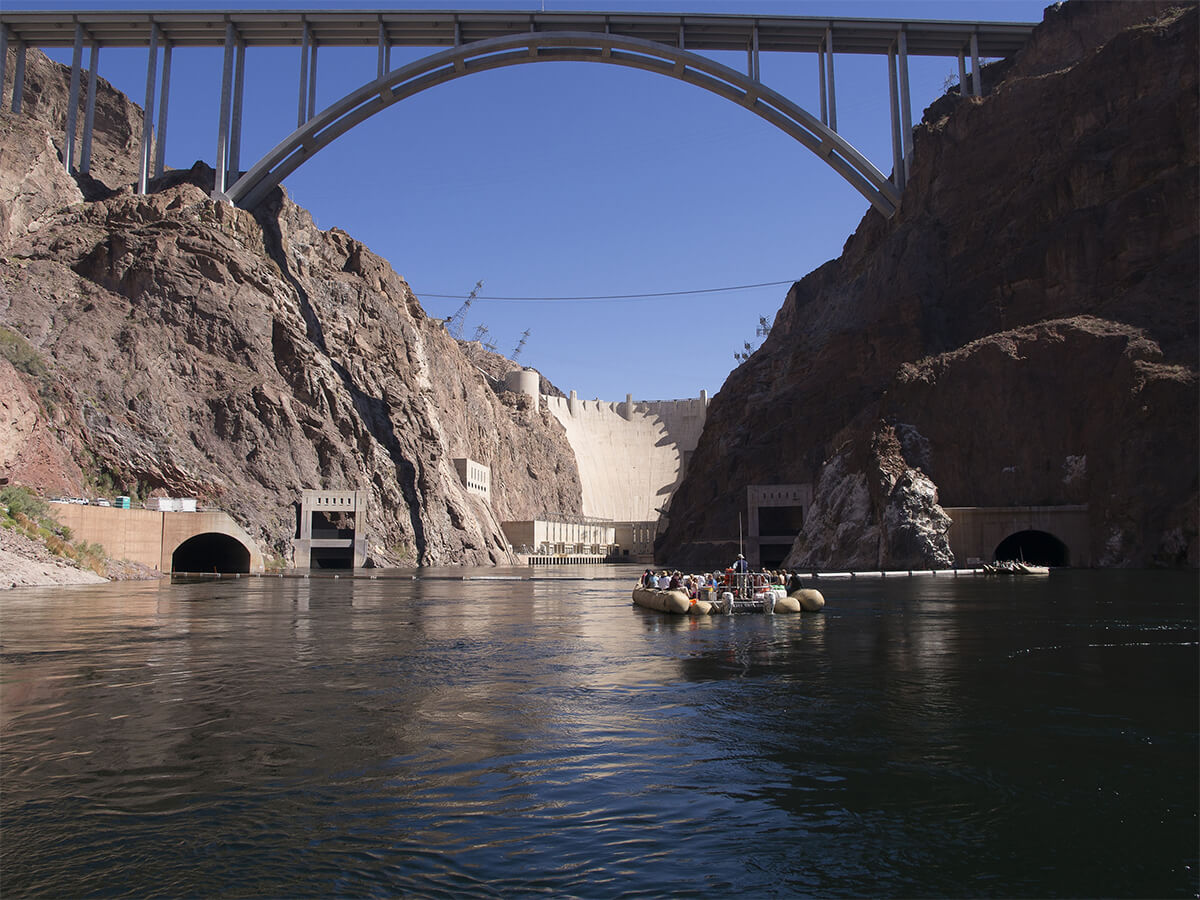 Black Canyon River Adventures
Your Adventure begins on the outskirts of Boulder City in the Lake Mead National Recreation Area. Boulder City is the Historic town built for the workers and their families to live in during the construction of Hoover Dam, the iconic National Historic Landmark. You will travel down the Lower Portal Road, the original road used by the construction workers to access the construction site. Boarding the raft near the base of the Hoover Dam you will have unique and spectacular views of the Hoover Dam and the Mike O'Callaghan-Pat Tillman Memorial Bridge which spans Black Canyon, connecting Arizona and Nevada 900-feet above the legendary Colorado River.
Three hours are spent exploring 12-miles of history, beauty and wonder as you glide through the Black Canyon Water Trail, a National Water Trail, with walls that in some places tower 2,000 feet above the river's edge. Experience the waterfalls, hot springs and other geological wonders, the Desert Big Horn sheep, Osprey, Great Blue Heron and so much more. This trip is fully narrated by experienced, knowledgeable guides who offer incredible knowledge of the history of the Hoover Dam and the Black Canyon National Water trail.
Lunch is included in a take-home, insulated souvenir bag. A refreshing stop along the way at a side beach will give you the opportunity to stretch your legs and to swim or play in the cool clear water of the Colorado River.
Your tour will end at the Willow Beach Marina in the scenic Mohave desert of Arizona, where you will board your shuttle back to where you started from.
~Don't Forget Your Camera~
Lunch: Turkey wrap, Chips, Apple and a Bottle of Water.
Also available: Vegetarian, Vegan, Dairy free and Gluten free lunches (72 hour notice required).
Recommended: Comfortable Clothing, Comfortable closed toe shoes, Hat, Sunscreen and Sunglasses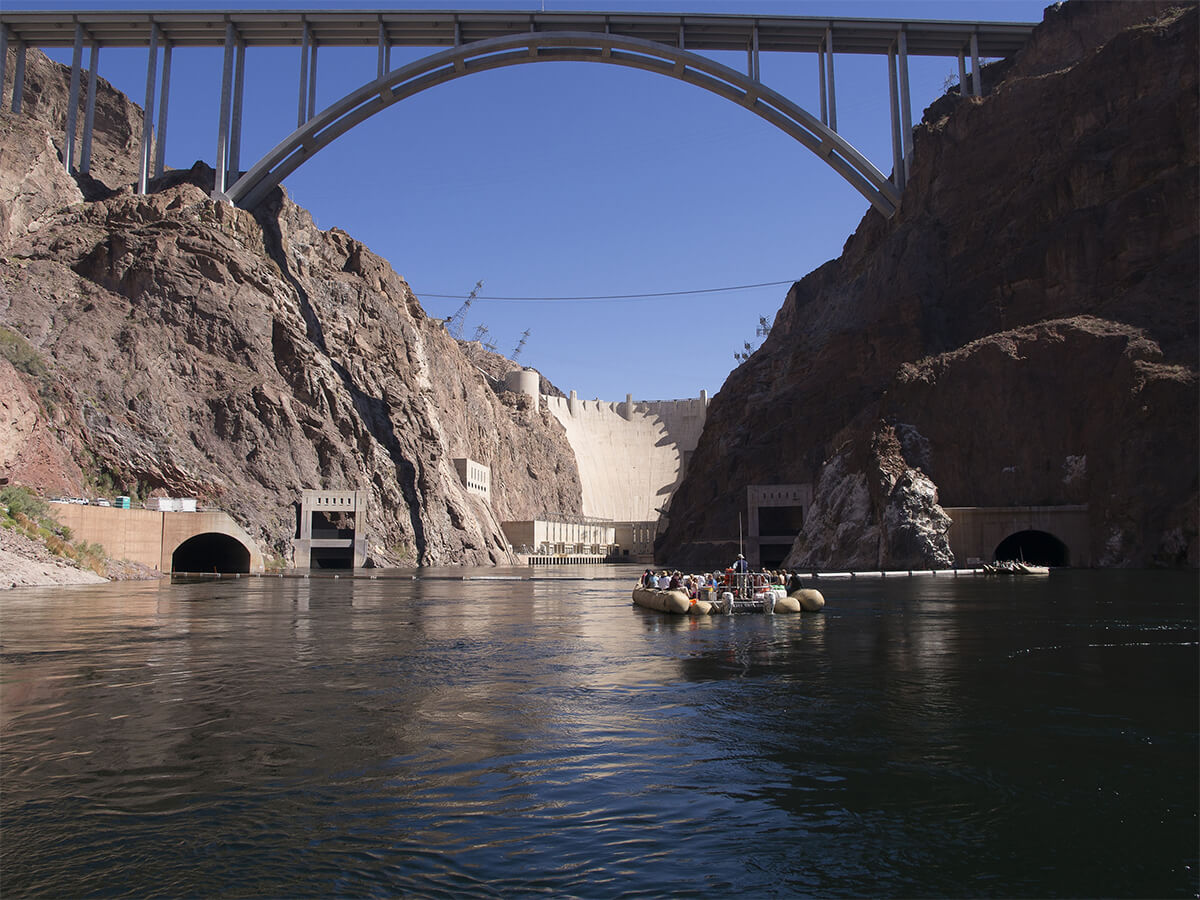 This Location: