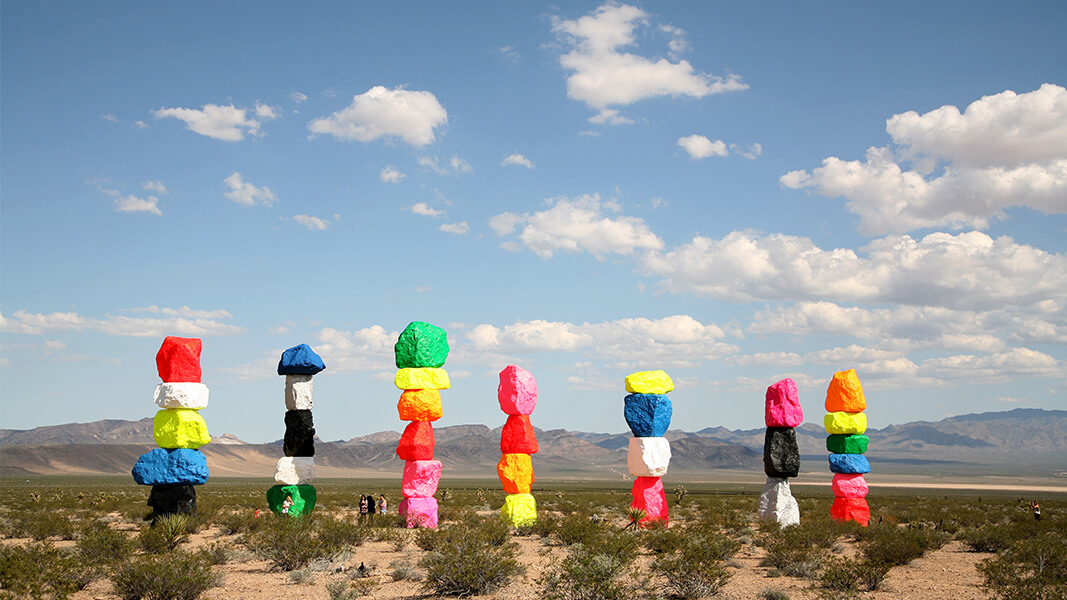 Seven Magic Mountains, a two-year public art installation by renowned Swiss artist Ugo Rondinone, co-produced by Nevada Museum of Art and Art Production Fund, is located approximately 10 miles south of the intersection of Las Vegas Boulevard and St. Rose Parkway in Henderson, Nevada. The installation site is a short distance from legendary Jean Dry Lake where Michael Heizer and Jean Tinquely created significant sculptures in the 1960s.
Visible across the desert landscape along Interstate 15, Seven Magic Mountains offers a creative critique of the simulacra of destinations like Las Vegas. According to Rondinone, the location is physically and symbolically mid-way between the natural and the artificial: the natural is expressed by the mountain ranges, desert, and Jean Dry Lake backdrop, and the artificial is expressed by the highway and the constant flow of traffic between Los Angeles and Las Vegas.
GETTING THERE
From Las Vegas: Follow I-15 S to Sloan Rd (exit 25). Turn left (east) to Las Vegas Boulevard. Drive approximately 7 miles south on Las Vegas Blvd. and the artwork will appear on your left (east).
From Los Angeles: Drive north on I-15 to Jean, NV (exit 12). Turn right (east) on NV-161 toward Las Vegas Blvd. Drive approximately 5 miles north on Las Vegas Blvd. and the artwork will appear on your right (east).
Please park in the onsite parking lot. Street parking is discouraged. No public transportation is available to the installation site.
WHAT YOU NEED TO KNOW
You will find interpretive signage at the installation, as well as a Guide-By-Cell offering for deeper engagement.
No restroom facilities or other amenities are offered at the artwork site. The nearest restrooms are approximately five miles from the artwork, at Jean. Alternatively, businesses at the intersection of St. Rose Parkway and Las Vegas Blvd. (approximately 10 miles north of the artwork) offer public restrooms.
Please bring plenty of water and other nourishment you may need during your visit to Seven Magic Mountains. Prepare properly for hot, dry conditions: Daytime high temperatures during the summer months average 104° F / 40° C and above. Wear sunscreen, a hat, and other protective clothing.
Be aware of weather conditions before visiting.. Though the desert is dry, seasonal monsoons occur with little warning. Flash flood events are possible.
An unpaved walking path along a naturally occurring wash abuts the paved parking lot. Please use this path to walk to the sculptures.
Please be mindful of your surroundings. Public land contains protected cultural artifacts and sensitive flora, fauna, and animal species, like the endangered desert tortoise. Also be on the lookout for snakes.
Please leave no trace of your visit; take your rubbish with you.
These stone sculptures are works of art intended for your visual enjoyment. For your safety and the safety of others, please do not attempt to climb on, move, dislodge, deface or disturb the sculptures.
Pursuant to NRS 206.330, a person (or if a minor, the parent or guardian) who places graffiti on or defaces property may be subject to criminal penalties, including fines and payment of restitution.
Photography by visitors is permitted only for private noncommercial use. Professional photography equipment (e.g., tripods, lighting umbrellas, etc.) may not be used or brought onto the premises. Photographs taken on site may not be sold, licensed, distributed, or commercially exploited in any manner whatsoever.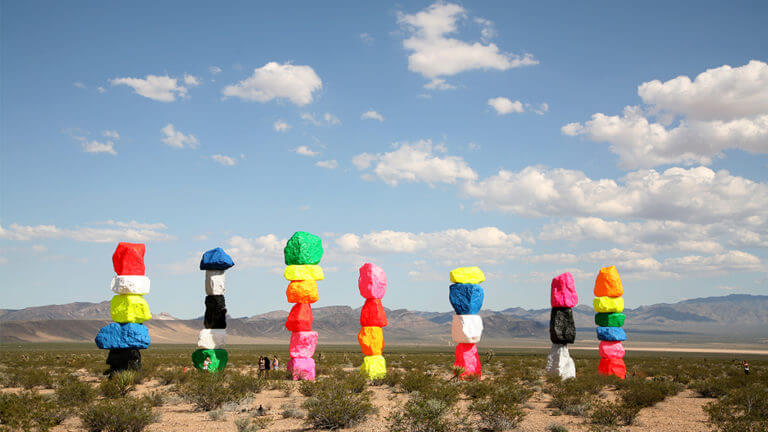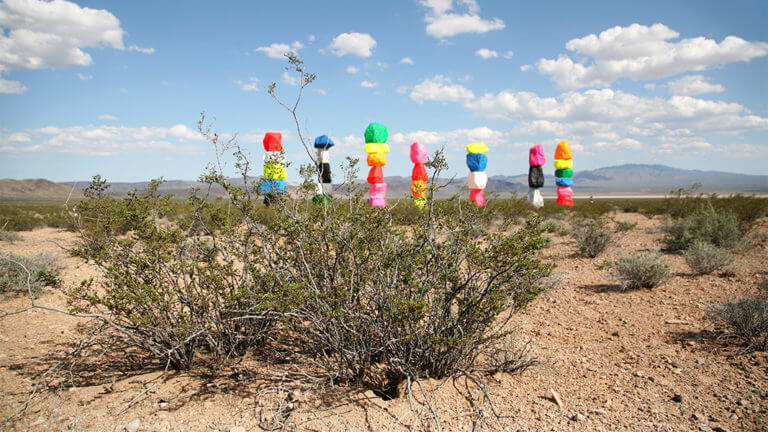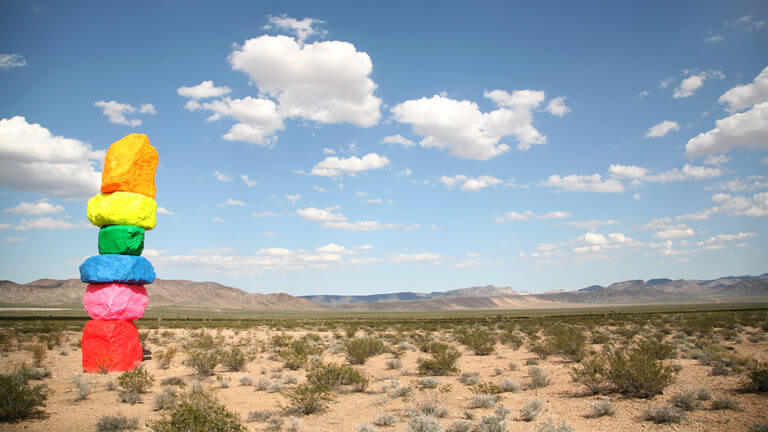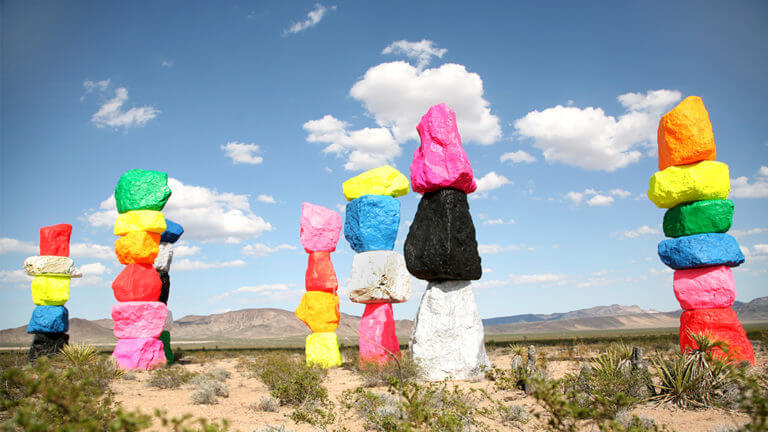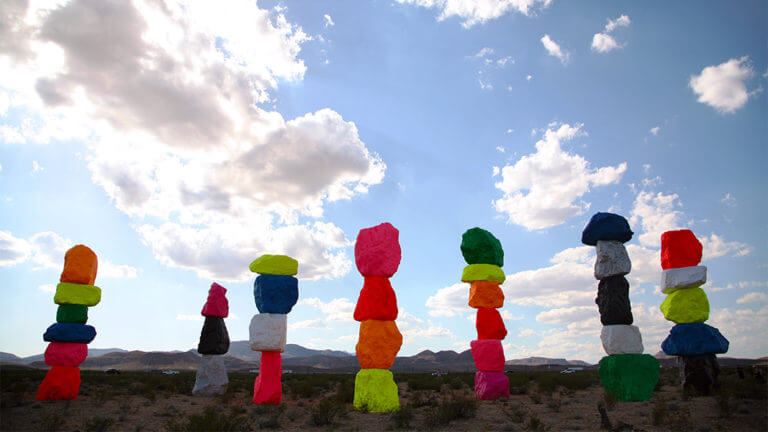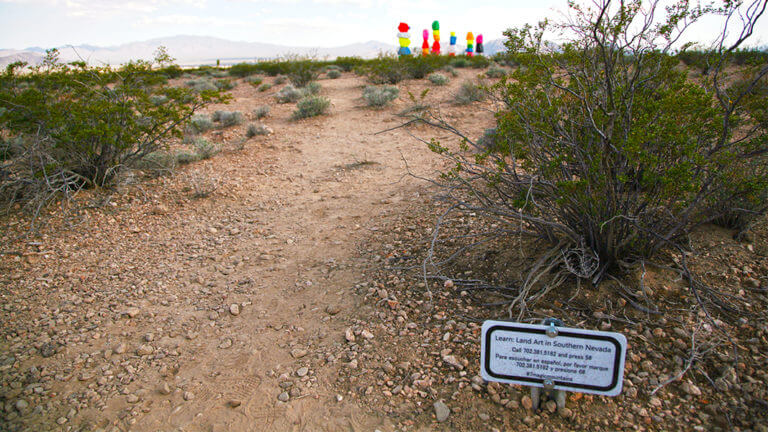 This Location: