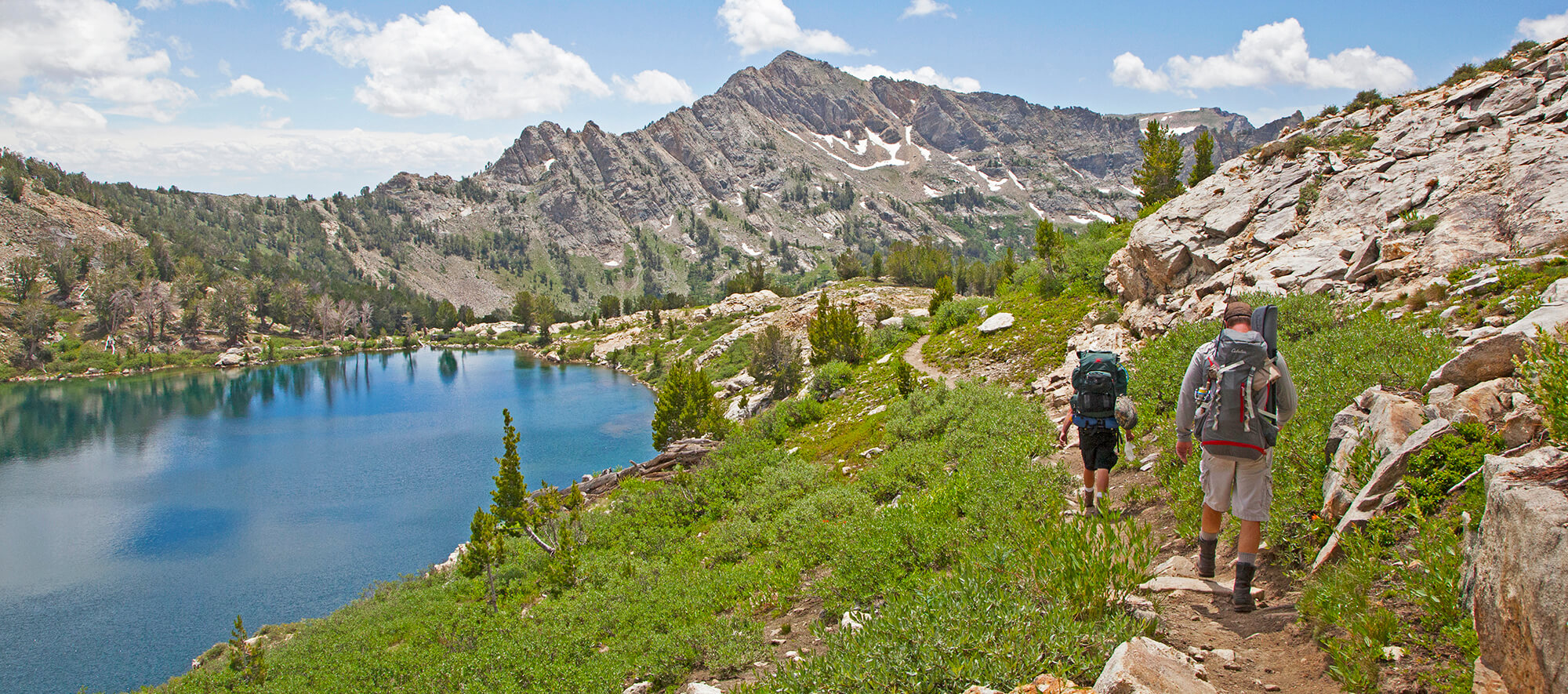 Going the (Social) Distance: How to Safely Enjoy Your Nevada Outdoor Adventures
Nevada is one of the most incredible places to get outside and play, explore, and get away from it all. Of course, these days, some things are a little different. Here's what to consider before you come camping and adventuring, and what to know when you do.
Stay Close, Keep It Local
The official position of the State of Nevada—in solidarity with other states and the Centers for Disease Control—is to try and keep your recreating close to home. Suggestions include day-tripping to those nearby trails and places you've always wondered about. Or picking up some curbside grub and taking it somewhere cool for a picnic—a trick that also increases chances that your meal stays hot.
What's Happening Out There?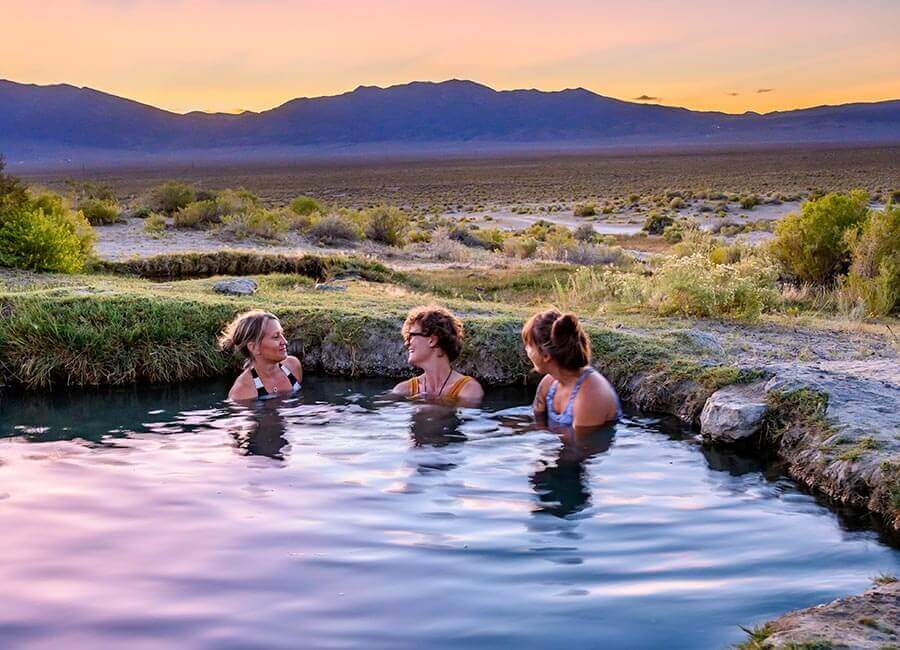 Expect Crowds
Craving an adventure? Chances are, you're not the only one with that idea. Some of our favorite camping spots are still closed, which can create a funnel effect to ones that have reopened. Combined with higher visitation than average (often by large groups with varying ideas on safe behavior), your vision of a tranquil getaway and outdoor solace may be met with a reality of the cars and crowds you were hoping to get away from.
This is especially true at Lake Mead, Red Rock National Conservation Area, Sand Mountain Recreation Area, Lamoille Canyon, Valley of Fire and other Nevada State Parks, hot springs, and many always-popular Nevada destinations. But you may also find that, right now, even our farther-flung locales, where it's normally rare to encounter (or easy to avoid) other human life forms (like the Black Rock Desert and Soldier Meadows), are busier than ever.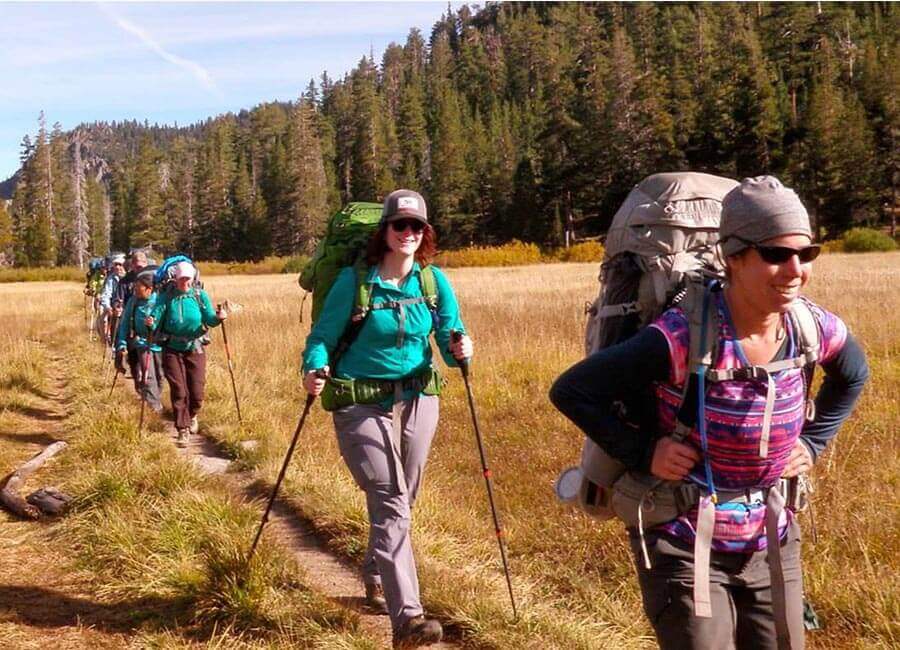 Be Closure-Minded: Travel Restrictions in Nevada
Nevada is wide open. But that doesn't mean your destination currently is, local or otherwise. And things are changing all the time. Check closure and restriction status for camping and recreating well in advance, and check them again on your departure date.​​​​ If things are open, expect drastic reductions in day use admittance and campground space.
Where to Find Information on Closures
Limited Emergency Services
Nevada's wild places are some of the country's most remote. (Which is one of the reasons we love them!) However, that also means they're often far from help, if you need it. At a time when many already-limited emergency services are extremely overtaxed, this makes risky adventures even riskier.
What's the Difference?
Right now, anywhere you go, expect your visitor experience to be very different than normal. For instance, many sites (if open) are unstaffed. Large recreation areas may have few rangers to help you. Facilities are likely to be locked up (especially bathrooms and visitors centers) and kiosks may not be stocked with maps and pamphlets. With spotty (or nonexistent) cell service, make sure you have your info before you need it and can't find it.
Read up on what permits you may need in order to go where you want to go and do what you want to do. Many destinations require certain permits now, which you might not have needed in the past.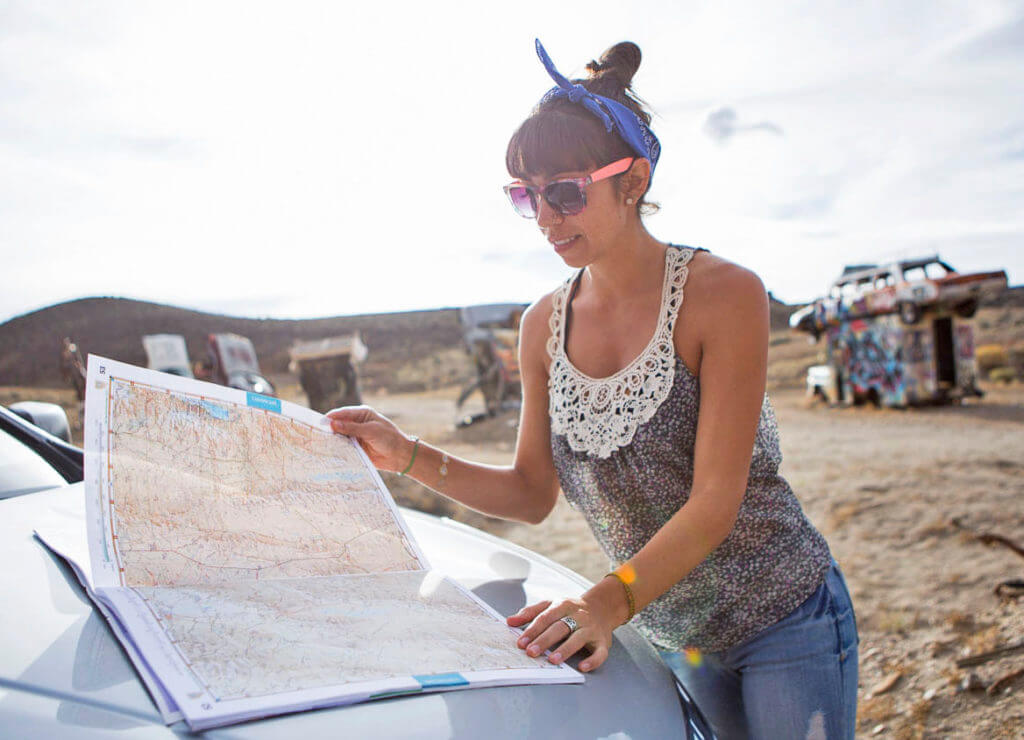 Bring everything you need from home. In addition to your normal gear list, be sure to pack:
Mask
Soap / hand sanitizer
TP and paper towels (wet wipes are also good for all kinds of sanitary needs)
Gloves
Disinfectant wipes for gas pumps, ATMs, etc. You don't know who's been touchin' that stuff!
Trash bags
Be Radical… With Your Self-Reliance
Venturing off the pavement? Brush up on Nevada's Dirt Road Code.
Always carry a map or atlas
Bring more water than you think you need
Know how to change a tire
Above all, use common sense
Fire… Away
If camping, be sure to check on fire restrictions on everything from campfires to personal stoves. Then crank up the heat on your group's fire safety practices. Fire season hits Nevada hard and lately it's been more of a problem, with sudden blazes started by everything from campfires, vehicles, hot bullet casings, etc. Know what you need to keep things cool.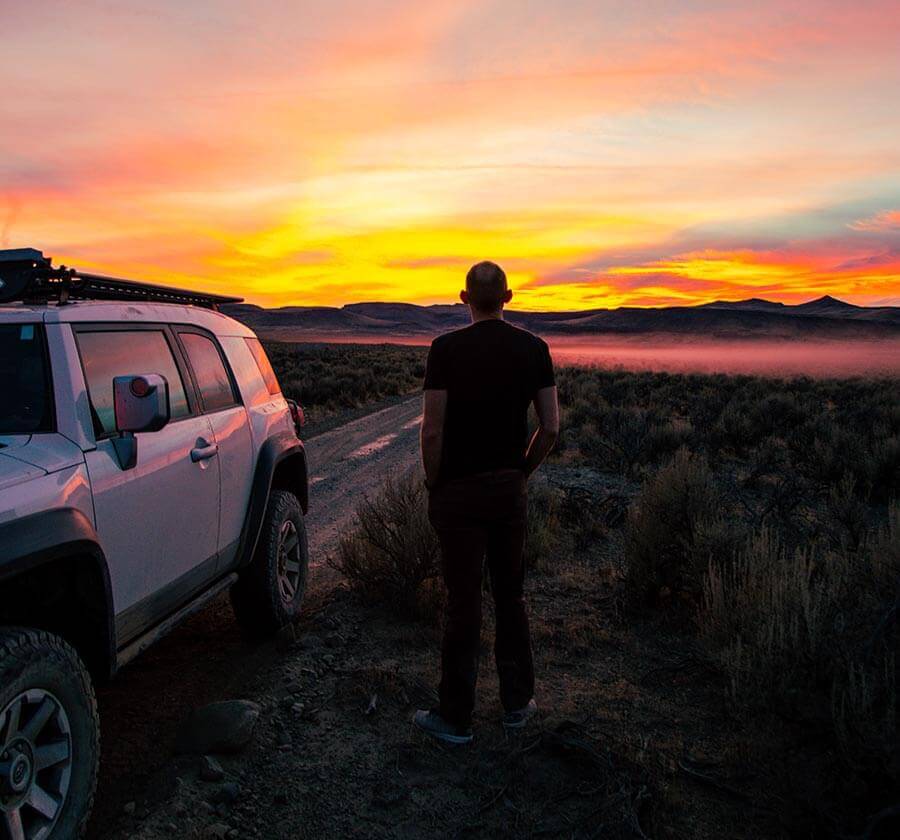 Out of Services?
Expect many attractions that would normally add color your road trip to be closed.
Bring everything you need from home. Small towns may not have what you need—or may not appreciate you buying up things from stores and places locals depend on for those items themselves.
Call ahead to check restaurant hours. Nevada is full of amazing eats. But keep in mind that these are often small cafes in small towns (or, in some cases, not even in towns). Ask if curbside service is available. And be ready for a wait. It's probably worth it, but just get yourself into a patient mindset and always stay respectful of busy staff.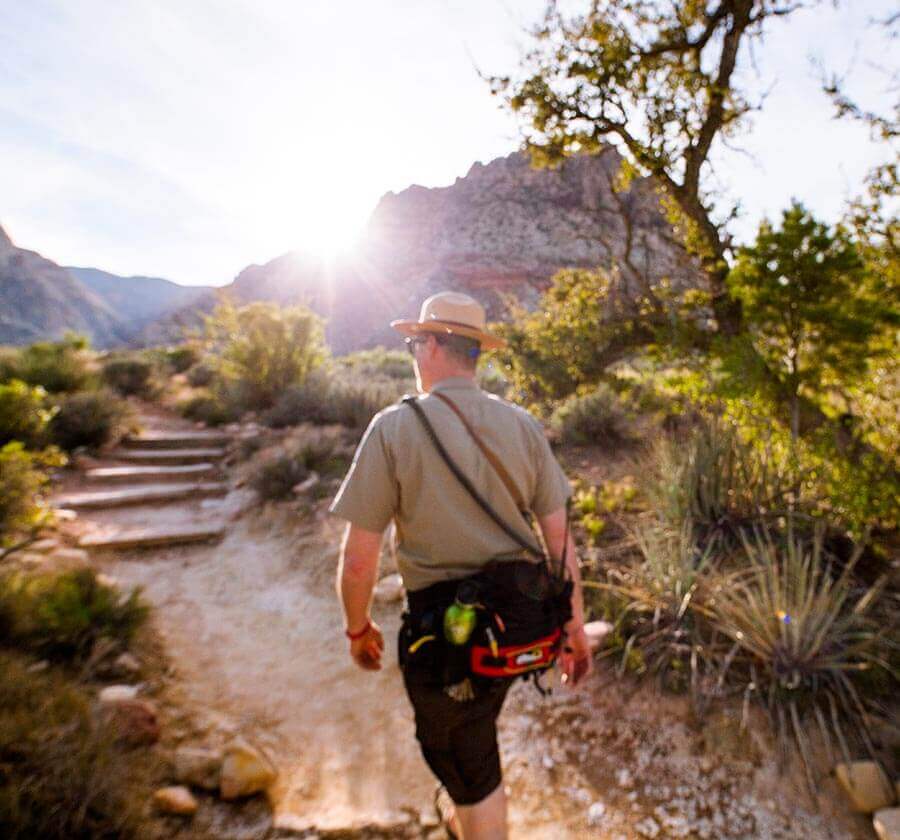 Other Best Practices
Hiking or riding? Observe that six foot distance rule.
Joining a big gathering? More than 50's a crowd.
See a lot of cars in a parking lot or trailhead? Keep driving.
Keep going the (social) distance: Give a wide enough berth of six feet from folks—or ten when you're eating—and don't forget to pull that mask up when you approach anyone.
Reduce Risk
Safe Travel vs. Safer Travel
No outdoor activity is 100% "safe." There's simply no such thing, and what would be the fun in that anyhow? But right now is not a good time to take up downhill mountain biking, try climbing that boulder you've had your eye on, or teach yourself to cliff dive. Emergency medical services are spread extremely thin right now. And hospitals have plenty of other things to do besides deal with your totally preventable injury. Don't be that guy.
Be Nice to People!
If you encounter fellow adventurers, keep your minimum distance, but don't treat them like zombies. Even if they were, with what's going on right now, they probably wouldn't want to eat your brains anyway. (Extremely high-risk behavior.)
Spread the word. Not Coronavirus.
Friends planning an epic road trip? Wish them safe travels, but also make sure they know how to have them.
Make Sure You're Sure
Above all else, if you've recently felt under the weather, come enjoy Nevada's incredible destinations some other time. The Silver State will still be here—and it always will be.
More Information
Get Inspired
Related Stories