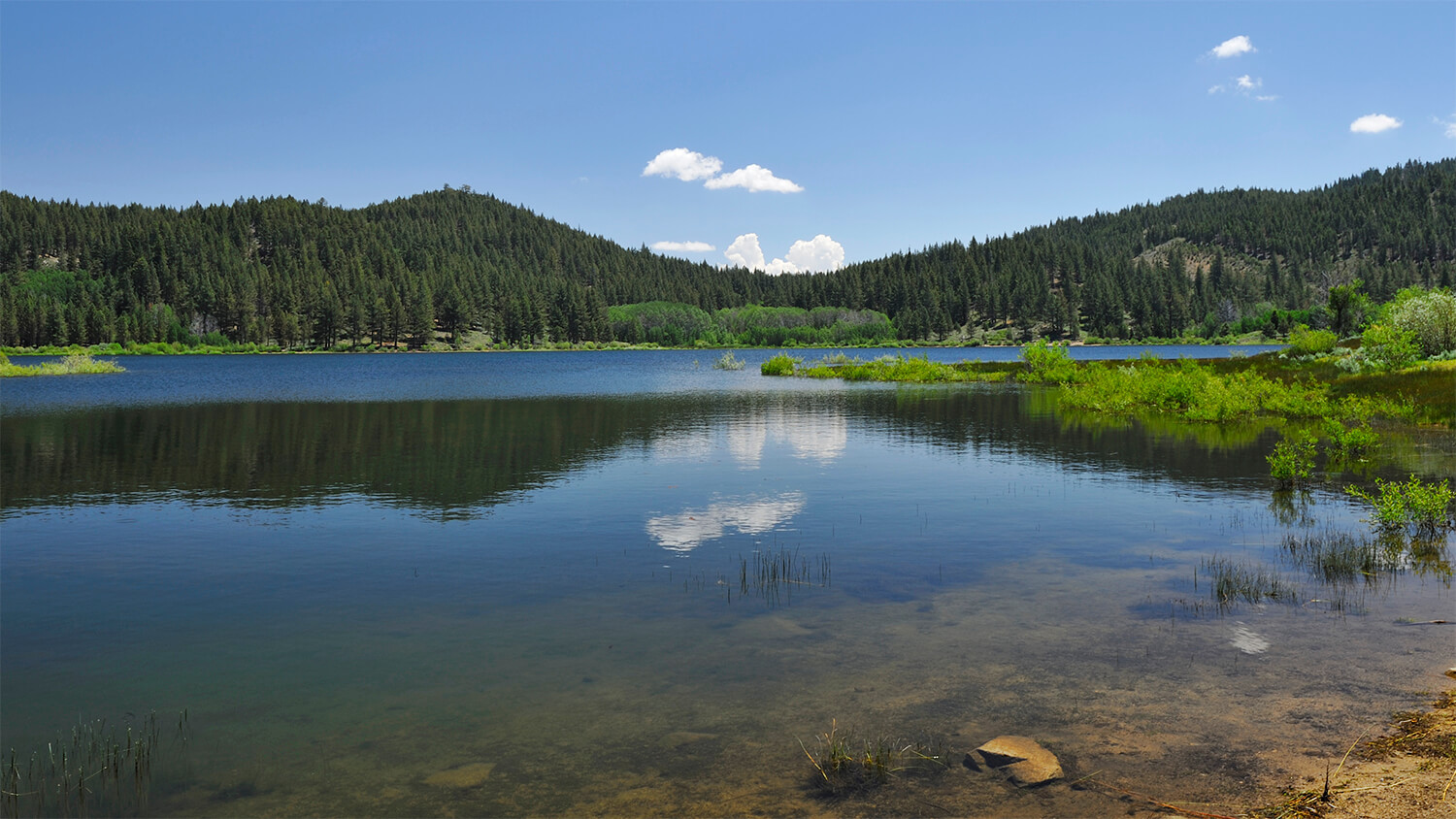 Spooner Lake & Backcountry State Park
Situated along Lake Tahoe's eastern edge, you'll find a world of wilderness access at what is known as Spooner Lake and Backcountry State Park. One of the four units that make up Lake Tahoe Nevada State Park (which also includes Sand Harbor, Cave Rock, and Van Sickle), Spooner Lake promises unrivaled Lake Tahoe hiking, with trails to jewel-esque Marlette Lake, sweeping views from Marlette Peak—all along a section of the famed 165-mile Tahoe Rim Trail. Even though Spooner Lake and the Marlette-Hobart Backcountry have been part of the Nevada State Parks system since 1969, the new Spooner Lake Park Improvement Project will introduce all kinds of new amenities, including a brand new Visitor Center & Amphitheater, which will showcase more than a century of Silver State history, serve as HQ for ranger-led hikes and tours, and create a jumping-off point to more than 60 miles of multi-use trails throughout this spectacular 13,000 acres worth of Nevada's Lake Tahoe Basin wilderness.
Many of the lakes and trails that make this Nevada State Park a modern-day recreational playground played integral parts in the Silver State story. For example, while the Marlette Flume Trail is now legendary among hikers, trail runners, and especially mountain bikers for its unparalleled Big Blue views, it is named for an innovative and intricate system of chutes through which water moved cut timbers—yep, theme park log ride-style—ultimately to Virginia City, the site of the largest silver strike the planet had ever seen. Today, you can hike or bike from the Tahoe Side to Hobart Reservoir in Carson City. Back then, timbers arrived via a 4,000-foot tunnel through the mountains, which were then siphoned up a pipeline in Washoe Valley and carried up into Virginia City. No other engineering feat of its kind was ever imagined. Amazingly, parts of the Marlette Water System are still in use to this day.
Spooner Lake Recreation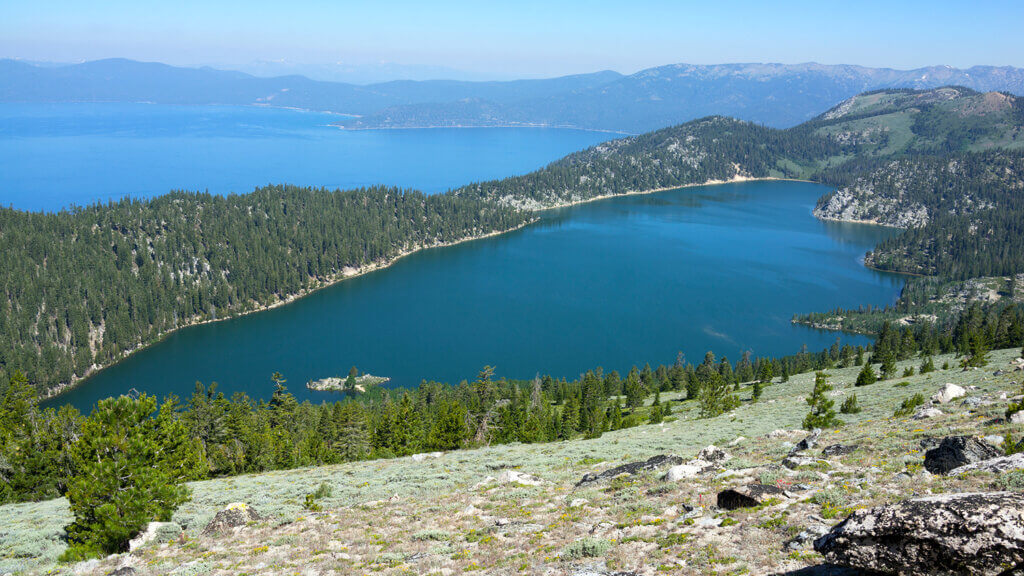 Your gateway to the Lake Tahoe Basin, the sky's the limit when it comes to the Spooner Backcountry outdoor recreation scene. Discover some of the best Lake Tahoe camping and cabin rentals, more than 60 miles of trails—connected to the Tahoe Rim Trail, American Discovery Trail, and beyond— along with fabled trout fishing, wintertime cross country skiing and snowshoeing, and far more.
Lake Tahoe Campgrounds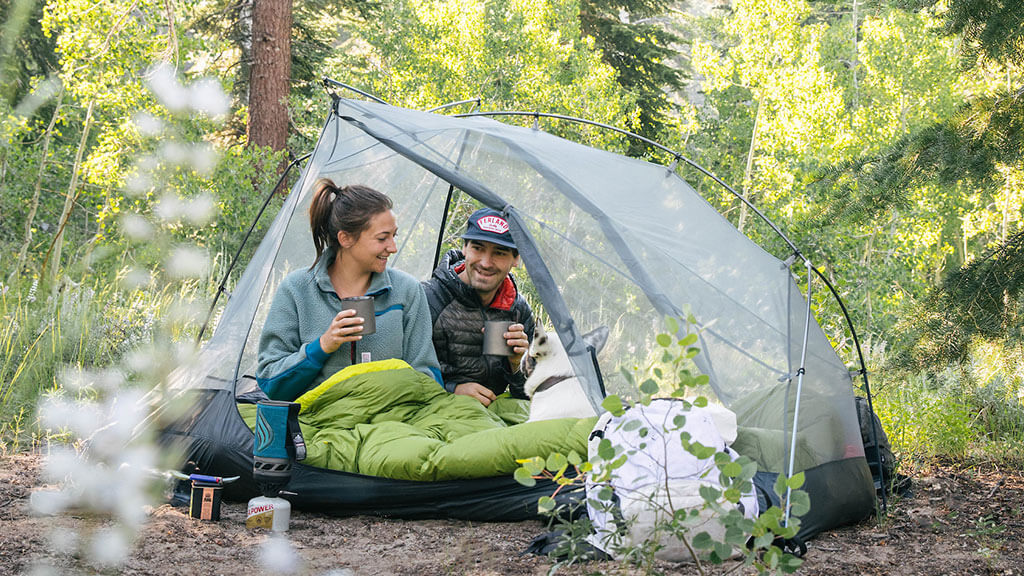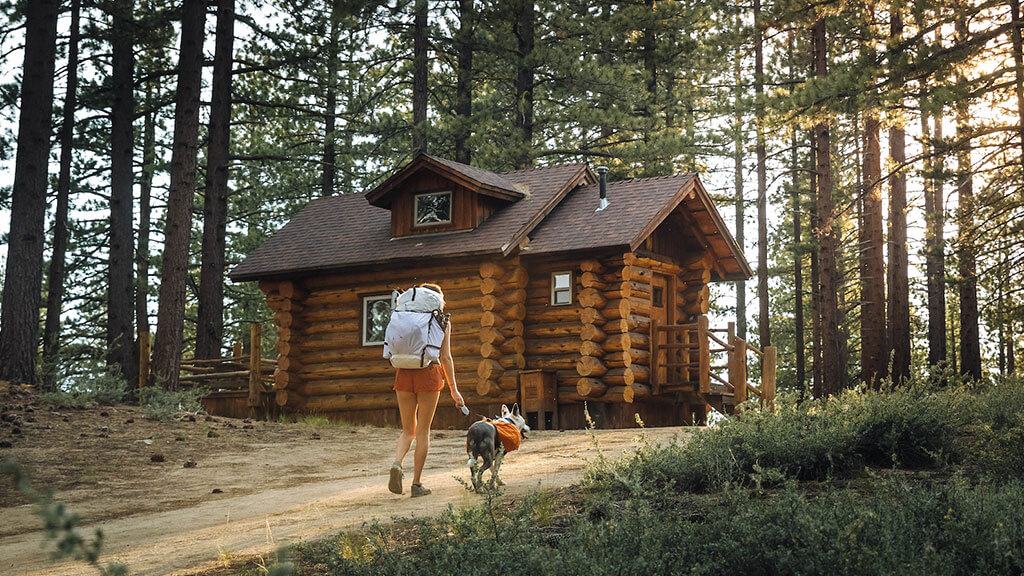 Nestled among Marlette Peak, Hobart Reservoir, and North Canyon, visitors will find access to three primitive campgrounds, each equipped with tent space, picnic tables, fire rings, and bear-aware food storage areas. While the Silver State is known for its dispersed camping, in this Nevada State Park, please do not stake your night's claim anywhere else besides these three established campgrounds.
Looking to up the ante? Secure one of two backcountry cabins available for reservation, at Spooner Lake Cabin or the Wildcat Cabin—each available from May 1st to October 15th. Both cabins are equipped with only basic amenities, such as cot beds, a woodburning stove, and compostable toilet—so be sure to bring in any creature comforts like sleeping bags, food, cookware, and anything else you need. Both cabins can be reserved by calling the park directly at (775) 831-0494.
Spooner Lake Trail and Hiking Trails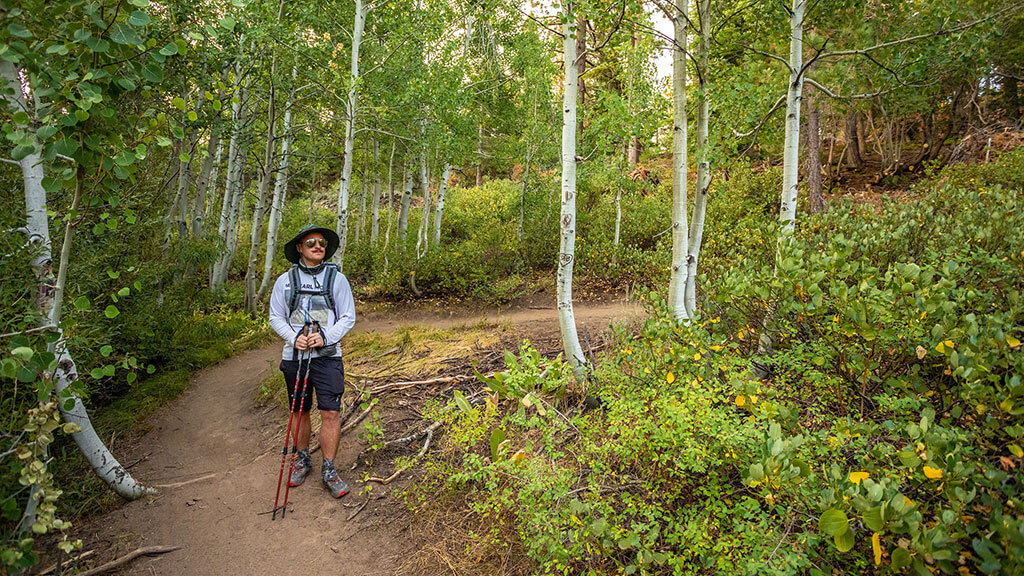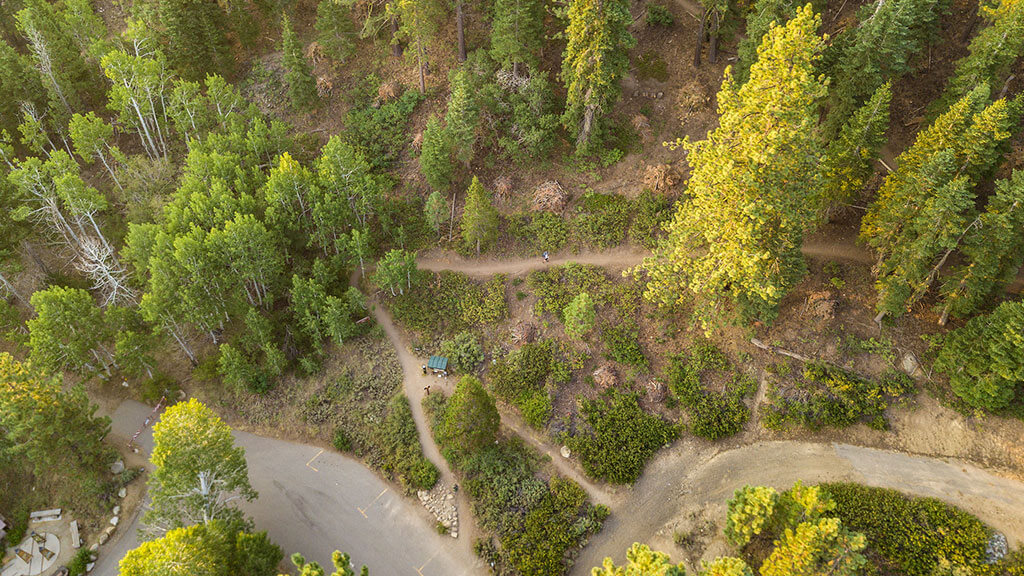 From wild to mild, there's a hiking trail to accommodate every hiker's ability at Spooner Lake and Backcountry. From the park's headquarters, jump on the Spooner Lake Trail, a 2.5-mile loop that skirts Spooner Lake; or embark on a longer, five-mile trek to Marlette Lake via North Canyon, which joins up with 13 miles of the lake-encompassing Tahoe Rim Trail (TRT). Before you hit the trail, be sure to read up on hiking and biking restrictions on the Marlette Flume Trail, and the Tahoe Rim Trail.
Travel Nevada Pro Tip
The American Discovery Trail—a 6,800 mile trail that covers 500 miles of Nevada terrain—stretches through Spooner Backcountry and five other Nevada state parks. For more info on how to access the trail,
click here
.
Spooner Lake Fishing
The Nevada Department of Wildlife (NDOW) has been stocking Spooner Lake, Marlette Lake, and Hobart Reservoir with rainbow, brook, and cutthroat trout since 1973. While Spooner Lake is situated mere feet from the park's Visitor Center, the trek to Marlette is a bit more ambitious, with no motorized activity of any kind leading to the lake, and no motorized vessels allowed on the lake. Fishing season opens July 15th through September 30th, with catch and release only. Meanwhile, Hobart Reservoir is best accessible on foot from the Carson City side.
Travel Nevada Pro Tip
Before casting a line into any bodies of water in the Silver State, be sure to get yourself legal with a proper fishing license. Grab one at any of the state's
many license agents
before you hit the backcountry.
Nevada Videos
Spooner Summit
There's snow way you won't have a blast playing in all the powder at Spooner Summit.
Cross Country Skiing and Snowshoeing at Spooner Lake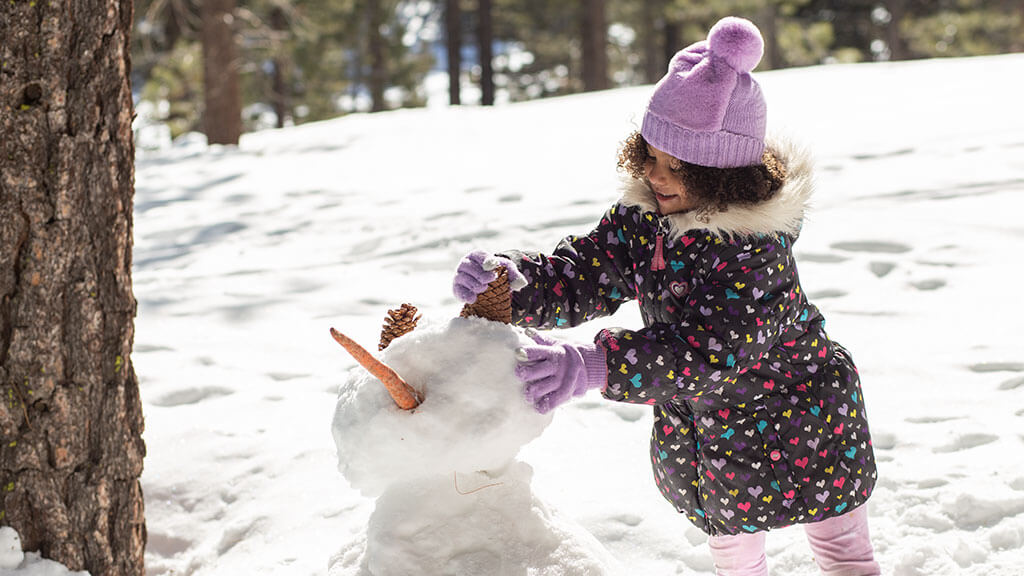 If you are looking for a pristine snowshoeing or cross-country ski experience (or just somewhere to play in the snow) in the Lake Tahoe Basin, Spooner Backcountry is your gateway to 13,000 acres of backcountry bliss. From park HQ, jump on a network of cross-country ski trails that traverse through dense forests, open meadows, and along the shoreline of Spooner Lake. The Spooner Lake Trail is perfect for the whole family, while more experienced skiers can jump on trails up North Canyon Road to Marlette Lake, winter conditions permitting. Nevada Nordic manages the community ski trail, making this wintertime expedition available with a $10 entrance free for parking.
Hours:
Spooner Lake & Backcountry is open 24 hours a day, 7 days a week from sunrise to sunset. For the most up-to-date info on hours, campsite and cabin availability, get in touch with the park directly at (775) 831-0494.
Admission:
Park entrance to Spooner Lake & Backcountry is $10 per vehicle (non-NV vehicles are $15 per vehicle). If you're looking to bike in, admission is $2 per bike. For more information on cabin rental cost, get in touch with the park directly at (775) 831-0494.
This Location: