iHeartRadio Music Festival
5:00pm - 11:59pm daily
$81.75 – $272.50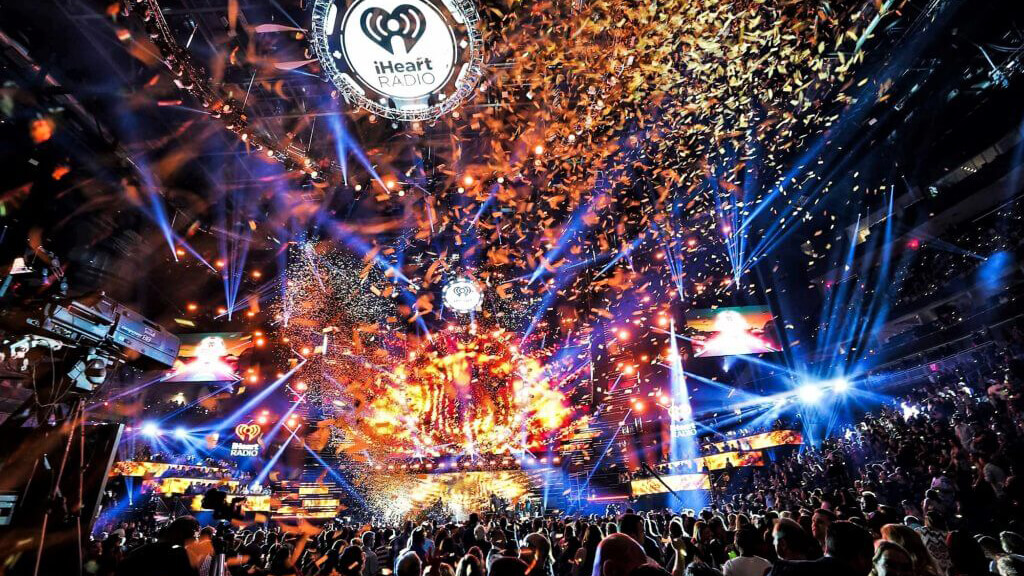 Photo Credit: iHeartRadio Music Festival
Part of the Las Vegas signature events scene for more than a decade, there's no bigger, better way to listen in on the biggest multi-genre music event anywhere on earth. Held each September at the T-Mobile Area in the Las Vegas Strip, rock out to chart-topping hits, musical World Premieres, and never-before-seen collaborations from the world's most iconic, and up-and-coming artists across all genres and formats.
Throughout this two day Las Vegas music festival, listen in on top entertainers from around the world at the iHeartRadio Music Festival Daytime Stage at Area 15—Las Vegas' wild, new immersive art and retail center. The outdoor, Daytime Stage portion of the festival showcases the most exciting faces in music coming together for eight hours of live performances, offering VIP entertainment spaces and access to favorite iHeartRadio personalities. Past acts have included Coldplay, Drake, Deadmau5, Maroon 5, Journey, Weezer, Justin Timberlake, and many more. During the evening, head on over to the T-Mobile Area for the legendary mega-concert featuring even more chart-smashing performances, hosted by Ryan Seacrest.
For more information on current headliners, to purchase tickets, where to park, sleep, stay and eat, click here.
More Details
Show More Details