iHeartRadio Music Festival
5:00pm - 11:59pm daily
Free
The 11th annual iHeartRadio Music Festival is a two-day celebration of music in Las Vegas featuring more than 30 of today's biggest names representing a wide cross-section of genres and formats.
Chart-smashing artists from every major genre (from Justin Timberlake and Miley Cyrus to Paul McCartney and Fleetwood Mac) take over T-Mobile Arena, while talented sure-to-emergers introduce themselves to the music world on the Daytime Stage.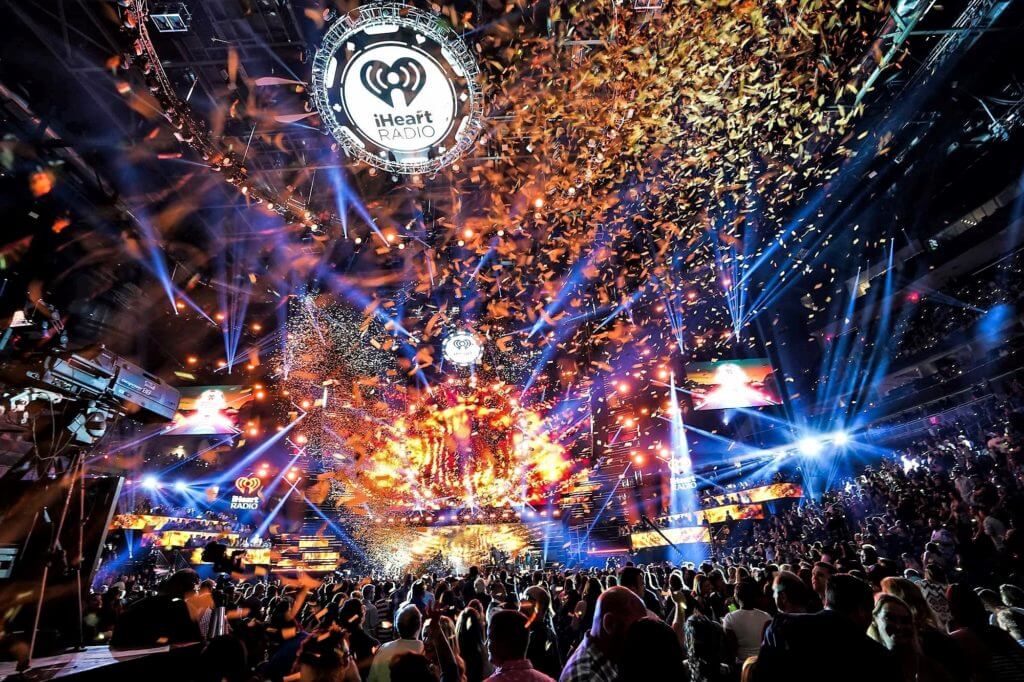 Hosted at the T-Mobile Arena in Las Vegas on Sept. 17-18, the festival features two four-plus hour nights of non-stop chart-topping hits, musical world premieres, and never-before-seen collaborations from the world's most iconic and hottest emerging artists.
Taking the iHeartRadio Music Festival stage this year are Billie Eilish, Cheap Trick, Coldplay, Dua Lipa, Florida Georgia Line, Journey, Nelly, Khalid, Maroon Five, Weezer, and many more. The legendary annual mega concert, hosted by Ryan Seacrest, will also feature one-of-a-kind on-stage collaborations and surprise performances — you never know what will happen during the iHeartRadio Music Festival.
Widely acknowledged as the most social music event in the world, the iHeartRadio Music Festival has previously hosted big-time artists, including Mary J. Blige, Drake, Deadmau5, Taylor Swift, and dozens more. This stage is the biggest multi-genre music event anywhere.
The iHeartRadio Music Festival also includes its daytime stage Saturday, Sept. 18 beginning at 11 a.m. at the AREA15, Las Vegas' wild, new immersive art and retail center.
This outdoor portion of the festival showcases the most exciting new faces in music coming together for eight hours of live performances, offering VIP entertainment spaces and access to favorite iHeartRadio personalities.
The Daytime Stage brings RFID technology to attendees with a premium wristband shipped when tickets are purchased, so there is no need for hard ticket or eTicket access.
Click HERE to get your hands on tickets, for a full schedule and more information on the iHeartRadio Music Festival. To plan your trip to Las Vegas, please dial the Las Vegas Visitors Center at (877) 847-4858 or click Visit Las Vegas.
Details
September 17 - 18, 20205:00pm - 11:59pm daily
Free
Venue Location: