Wrangler National Finals Rodeo (NFR)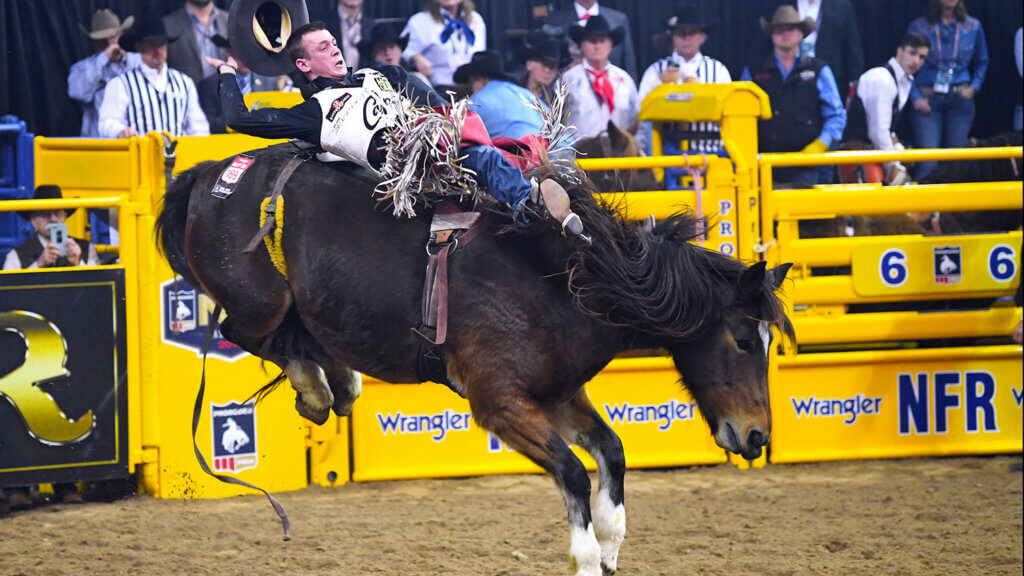 Photo Credit: Sam Morris/Las Vegas News Bureau
The Super Bowl of rodeo events, bareback riding, steer wrestling, team roping, saddle bronc riding, tie-down roping, WPRA barrel racing, and bull riding is the name of the game at the National Finals Rodeo (NFR) in Las Vegas—the largest and most prestigious PRCA-sanctioned rodeo in the world. Each December, professional cowboys and nearly 200,000 rip-roarin' rodeo fans descend upon Las Vegas' Thomas Mack Center for 10 days of 10 rounds of events for the championship title in their event.
Held at the Thomas Mack Center at the UNLV campus each December since 1985, the NFR transforms this university basketball arena into the world's most famous rodeo grounds, hauling in 2,000 tons of dirt. Next comes 710 head of livestock, along with hundreds of tons of grain, hay and grass. And that's just the livestock. When it comes to the nearly 200,000 people in attendance, nearly 75,000 beers are sold throughout this thrilling, 10 day event.
As for the competition? Cowboys from across the world compete in 10 rounds, where each contestant competes once per day. Cowboys and barrel racers earn money by placing first through sixth in any round, and can earn more cash prizes by placing first through eighth in the average. And the cash prizes are big, with more than ten million bucks up for grabs and that world champion's 24-carat gold belt buckle, valued at $17,500. After the daily competitions, visitors can get in on live music acts and entertainment rockin' into the night inside the Cowboy Corral.
For more information on the NFR, including tickets and a complete schedule of events, get in touch with event organizers directly at (719) 593-8840.
More Details
Show More Details