OATBRAN
September 27, 2020
@
12:00 pm
–
October 3, 2020
@
2:00 pm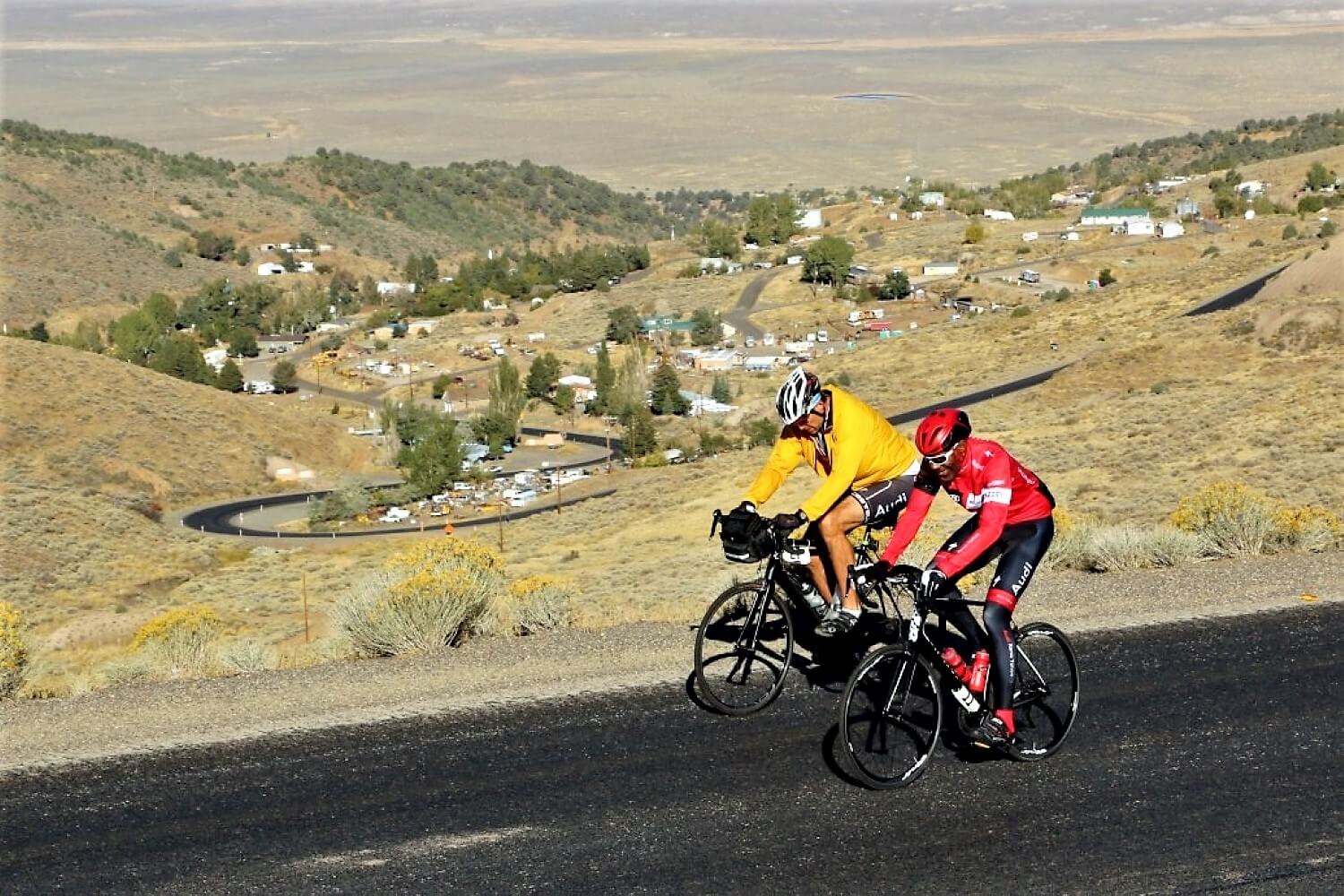 For one week in September, 50 cyclists will ride their bicycles from Stateline at South Lake Tahoe to Baker near the Utah border, making for One Awesome Tour Bike Ride Across Nevada (OATBRAN)!
Organized by Bike the West, OATBRAN celebrates is 28th annual ride this year with overnight stops in Fallon, Austin, Eureka, Ely and Baker. The ride culminates with a visit to Great Basin National Park, which puts an exclamation point at the end of "awesome" on this "Loneliest Bike Tour in America."
Riders average about 85 miles per day and elevation gains of between 2300 and 5000 feet. Riders and their bikes should be in good shape for this tour, which is not a training ride.
The tour begins at MontBleu Resort Casino in Stateline with a welcome dinner and rider orientation session. The next morning cyclists ride 91 miles to Fallon.
OATBRAN is limited to 50 riders, because it is a motel-style accommodations tour.
Click HERE to register, for a full schedule and for more information on the OATBRAN "Loneliest Bike Tour." For information on the tour stops and the #NVRoadTrip that stretches through the region, click HERE.  
Address
MONTBLEU RESORT CASINO
Address Line 2
55 U.S. HIGHWAY 50
City
STATELINE
State
NV
Postal Code
89449