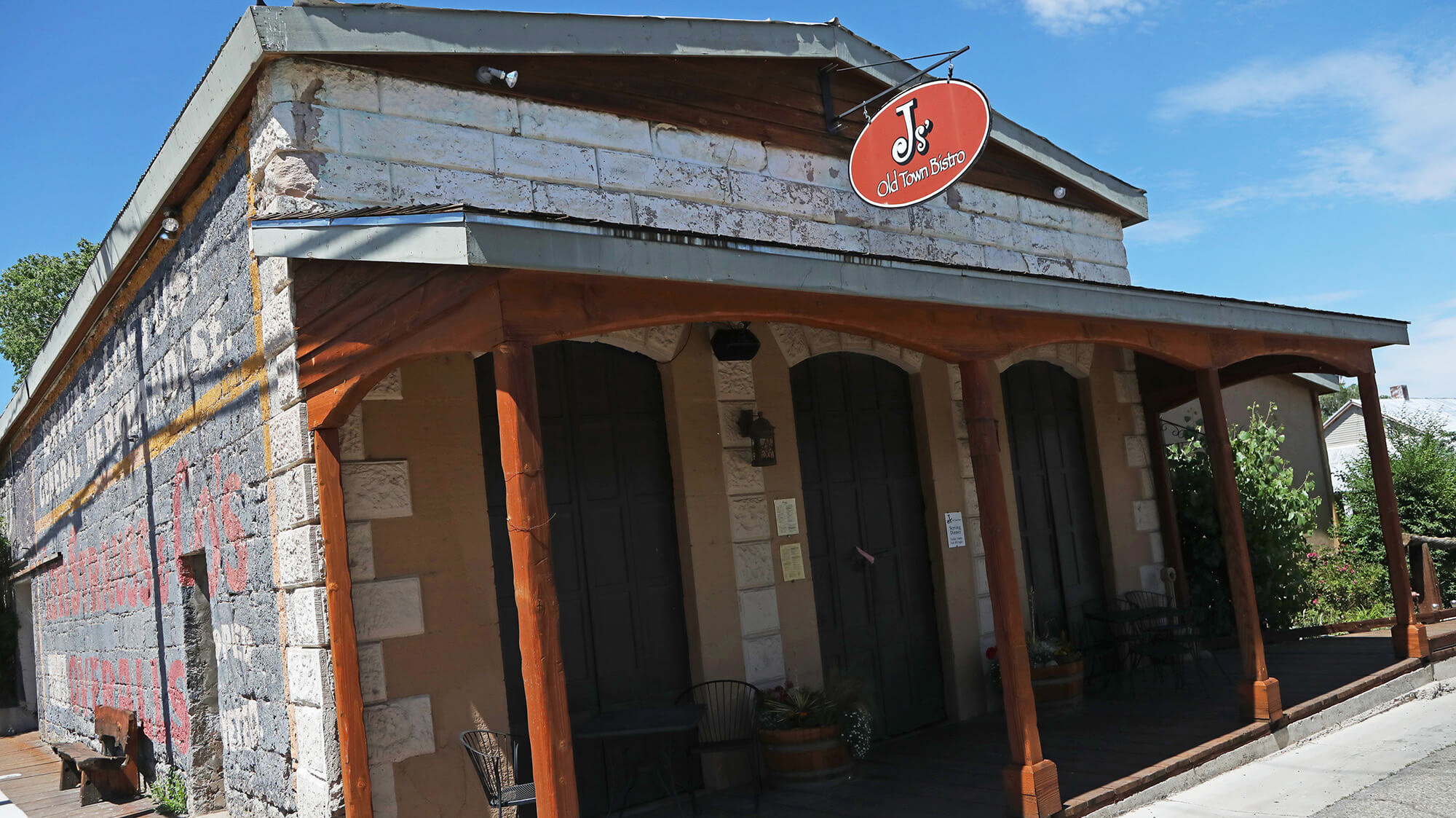 There's no better way to get to know one of Nevada's oldest towns than from historic digs that have been part of the Dayton story for more than 160 years. Nestled in the heart of historic downtown Dayton along U.S. Highway 50 (and former Pony Express route,) head for J's Old Town Bistro to fuel up with a fine dining experience you won't forget. Open for dinner most evenings, kick those heels up with a fine glass of wine and get to know a place that's been part of the Dayton skyline since before Nevada became an official state. Then order up on juicy steaks, bistro burgers, fresh salads and seafood entrees, Italian specialities, Tuscan-style pizzas and beyond.
As the site of Nevada's first gold discovery, and later almost exclusively supported the world's largest silver strike up the street in Virginia City, it's safe to say a whole lotta history went down in Dayton, Nevada. Situated on Dayton's original Main Street the building J's Old Town Bistro operates out of was first built in 1860 as a mercantile shop. Throughout the decades, a series of businesses important to the Dayton-area ran from within this historic building, like other restaurants, ice cream parlors, an auto repair shop, and in true Wild West fashion a series of different bars and saloons including the historic Old Corner Bar. 
The property was fully restored in 2005 and despite overhauling damn near everything inside, this historic building maintains its personality with original fixtures like the six original 12-foot entry doors made of wood from old growth Tahoe basin pine that were first carried to Dayton by wagon in the 1800s. Since officially opening as J's Old Town Bistro in 2007, Dayton's story moves forward, this time with a fine dining experience and a perfect way to start your Loneliest Road discoveries.
Hours:
J's Old Town Bistro is open six days a week, from 4:00 to 8:00 PM Tuesday through Thursday, and 4:00 PM to 8:30 PM Friday and Saturday. Closed Mondays.
This Location: