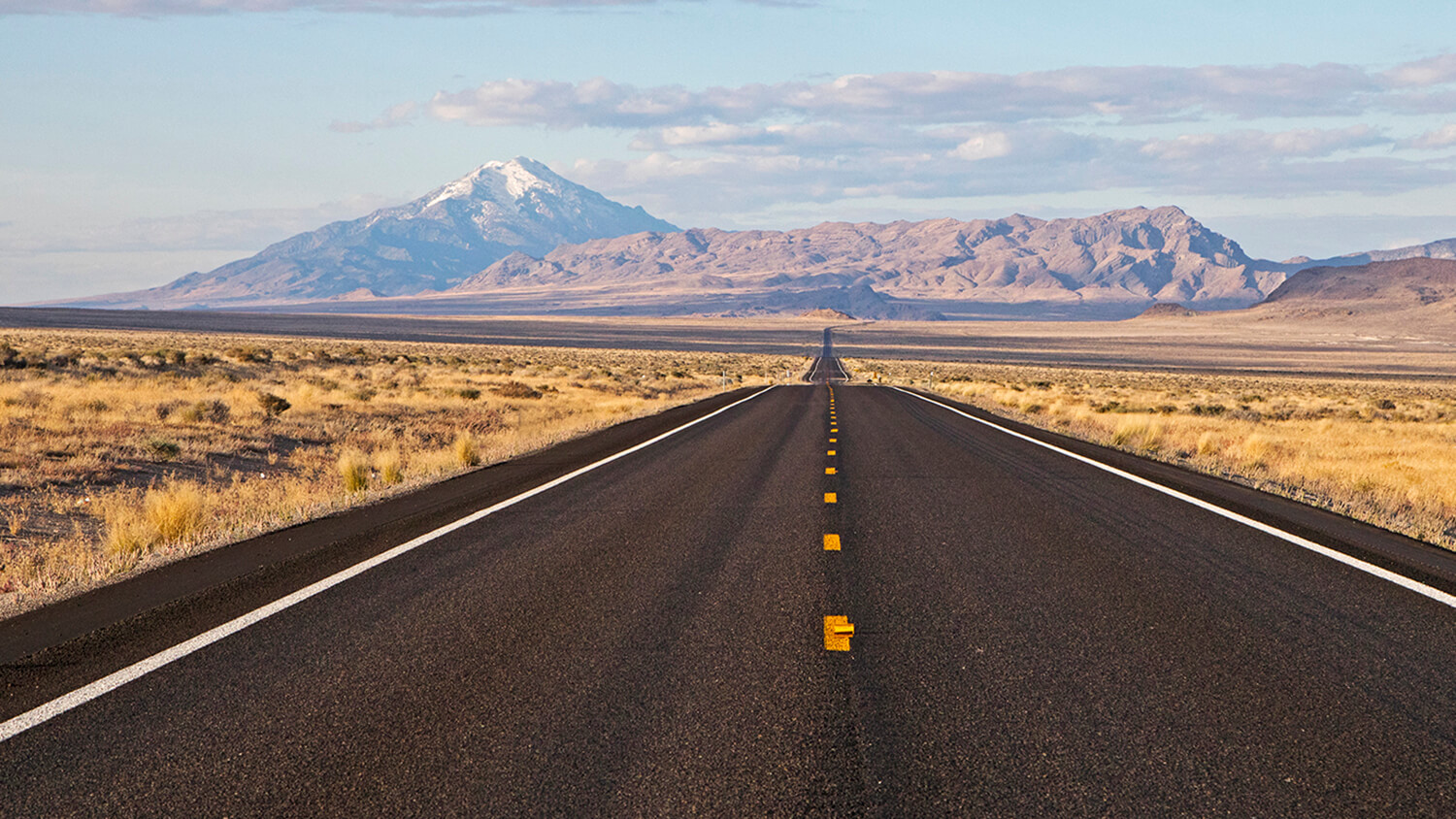 With hundreds of mountain ranges in Nevada Pilot Peak has a way of standing out in a crowd, beckoning outdoorsmen of all kinds off the Cowboy Corridor road trip and into some of northeastern Nevada's most rugged native trout fishing, wildlife viewing, and a chance to summit one of the most ultra-prominent peaks in the most mountainous state in the Lower 48. With an elevation of 10,719 feet, Pilot Peak is not just one of Nevada's taller summit peaks, but is also the fourth tallest ultra-prominent mountains in all of Nevada, dramatically rising 5,725 above the surrounding high desert terrain. 
Pilot Peak is located at the very southernmost point of the Pilot Mountain Range, about an hour north of West Wendover along the Nevada-Utah state border. The mountain range and the peak itself was named by renowned explorer John C. Fremont in 1845—the first non Native group to successfully traverse the Bonneville Salt Flats ahead of many more western explorers—who would name and use Pilot Peak as an easily recognizable landmark. Following the Hastings Cutoff of the California Trail, the Donner Party later visited Pilot Peak after they ran out of water crossing the Great Salt Lake Desert (and Bonneville Salt Flats.) Temporarily abandoning their wagons, stock, and supplies to reach a collection of springs at the base of Pilot Peak (now aptly renamed Donner Springs), the Donner Party refueled their water supplies at Pilot Peak before recovering most of their abandoned wagons and animals and continuing west. 
Hiking Pilot Peak
Today, most people access Pilot Peak for a chance to summit one of the nation's most ultra-prominent peaks. While making it to the top of any mountain peak is quite the thrill, Pilot Peak lies within remote countryside far from help, and should only be attempted by experienced backroads drivers and outdoorsmen. The road to the summit trail is rocky and requires 4WD access. The trail begins when the road ends, right around 8,300 feet, with a total distance of 2.2 miles one way, with 4,400 feet elevation gain. Once you make it to the top, keep an eye out for a half-dozen wind breaks, thought to be Civil War-era mirror signaling stations, and don't forget to sign the summit log!
For more information on trail maps and access, seasonal conditions, and more, get in touch with Nevada BLM directly at (775) 753-0200.
Pilot Peak Wildlife & the Lahontan Cutthroat Trout
Situated along the Pacific Flyway north of the Goshute Mountains, hundreds of thousands of migratory birds soar overhead as the seasons change. While bird watching and hiking are Pilot Peak's main draw, Pilot Peak is also famous for saving the Lahontan cutthroat trout population endemic to Pyramid Lake. While these trophy fish have swam through Pyramid Lake waters for centuries, the native Lahontan cutthroat trout population became overfished by the late 1800s and extinct entirely by 1939. Excitingly enough, a scientist looking for Bonneville cutthroat trout discovered an original strain of Pyramid Lake cutthroat trout in a tiny creek in Pilot Peak 40 years later in 1979. Thought to have been dumped in the creek sometime in the early 20th century, the Pyramid Lake cutthroat trout was carefully cultivated and reintroduced to Pyramid Lake, bolstering populations and making fishing possible at Pyramid Lake today. 
Hours:
Pilot Peak is open for public recreation seasonally as weather and conditions allow. As one of the most ultra-prominent mountain peaks in the state of Nevada, snow covers the mountain peak most months of the year with a short window to ascent the steep, talus peak to the summit during the summer months. For more information on seasonal conditions, get in touch with the Nevada BLM Elko District Office directly at (775) 753-0200.
Admission:
Pilot Peak is managed by Nevada BLM, making free public access available to all. No fees or permits are required to access Pilot Peak, NV. However, if you plan to do any backcountry fishing on your Pilot Peak adventure, make sure to get yourself legal with a Nevada fishing license before you hit the trail.
This Location: