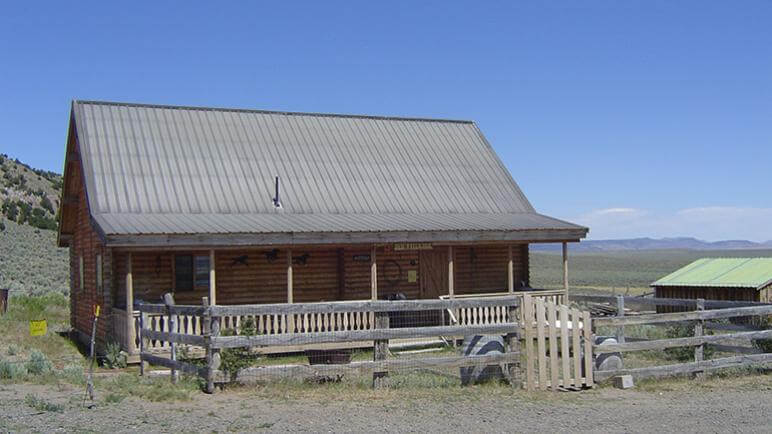 Old Yella Dog Ranch and Cattle Company
The Old Yella Dog Ranch is a part of the ghost town of Vya, NV (the exteriors of the old post office and library have been partially restored), and is along the historic Applegate Lassen Emigrant Trail that was popular during the mid 19th century. It isn't too far from the Sheldon Wildlife Conservation area or the Black Rock Desert. A little farther to the northeast one will find at least 3 Nevada mines that welcome visitors to search for opals (Royal Peacock, Bonanza and Rainbow Ridge). And not to be overlooked is the fact that as a rural area, astronomers delight in the starlit skies.
Most reservations can be made via The Old Yella Dog Ranch. For more information on booking your stay, please call (530) 366-5300 or (775) 267-2930.
Electrical and water hookups are provided for two RVs (one on either side of the ranch house) and a variety of rustic locations for dry camping via RV or campsites. This PET FRIENDLY destination encourages folks to bring their dogs and horses – there is a small dog run and corral for their comfort.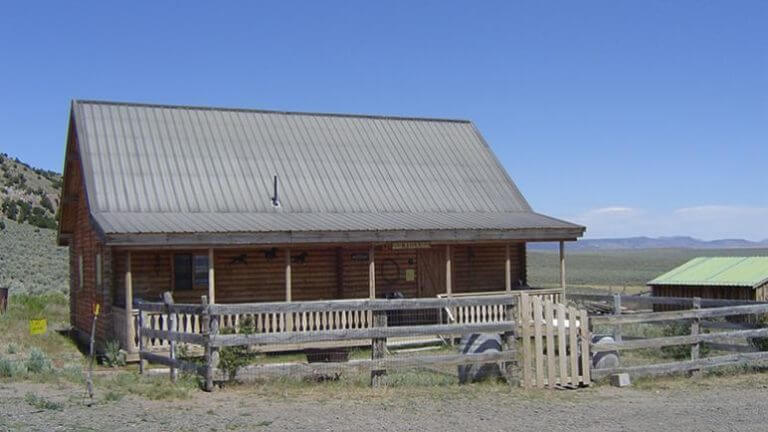 This Location: