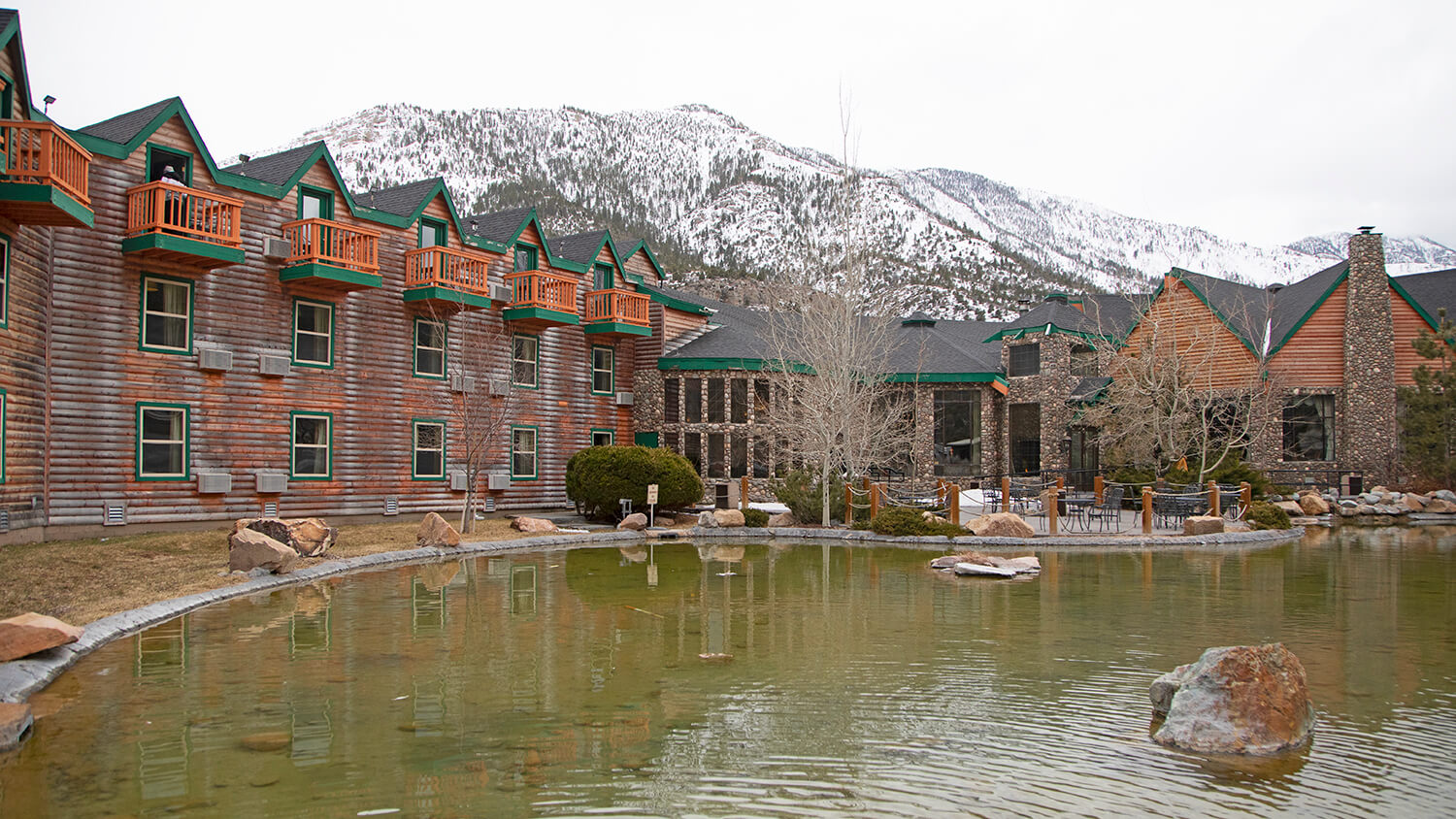 The Retreat on Charleston Peak
The Retreat on Charleston Peak is a high-end, mountain lodge in the Humboldt-Toiyabe National Forest, located just a surprising 45 minutes away from Downtown Las Vegas. This elegant Mt Charleston hotel offers modern guest rooms and amenities, including with an on-site, fine-dining restaurant with sweeping, panoramic views of the surrounding canyons and peaks—all within easy access to Mt Charleston and the Spring Mountains National Recreation Area.
Settle into cozy and charming hotel rooms 6,000 feet above the valley with panoramic views of the surrounding mountains and canyons below. While the setting at Charleston Peak is rustic and natural, the rooms are equipped with modern amenities, such as flat-screen TVs, coffee makers, personal refrigerators, air conditioners, and more. Luxury suites boast electric fireplaces and wide-open balconies promising relaxation and solace, so close to and yet a world away from Nevada's bustling metropolis.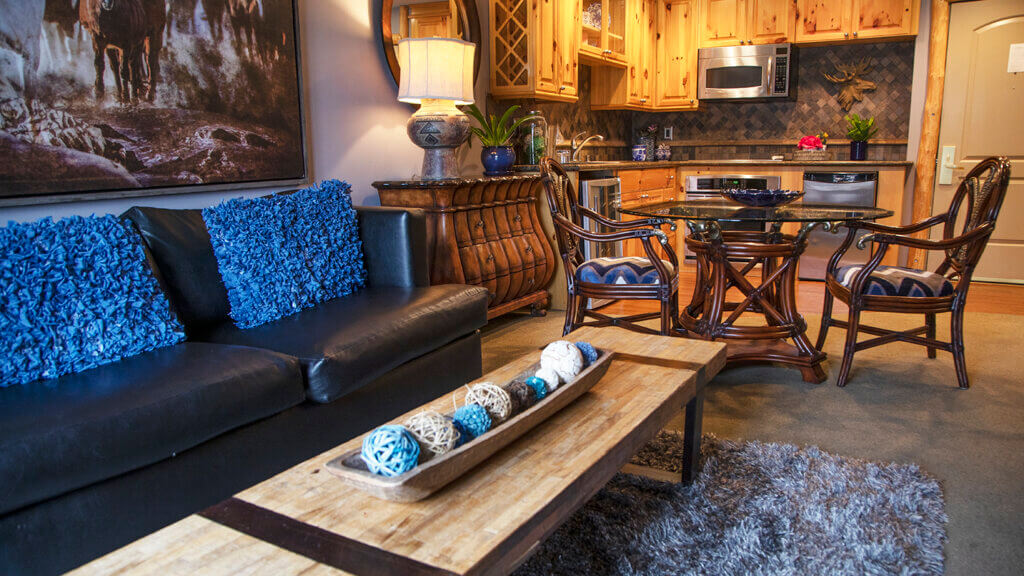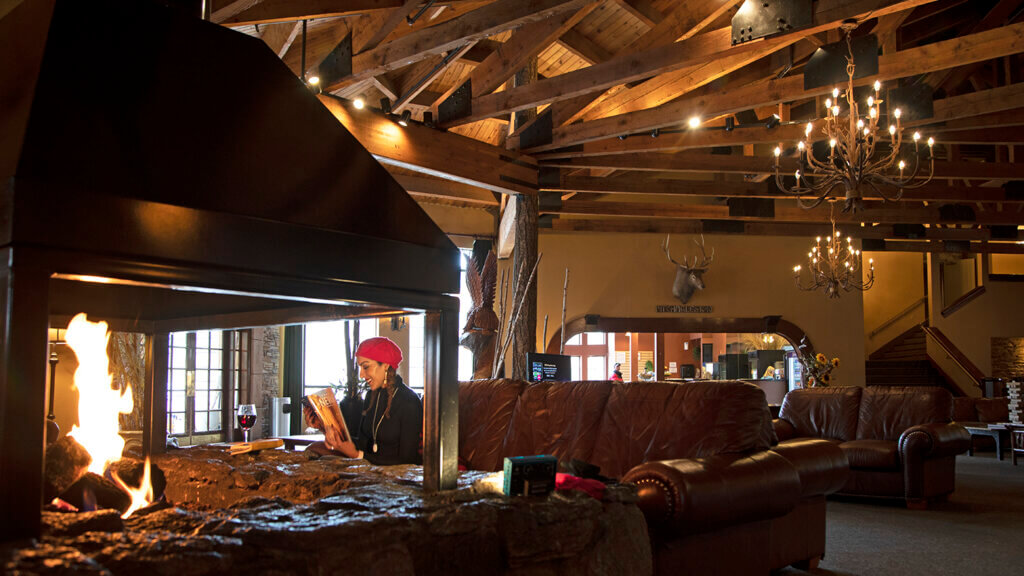 The Mt. Charleston Restaurant
Savor mouth-watering cuisine in an unrivaled setting at the Canyon Restaurant, which is the on-site Mt Charleston restaurant. Featuring the finest local ingredients sourced from the state of Nevada and top-shelf spirits at the full bar—amply stocked with domestic and imported wines and beers—the Canyon Restaurant offers an unequaled fine dining experience. The highlight of the restaurant's decor is by far the large open fireplace in the center of the lodge that makes you feel far away from the urban hustle and bustle of the Entertainment Capital of the World. If you're looking for something more casual, grab some essentials at the café, or hit up happy hour at the Tavern Gaming Bar—all located on the first floor.
Charleston Peak Amenities
This Mount Charleston hotel is inclusive for all visitors and is wheelchair accessible. And if you want to explore the grounds and nearby mountains, the Retreat on Charleston Peak is situated in proximity of more than 50 miles of marked trails, including paved and handicap accessible paths as well as rugged, meandering forest trails. If you have a four-legged friend with you, you're in luck! Service animals and pets are welcome for a small fee.
Additionally, the Retreat is an amazing and breathtaking location for all kinds of events, from big celebrations to intimate ones. Many happy couples have said "I Do" in this picturesque Mt Charleston resort, and many companies have chosen Charleston Peak for corporate retreats and holiday parties—because there's no better way to spend the day than in a rustic lodge surrounded by Mother Nature.
Hours:
The Retreat on Charleston Peak is open year-round and always welcomes new guests. Please make a reservation to ensure availability of rooms for your stay. Dining room hours are Sunday through Thursday from 8:00 AM to 8:00 PM and Friday through Saturday from 8:00 AM to 9:00 PM.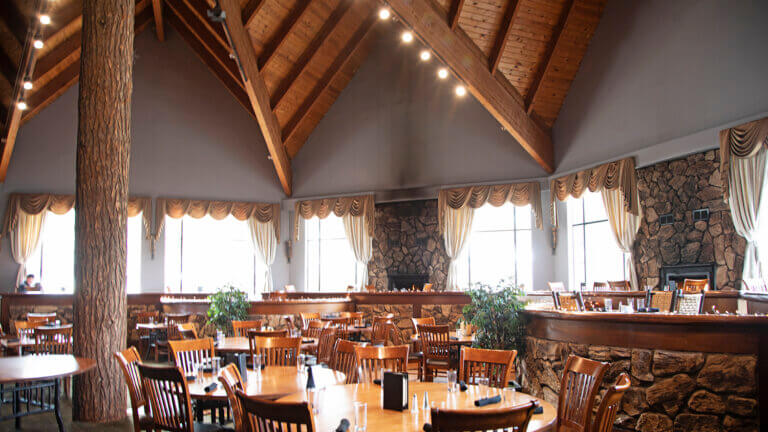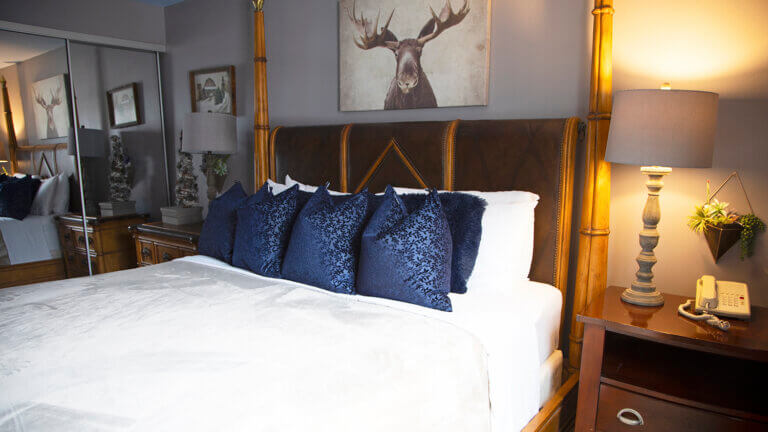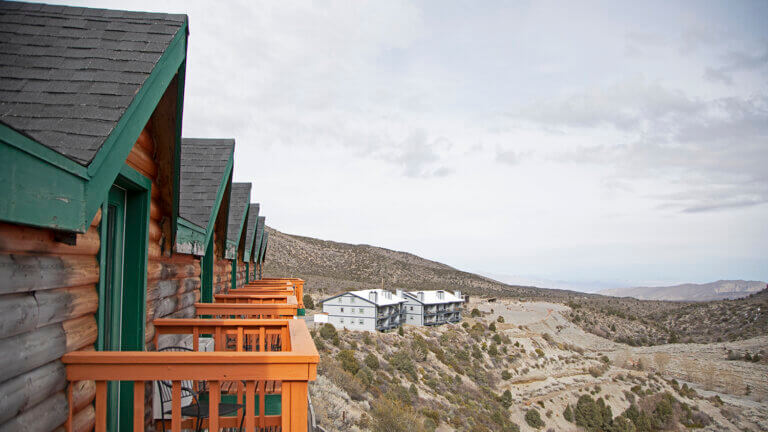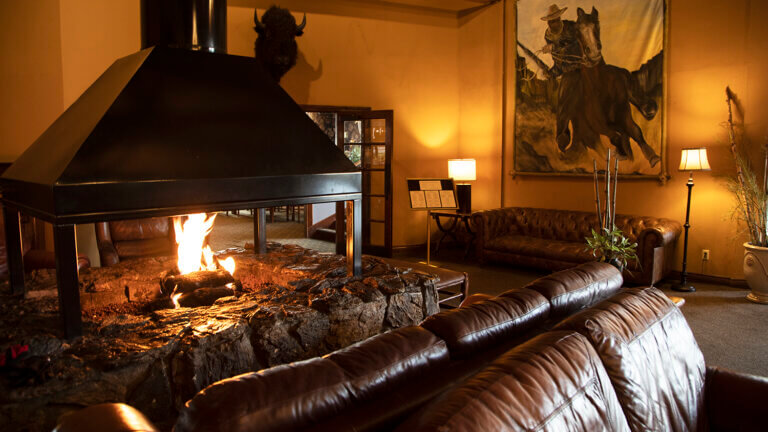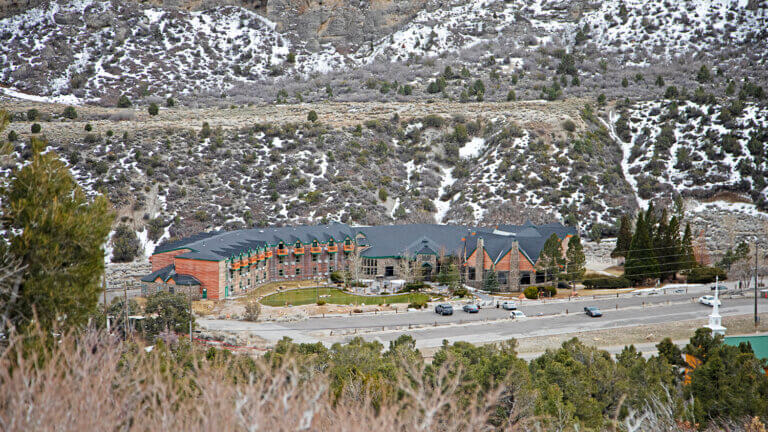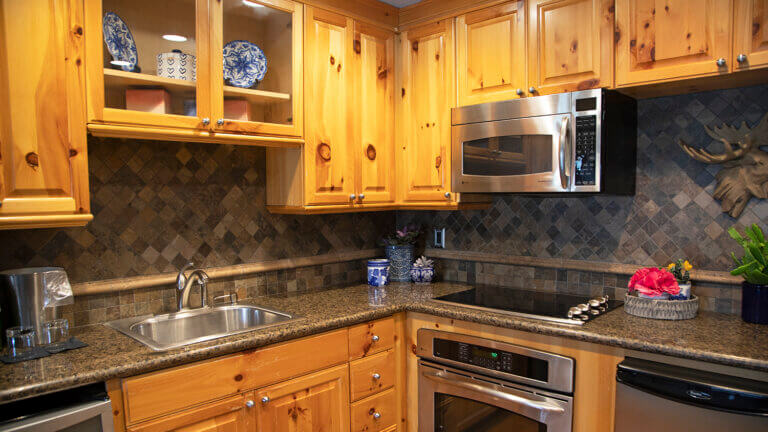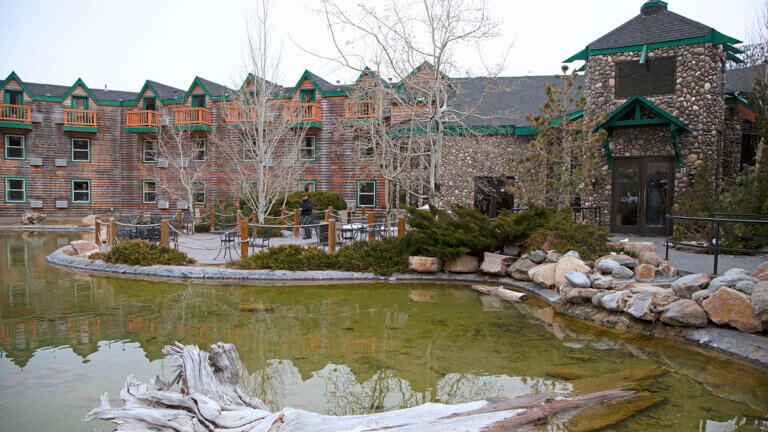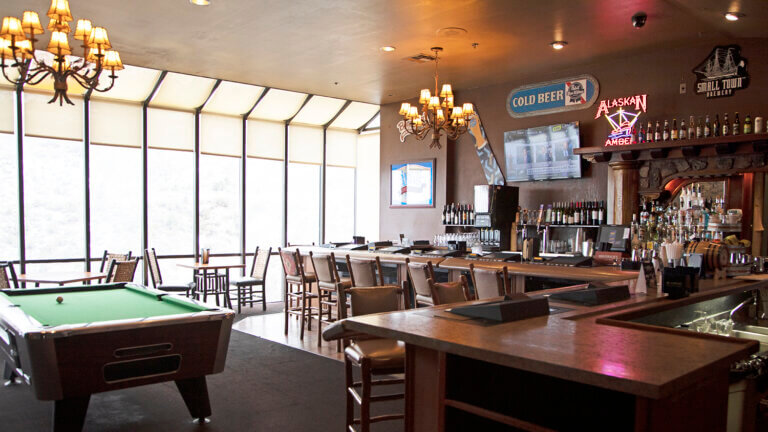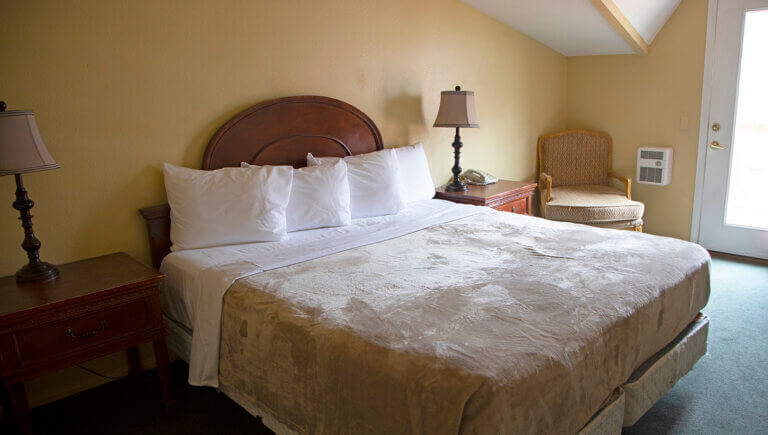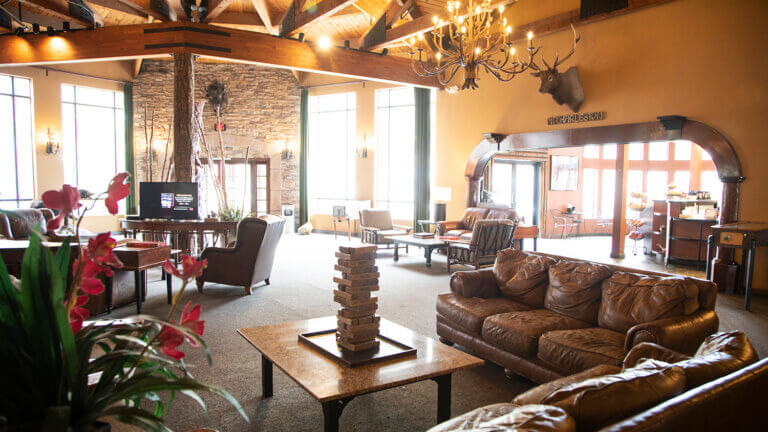 This Location: