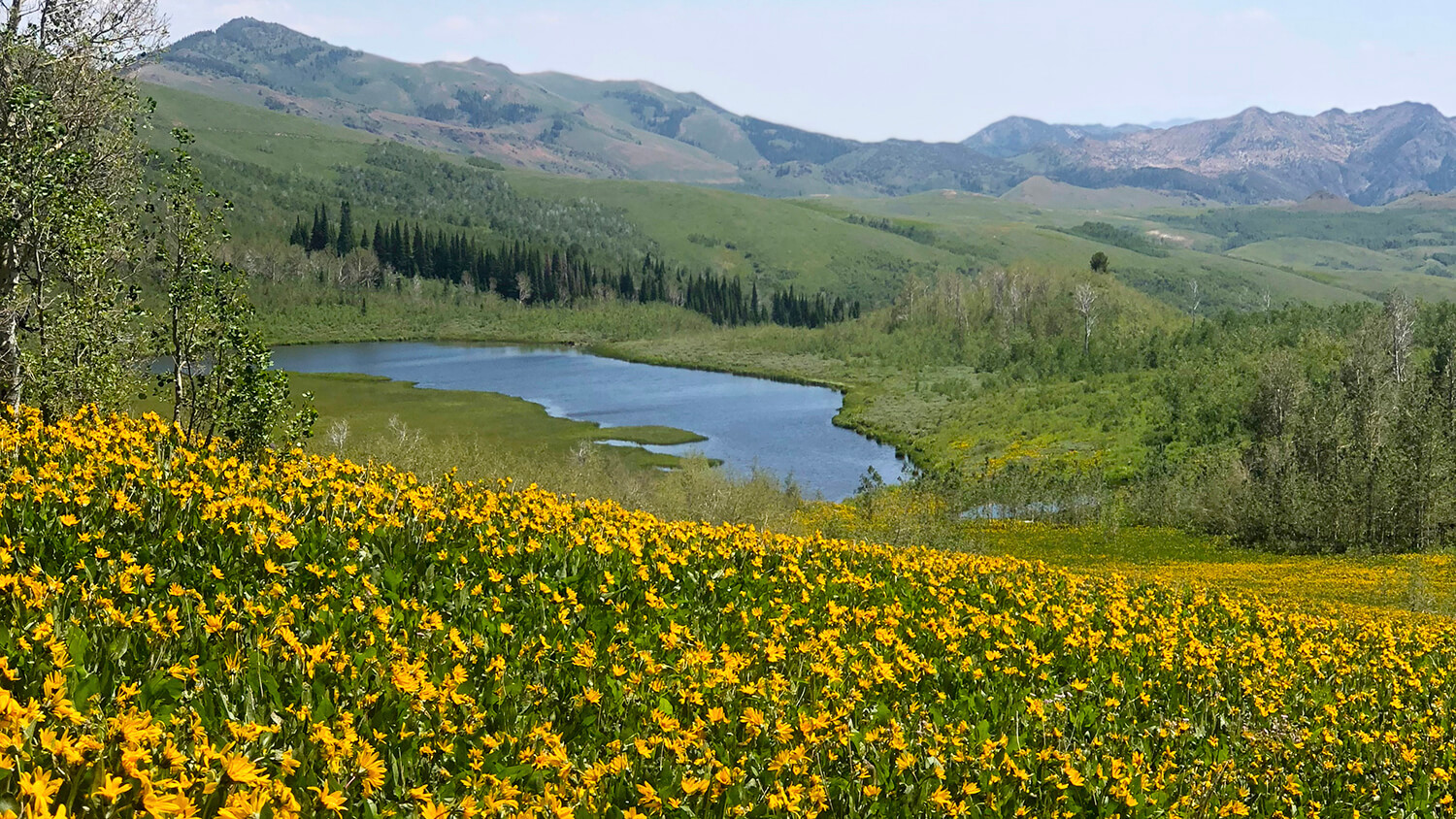 Equal parts mystery and grandeur, the Jarbidge Wilderness Area is in its own class enchantment. Quietly tucked away in northeastern Nevada, not far from the Idaho border, this region is home to some of the Silver State's most unexpected terrain, ranging from forested peaks approaching 11,000 feet to sweeping basins to thousands-of-feet-deep, river-cut gorges. One thing's for certain: there's plenty to discover across these 113,000 acres of rugged, can't-believe-it's-really-Nevada landscapes with more than 150 miles of hiking trails.
Offering up untouched natural beauty that goes on as far as the eye can see, the Jarbidge Wilderness Area was designated as Nevada's first wilderness area in 1964 and has slowly expanded over the years. Today, the area encompasses Emerald Lakes, the headwaters of the Marys and Jarbidge Rivers, Salmon Falls Creek, wide-open Copper Basin, as well as plentiful mountains and meadows—all teeming with wildlife of many kinds.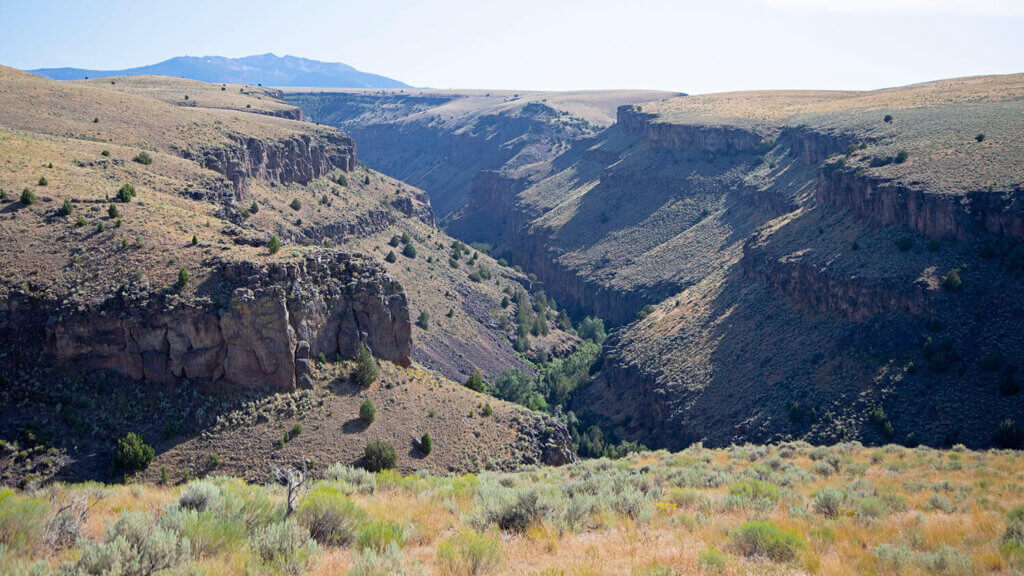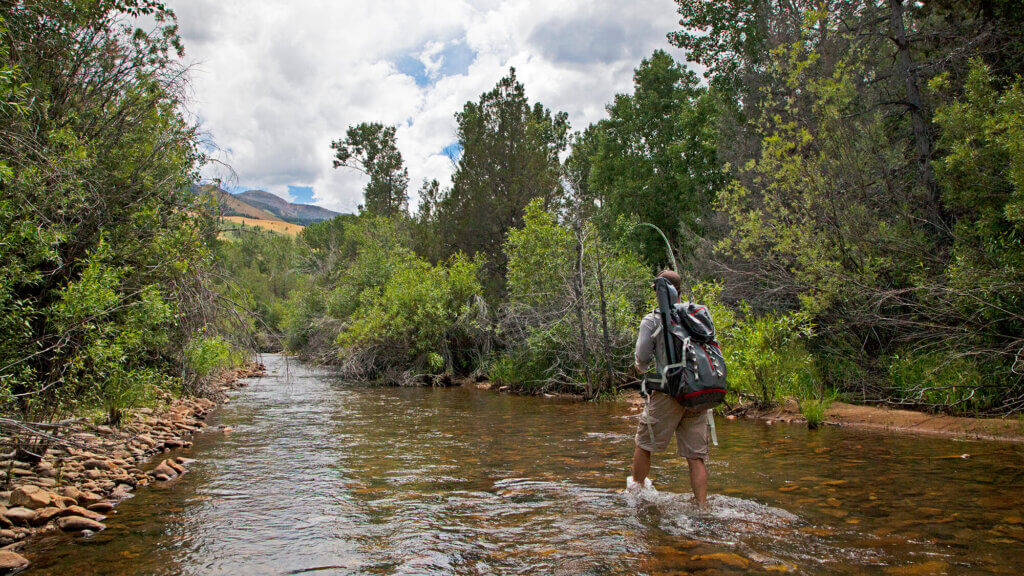 Hiking and Backcountry Access
Known for staggering peaks, wild and rugged landscapes, pristine lakes and streams, and home to some of the state's largest animals, true recreation knows no bounds in the Jarbidge Wilderness. In this neck of Nevada, there's enough world-class hiking, camping, fishing and big game hunting, and hiking to keep your attention for an eternity. Visitors accessing from the north (via Idaho) will be amazed by the view out over Jarbidge River Canyon towards the mountains wilderness beyond, while those accessing from the south (from Elko) can enjoy a slow, dirt-road crescendo into this enormous wilderness.
When exploring the wilderness area, the historic townsite of nearby Jarbidge, Nevada makes a great jumping-off point, with eight free USFS-managed campgrounds—each set against the rushing Jarbidge River—or backpack deeper into the mountains for unbeatable fishing and hunting. For hikers, one of the most celebrated peaks in the area is Matterhorn Peak—a difficult, but rewarding 12-mile round-trip trek that offers unmatched views of other high peaks and Idaho's canyon lands from a magnificent 10,839 feet. If you're really up for an adventure, pick off all seven peaks in the Jarbidge Mountain Range—Jarbidge Peak, Jumbo Peak, Square Top, The Matterhorn, Prospect Peak, Cougar Peak, and Government Peak… then throw in Mary's River Peak and God's Pocket too.
Jarbidge Wilderness Fishing & Hunting
Jarbidge is known for its premier fishing, and is the only place in Nevada to reel in the elusive bull trout, or Dolly Varden, a protected species (catch-and-release only)—often the final score in the Royal Trout Slam. Anglers can fish the West Fork of the Jarbidge River right from the town of Jarbidge itself or head into more remote backcountry to fish the East Fork, as well as many other mountain streams. For additional fishing options, the Little Salmon River (accessible further north in Idaho) and its many tributaries are excellent for regularly wrangling rainbow and brown trout.
The Jarbidge Wilderness Area in Nevada and the adjacent Humboldt-Toiyabe National Forest offer some of Nevada's best hunting opportunities, as the majority of Nevada's record mule deer and Rocky Mountain elk come from this region. Bird hunters will enjoy a number of grouse, chukar, and pheasant found in the region as well. Simply here to shoot wildlife with a camera? If you're lucky, you can aim it at moose, black bears, pronghorn antelope, marmots, river otters, spotted bats, painted lady butterflies, short-horned lizards, golden eagles, and much more.
For the most up-to-date information on fishing and hunting rules, regulations, and licensing, click here or get in touch with the Nevada Department of Wildlife directly at (775) 777-2300.
Arborglyphs and Wildflowers
While aspen groves are stunning during summer and fall months, plan for a spectacular wildflower display if you plan to visit during spring or summer. Impressively enough, an unimaginable 60 varieties of wildflowers can be spotted throughout the Jarbidge Wilderness' vastness during peak bloom season. When traversing areas with aspen groves, keep your eyes peeled for arborglyphs—tree carvings left by Basque sheepherders who roamed this wilderness for generations—which range from depictions of animals to, let's just say, some more risque subjects.
Travel Nevada Pro Tip
Don't forget to look up! Many aspens now sport arborglyphs—tree carvings etched by Basque sheepherders—found within the line of sight, but the really old ones are sometimes higher on the trunk, as the trees have grown upward since their heyday as living canvases.
Road Trip Through Jarbidge Wilderness
While the region is a mecca for experienced outdoorsmen, you certainly don't have to be one to enjoy the Jarbidge Wilderness. Though getting to the nearby Jarbidge Historic Townsite via the wilderness route is about a 70-mile drive on well maintained dirt roads and AWD (at the very least) is recommended, nothing is more relaxing than drinking in the unbelievable sights of this corner of Nevada. Head north toward Jarbidge on the Rubies Route road trip during the summer or fall months to enjoy a relaxing drive through panoramic canyons, with opportunities to explore the nearby ghost towns of Tuscarora and Charleston en route, and spend the night in the charming town of Jarbidge—the most remote community in the Lower 48—for a road trip of a lifetime.
Hours:
The wilderness area is open year-round, but is not always accessible due to snowfall. Lower elevations can be accessed as early as April, whereas in higher elevations, the snow might linger until July and return again come October.
Admission:
There is no entrance fee for visiting the Jarbidge Wilderness. Permits are not currently required for camping, but for the most up-to-date information on camping restrictions in the Jarbidge Wilderness, visit the USDA website or dial the USFS Jarbidge Wilderness directly at (775) 738-5171.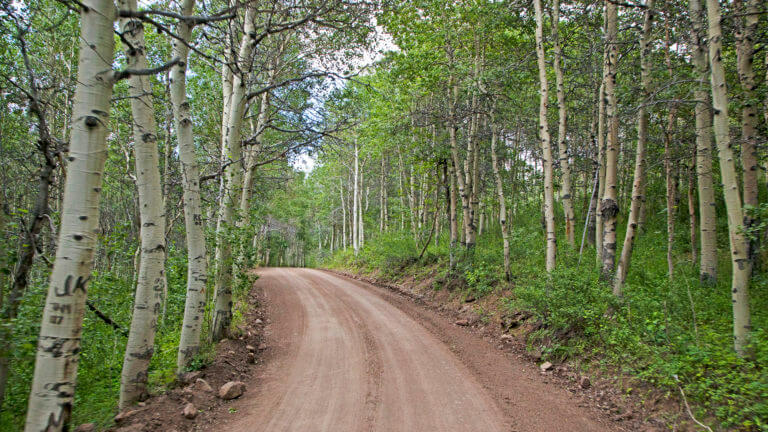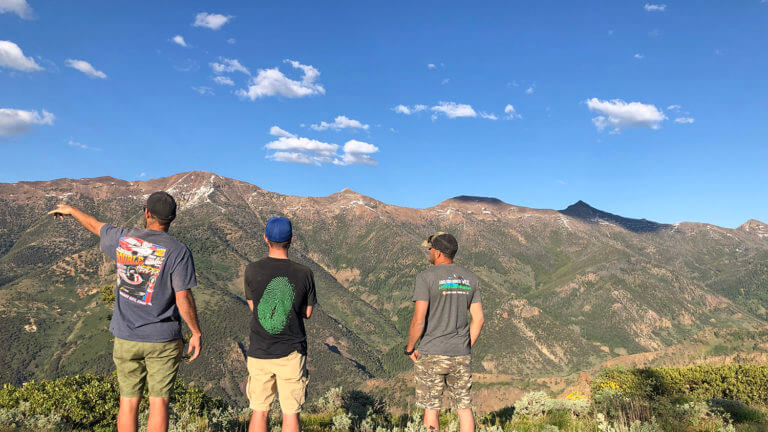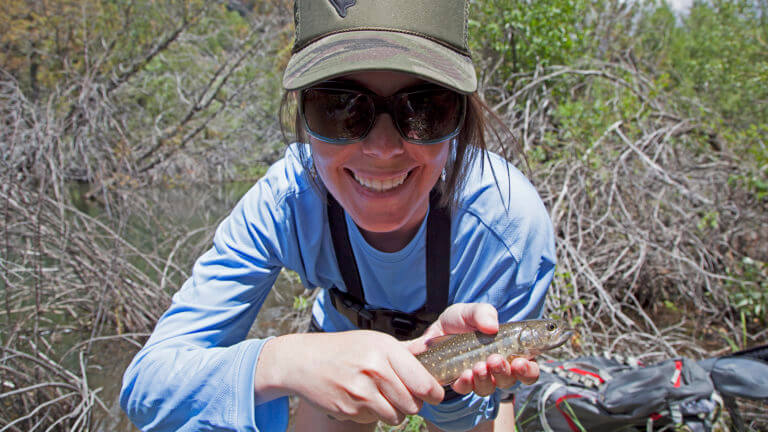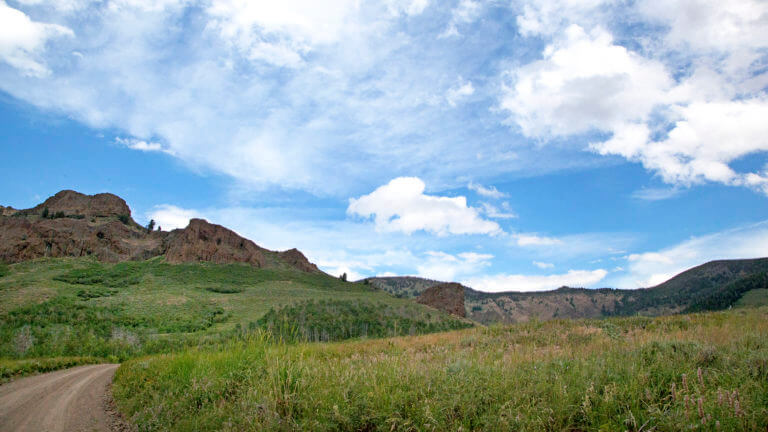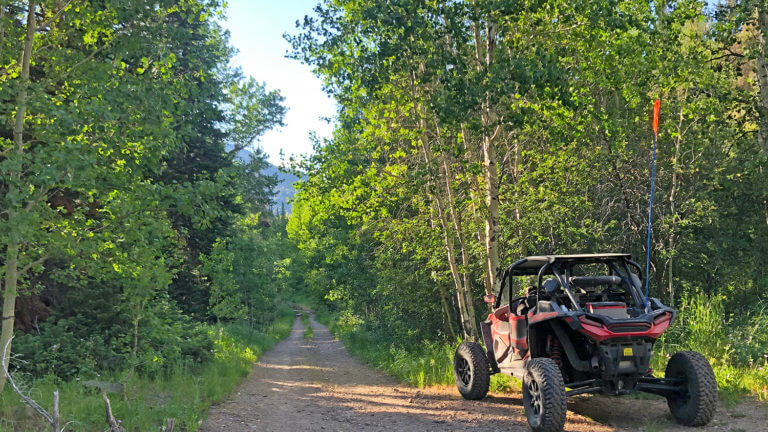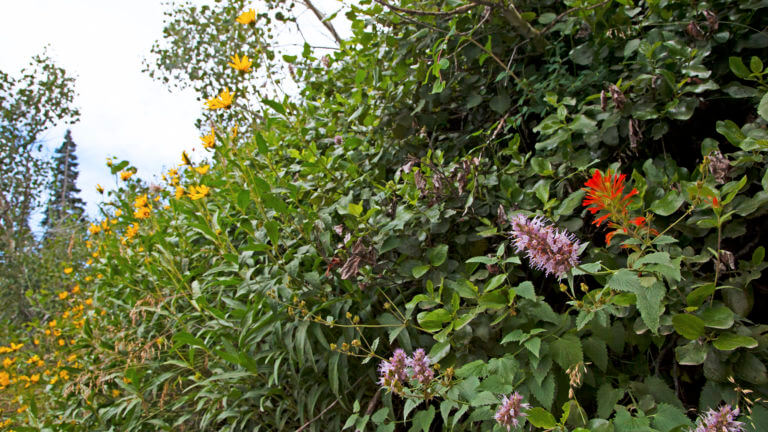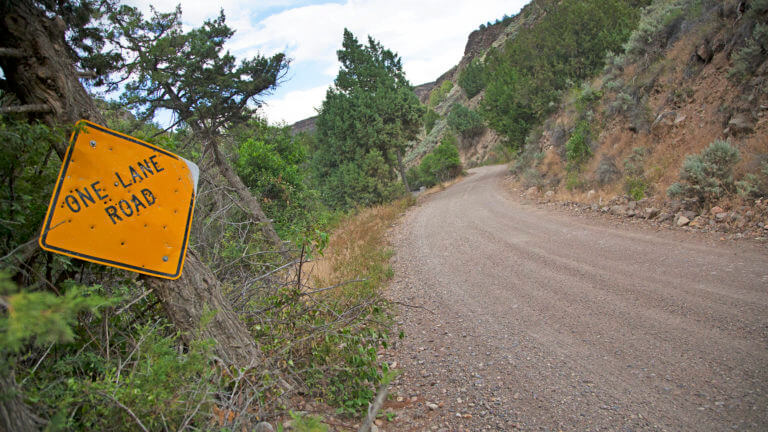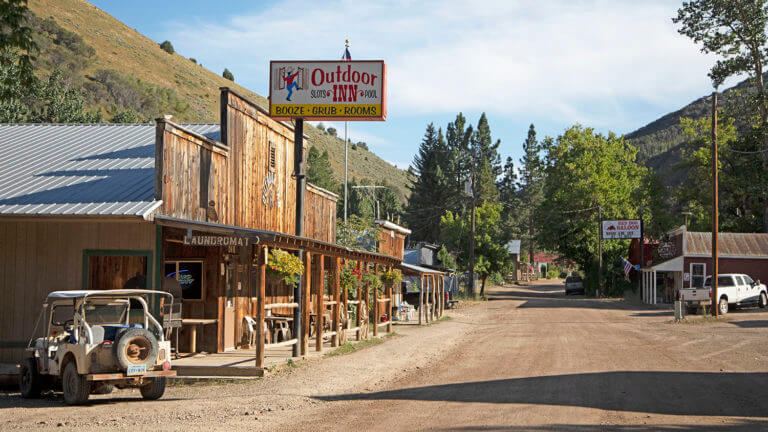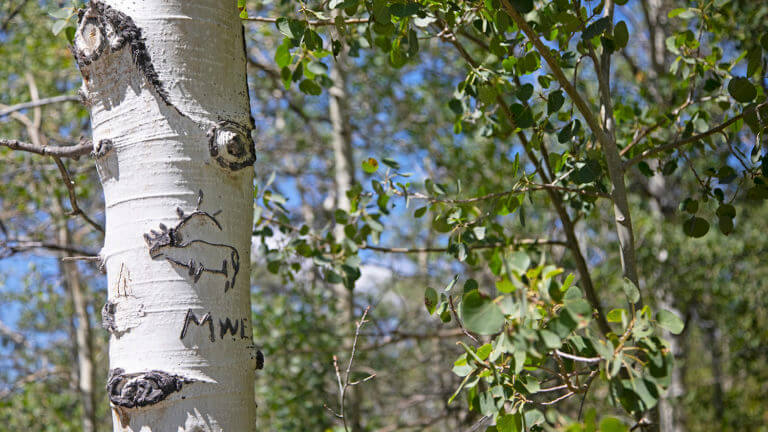 This Location: