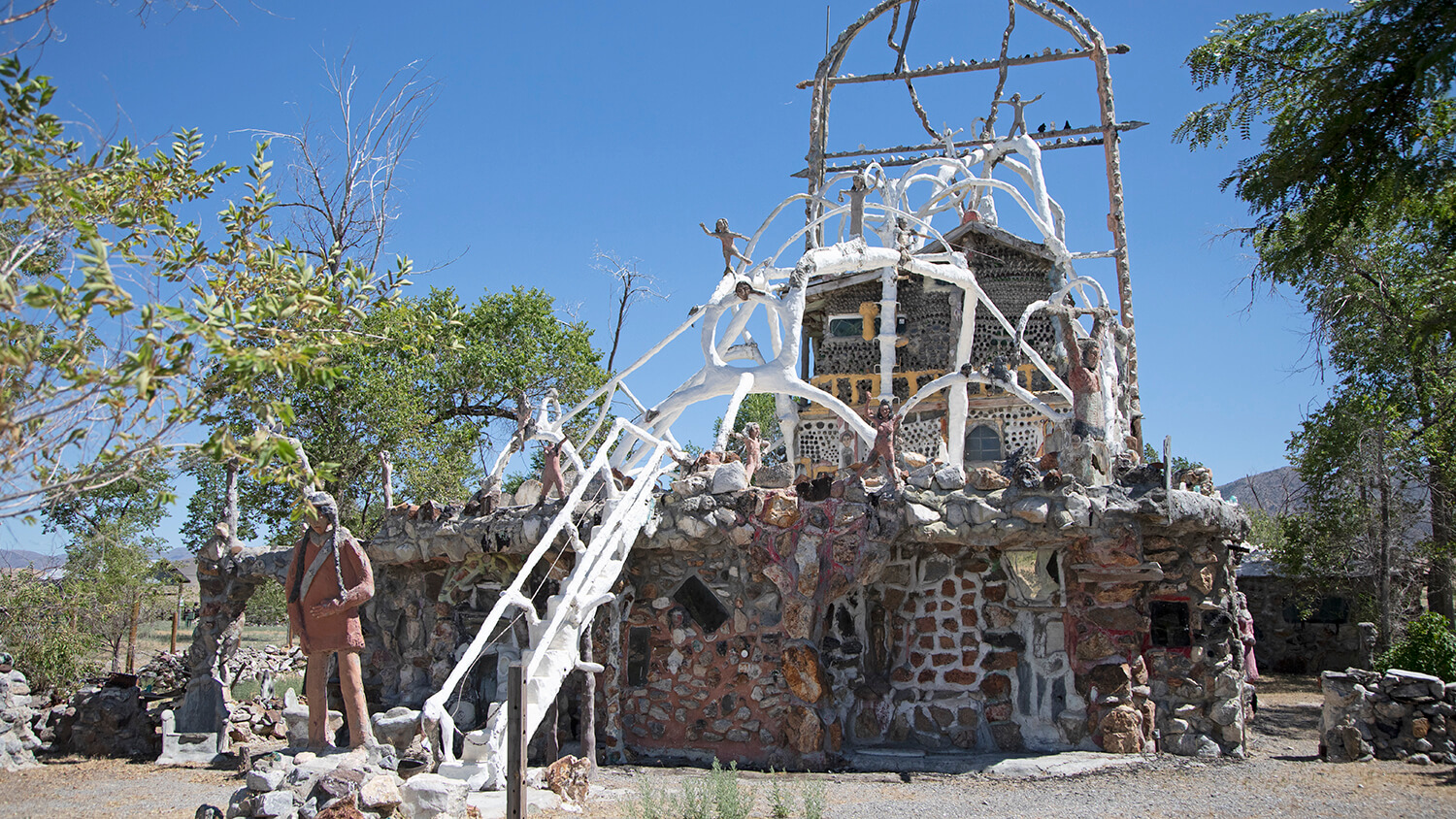 Thunder Mountain Monument
When traveling Nevada's I-80 near Winnemucca and Lovelock, it's nearly impossible to miss one giant, oddly shaped structure that will leave you scratching your head to say the very least. What is it? An enormous, handmade structure meticulously created by the late Frank Van Zant, aka Chief Thunder, over the course of several decades.
CHIEF THUNDER: A TRUE ECCENTRIC
Prior to making his way to Nevada, Van Zant served in World War II and was even a police officer in California before landing a job with the United States Forest Service. As a free-spirited individual in every sense, Van Zant landed a dream job fit for the visionary he was destined to be when the USFS gave him the ultimate job pitch: in exchange for plat maps, Van Zant could keep any artifacts he found in the field.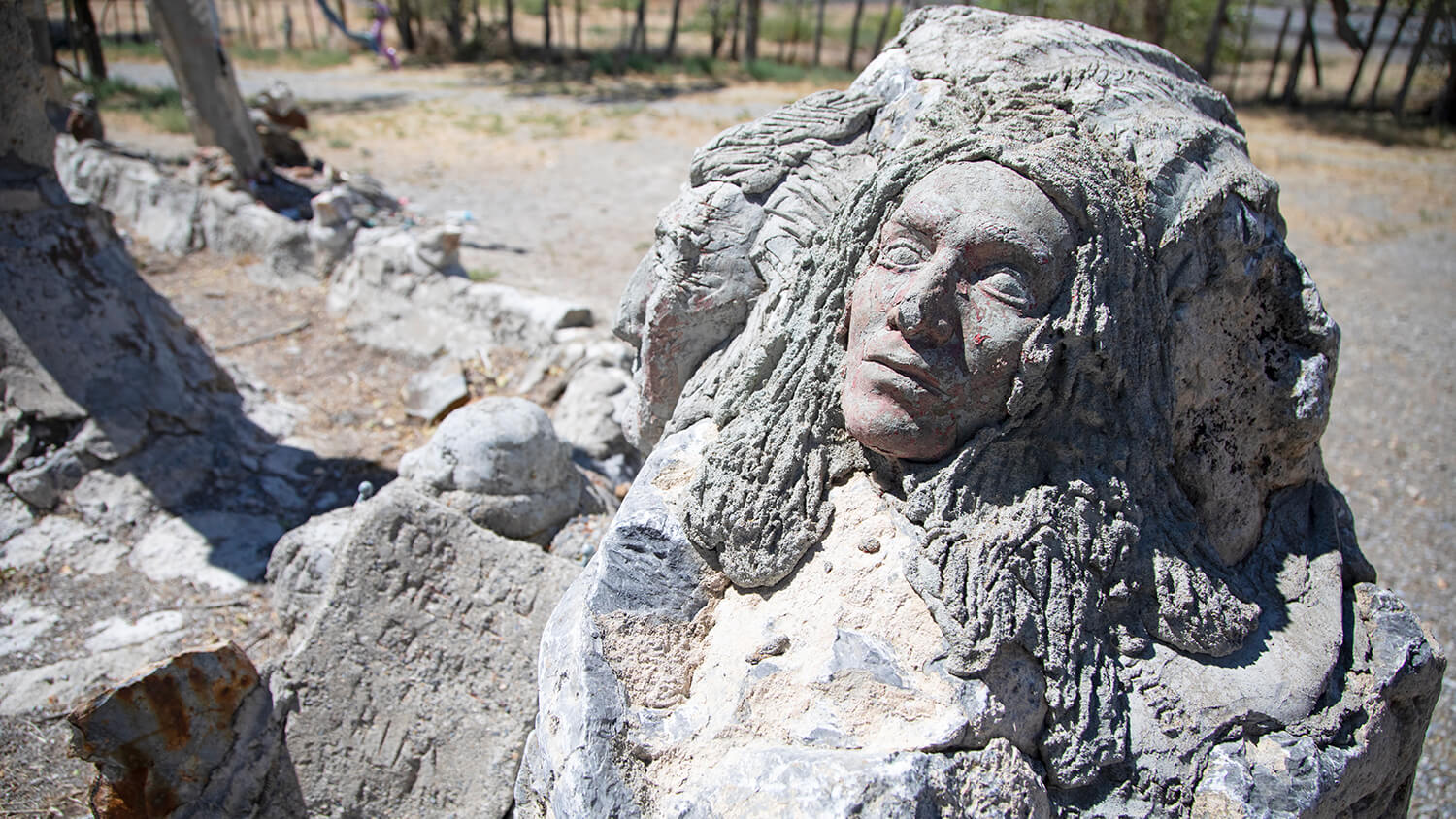 Quickly accepting this unusual proposal, he and his young bride made their way across the Nevada desert. Though, his selection for location wasn't as romantic: they ended up where they did because that's simply as far as their truck carried them. After breaking down near Imlay [almost dead center between Lovelock and Winnemucca] Van Zant ditched his Dutch name, drawing on his roots… after all, he was 100% Creek Indian despite having a Dutch name. From there on out, he was known as Chief Thunder. Around that same time, Chief Thunder began having a series of dreams and visions, who he would refer to as the Great Spirit throughout the remainder of his life.
BUILDING HIS EMPIRE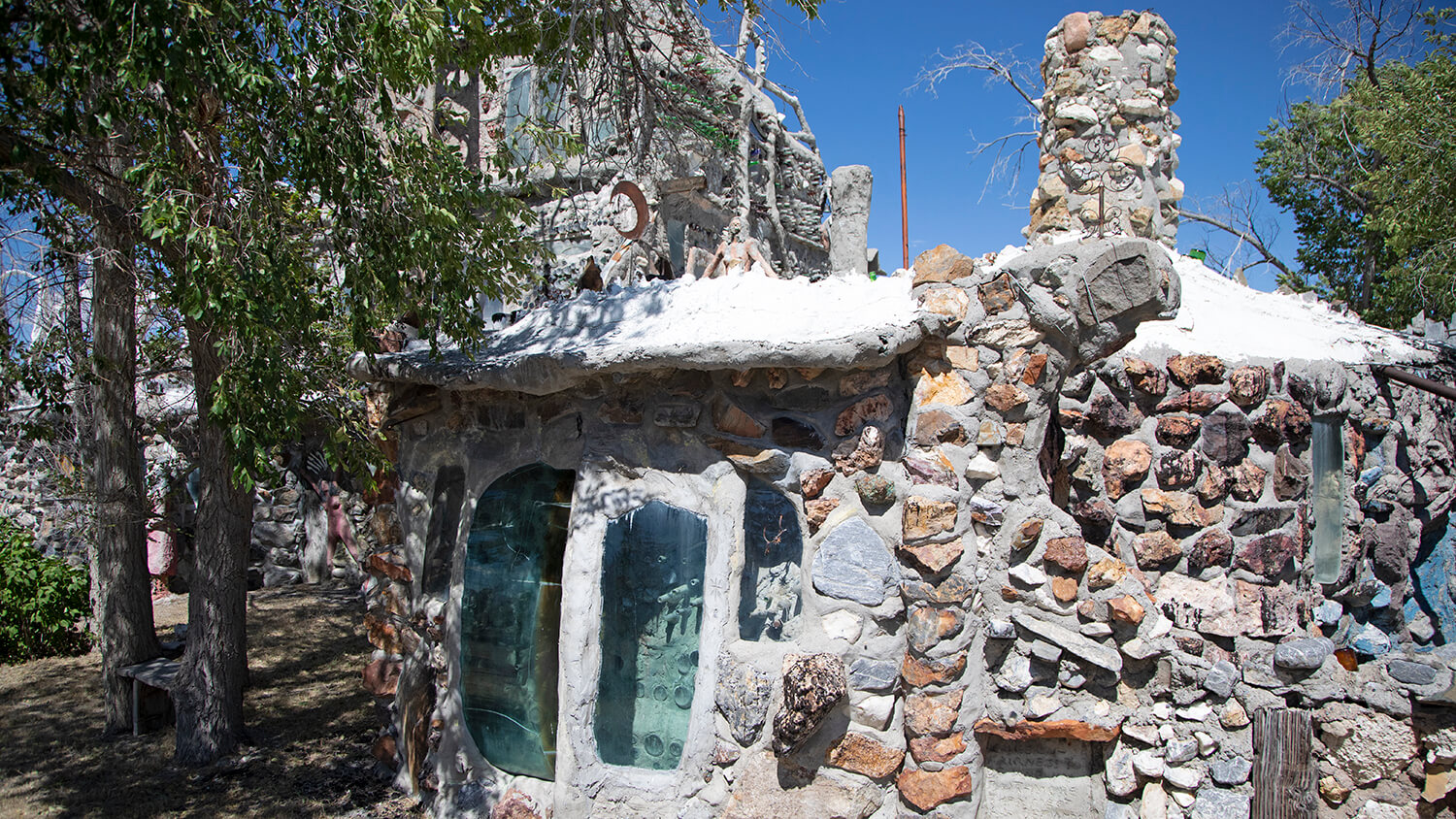 Aside from aiming to honor his own American Indian heritage by living off the land to large extent, he wanted to commemorate the original inhabitants of the region. Instead of building a conventional home, Chief Thunder turned to artifacts and other items he found in the Nevada desert to create a monument of sorts, which he also used as his private residence for his growing family. He soon erected several unusual buildings made from materials he collected entirely from the roadside – things like bottles, hubcaps, and guardrails. He plucked scrap metal from dilapidated buildings nearby as well, patched it all together with concrete, and called it a day.
The series of structures Chefi Thunder created were dedicated to the Great Spirit, who he claimed was keeping him there. Building and running Thunder Mountain was his destiny – that, and every time he tried to leave his new empire something terrible happened.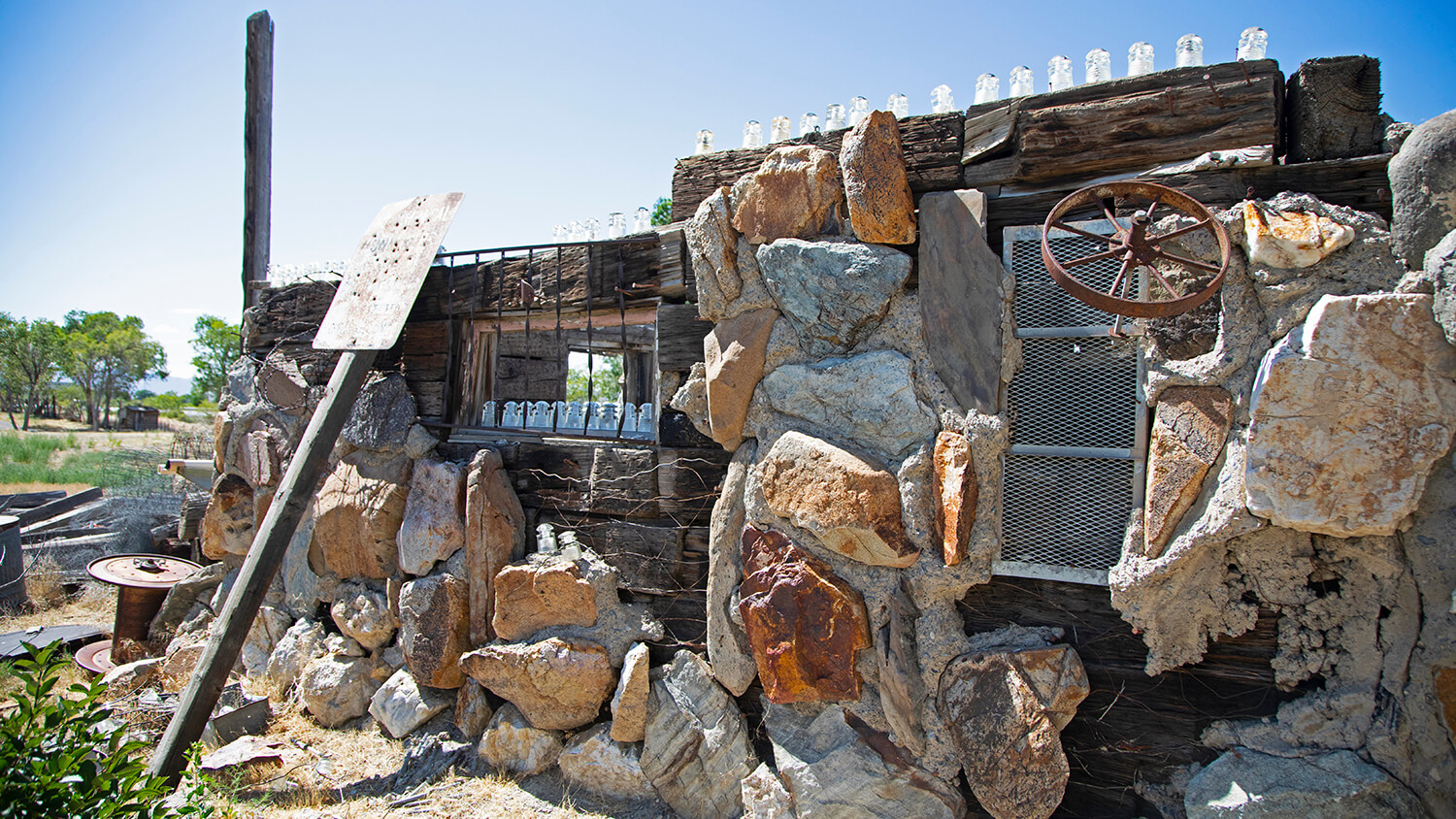 Chief Thunder went on to have a series of wives, which ultimately made him a father of 8. He taught his children to live off the land, and favored that to traditional schooling. However, when local schools caught wind that all of his children had never received a day of "proper" education, his most current wife took the children and moved away, ultimately abandoning Chief Thunder. He lived the rest of his days at Thunder Mountain alone, until tragically taking his own life in 1989.
VISITING THUNDER MOUNTAIN TODAY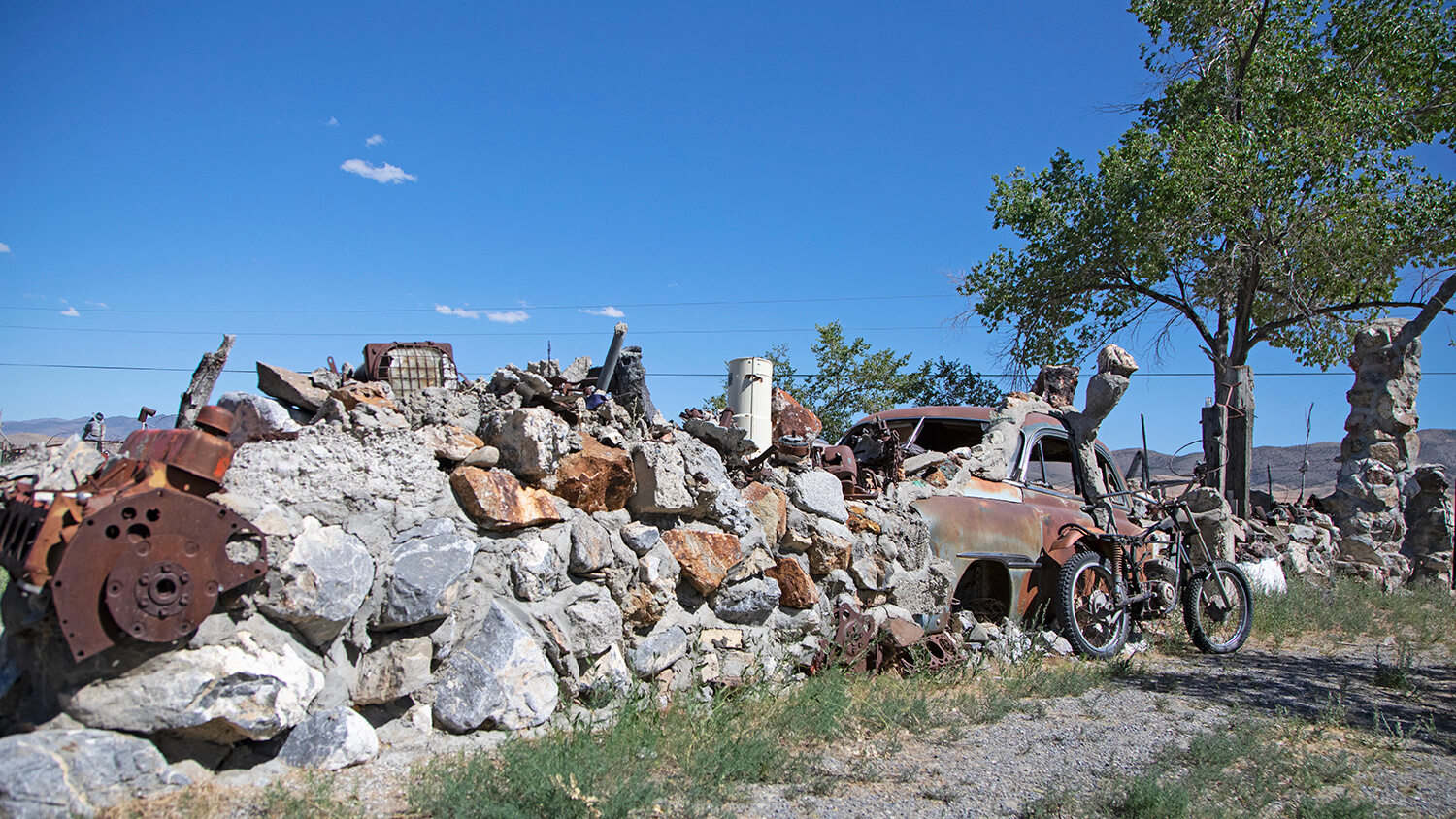 Chief Thunder's oldest son, Dan Van Zant, lives in northern California but keeps close tabs on the eccentric structure his father created. His childhood friend, Fred Lewis, lives on the grounds, keeping tabs on visitorship and the donation box posted at the entrance of Thunder Mountain. It's currently unsafe to enter the interior of Thunder Mountain, but visitors can respectfully peruse the grounds when traveling I-80. Donations received go toward maintaining and improving these outlandish desert structures that have been quietly surviving the Nevada elements alongside I-80 for decades.
HOURS AND ADMISSION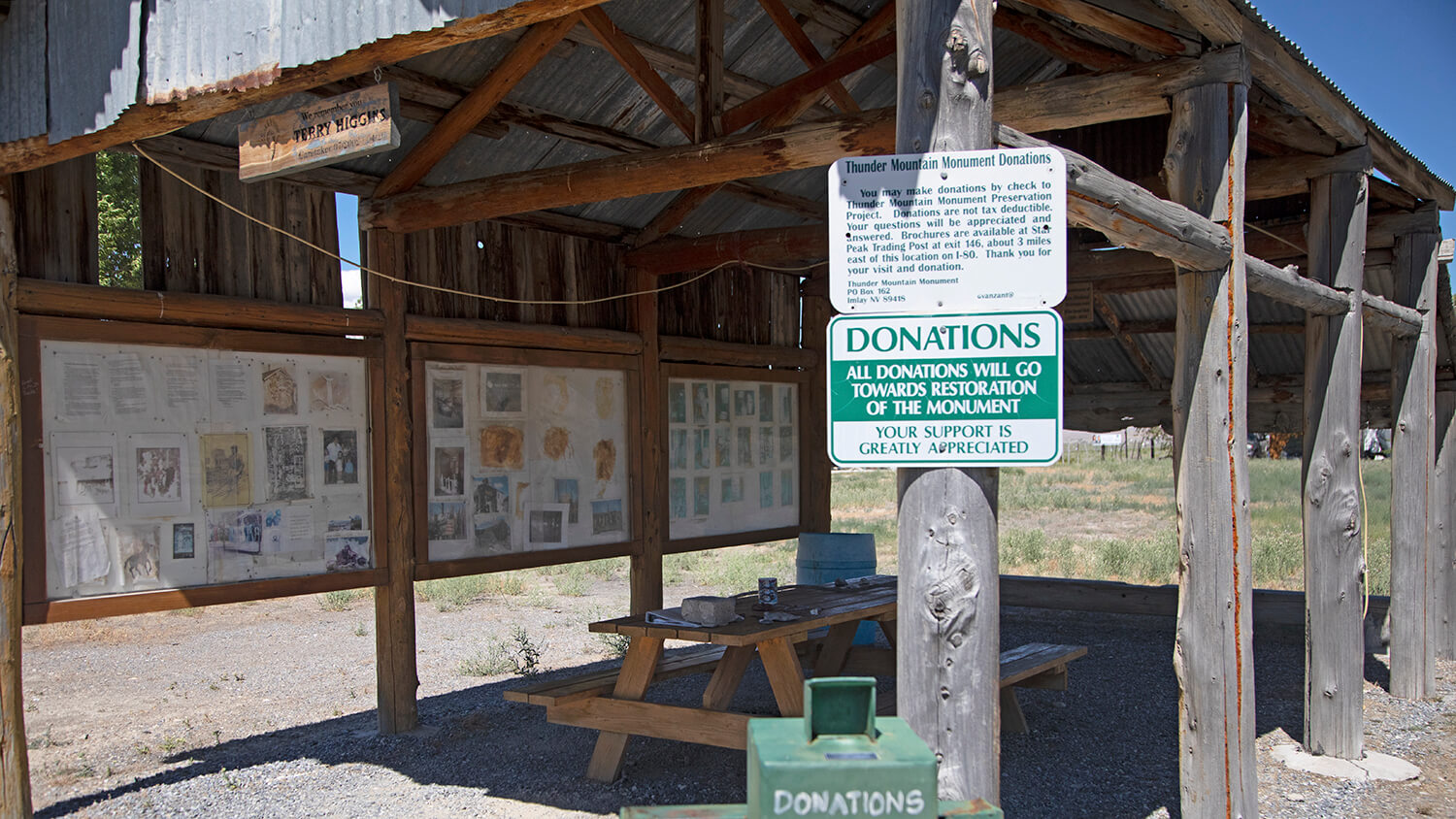 Thunder Mountain is open 24/7 from sunrise to sunset. Admission to Thunder Mountain Monument is free, though the site does depend on donations for preservation purposes. The suggested donation is $2.00 per group, so please consider contributing when visiting this awesome Weird Nevada experience. There is no lighting installed on the grounds, and the multitude of statues and irregular objects will create a dangerous situation to navigate at night. Please be respectful of fences that denote parts of the monument that are intended to be appreciated with your eyes-only.
GETTING THERE 
From Lovelock, travel 39 miles east on Interstate 80. Take exit 145 at Imlay and head toward Thunder Mountain, which will be on the south side of the Interstate. We promise you, you can't miss it.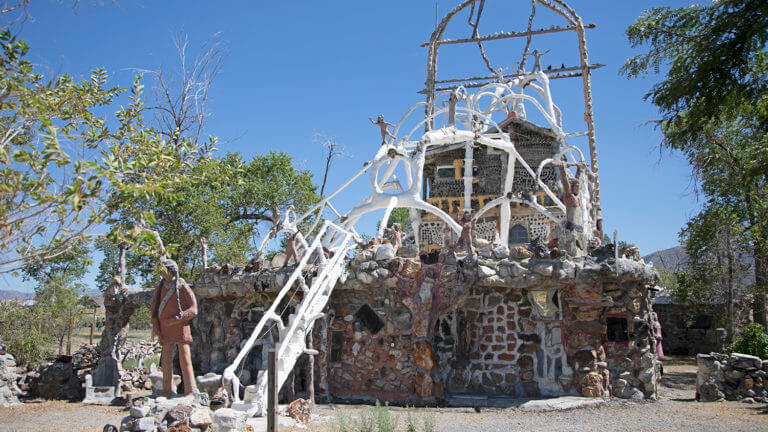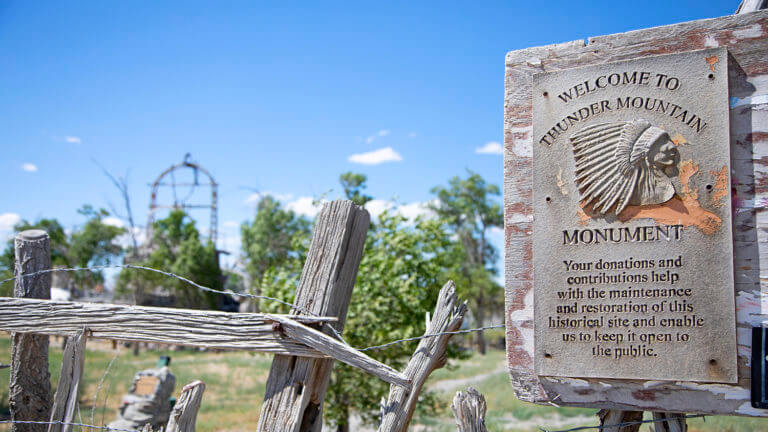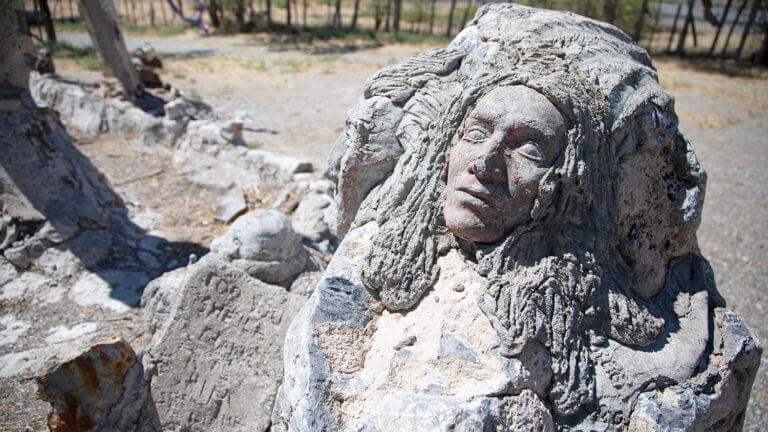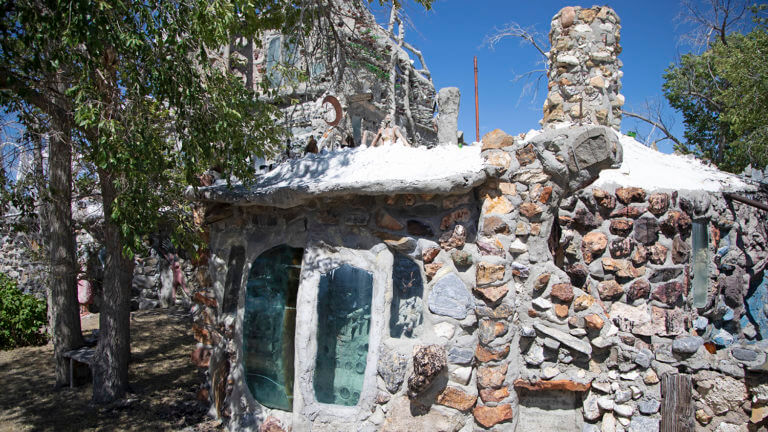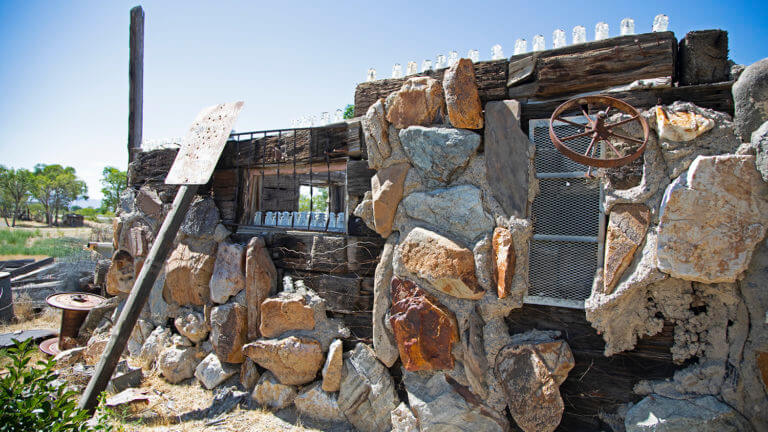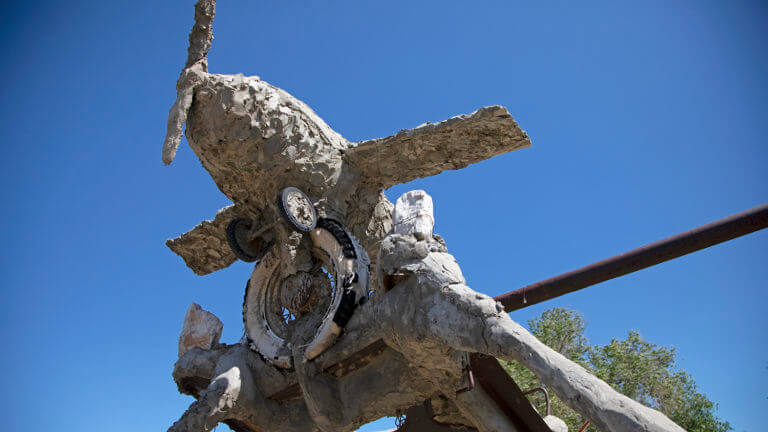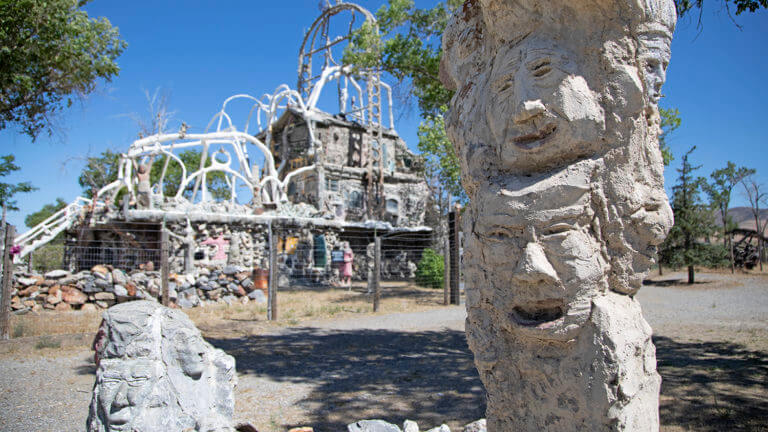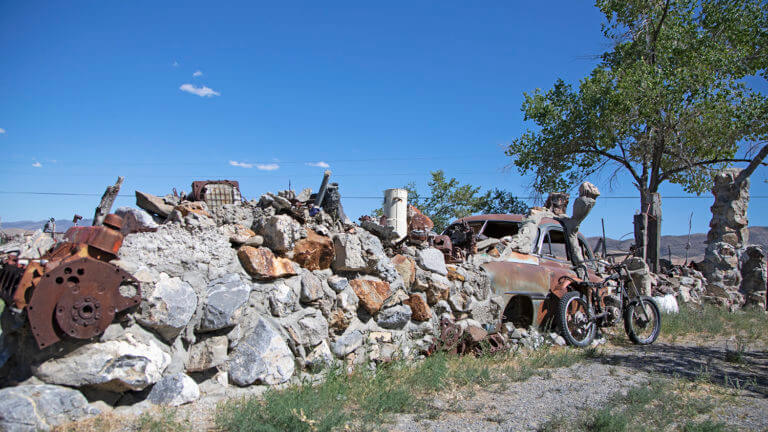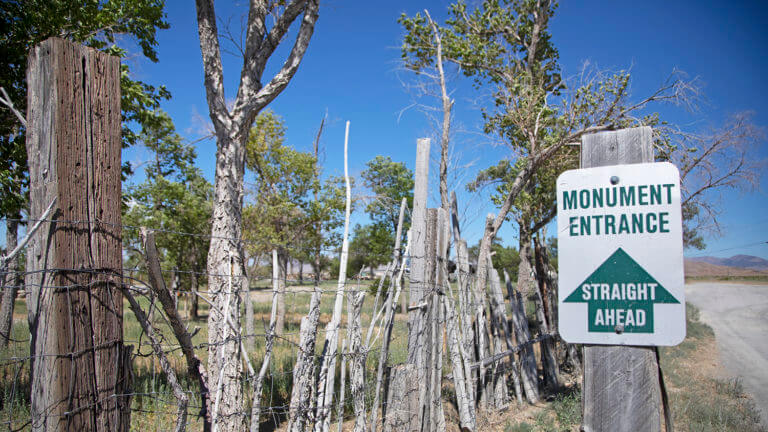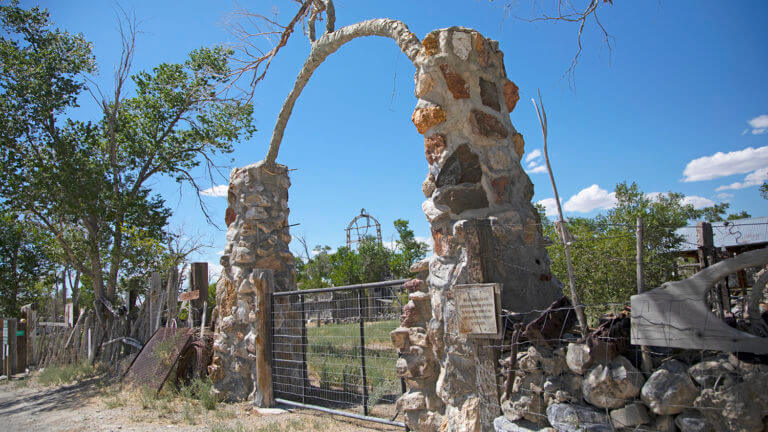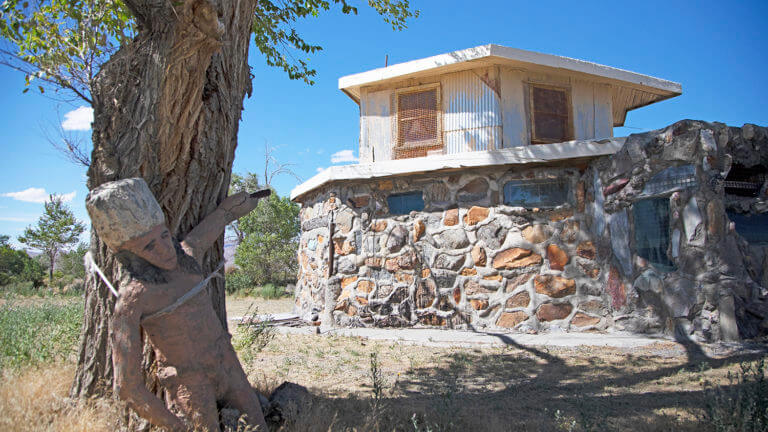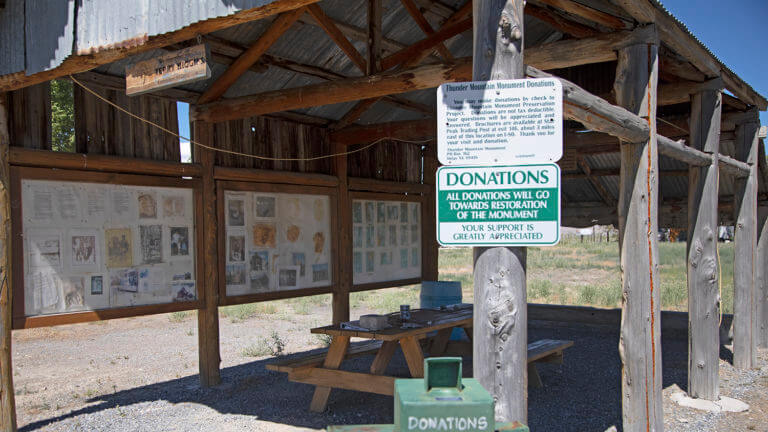 This Location: