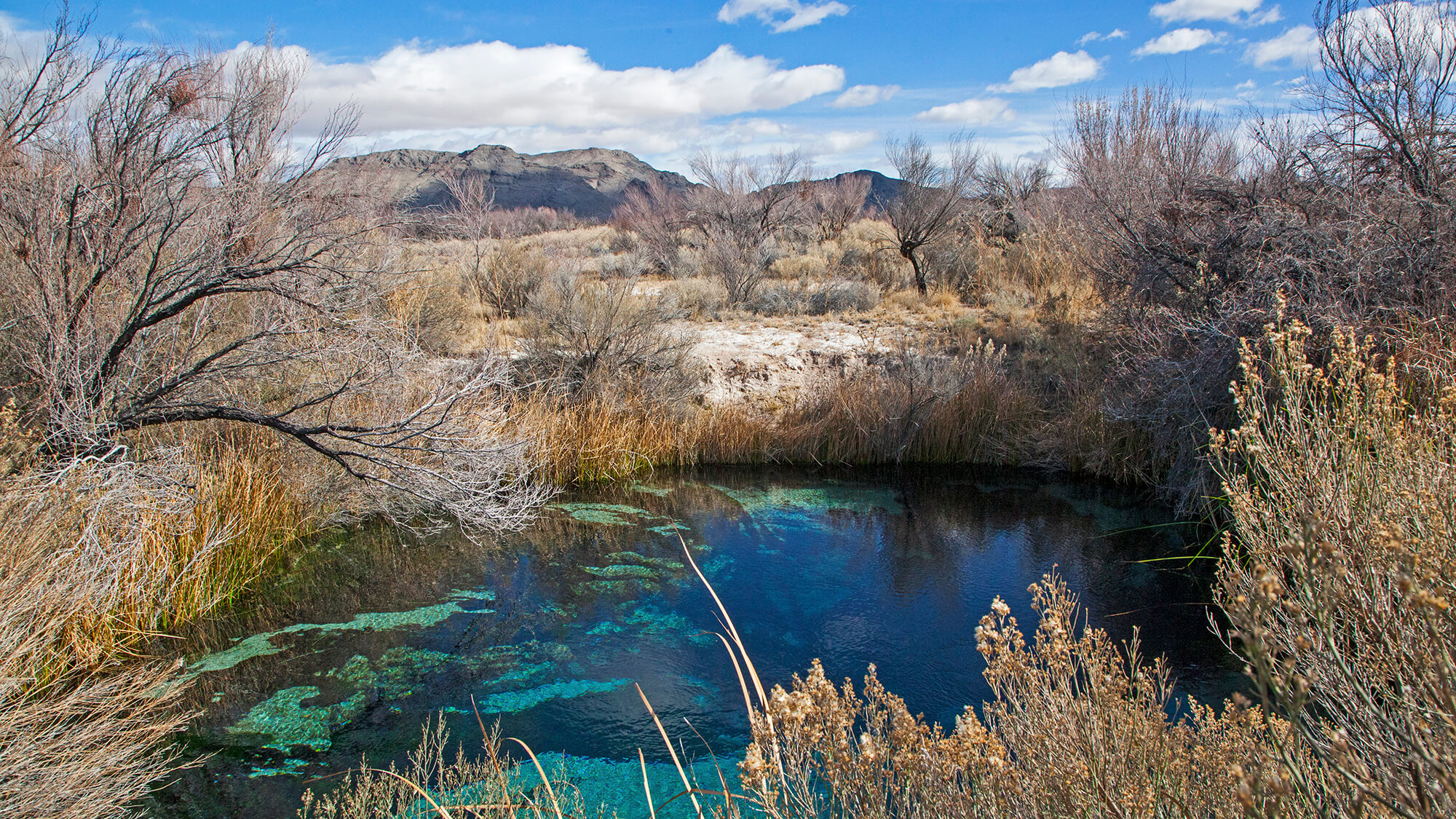 Ash Meadows National Wildlife Refuge
Death Valley National Park is undoubtedly an amazing place to see for yourself, but what if I could tell you that something just as impressive lies right around the next range with ¼ the visitors to fight? At Ash Meadows National Wildlife Refuge, it's simply easy to be here, enjoying winding boardwalks through exotic desert landscapes, Caribbean crystal blue ponds, some Wild West history, and the first-ever species listed on the endangered species list. Although you might say Ash Meadows exudes both qualities, the distinction between rare and unusual is front of mind at this desert oasis.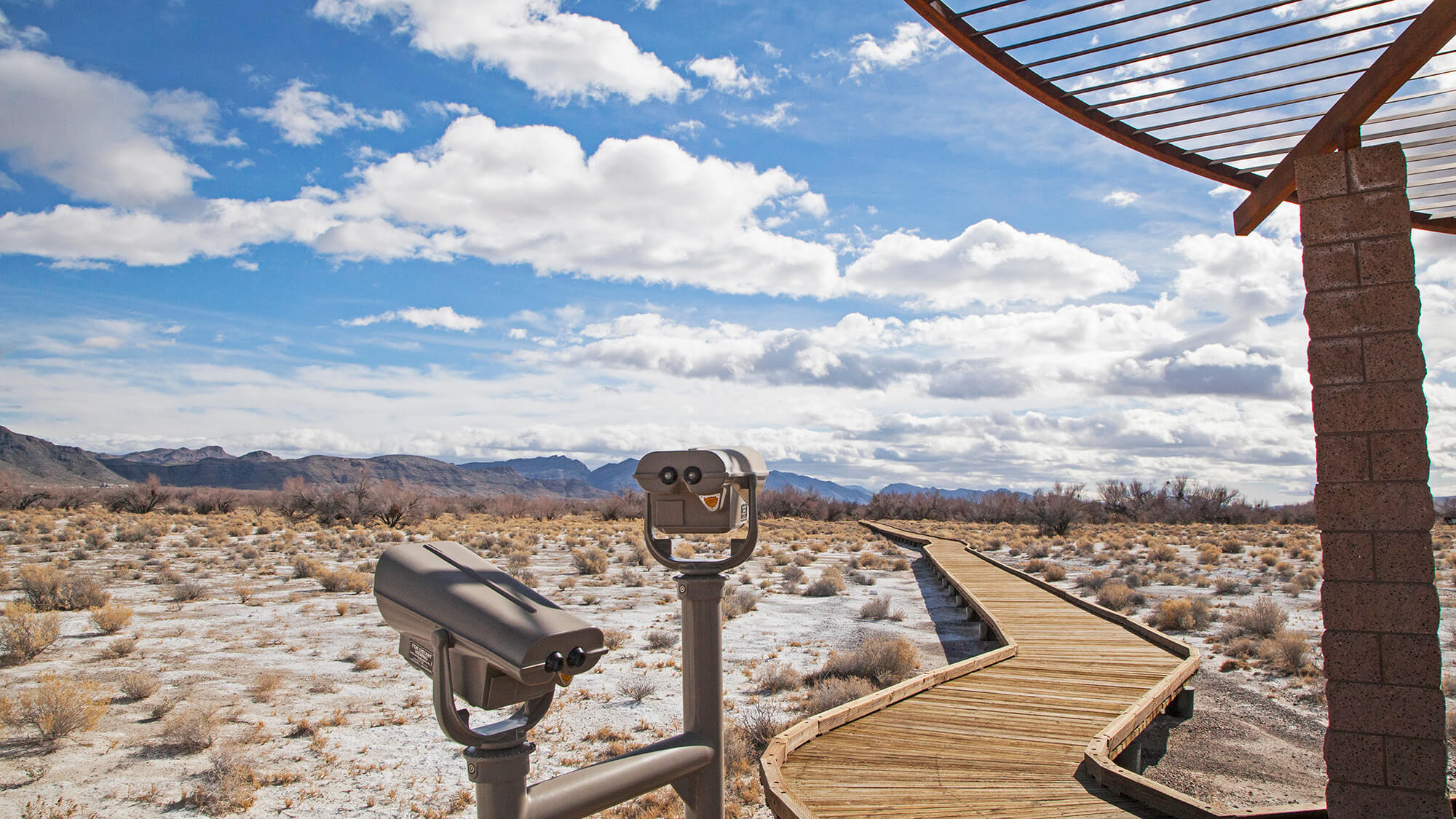 A BIT OF HISTORY
Like most other locations with water found throughout the American West, Ash Meadow's very first inhabitants were Southern Paiute and Timbisha Shoshone American Indians. In an otherwise very dry climate, the natural spring-fed pools found throughout Ash Meadows National Wildlife Refuge were a tremendous resource and a vital role in their survival. Not only could they use the springs and surrounding marshes as a food and water source, but could survive off animals that were also attracted to the oasis.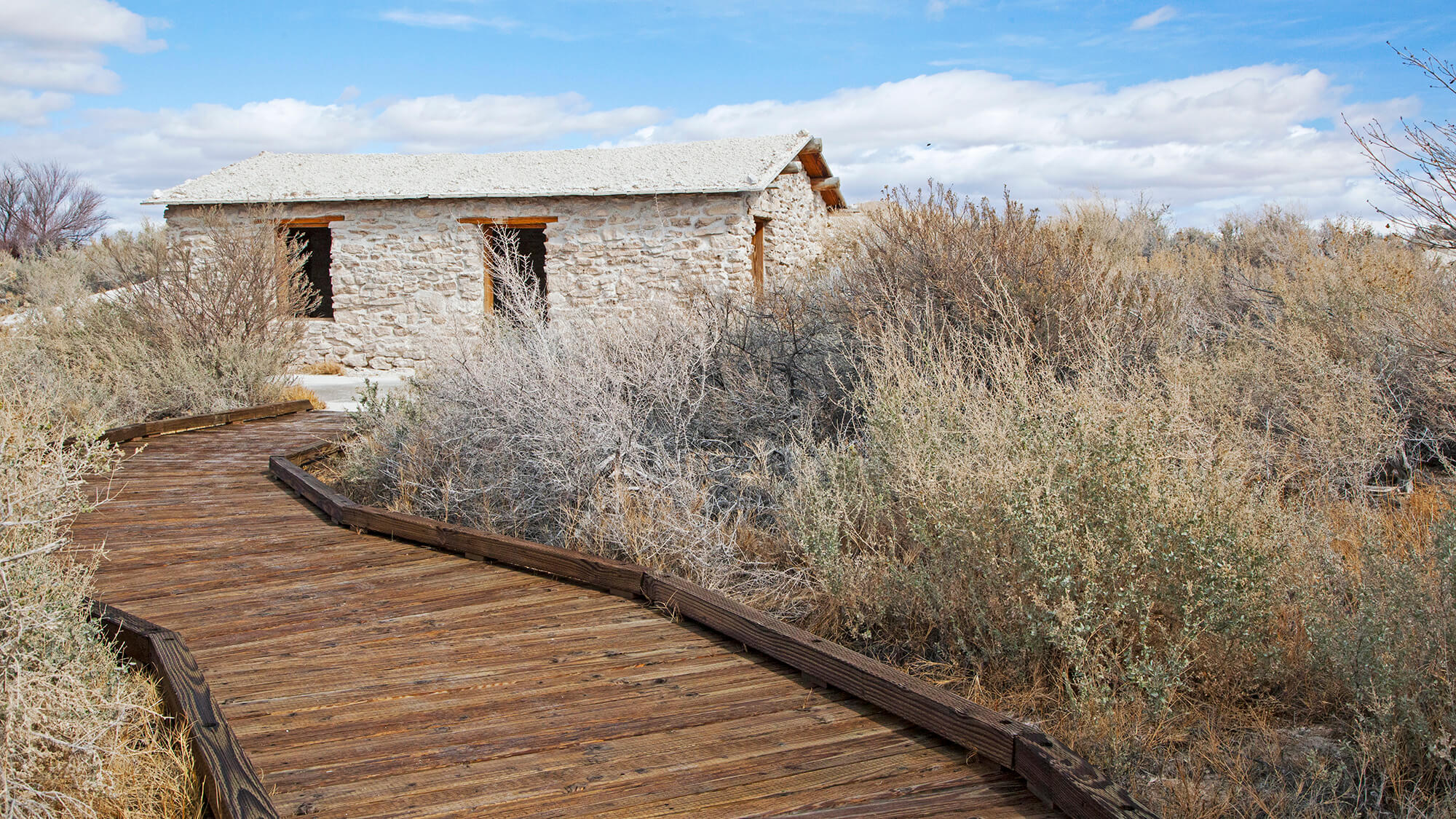 By the mid to late 1800s, it was not uncommon for pioneers to be making their way through the area to the legendary gold fields of California. Springs like those found at Spring Mountain Ranch State Park and Ash Meadows National Wildlife Refuge were a last stop for supplies and water before enduring their way across the extremely desolate Death Valley area. One particular gun-slinging renegade did extend his stay at Ash Meadows longer than most – THE Jack Longstreet. He was such a man of extreme secrecy and out and out mystery that many suspect that he lived under the false identity of Jack Longstreet after a series of incidents throughout the West. He bounced from town to town, making ends meet as a prospector, rancher, saloonkeeper, trailblazer and even hired gun. He was feared by many, but succeeded so well in the region because of his companionship with the American Indian tribes throughout the area. Longstreet lived at the present day Ash Meadows for several years, hiding and living in a cabin he built near a spring that still bears his name.
WILDLIFE & BECOMING A REFUGE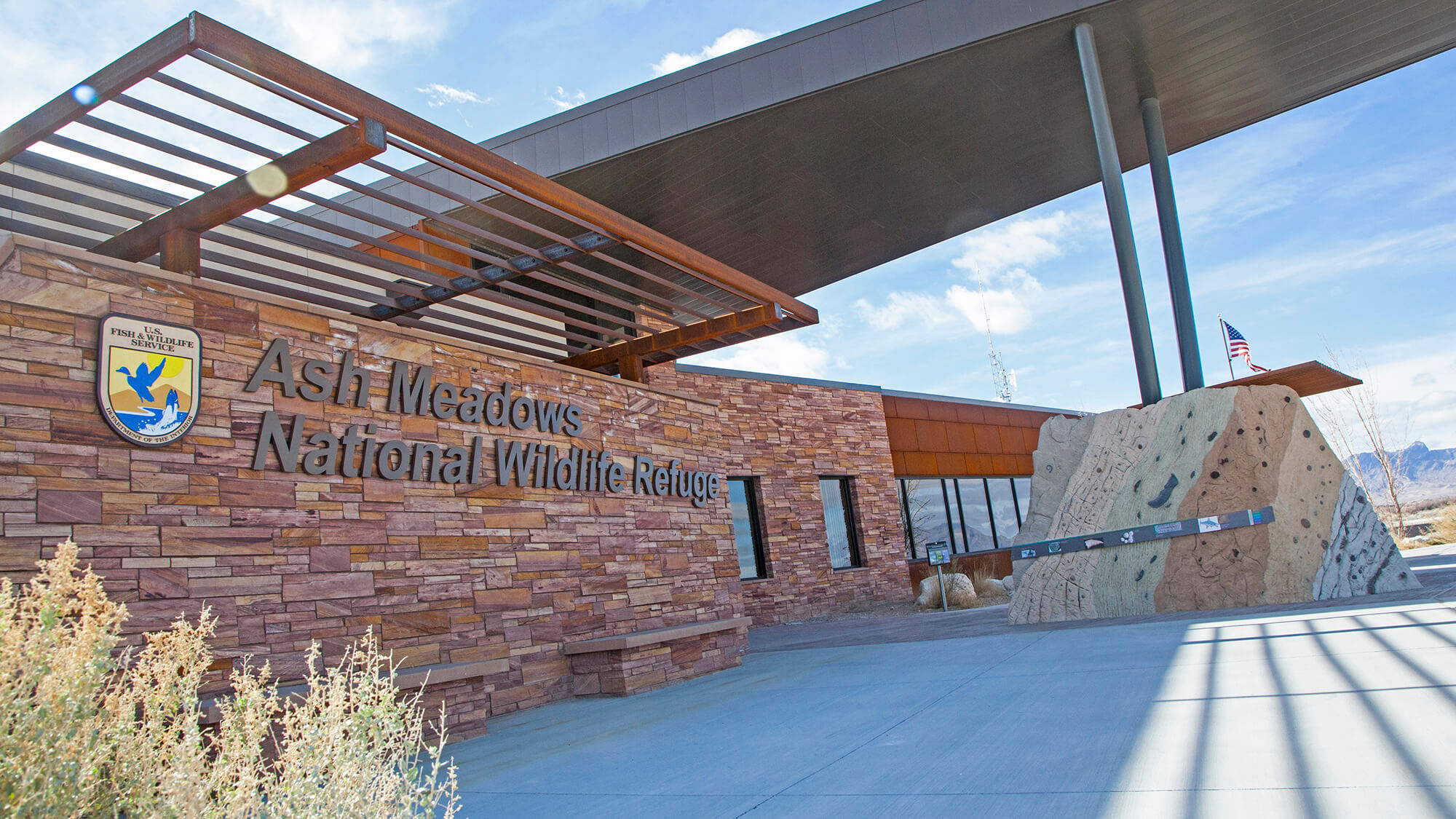 Ash Meadows National Wildlife is home to 27 plants and animal species that are found nowhere else in the world. Crystal Spring, which is known to gush a whopping 2,800 gallons of water per minute, are a key factor in wildlife at the refuge. In 1952, the endlessly interesting Desert Pupfish was discovered. Ash Meadows is the only place on earth where the Desert Pupfish, or Devil's Hole Pupfish, can be located – at Devil's Hole to be exact. President Truman declared Devil's Hole and the Desert Pupfish to be listed as endangered, and was the very first official listing of endangered species. Its habitat is seriously protected, but visitors can still catch a glimpse from a fenced off tunnel within 50 feet of Devil's Hole.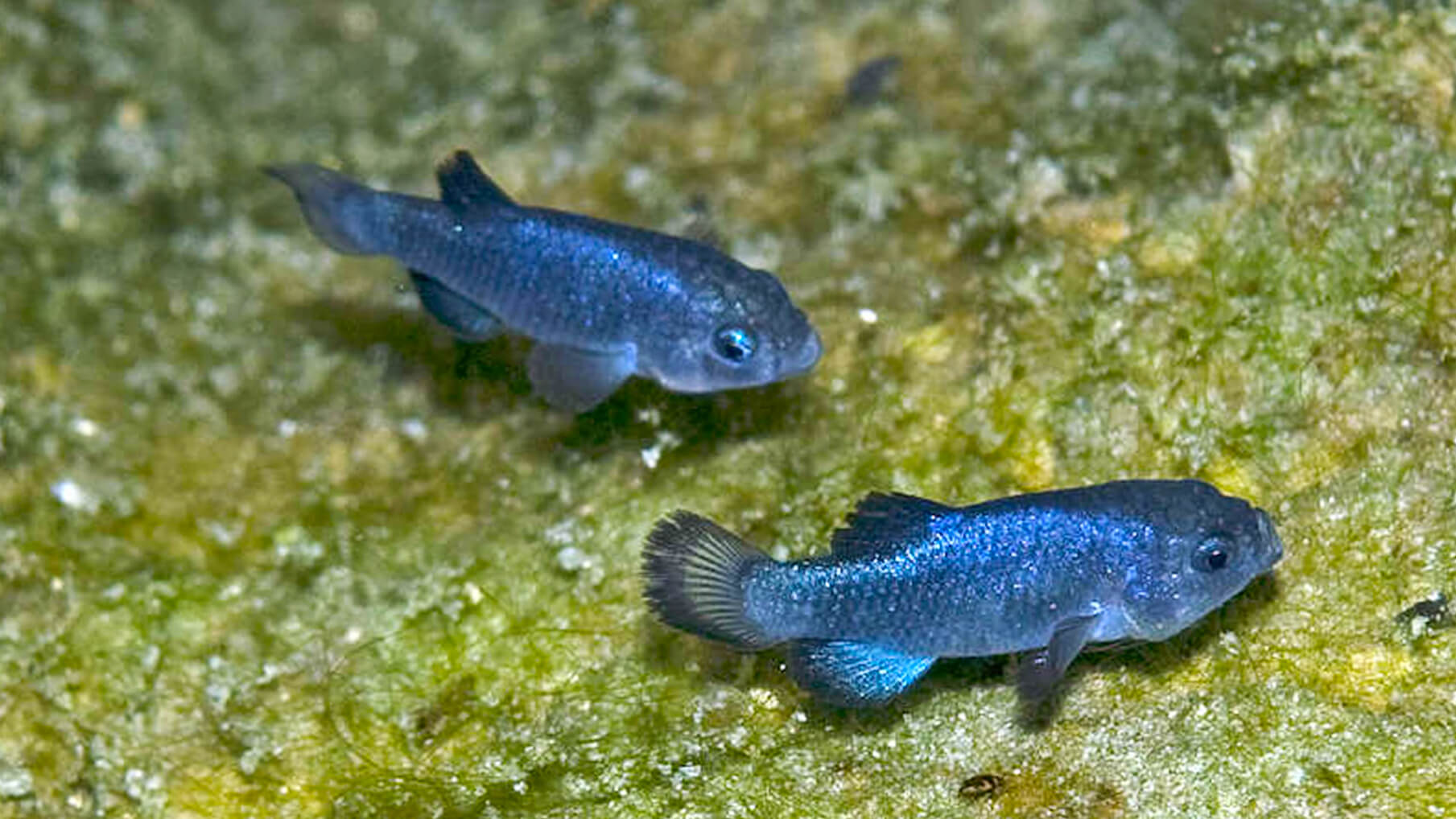 While the species and its habitat has been protected since the early 1950s, the area didn't become an official National Wildlife Refuge until 1984.
GETTING THERE
Ash Meadows National Wildlife Refuge is located in southern Nevada, in proximity to a variety of places.
90 miles – Las Vegas
48 miles – Death Valley National Park's Furnace Cree Visitor Center
40 miles – Beatty
40 miles – Shoshone, California
55 miles – Tecopa, California
Spring and fall are ideal times to visit Ash Meadows because the temperatures are comfortable and wildlife is typically out and about. During the summer months when it's much hotter [temperatures are known to exceed 110 degrees,] wildlife tends to hunker down and find their own shade, only making appearances during the evening hours. Plus, if you visit during Spring or Fall, you'll have a good shot at seeing a nice wildflower bloom or spectacular fall foliage.
Travel Nevada PRO TIP
When visiting the Refuge, be sure you have plenty of fuel, as the nearest gas stations are approximately 25 miles from the refuge. Also, there are some amenities in nearby Death Valley Junction or Pahrump, but it would be smart to bring food and water on your trek to Ash Meadows.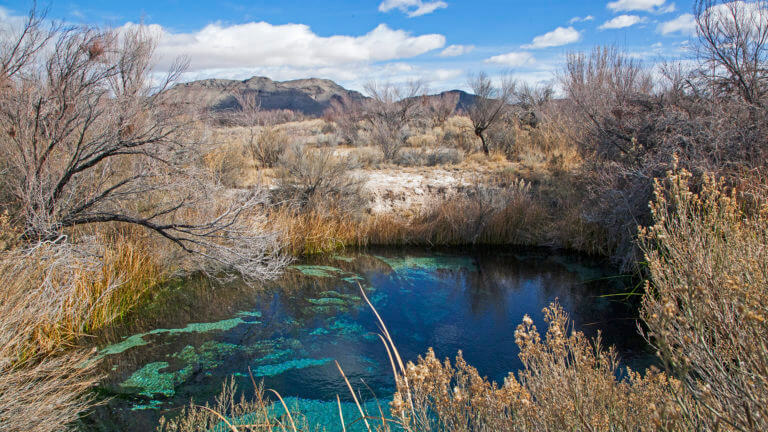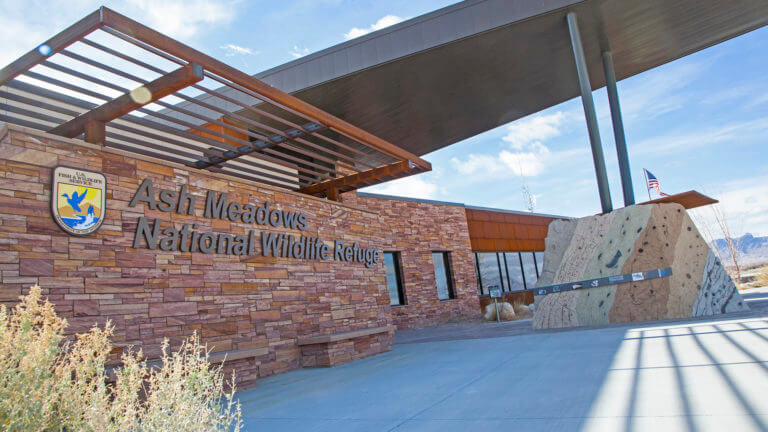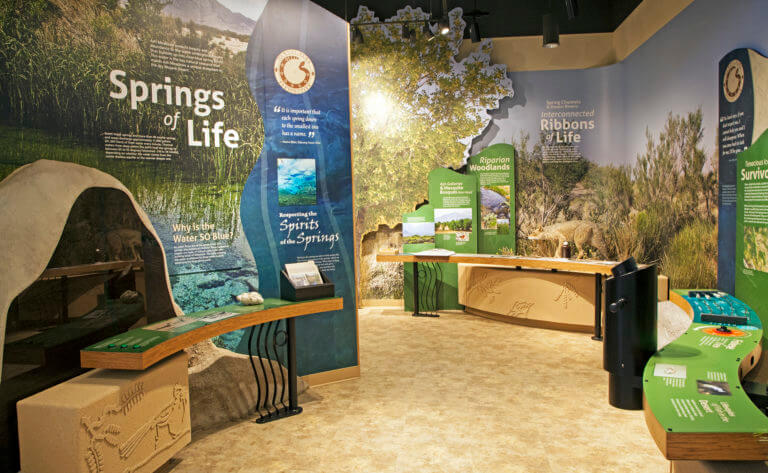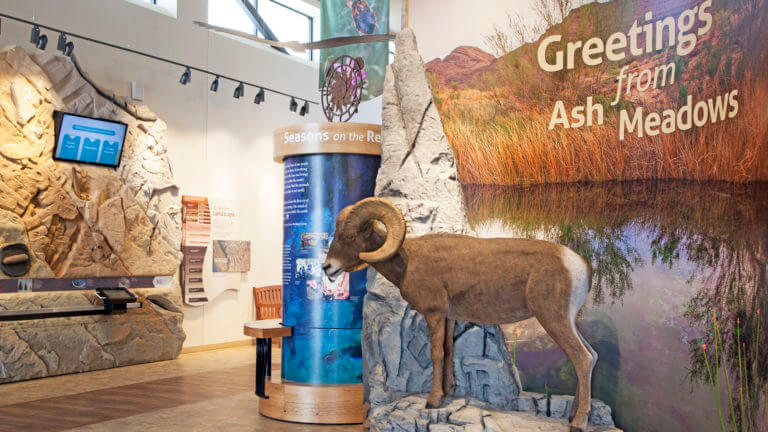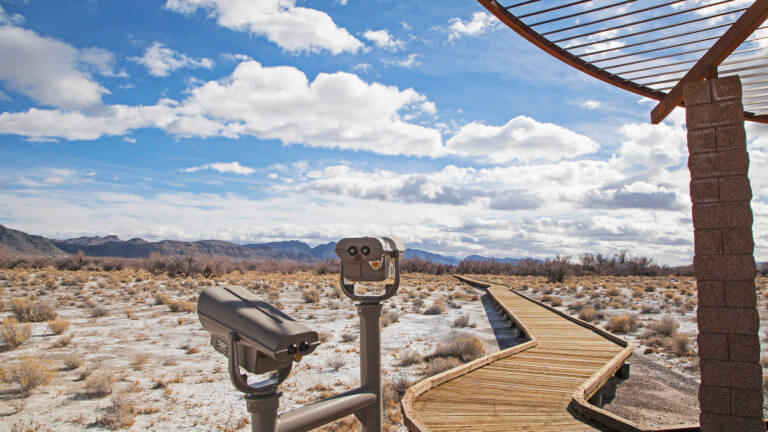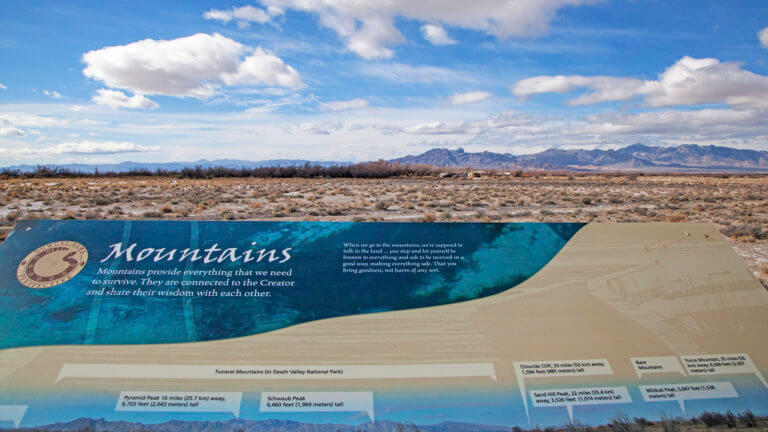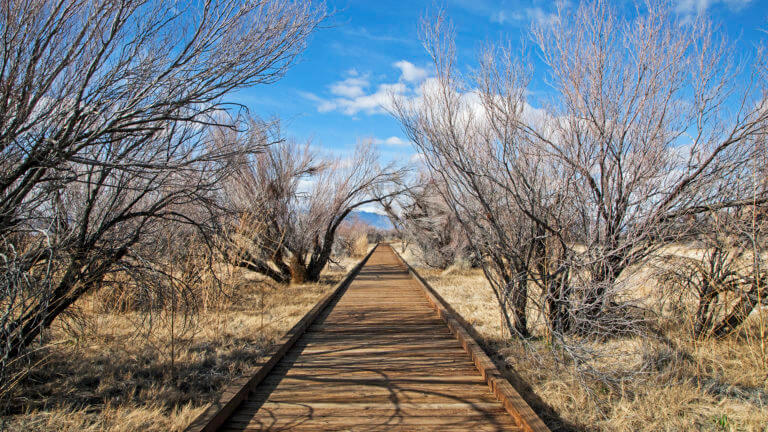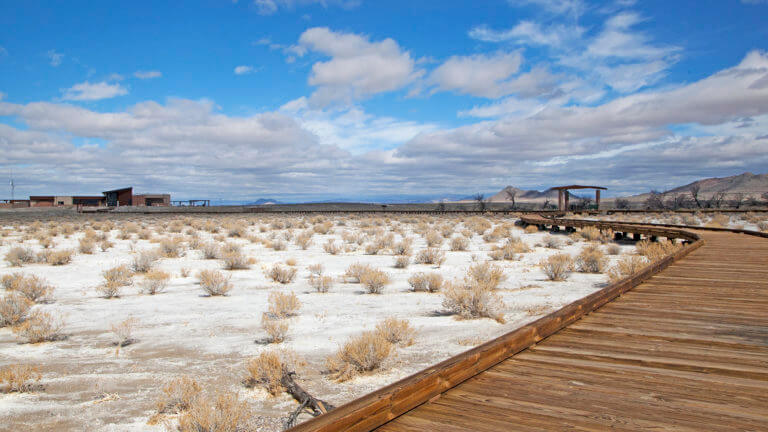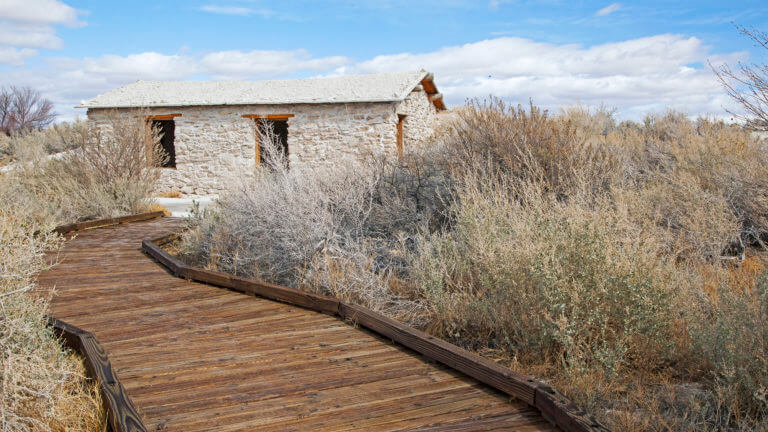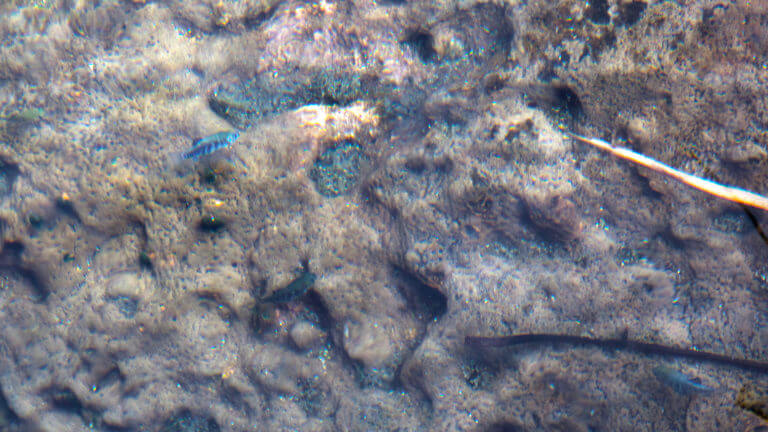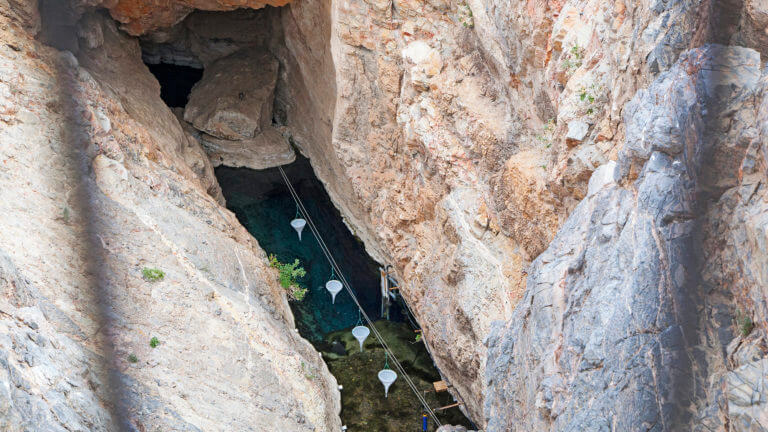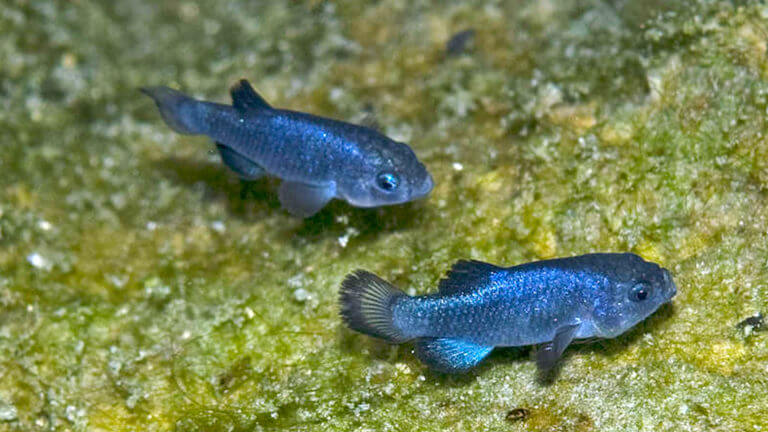 This Location: