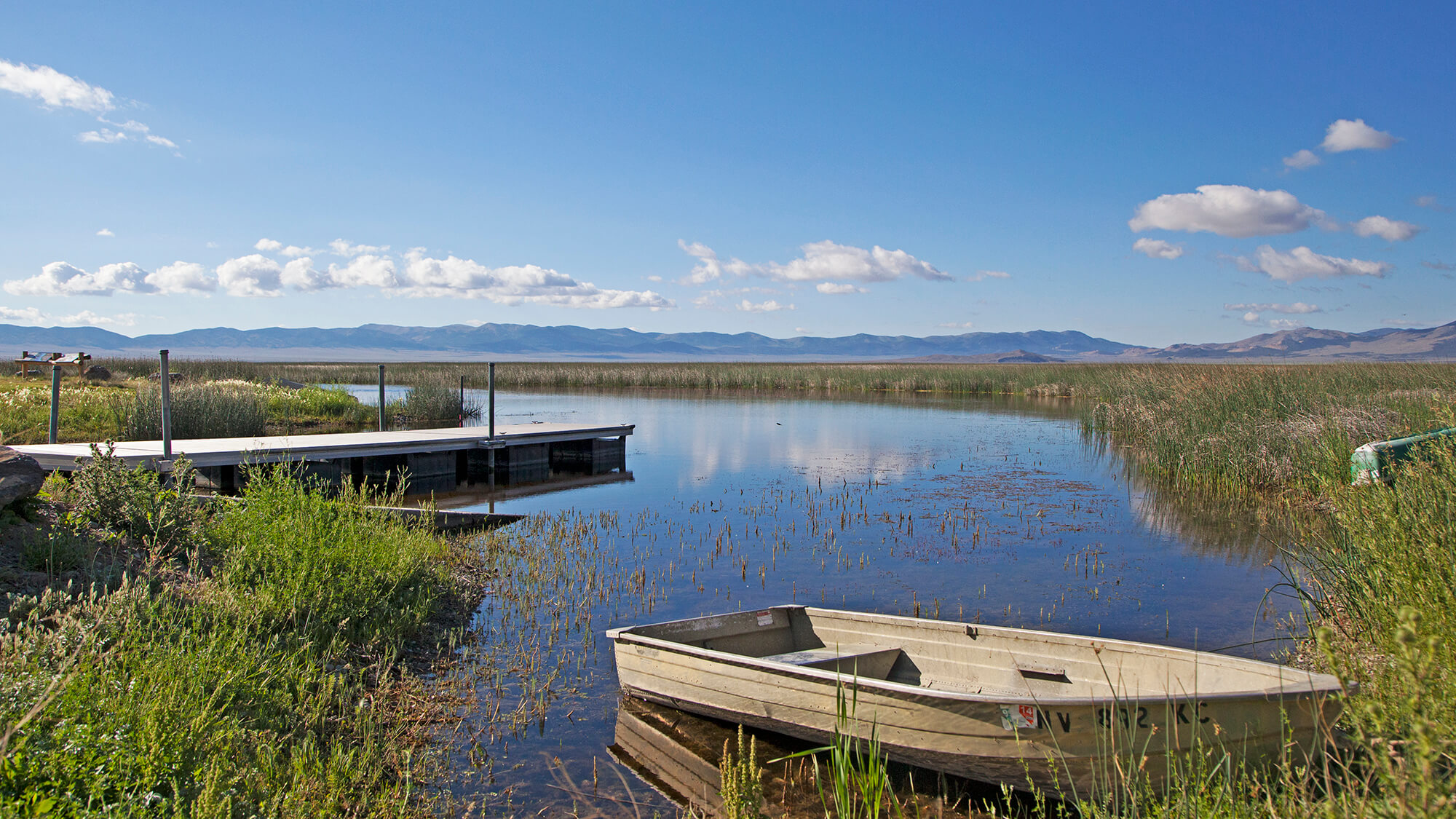 Ruby Lake National Wildlife Refuge
Located in the Great Basin of the West, Ruby Lake National Wildlife Refuge is an unsuspectingly lush wetland oasis, smack dab in the center of Nevada's high desert. Originally established in 1938, the Wildlife Refuge runs south of Elko in the Ruby Valley. Spanning 367,632 acres of land, the area is 16 miles long and 3 miles wide, and incorporates a large network of spring-fed marshes. Additionally, the area has an expansive lake that reaches 60 feet in depth.
Considering the wildlife refuge runs along the edge of a massive watercourse, it is classified as a Riparian habitat. These regions are typically highly attractive to a variety of birds and mammals that thrive on the wet meadows and marshy vegetation. Interestingly, Ruby Lake National Wildlife Refuge not only incorporates a Riparian habitat, but also encompasses a marsh, wet meadows, and shrub-steppe…the latter considered to be dominated by perennial shrubs like sagebrush.
While there are several landscapes within the habitat, the marsh dominates the refuge, covering nearly 17,000 acres, and is the primary feature that attracts the majority of the wildlife in the valley. Countless species call the area home, including the Relict Dace and Largemouth Bass, Northern Leopard Frogs, Great Basin Rattle Snakes, and Western Fence Lizzards. Some of the many mammals that reside within the habitat are Mule Deer, Rocky Mountain Elk, Coyotes, Muskrats, Badgers, Mink and Pygmy Rabbits.
With an immense amount of wildlife living within the habitat, the largest and most significant presence of animal activity comes from an expansive variety of waterfowl. Among the whopping 220 species that birders can train their binoculars on are Canvasback ducks, Trumpeter Swans, Greater Sandhill Cranes and Sage Grouse, which either call the Refuge home or a stop over location on their migratory paths.
Meanwhile, fishermen can hook into six species of trout (rainbow, brook, brown, cutthroat, cutbow, and tiger), or hop on a boat and enjoy one of Nevada's only (and highly productive) largemouth bass fisheries; and hunters can aim their sights at ducks, geese, American Coots, Common Moorhens, and snipe. Travel Nevada Pro Tip: ALWAYS check with U.S. Fish & Wildlife Services and Nevada Department of Wildlife before embarking on any sporting expedition. Camping can be had at South Ruby Lake Campground.
Visitors can enjoy this pristine nature retreat when traveling to the area via gravel and dirt roads. A Visitor's Center is located within the valley, along with an auto tour for incognito viewing of the wide range of migratory birds.
Getting There:
While the beauty of Ruby Lake National Wildlife Refuge lies in its remoteness, travelers will need to use common sense and caution when traveling to this backcountry slice of heaven. Visitors must travel 13 to 30 miles of inconsistently maintained roads, crossing Harrison Pass—a steep, rough, and winding road that is not passable in the winter months.
From Elko:
Head south on State Route 227 from downtown Elko until passing through Spring Creek and intersecting Route 228. Take this turn off, and continue 39 miles, passing through Jiggs, until the route forks left to Forest Road 113. The paved roads will gradually revert to dirt, which will take visitors up and over Harrison Pass. High clearance vehicles are strongly suggested, and traveler beware: the pass is not maintained whatsoever and visitors must proceed at their own risk. Once through the pass, the road intersects with Ruby Valley Road. Turn right [or south] and travel roughly 8 miles to the Refuge headquarters.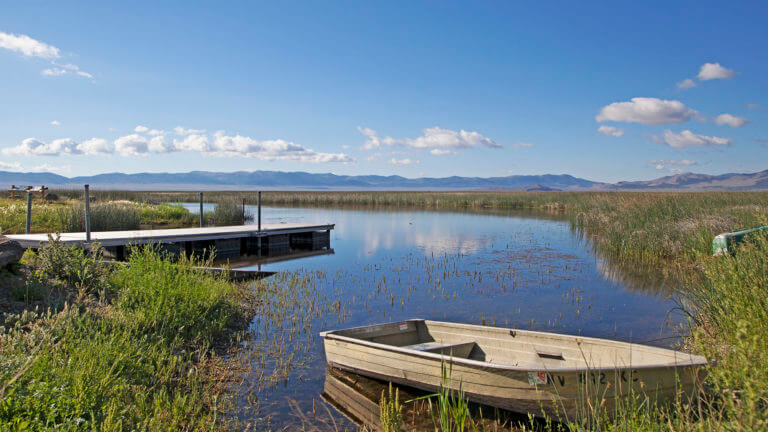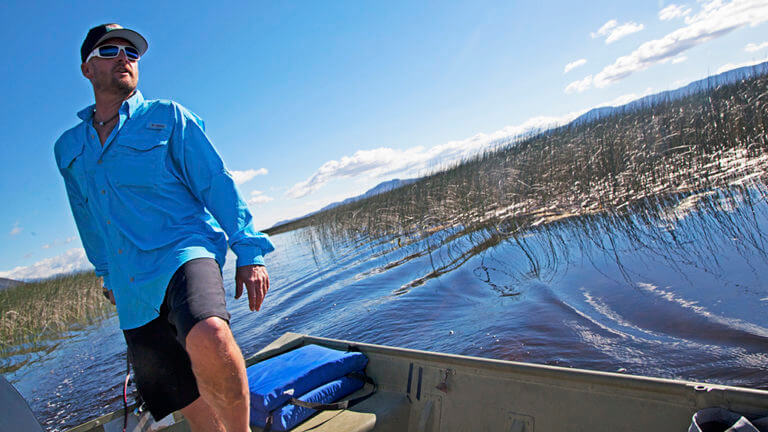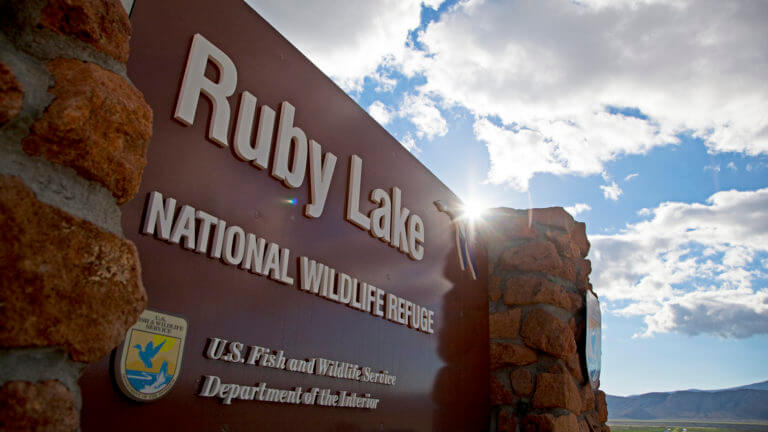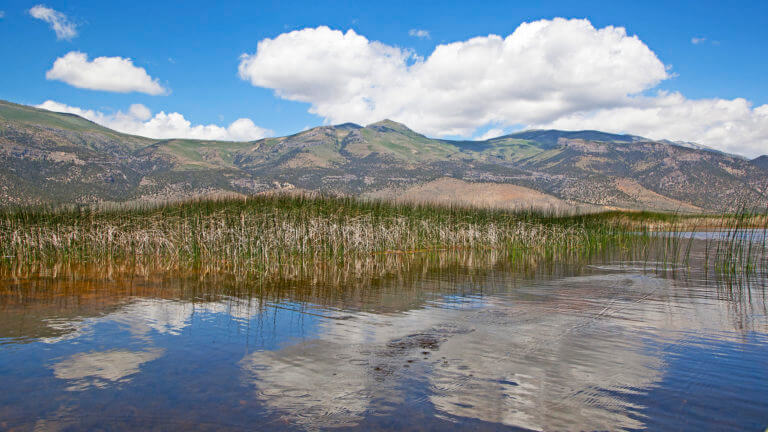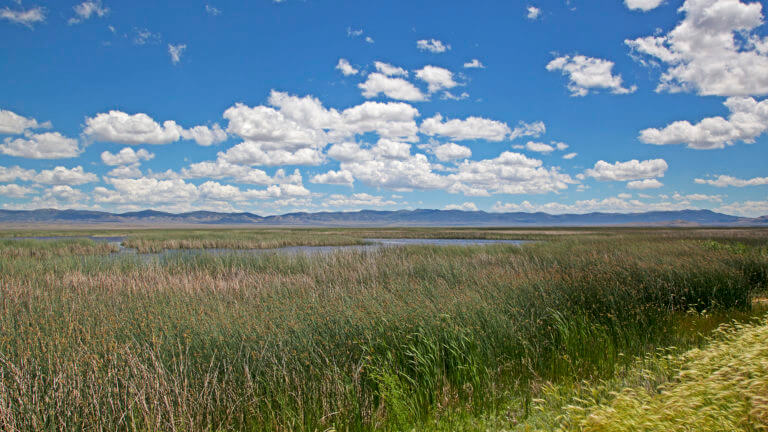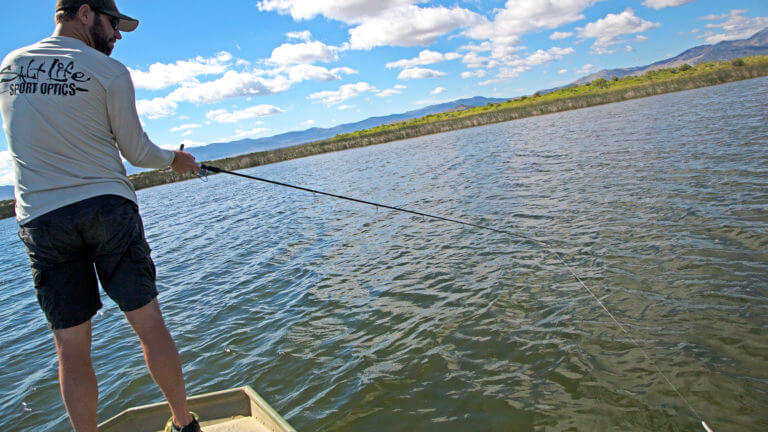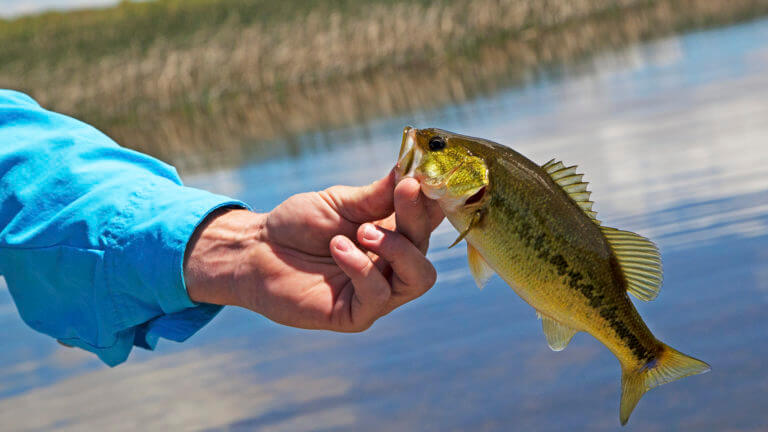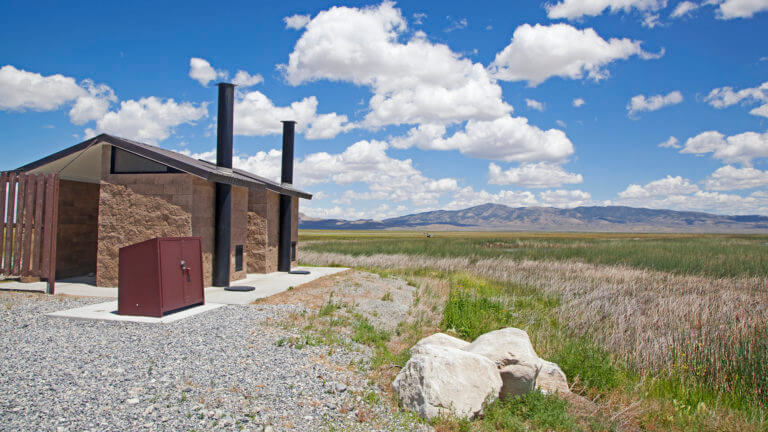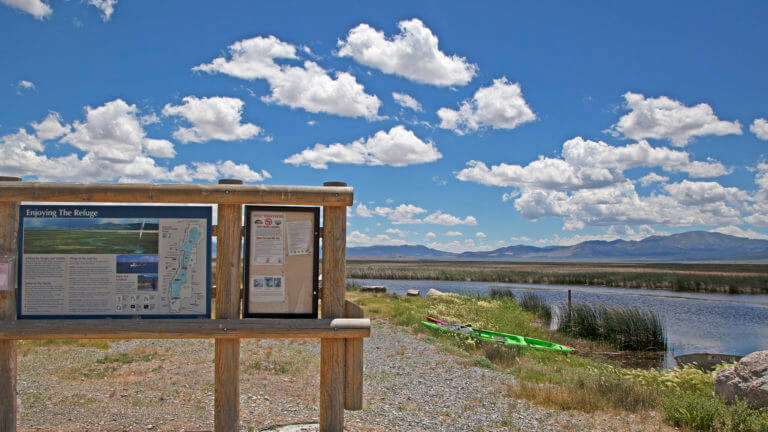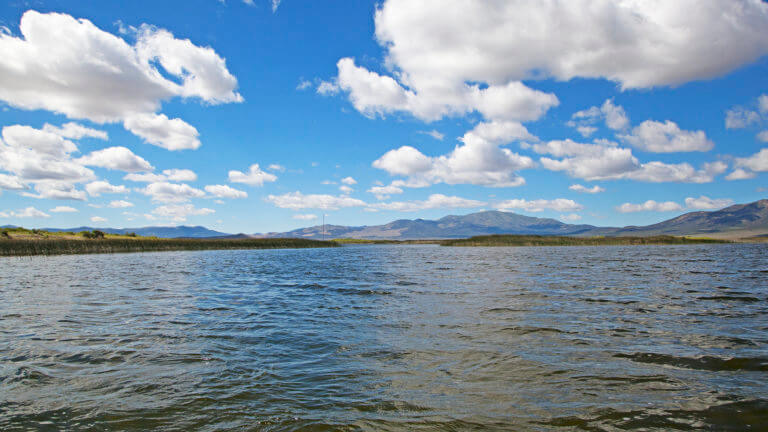 This Location: