The Devil Made Me Do It Saloon Crawl
11:00am - 4:00pm
$15.00 – $270.00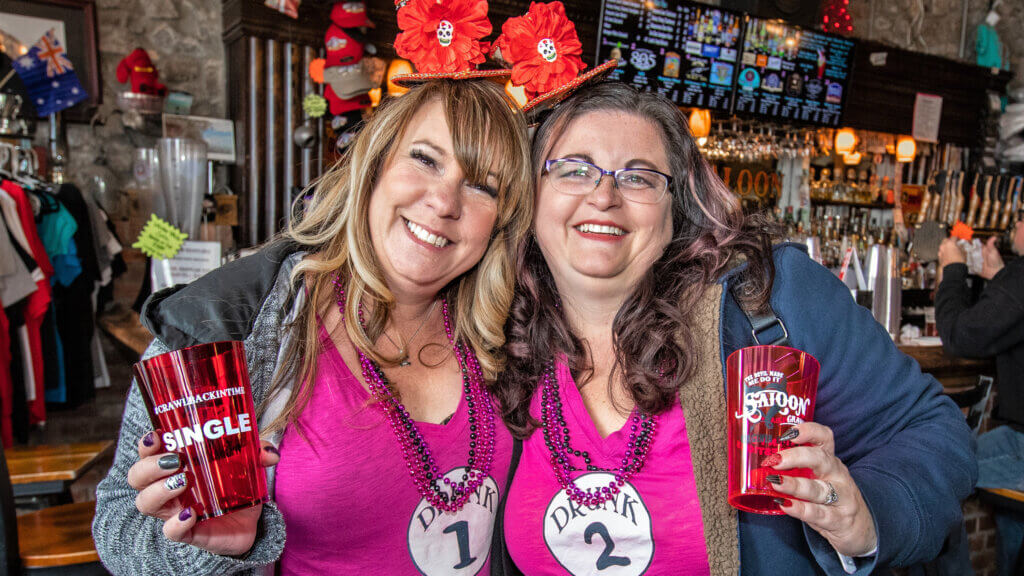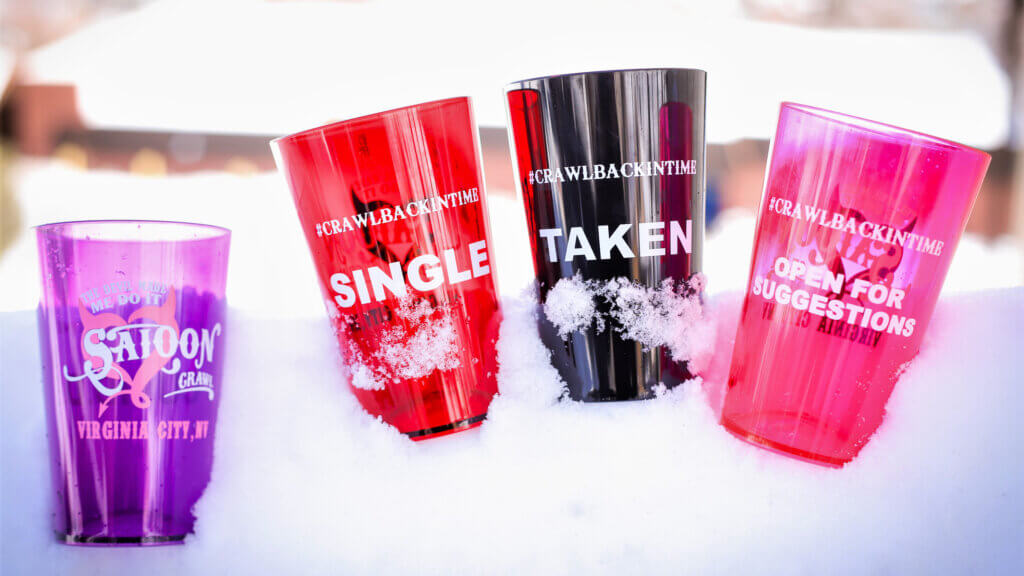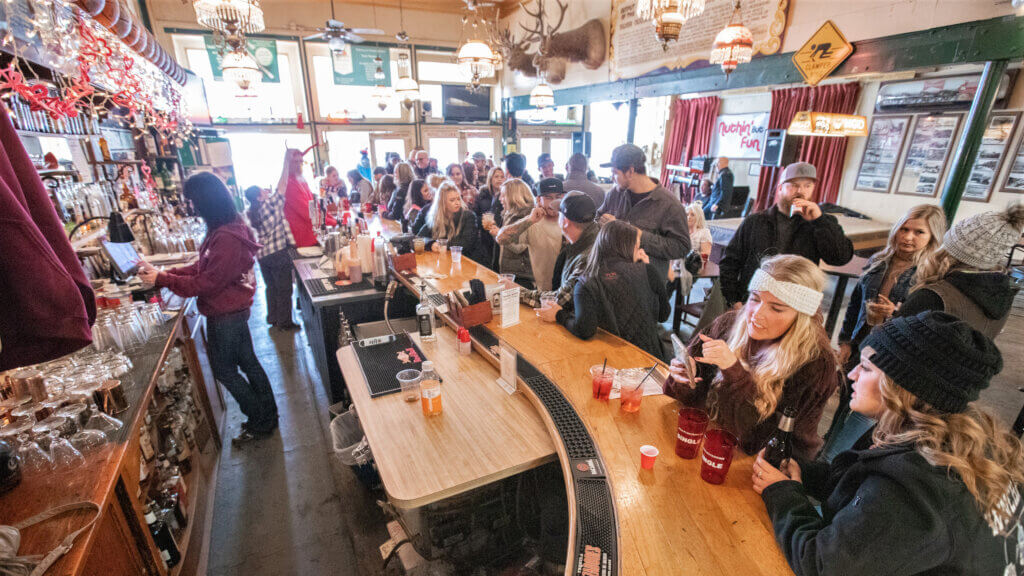 The unofficial HQ of themed bar crawls, Virginia City is the reason to celebrate this lovey-dovey season with a Valentine's Day pub crawl—and to be honest, there's no better venue than one of the most picturesque historic main streets in the country. Get your hands on a specialty souvenir cup proclaiming your relationship status, then bar hop your way through dozens of historic bars that have been part of the Silver State story for more than 150 years.
The check in location for the Devil Made Me Do It Saloon Crawl will be held at the legendary Bucket of Blood Saloon in the heart of this national historic district. Here, get your hands on "single", "taken" or "open for suggestions" bar crawl cups, or sign up to be "cupid" as your group's designated driver and you'll be rewarded with your own special cup, an array of prizes, and a chance to win a $50 gas card. Other locations include the Silver Queen Hotel, Pipers Opera House Corner Bar, the Washoe Club, and more. #CrawlBackInTime
Travel Nevada Pro Tip
This goes without saying, but before you embark on any Sagebrush Saloon adventures or participate in Nevada pub crawls, please drink responsibly. Designate a sober driver, or plan ahead and book a room at one of Virginia City's famously historic (and haunted!) hotels.
Overnight Packages
For the romantics at heart, two packages are offered and include a hotel stay at a choice of participating Virginia City hotels, wine or a gift basket, dining credit to a Virginia City restaurant and tickets to a sampling tour of themed cocktails and sweet treats at participating Virginia City locations.
Guilty Pleasure Package – $270 per couple
-Two Devil Made Me Do It Saloon Crawls or Cupid (DD)
-Junior Suite room at the Silverland Inn & Suites
-Virginia City gift basket
-$60 dining credit at the Virginia City restaurant of your choice (from participating locations – first come, first served)
Devil's Delight Package – $200 per couple
-Two Devil Made Me Do It Saloon Crawls or Cupid (DD)
-A room at the Silverland Inn & Suites or Sugarloaf Mountain Motel
-Two bottles of wine
-$40 dining credit at the Virginia City restaurant of your choice (from participating locations – first come, first served)
For more information on the Devil Made Me Do It Saloon Crawl and planning your trip to Virginia City, get in touch with the Virginia City Visitor's Center directly at (775) 847-7500
More Details
Show More Details