Tonopah Rock & Bottle Show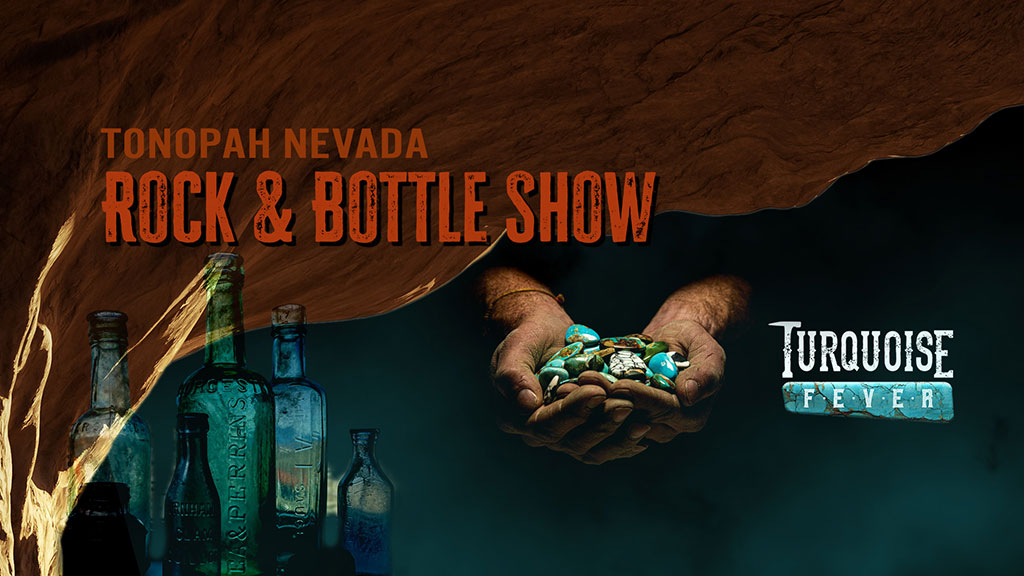 There's something for everyone at the Tonopah Rock & Bottle Show, whether you're a seasoned rockhounder, budding jeweler, or antique enthusiast. Pack up the whole family and peruse dozens of vendors bringing all sorts of goods to the "Queen of the Silver Camps." Wares include raw and polished gems and minerals, fossils, vintage glass bottles and insulators, silversmith work, jewelry, coins, and so much more.
In addition to the A+ shopping, numerous classes and demonstrations will also take place all weekend long. Sign up for lapidary or wire wrapping workshops to leave with your own piece of handmade jewelry, or be wowed by blacksmithing and gold panning demos at the Tonopah Historic Mining Park. And with the Otteson Brothers Turquoise Mine nearby, you better believe you can silversmith or wire wrap your own pendant from a purchased or already-owned turquoise cab.
For more information and as-announced details on the Tonopah Rock & Bottle Show, click here or call the Town of Tonopah directly at (775) 277-0804.
More Details
Show More Details