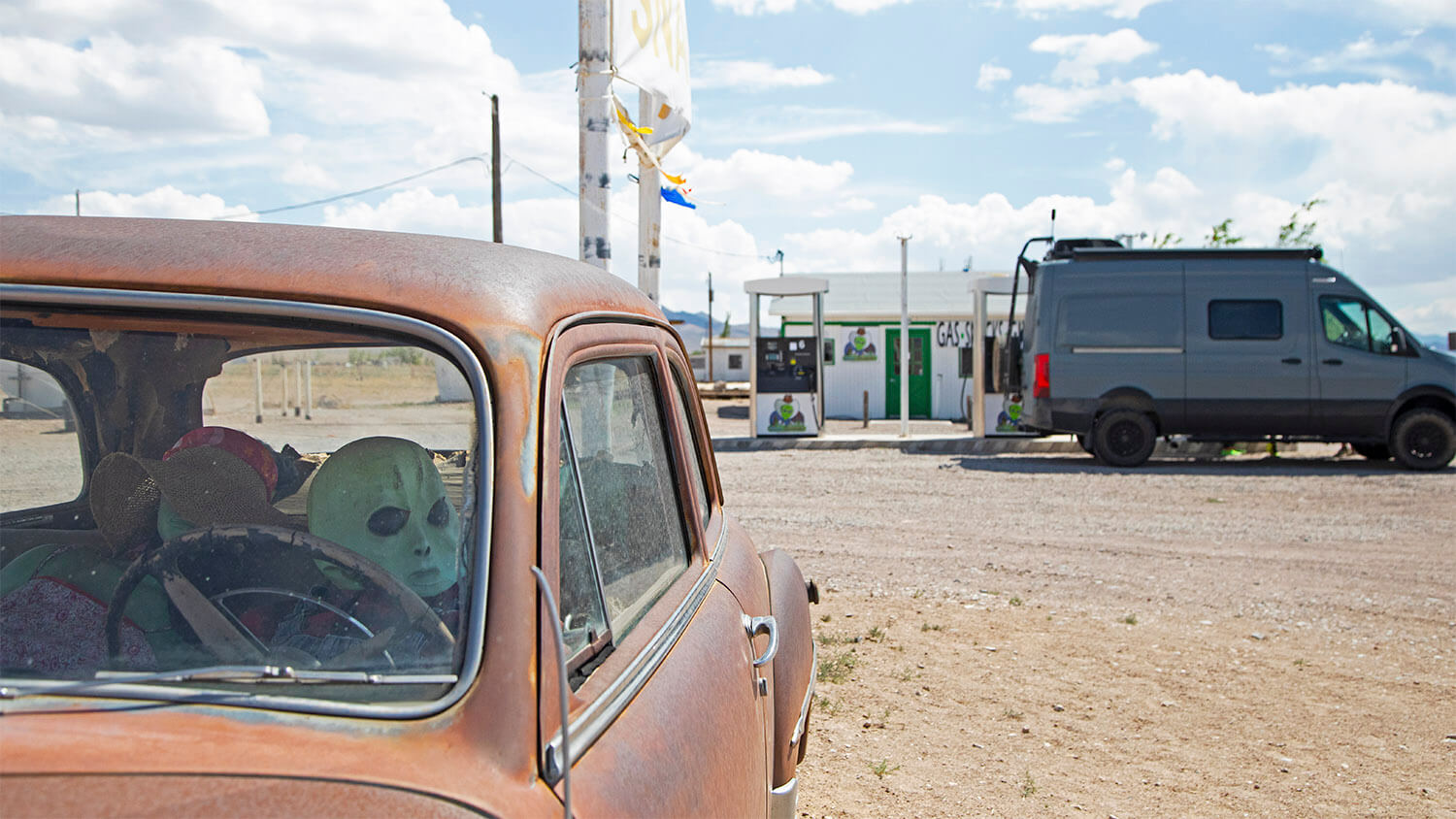 Alien Cowpoke Gasoline & General Store
Fuel up for your Extraterrestrial Highway discoveries at Rachel's newest business—the Alien Cowpoke Gasoline & General Store. About the closest you can legally get to the mysterious Area 51, the Alien Cowpoke beckons earthlings and beyond to the tiny town of Rachel, situated in the heart of the Extraterrestrial Highway experience. Load up on snacks, supplies, and gas along with all kinds of souvenirs, books, maps, and tips from Rachel locals on things to see and do in the area.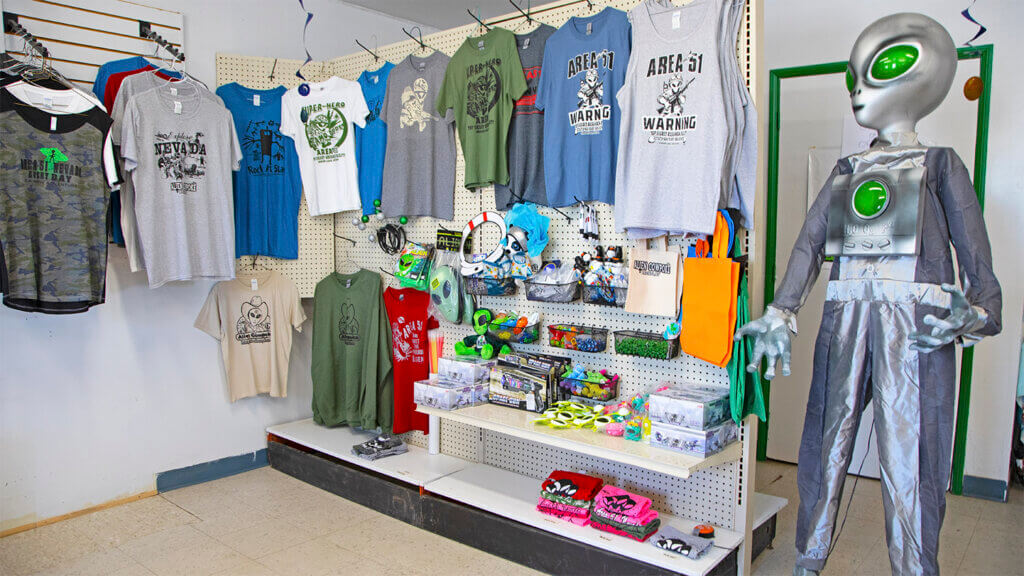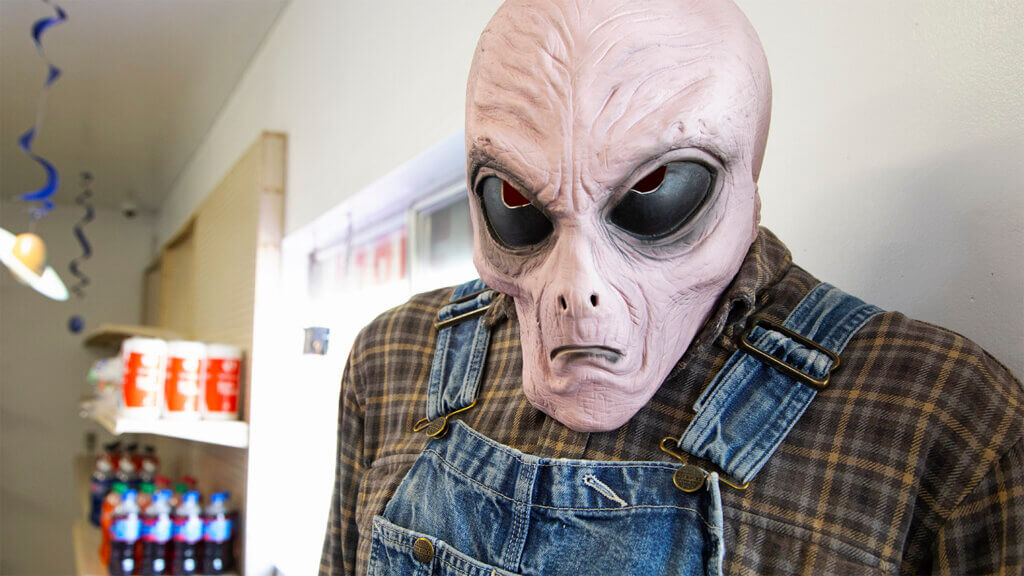 The first gas station (and new business!) in Rachel for more than a decade, the Alien Cowpoke offers up tons of pull-over-the-car photo ops, and is a great place to get a lay of the land for the myriad of ET Highway pit stops in the area. Get the lowdown on the Black Mailbox, Alien Research Center, and E.T. Fresh Jerky (all within an hour down the road) along with tips and tricks for some of the best stargazing and UFO hunting in the universe.
Best yet, this friendly and welcoming ET Highway stop has plans to open a RV resort and campground, official amphitheater area, and Alien Cowpoke Museum on the horizon, offering artifacts, pictures, maps, and of course stories of alien encounters. Check back for updates!
Hours:
The Alien Cowpoke Gasoline & General Store is open seven days a week from 8:00 AM to 5:00 PM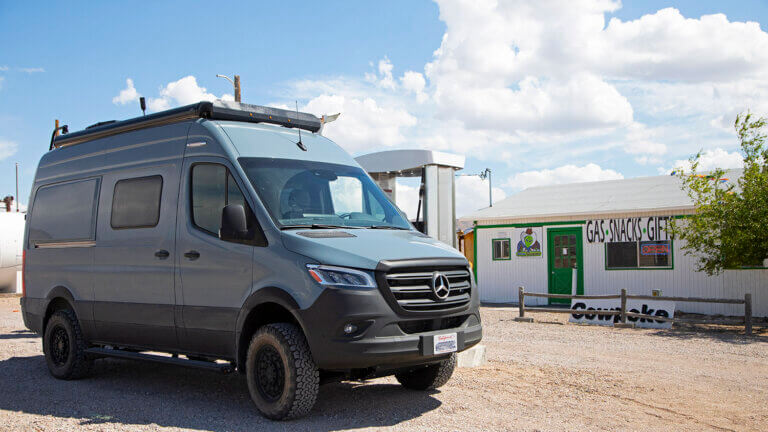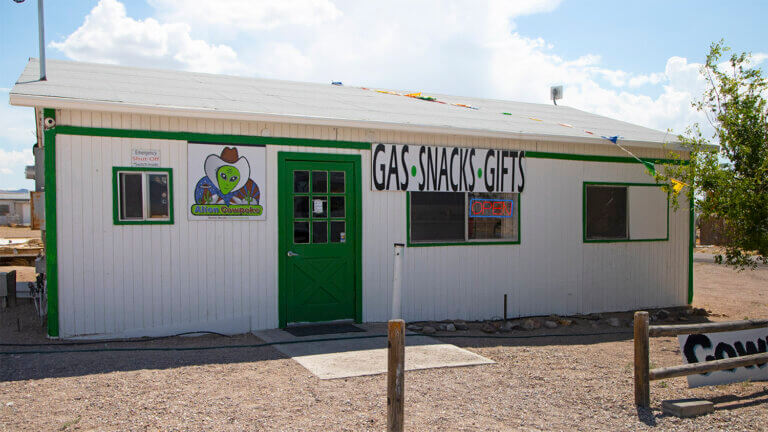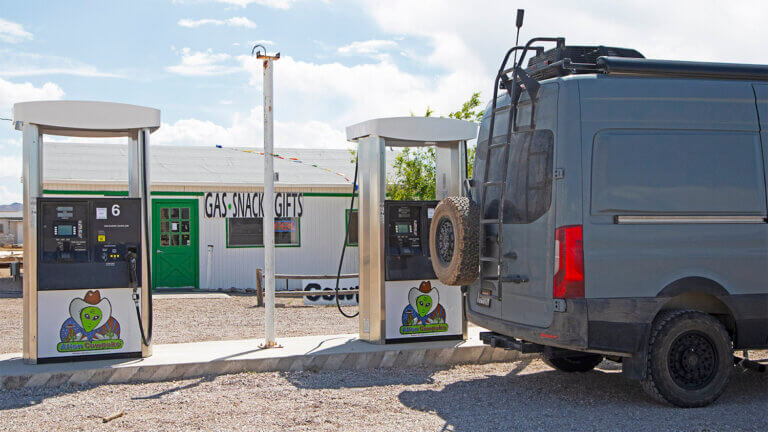 This Location: